Trek the Scenic Rim
Scenic Rim Trek, Queensland
4-6 October 2023
Scenic Rim Trek, Queensland
4-6 October 2023
Are you looking for an adventure? Want to tick something off your bucket list in 2023? Inspired to make life-changing wishes come true?

Challenge yourself like never before by trekking the Scenic Rim Trek, QLD for Make-A-Wish and make friendships and memories that will last a lifetime.
Highlights of the trek:
◆ Trek the ancient volcanic mountains that make up Australia's Scenic Rim
◆ Fund the life-changing experiences that Make-A-Wish Australia bring to children with a life-threatening illness
◆ Discover rich flora and fauna as you venture through the Rainforest circuit
◆ Explore the native wildlife, timeless trees and glistening waterfalls of World Heritage Site, Lamington National Park
Best of all, with every step you take, you'll help Make-A-Wish Australia bring hope and joy to the lives of critically ill children, their families and communities.

Your trip of a lifetime takes place from 4 - 6 October 2023.
On this adventure, you'll explore the spectacular landscape of Australia's Scenic Rim, an arc of ancient volcanic mountains wrapping a rich tapestry of valleys below. Nestled in a quiet corner of south-east Queensland, it is a natural wonderland of forested mountains and expansive views.
Your three-day trek will venture through the rich flora and fauna of the Rainforest circuit, the great heights of the Moogerah peaks and the refreshing waters of the Gorge. Tackle the steep ascents and rocky trails of the Main Range National Park and gaze out across panoramic views from the summit of Mount Mitchell's volcanic peak.
On this adventure, you'll be staying in a comfortable, 3-star motel chosen for its proximity to the best sections of the Scenic Rim. You'll have access to a private bathroom and amenities, as well as communal areas in which you can connect with your fellow adventurers.

Accommodation on this adventure is based on twin-share. You will be staying in self-contained motel accommodation. You will be paired with a teammate of the same gender and, whenever possible, age group. Single supplements are subject to availability at an extra cost.
If you're travelling with a friend, please make note of this and we will pair you together!

The cost to take part in this adventure is: $1,573*.
Pay only $475 upfront to secure your place and pay the remaining balance in flexible instalments.

Cancel up to 45 days before travel with no penalty. For more details, see our FAQs.
Commit to raising the minimum fundraising target of $3,000 and make a positive difference to the lives of sick kids.

*Prices and fundraising targets may be subject to change
Your fundraising makes a life-changing difference to critically ill children. Every dollar raised goes towards supporting 900+ children currently on their Wish Journey.

We ask that you commit to raising a minimum of $3,000*. As soon as you are on board, your dedicated fundraising coordinator will work with you to create a fundraising plan. We will help you reach and even exceed your fundraising target, and prepare you for the adventure ahead.
*Fundraising amount may be subject to change
Excited to take on the challenge? Don't miss out - register your interest HERE, and we'll be in touch as more information becomes available.

Also check-out the Scenic Trek Pamphlet for further detail
FAQs
Got a question? We're here to help!
This adventure is ranked 3/5. While no extensive trekking experience is required prior to registering, our adventures are specifically designed for people who are relatively fit and willing to train. The Scenic Rim trek is a physical challenge, involving trekking approximately 28 kilometres over 3 days. The fitter you are, the more you will enjoy the experience.
You will be well supported on the adventure, with the guides and your team all cheering you on. You are free to move at your own pace and we will take frequent breaks.

Our adventures usually have 10 – 20 people aged from 18 to 90+. You can be sure that you have all come together with the shared purpose of making a difference to critically ill children and having the adventure of a lifetime.

You'll be trekking with amazing people like Brendan, a Make-A-Wish volunteer, who has already signed up for his place.
Yes, of course! When you raise money for Make-A-Wish, our expert Fundraising team is available at every step of the way to support you.
Call us on 1800 032 260 or email [email protected] anytime - we're here to help.
Make-A-Wish has partnered with Inspired Adventures to bring you this adventure of a lifetime. Over the last 17 years, Inspired Adventures has taken over 7,000 people, just like you, on adventures all around the world, raising over $41 million for important causes. When you choose to travel with Inspired Adventures and Make-A-Wish, you can be confident you're in the best hands.
Your impact
Fundraise to power wishes
Each and every day, Make-A-Wish Australia brings amazing people together to grant life-changing wishes for children with a critical illness.
Wishes are designed to complement medical treatment, supporting families and empowering sick children with hope and joy when they need it most. And for everyone involved, wishes have a remarkable, uplifting and positive impact – well beyond the wish itself.

Register for the Scenic Rim Trek 2023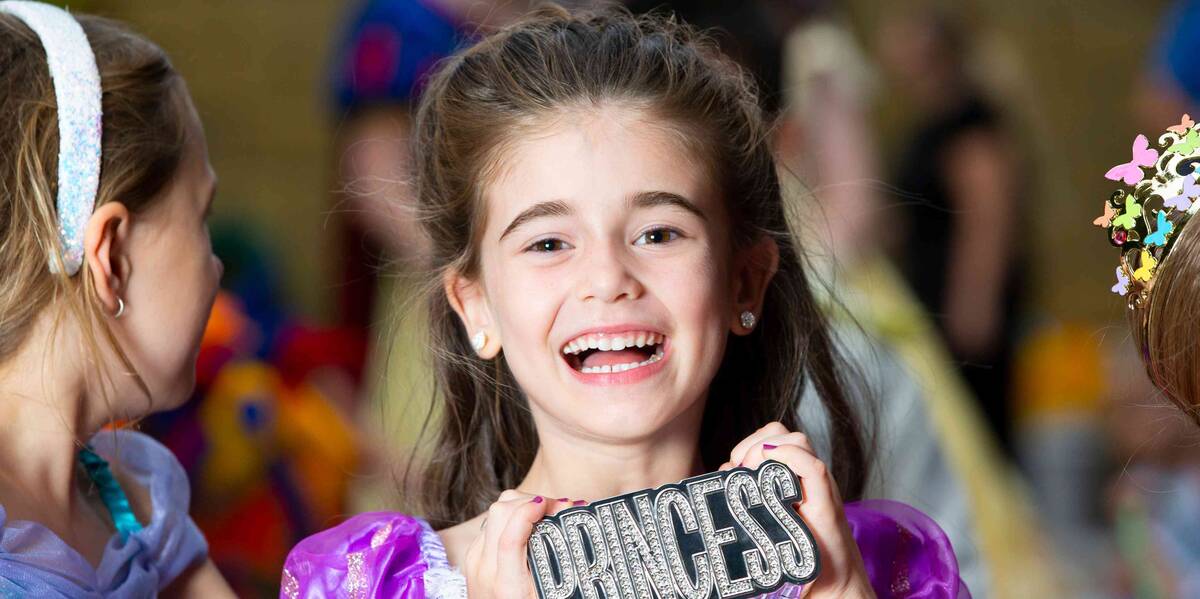 It was a beautiful day, it was fantastic and we would never have been able to give her something like that.

Melissah, mum of Savannah, 6, rhabdomyosarcoma
Be inspired
Experienced trekker and Make-A-Wish volunteer Brendan Johnson has signed up to take on the 2022 Larapinta Trek challenge. Read his top tips below.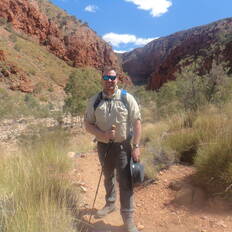 Brendan recommends you have good shoes, walking poles and the ability to walk up to six hours a day for five days. He said if you can do 10,000 steps in a day, that's a good guide that you can thrive on the trek.

"To anyone thinking about joining the trek, I'd say: 'Don't overthink it: just sign up! You won't regret it'."