Officeworks Make-A-Difference Appeal
Make-A-Wish is incredibly grateful to be selected as one of the 15 charities supported by the Officeworks appeal in 2023.
We are so excited to share that the Officeworks Make-A-Difference Appeal has raised $93,000 for Make-A-Wish Australia this year.
Throughout the month of June, Officeworks team members and Make-A-Wish volunteers joined forces and held a suite of magical activities in select stores such as dress up days, fairy floss giveaways, raffles, food trucks and more to raise funds to support the 950 critically ill kids on a wish journey right now.
Being involved in this appeal helps to further our mission to grant the wish of every eligible child, and by doing so brings a sense of hope and joy when families need it most.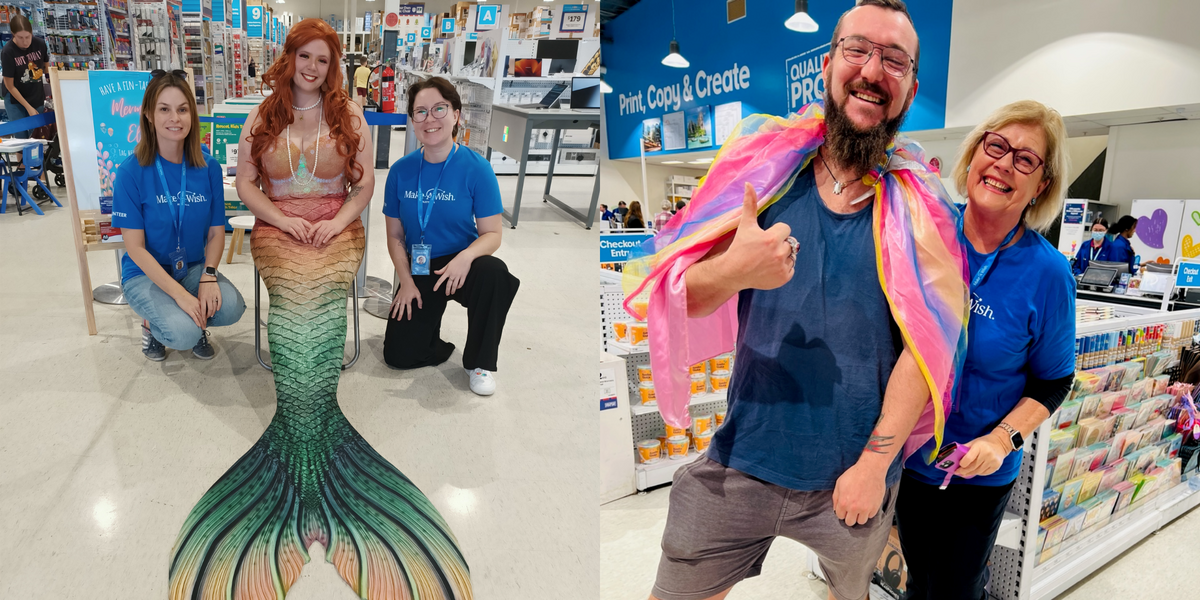 "We are incredibly proud of our partnership with Officeworks, and we are grateful to the dedicated Officeworks team and customers who've made this fundraiser possible. Together, through the Make A Difference appeal, we are able to make more wishes possible for critically ill children across Australia."

Sally Bateman, CEO Make-A-Wish Australia
"Make-A-Wish Australia receives no government funding and with more than 950 kids on their wish journey right now, the support from the Officeworks Make A Difference Appeal will have an immediate impact for the critically ill kids on our program," said Ms Bateman.
A huge thankyou to our Make-A-Wish volunteers from Bundaberg, Cairns, Hobart, Launceston, Mackay, Rockhampton and Gladstone branches, who helped support the campaign, bringing endless joy into stores, and handing out champion badges to customers and staff who got involved with the appeal.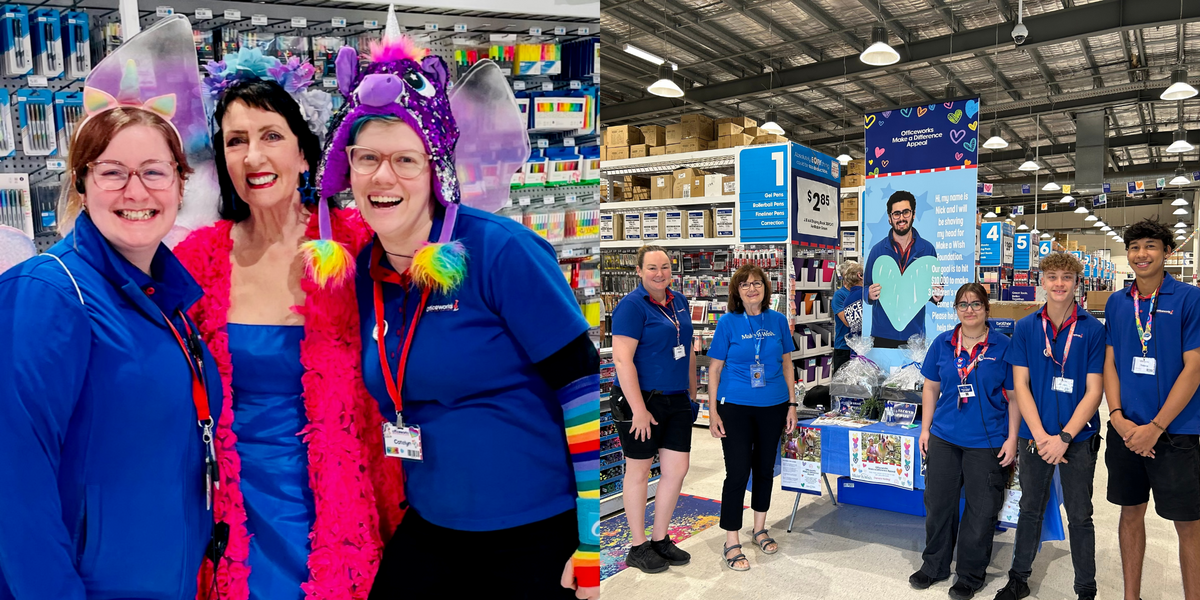 Meet Erin
Erin is an Officeworks store manager in Tasmania, who embraced the true spirit of the appeal. Erin put together a "Dress -Up Corner" for the team behind the counter, coming to work herself dressed as a butterfly! To encourage her team to get involved in the fun, Erin had drawn up a map showing the suburbs where our Wish Children lived, so the team could feel more connected because they were in the same neighbourhood!
Erin is one of the many Officeworks team members who put their all into this campaign over June. This was the sixth consecutive year of the Officeworks Make A Difference Appeal, and we were grateful to be a part of it this year.