Help grant life-changing wishes when you shop at Coles
Make-A-Wish $2 donation cards available at Coles stores across South Australia from Aug 31 - Sep 20
$2 Make-A-Wish donation cards
From Wednesday, 31 August until Tuesday, 20 September, customers can purchase a $2 Make-A-Wish donation card at Coles stores across SA, with proceeds helping to support the 90 South Australia kids currently in need of a wish.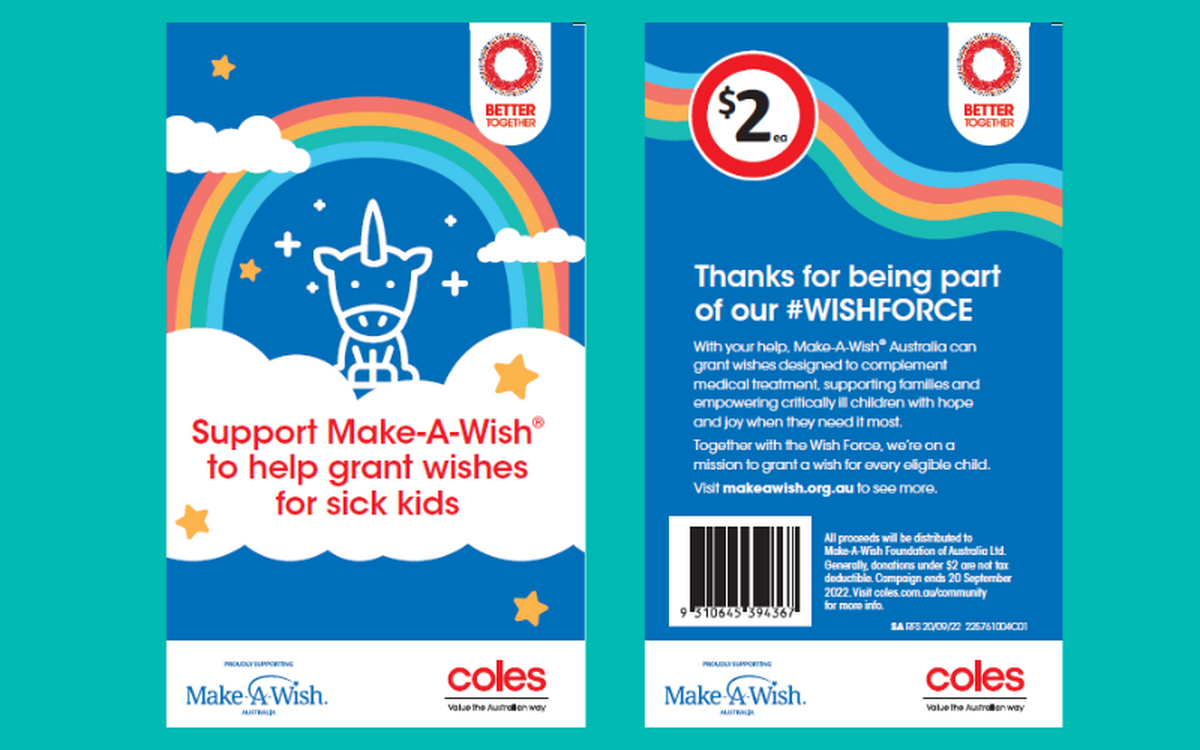 Find a Coles store
To help grant life-changing wishes for critically ill children click below to find your closest Coles store in South Australia
Bringing wishes to life
Funds raised will make more wishes possible, and bring much-needed hope and joy to sick kids and their families. Each wish is as individual and unique as the child who imagines it. Just like Ollie, who wished to eat a hotel buffet breakfast every day for a week!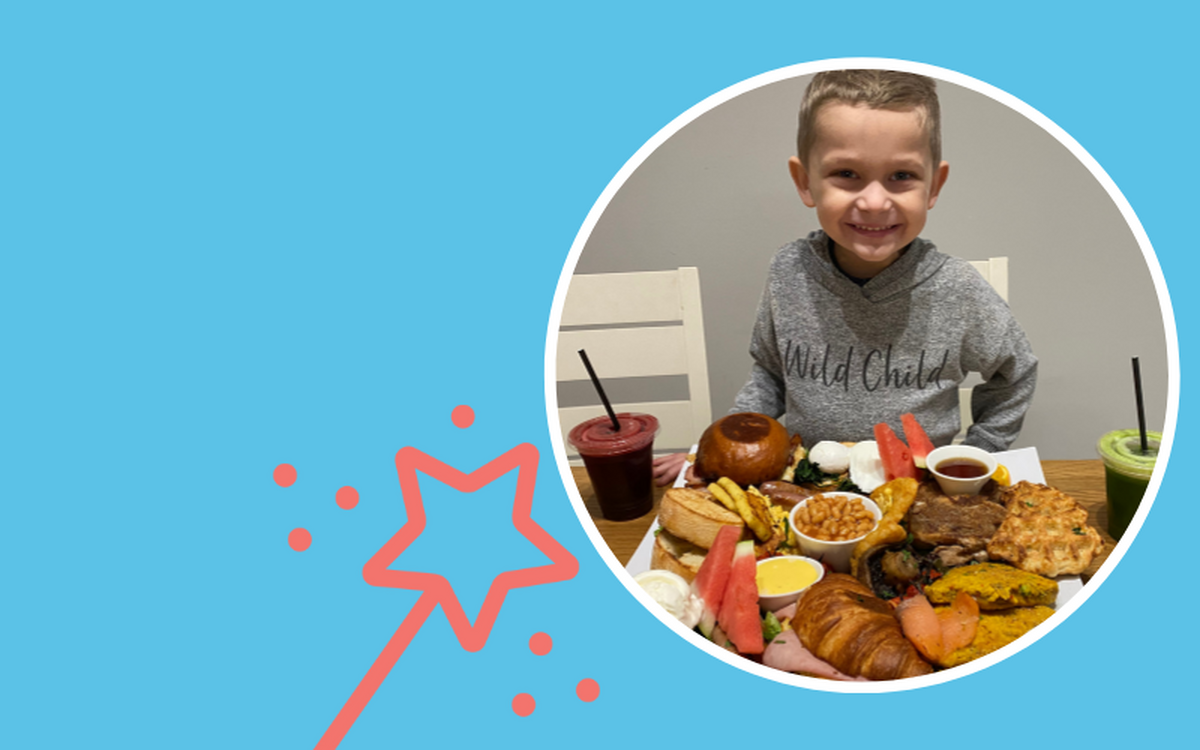 We are incredibly grateful for the fantastic support we receive from the Coles community and thank everyone involved for being part of our Wish Force, helping to make wishes come true

Make-A-Wish CEO, Sally Bateman
T&C's: All proceeds will be distributed to Make-A-Wish Foundation of Australia Ltd. Generally, donations under $2 are not tax deductible. Campaign ends September 20 2022. Visit coles.com.au/community for more info.