Ace's wish - One year on
Ace's wish to meet the Brisbane Lions came true this time last year. We caught up with his mum Raylene to get an update on Ace and the Wish Effect.
Just like his beloved Brisbane Lions, Ace is having a happy 2019.
The Lions sit comfortably in the Top 8 and (as of July) look set to play finals for the first time since 2009.
Mum Raylene says Ace has been more steady and stable since the wish. The turnaround started with the Wish Day when despite being quite sick Ace's demeanour changed.
"I probably have never seen Ace speechless. It took him away from his sickness. I've never seen him so emotional. He couldn't believe it was so real," Raylene said.
"The sickness came in second place behind the wish."
A lifelong memory of the day is Hyundai Help For Kids organising for the Lions captain Dayne Zorko's match day coin to be framed and given to Ace.
"His bedroom has so much Brisbane Lions memorabilia in it we couldn't fit any more. So it is taking pride of place in the loungeroom," Raylene said.
"It's out for everyone to see."
Raylene said Ace had remained in contact with the Lions, mostly via Twitter but also through meeting them again twice this year.
Ace said the Lions – who "are my family now" – were on target to taste finals success.
"Well of course we will as we show them no mercy and we are hungry for the success of making the grand final," he said.
Raylene said having the Lions' games to look forward to had led to Ace's health improving.
"He was going down a very unhealthy road. He would have no energy. He lost weight, had nausea and totally switched off. He was very flat and he's definitely alive again," she said.
"He has his fight back. We've got Ace back.
"I haven't seen those (bad) days since the wish. I hope they are gone."
The wish
The #WishForce behind the wish
Wishes like Ace's don't happen without community support, and over many months, the Make-A-Wish team worked closely with a number of people to bring his incredible wish to life.

In particular, a huge thanks to our Business Partner Hyundai Help For Kids and the Brisbane Lions for their part in making Ace's wish come true.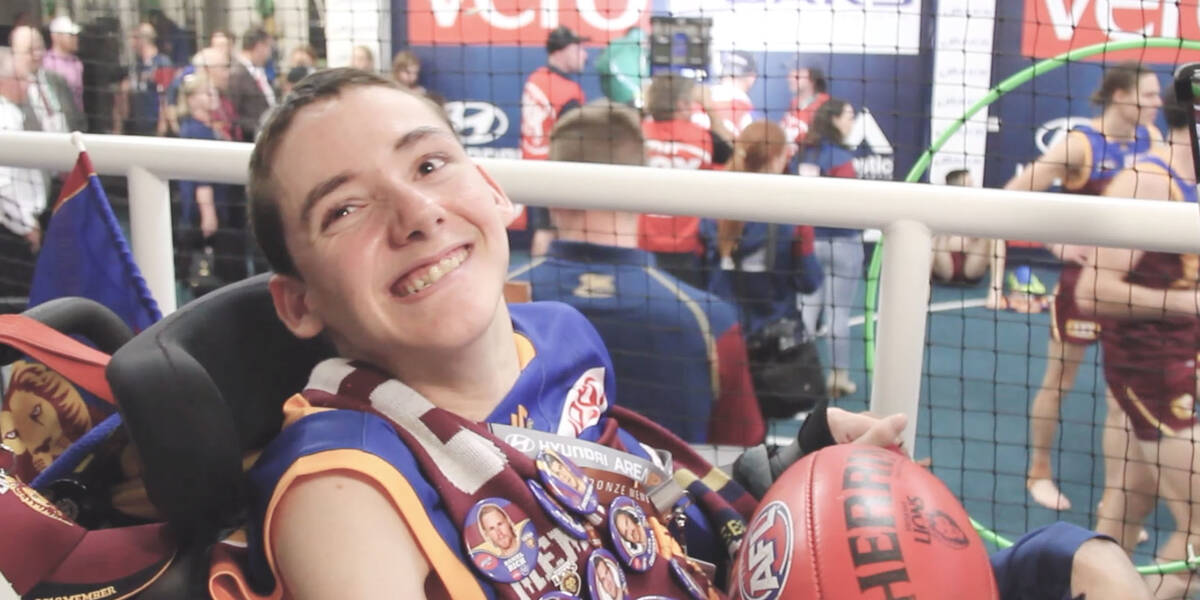 Hyundai Help for Kids have been a proud partner of Make-A-Wish since 2014. We've met the most brave and loving families during this time and it has been an honour to see first-hand the magic of a wish, not just for the wish child but for mum and dad, siblings, volunteers – it truly is a magical experience for all involved!

Ellenore Ibrahim

CSR Manager, Hyundai