Hitting the road for Wish kids
Aaron's own medical problems prompted him to start running and now Wish kids are inspiring him to run 42km in one day.
Running for others
The road back from illness
Aaron Ralph is both moved and moving.
Shortly after 4am on May 23, he'll pull on his black Nike runners to run 42kms in regional Queensland to raise money for Make-A-Wish kids. According to Aaron, wish kids such as Willow and Grace have moved him to get moving.  
A serious health condition was the initial motivation for Aaron's decision a year or so ago to start running.
Aaron would lose feeling in different parts of his body. Doctors were baffled, and after seven years and thousands of dollars spent on medical bills, Aaron was finally diagnosed with small fibre neuropathy.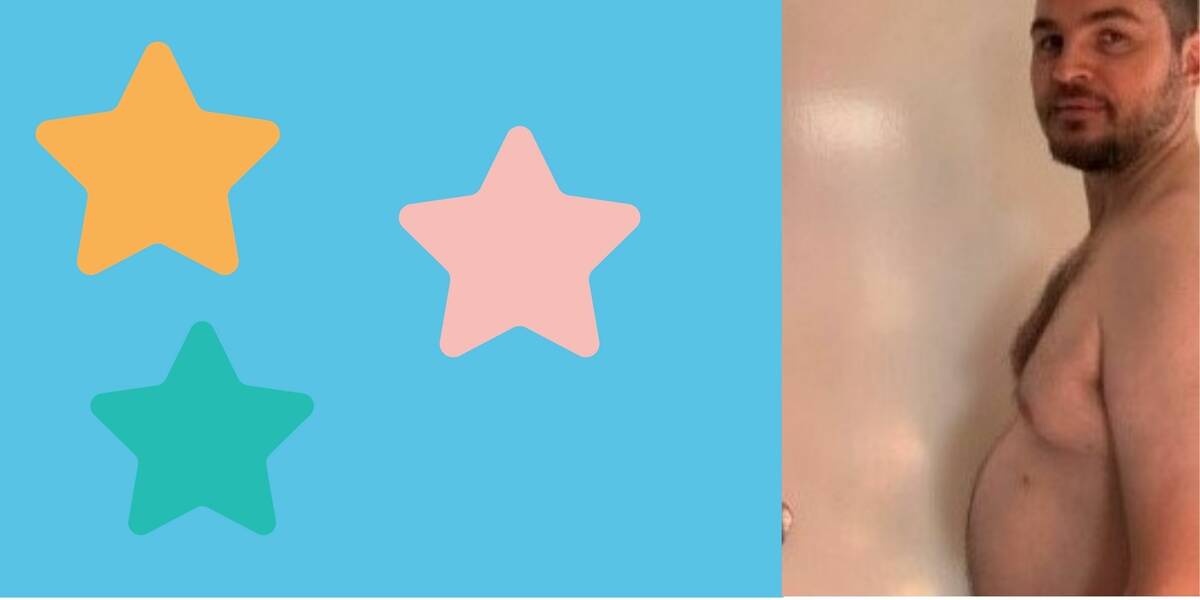 Aaron had lost half the small nerve fibres in his skin. 
He'd returned to Australia in late 2019 after living several years in the US. Aaron was overweight and depressed because his condition hadn't yet been diagnosed.
The turning point was Aaron receiving advice from an endocrinologist in Bundaberg, not far from his small Queensland town of Childers. The specialist had seen someone before with Aaron's symptoms. His advice was to cut out sugar and start running to lose weight.
"I thought there's no reason why I can't get off my backside and start running, so that's what I did," Aaron said.
"One foot in front of the other, huffing and puffing. I couldn't run more than a minute at first without stopping."
Fundraising
Aaron wants to give back
As Aaron gradually built up his running, he started to think about more than just his own health.
"I thought, 'what's something I can do that can make a difference to others'," he said.
"I think it's so important to give back, not just because of the people you're giving to but because it helps your mental health."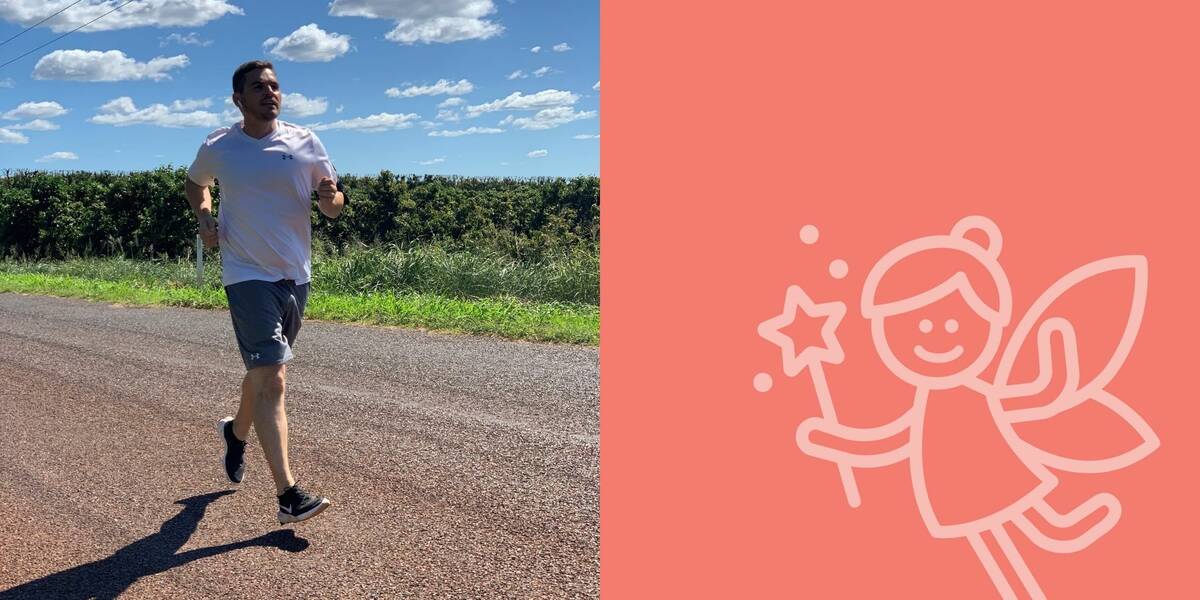 Aaron did his research and decided to raise money for Make-A-Wish Australia.
"I looked at Make-A-Wish and realised their funding only comes from people who donate," he said.  
"And I thought what a great charity, it's right in line with what I'm doing. It was important that what I raise goes to help kids that need it."
Caring for others
Wish kids spark empathy
Aaron said he'd read many Make-A-Wish stories including Grace and Willow's which struck a chord with him.
"Grace's story meant a lot to me. I grew up with a friend who had cerebral palsy, so I could really identify with her struggles. I thought it was awesome that she wished for a puppy best friend and it changed her life," he said.
"I really want to do anything that can make a kid feel better. And it's the parents too; I can't imagine having a child that sick and dealing with all those things on the medical journey.
"Anything that can help these kids and families is a good thing."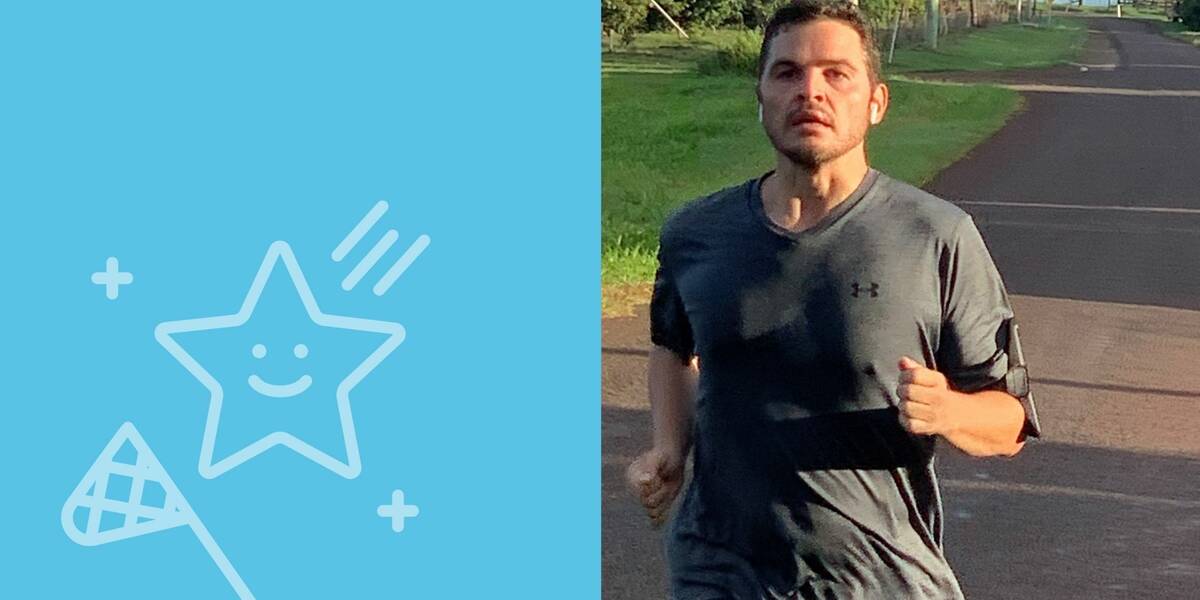 Transformation
'He will crawl' if he has to
Mum Jennie described her 42 year old son as "kind-hearted and loyal".
 She said Aaron was in a bad way when he returned to Australia in 2019.
"Nobody could tell him what was wrong," Jennie said.
"Then he went just down the road in Bundaberg and blow me down it was the specialist there who worked out what was wrong when no one else could.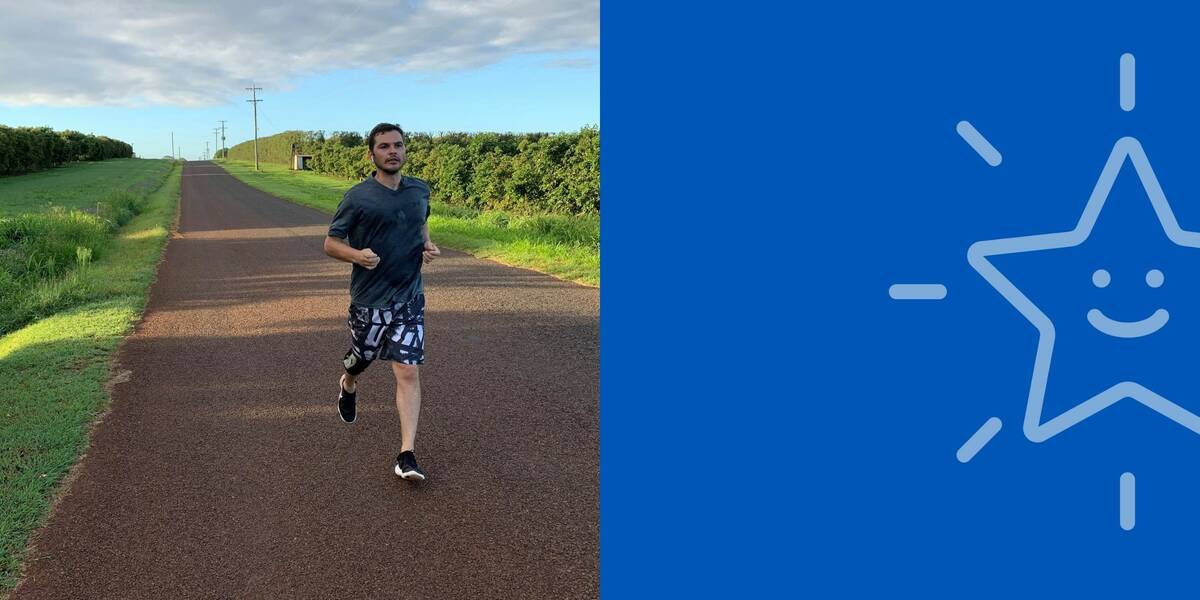 "He changed his diet, started eating veggies and of course running."
Aaron has now lost almost 30kgs.
When Aaron starts to feel the pain runners do in the latter stages of the 42km run, Jennie said he won't be giving up.
"Absolutely, I have no doubt in my mind whatsoever he will finish it," she said.
"He is very, very stubborn, and even if he has to crawl, he will get there."
To support Aaron on his run from Childers to Woodgate in Queensland, go to https://fundraise.makeawish.org.au/fundraisers/aaronralph