Little girl with Willow power
Nothing scares brave Willow. From jumping off the top of slides to undergoing heart surgery, she's not easily deterred.
Wish is waiting
Willow wants to find Nemo
Wish mum Mary smiles when she thinks about how much her daughter's wish will mean to her.
Willow, aged 6, was born with hypoplastic left heart syndrome and has already endured four open-heart surgeries to keep her alive.
Visiting the massive fish tank downstairs at Melbourne's Royal Children's Hospital is what has kept the brave little girl happy.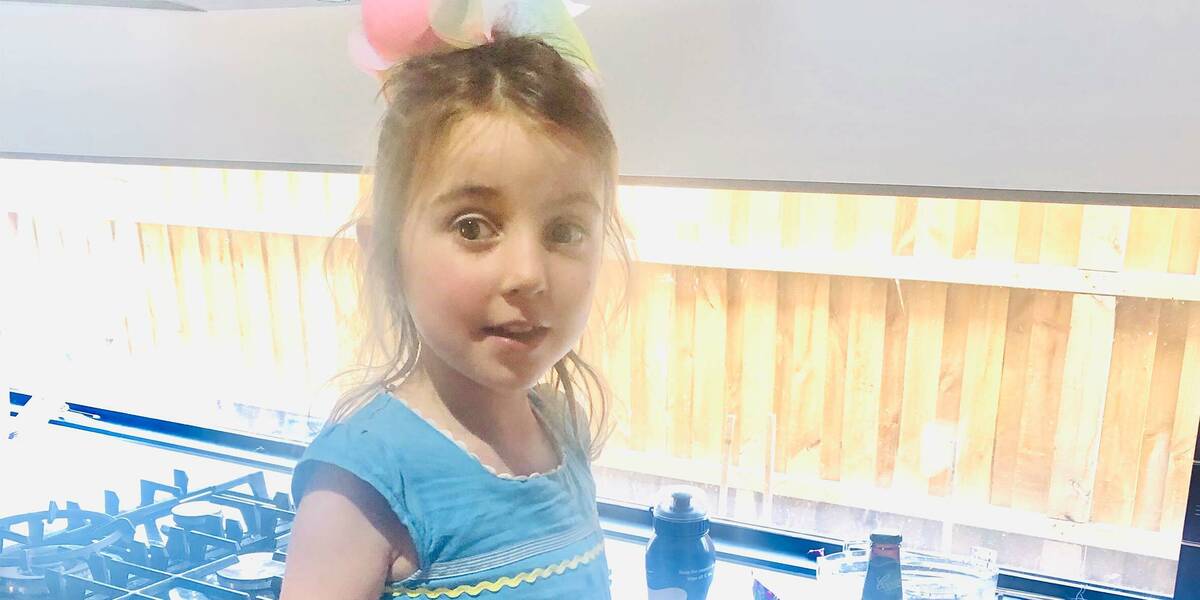 Her wish is to go swimming with Nemo and Dory. Unfortunately, the advent of COVID-19 this year meant Willow's wish is still waiting.
"It was hard for Willow when she found out," Mary said. "But then she got an update from Make-A-Wish with this postcard from Nemo, saying he was in a COVID lockdown too. Which just changed her mindset and made Willow say 'poor Nemo'."
Willow's spirits were lifted recently when she was asked to help Santa switch on the lights for the giant Christmas tree in Federation Square, Melbourne.
Medical journey
Ultrasound reveals devastating news
Willow's medical journey started before she even entered the world.
Mary's intuition told her something was wrong during pregnancy, and an ultrasound at 20 weeks confirmed her worst fears, diagnosing Willow with hyperplastic left heart syndrome.
"It's devastating, to know your child may die at any point," Mary said. "That was tough to hear.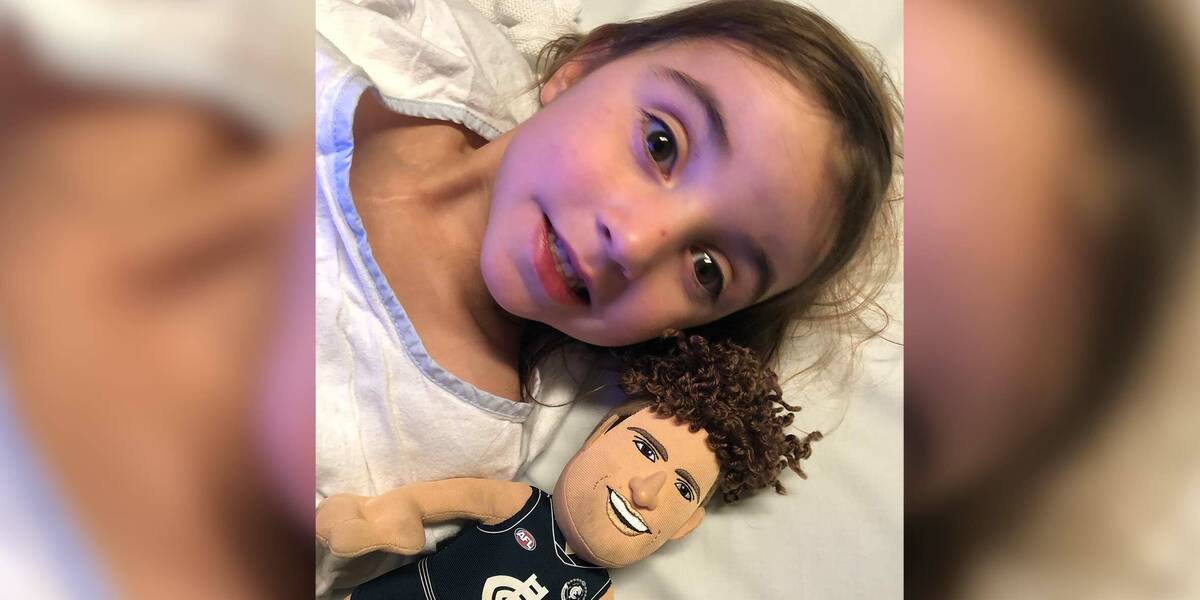 "The pregnancy turned from a beautiful, happy kind of pregnancy to just four-weekly appointments, ultrasounds and constantly hoping it'll change or they got it wrong."
Treatment
Four open-heart surgeries
Instead of welcoming friends and family into the hospital to meet her new baby, Mary had other things on her mind when Willow was born.
Willow's first open-heart surgery was at six days old.
Doctors hoped they could repair the faulty valve. For a few days, Willow's family waited and hoped, too.
But when the operation didn't work, Willow had to face more surgeries. She has now had four open-heart surgeries and several other complicated procedures.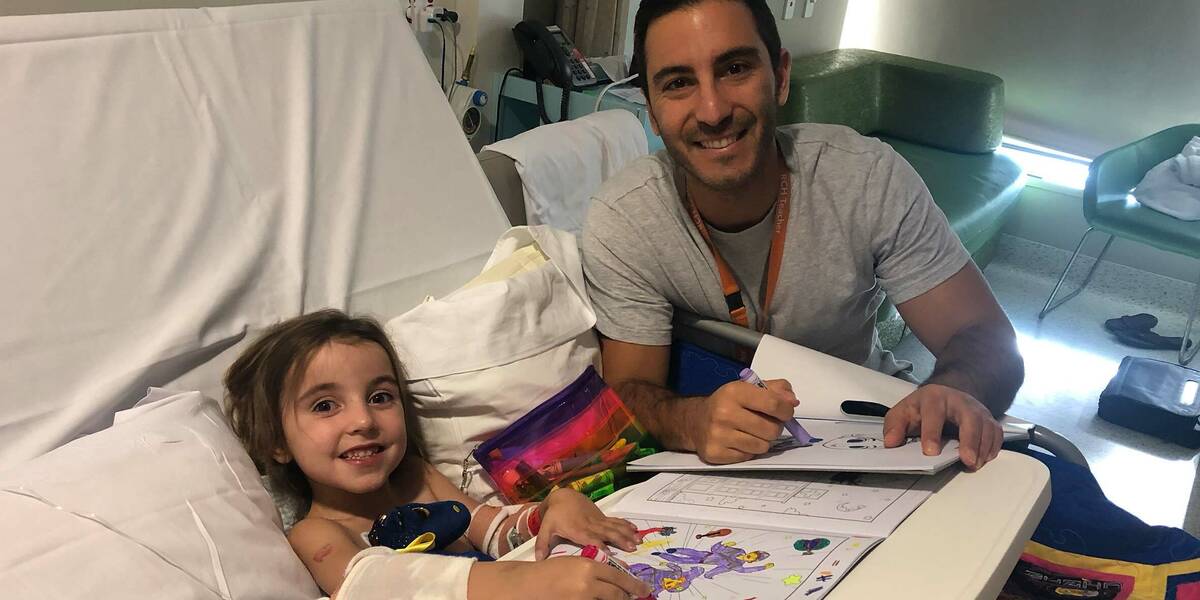 "She's not fixed," Mary said.
"She's doing ok; we don't know how long that will last, if it will get better or get worse. We just have to wait and see.
"She will always be under the care of her cardiologist."
Despite her condition, Mary said Willow's instinct is to think of others.
"When I come back from work she'll say 'I thought about it mum, and I think you need a cuddle, so I am going to give you one. You deserve a cuddle'," Mary said.
Wish anticipation
Wish will lift whole family
Willow loves playing sport and is also a thrill-seeker; up for almost any physical challenge.
"If she knocks herself, she can bruise easily, but that doesn't stop her," Mary said.
"She will stand at the top of the slide or the top of playgrounds, and she will be like 'catch me', and she doesn't wait for you to go 'ok yep', she just jumps."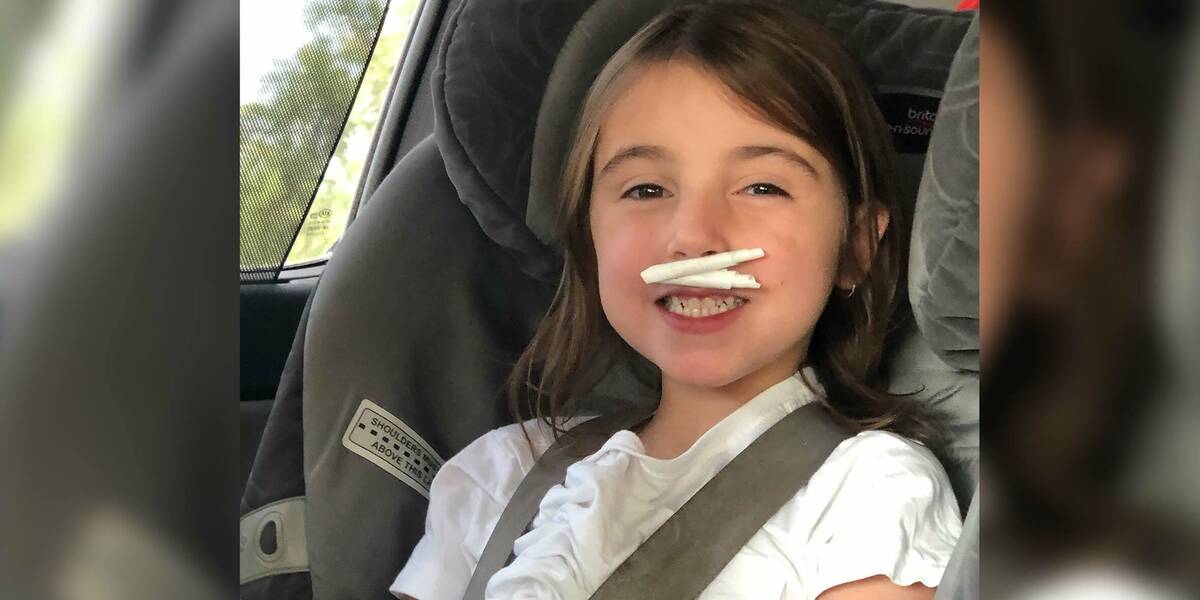 Willow will put her thrill-seeking nature to the test on her wish, which will likely take her to Queensland. It'll also be her first family holiday ever.
"It'll mean the world. It's just going to be phenomenal," Mary said.
"Every time she gets something from Make-A-Wish her face lights up, and her mind goes to this happy place.
"It just gives her something to hope for and makes us all super happy; the volunteers and everyone involved are so supportive. They really help build the anticipation.
"It's not just for Willow and her siblings; it's given me positivity and happiness to look forward to. In that way, it's already a wish come true."
Every time she gets something from Make-A-Wish her face lights up, and her mind goes to this happy place

Mary

mother of Willow, 6, hypoplastic left heart syndrome
Make wishes come true
Please give what you can - every dollar counts.
The Wish Journey
How a wish comes to life
Make-A-Wish volunteers visit each child to capture their greatest wish, getting to the heart of what kids truly want and why. This profound insight is part of what makes Make-A-Wish unique, giving children full creative control and helping to shape their entire Wish Journey.
Back at Make-A-Wish HQ, we partner with families, volunteers and medical teams to design the ultimate wish experience - and start rallying our partners and supporters to help make it happen.
In the lead up to the wish, we take each child on a journey designed to build excitement and provide a welcome distraction from medical treatment. Anticipation can be incredibly powerful, helping to calm, distract and inspire sick kids at a time they need it most.
When the moment finally arrives, children get to experience their greatest wish come true - it's everything they've imagined and more. Pinch yourself, and don't forget to take a breath and enjoy every precious moment!
Wish impact studies show that a child's wish lives on, long after the moment. A wish gives more than just hope – with an incredible and lasting effect on the lives of sick kids, their families and wider communities.