Zeth's ultimate Spider-Man Adventure
Local hero Zeth disarmed Doctor Octupus' dangerous device just in time, saving the day and the city, all with a little help from his pal Spider-Man!
Diagnosis
News that shocked the family
New Year's Day 2018 will be a day etched forever in the minds of Zeth and his family.
The then 7-year-old was diagnosed with Wilms tumour. A growth the size of a soccer ball was in his stomach and crushing his left kidney.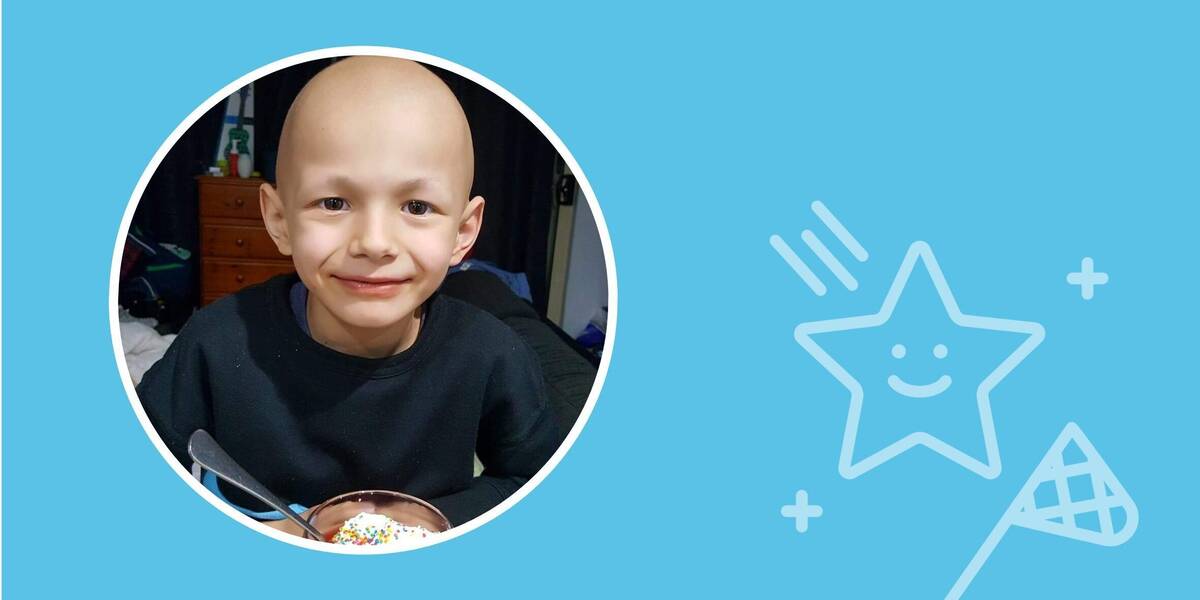 Zeth's big sister Kayla said the diagnosis shocked their whole family.
"You don't expect your child or your youngest brother to have cancer," Kayla said. "It was heartbreaking knowing he was going to have to experience the pain and all the issues that come along with treatment."
Treatment
Zeth's wish comes together
Doctors used chemotherapy to shrink Zeth's tumour. Then radiation to stop the cancer from spreading to other parts of his body.
The tumour eventually shrunk enough that doctors could remove it in surgery.
As Zeth's tumour got smaller, his wish started to grow bigger.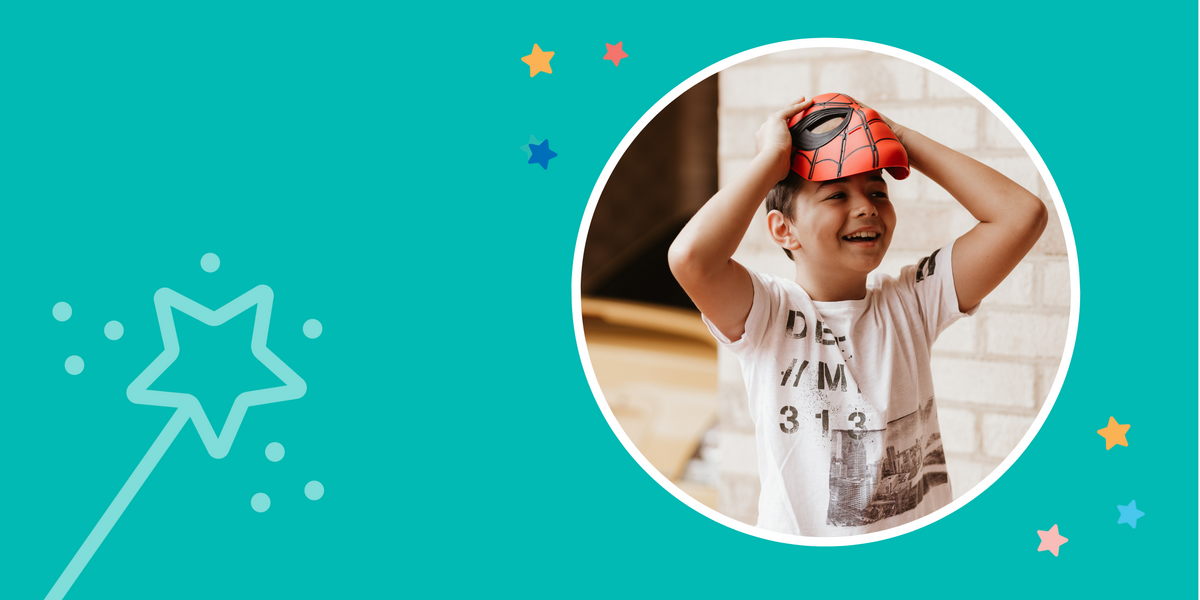 Zeth's wish was to meet Spider-Man and have the ultimate day with him!
To make Zeth's wish happen, Make-A-Wish teamed with Disney to design an unforgettable wish for Zeth.
Wish Day
The adventure begins
Zeth's wish day included superhero training on how to zipline, how to fly (at IFly) before finishing at Scitech museum, where he and Spider-Man caught up with and subdued the evil mastermind Doctor Octopus and his ominous 'Quantum Configurator'.
Perth police then congratulated Zeth and awarded him a medal for his valour.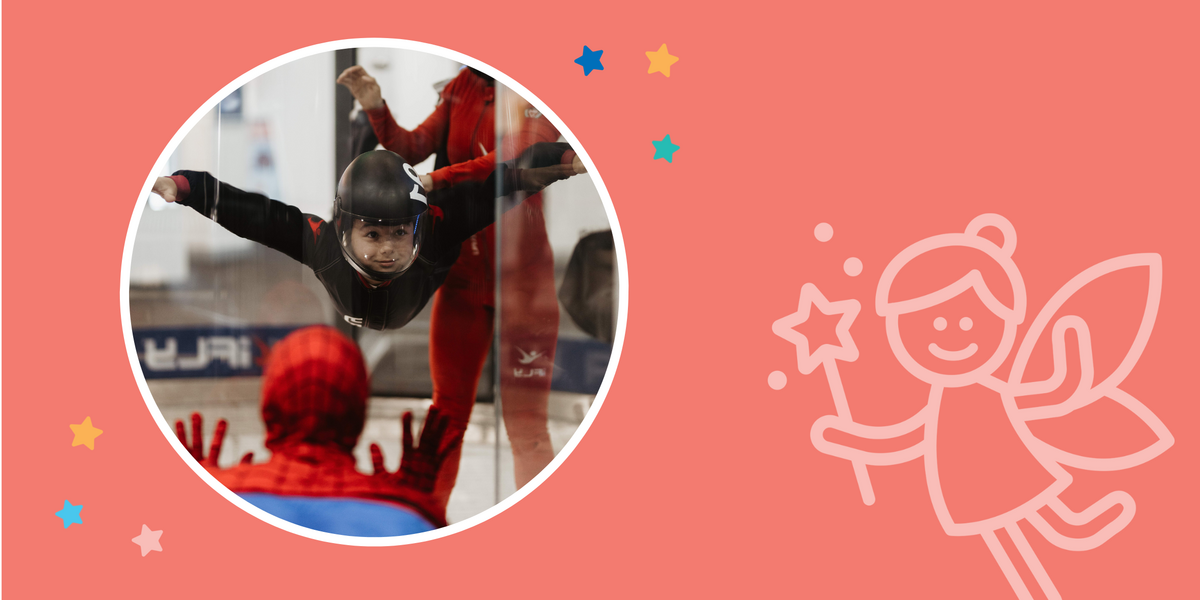 Kayla said the wish day was "full of so many 'wow' moments".
"Zeth is one of the most beautiful kids you'll ever meet, and he's had such a tough journey, but for us, the wish day was an end to Zeth's journey," Kayla said.
"We watched him have such an awesome day, and it just means the world to us."

Wish Effect
The impact of a wish
For Zeth, the highlight was the zipline, where he overcame his fear of heights and was brave for Spider-Man.
"It was the best day ever," he said.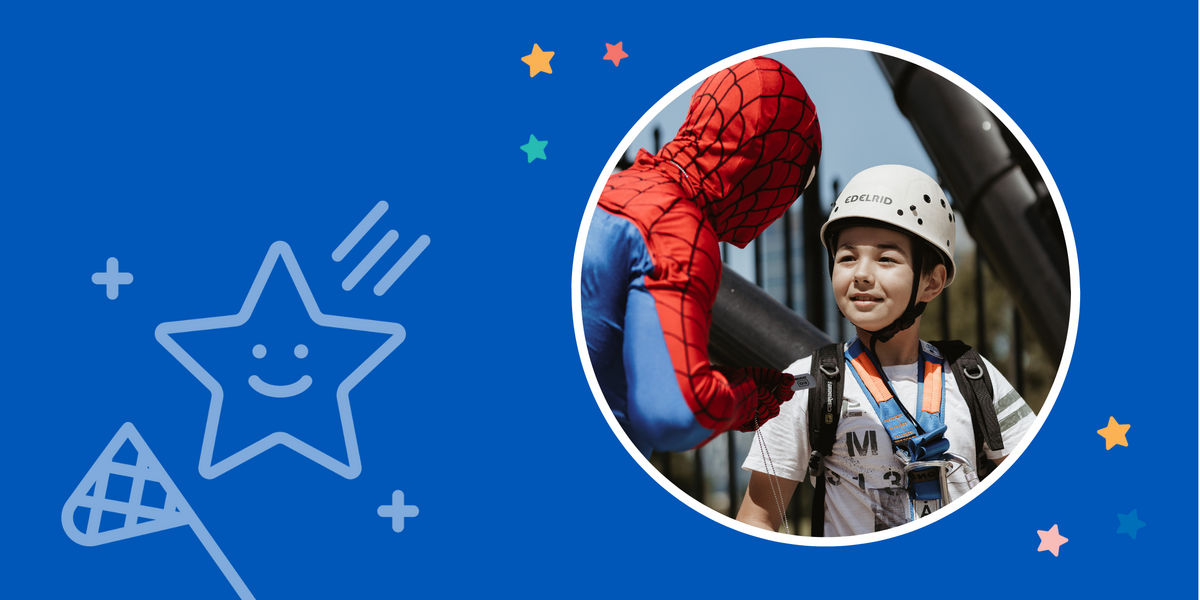 Kayla said Zeth and her family were overwhelmed by the wonderful script put together by Make-A-Wish and Disney.
"I admire everything Make-A-Wish does, helping so many kids just like Zeth," she said. "And for Disney to collaborate on the wish was amazing as we are all such big fans of Disney!
"For us, the wish day was just a beautiful ending to a sad story."
For us the wish day is an end to Zeth's journey. And it's ending his journey with a really big bang

Kayla

sister of Zeth, 11, Wilms tumour
Make wishes come true
Please give what you can - every dollar counts.
The Wish Journey
How a wish comes to life
Make-A-Wish volunteers visit each child to capture their greatest wish, getting to the heart of what kids truly want and why. This profound insight is part of what makes Make-A-Wish unique, giving children full creative control and helping to shape their entire Wish Journey.
Back at Make-A-Wish HQ, we partner with families, volunteers and medical teams to design the ultimate wish experience - and start rallying our partners and supporters to help make it happen.
In the lead up to the wish, we take each child on a journey designed to build excitement and provide a welcome distraction from medical treatment. Anticipation can be incredibly powerful, helping to calm, distract and inspire sick kids at a time they need it most.
When the moment finally arrives, children get to experience their greatest wish come true - it's everything they've imagined and more. Pinch yourself, and don't forget to take a breath and enjoy every precious moment!
Wish impact studies show that a child's wish lives on, long after the moment. A wish gives more than just hope – with an incredible and lasting effect on the lives of sick kids, their families and wider communities.