Croc boy Zack hoping for holiday snaps
Zack has shown courage on his medical journey and his wish trip will require more - his wish is to meet a crocodile!
Early days
Underweight and unable to eat
Zack is the little boy who could not eat.
Born at 34 weeks, Zack weighed just 1.5kg (the average Australian birth weight is around 3.3kg) and had an extra layer of skin.
It also quickly became apparent that he could not retain any food in his stomach.
Doctors weren't sure what to make of it, nor were his parents.
"We didn't really know what was going on and that was really hard," wish mum Ann Marie said.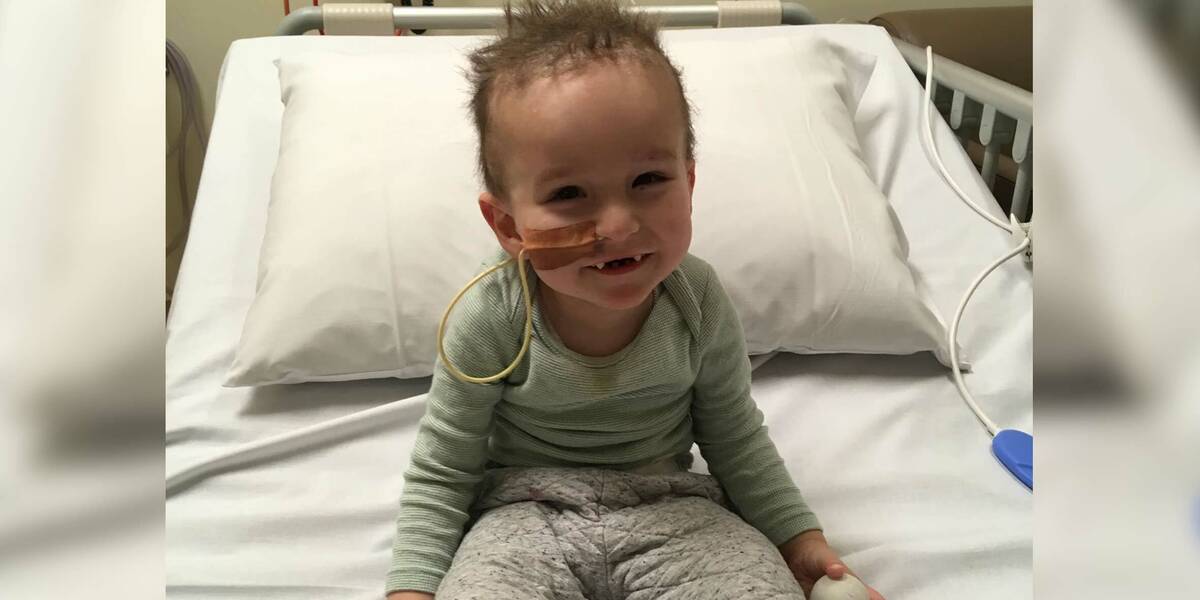 "When he was born, that's when it hit me. It wasn't such a great time, like I expected.
"When you have a baby, you have expectations of what life should be like – but we found out there are different journeys."
After many weeks of close supervision at the hospital, Zack was allowed to go home.
He was 2.5kgs when he was carried into his house the first time. But as time went on, his development continued to stall.
While most babies show interest in eating solid foods by around 6 months of age, "Zack just wouldn't start eating solids," Ann Marie said.
"We tried for weeks, and he just didn't want anything."
According to the Australian parenting website, Raising Children's Network, introducing solids is an important milestone not only for babies learning to eat, but also for developing the teeth, jaws and skills they'll later need for language development.
Medical journey
'One in a million' condition
For months, doctors scratched their heads for answers, and on one occasion Zack stayed in hospital for a week while doctors tried using a nasal tube to get food into his stomach. But he would vomit the food out.
Finally, at age 2, Zack was diagnosed with trichothiodystrophy - a rare genetic disease characterised by a broad spectrum of abnormalities.
There were no other known children in Australia with the condition. In the United States, according to Ann Marie, "one in a million" children are diagnosed with trichothiodystrophy.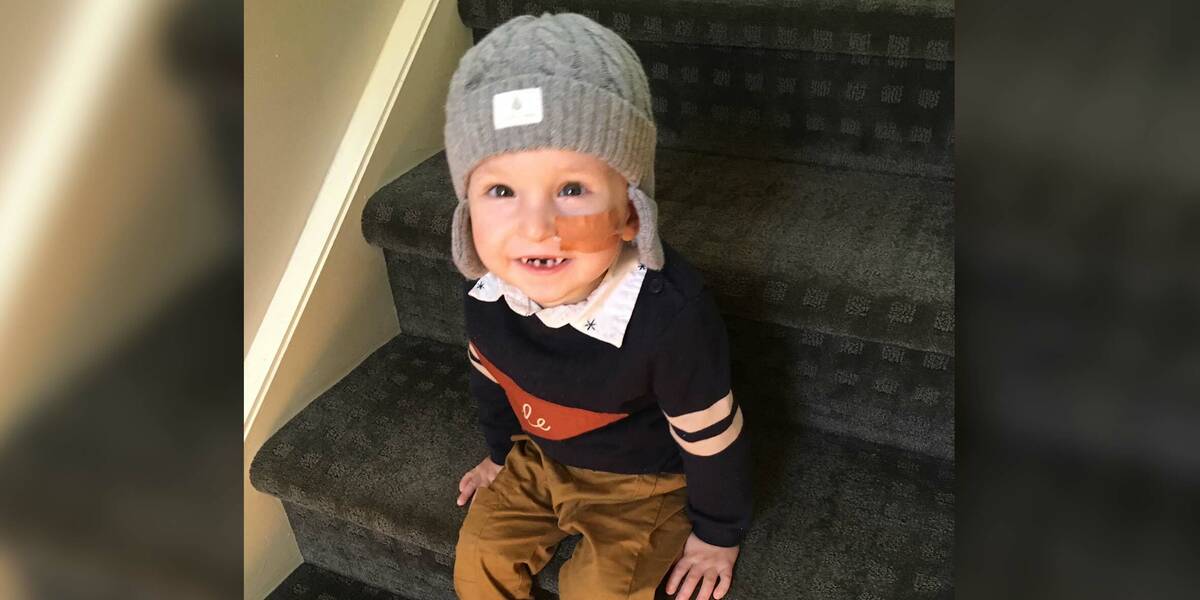 Just before he turned 4 in 2020, Zack and his family had a much-needed breakthrough.
He went in for two surgeries, a fundoplication and a gastrostomy.
A gastrostomy is an opening which allows food and medications to be placed directly into the stomach.
"The fundoplication stopped the food coming back out," Ann Marie said.
"The operations were successful and have made a world of difference to Zack's weight and his learning.
"He weighed 7kgs for such a long time, but now he is about 15kgs."
Making steps
Kinder boost for Zack
When he once couldn't be around other children because his immune system was so poor, Zack is now able to mix with kids his own age.
In late 2020, he started kinder, where he's been embraced by the children and teachers alike.
"He loves kinder and is learning more," Ann Marie said. "He would probably go seven days a week if he could.
"He is doing something and has that sense, for the first time, of belonging somewhere."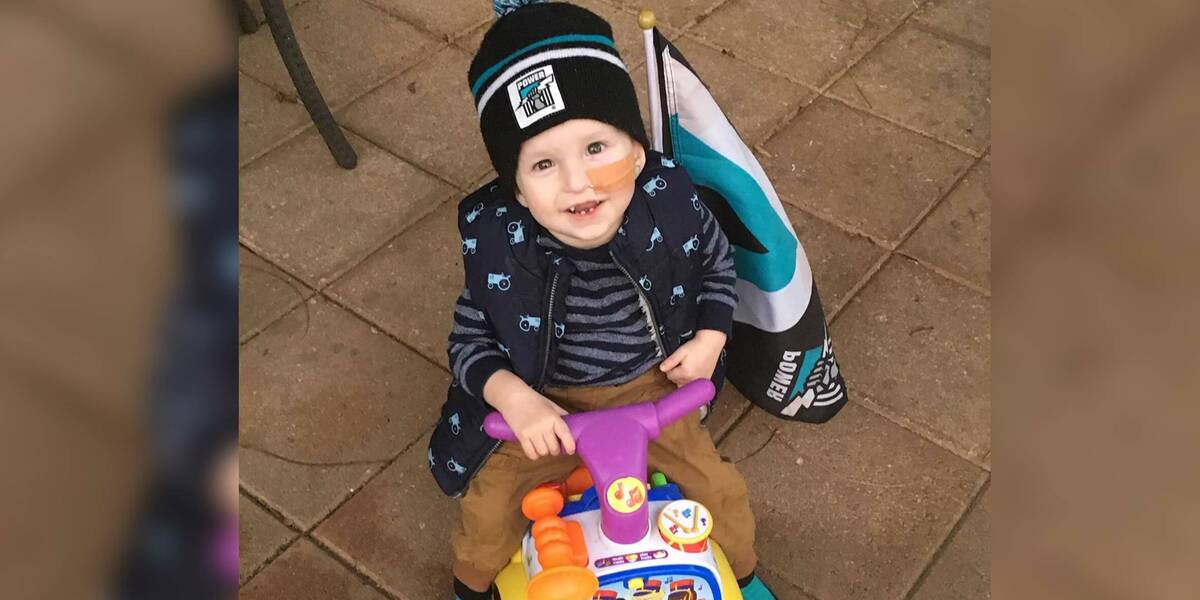 Zack can't walk and is non-verbal, but is learning sign language.
Apart from being able to speak a few words, Zack loves using his arms to describe his favourite animals.
Right at the top of his list of favourites is the crocodile.
"Zack puts his hands together, and he puts his arms sideways and snaps them together," Ann Marie said.
"It's showing the chomping of the jaws."
Zack's wish is to see a crocodile in real life and do his trademark crocodile-snap in front of a croc.
When it's safe to do so, his wish will take him to Broome in Western Australia. His favourite t-shirt with a crocodile on it will be in his suitcase.
Wish anticipation
Wish will boost whole family
Ann Marie said the wish will mean so much to her little boy, who loves to make other people laugh.
"It will be really exciting, and just so nice to do something different," she said.
"It will be great for Zack to go swimming every day and see animals. And we will have valuable family time together."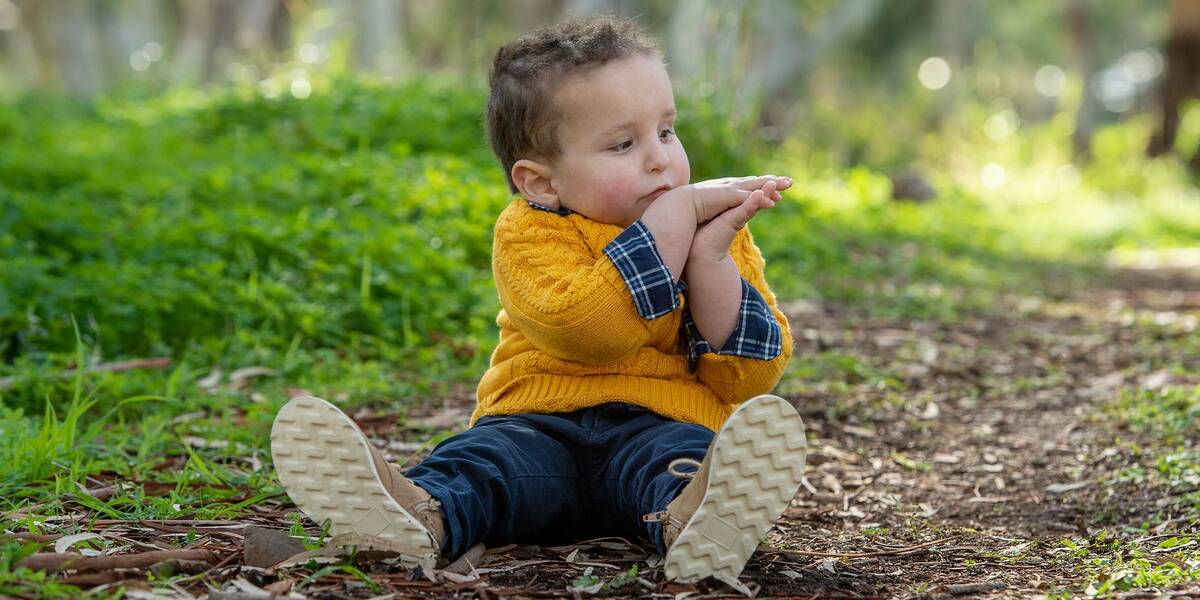 Ann Marie said Make-A-Wish had kept Zack's spirits high while waiting for his wish to come true,
In 2019, Make-A-Wish organised for him to see The Wiggles perform.
"The wish experience just gives kids something to look forward to when they are going through tough times," she said.
"They can forget about the needles, the doctors and the nurses.
"It will be so nice for Zack to go and enjoy the water and all the animals he will see."
With more than 800 wishes waiting for their wish after COVID, YOU can help sick kids like Zack feel hope and joy.
The wish experience just gives kids something to look forward to when they are going through tough times.

Ann Marie

mother of Zack, 4, trichothiodystrophy
Make wishes come true
Please give what you can - every dollar counts.
The Wish Journey
How a wish comes to life
Make-A-Wish volunteers visit each child to capture their greatest wish, getting to the heart of what kids truly want and why. This profound insight is part of what makes Make-A-Wish unique, giving children full creative control and helping to shape their entire Wish Journey.
Back at Make-A-Wish HQ, we partner with families, volunteers and medical teams to design the ultimate wish experience - and start rallying our partners and supporters to help make it happen.
In the lead up to the wish, we take each child on a journey designed to build excitement and provide a welcome distraction from medical treatment. Anticipation can be incredibly powerful, helping to calm, distract and inspire sick kids at a time they need it most.
When the moment finally arrives, children get to experience their greatest wish come true - it's everything they've imagined and more. Pinch yourself, and don't forget to take a breath and enjoy every precious moment!
Wish impact studies show that a child's wish lives on, long after the moment. A wish gives more than just hope – with an incredible and lasting effect on the lives of sick kids, their families and wider communities.