Animal lover's inspiring journey
Xanthe was inspired by meeting celebrity vet Dr Chris Brown and the stethoscope he gave her. She is now well on the way to becoming a vet herself.
Special gift
Stethoscope put to work
When former wish kid Xanthe gets ready for work, one of the last things she does is reach for her stethoscope.
It's not just any old stethoscope.
The Littmann stethoscope was a gift from celebrity vet Dr Chris Brown, who she met as part of her wish experience in 2014.
Xanthe always loved animals and, equally, watching Dr Chris and co on Bondi Vet. As a 12-year-old she told Dr Chris she was interested in becoming a vet.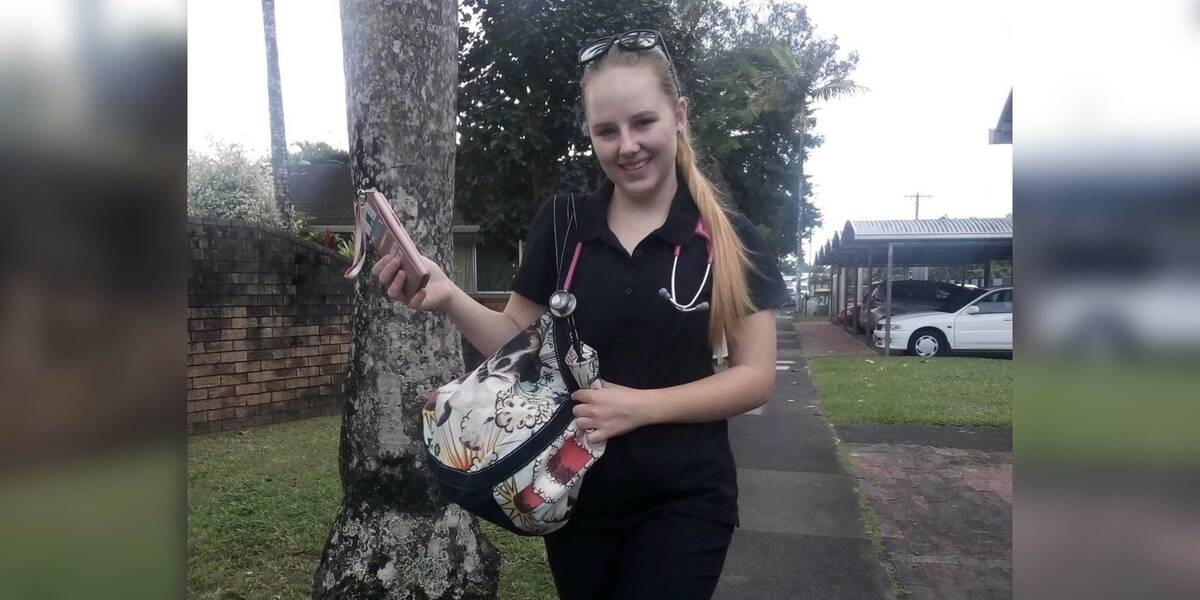 He encouraged her dreams and Xanthe, now 19, is doing work experience at her local vet clinic. She is also studying to be a Veterinary Nurse.
Mum Jo said the stethoscope sat in a box in Xanthe's room for the past six years, coming out to show family or friends on special occasions.
"But now, to see her use it every week and wrap it around her neck and go off to work, it's really nice," she said.
The pink stethoscope is engraved with the words, 'Dear Xanthe, love Dr Chris'.
Medical journey
Persistence reveals leukaemia diagnosis
Xanthe first knew something was wrong with her health when the glands in her neck "looked like a golf ball". It was 2011, and the 9-year-old had a range of tests, but doctors couldn't find anything to worry about.
Mum Joanne pushed for more tests, calling it her "mother's instinct" and in the end, her gut was correct: Xanthe was diagnosed with acute lymphoblastic leukaemia.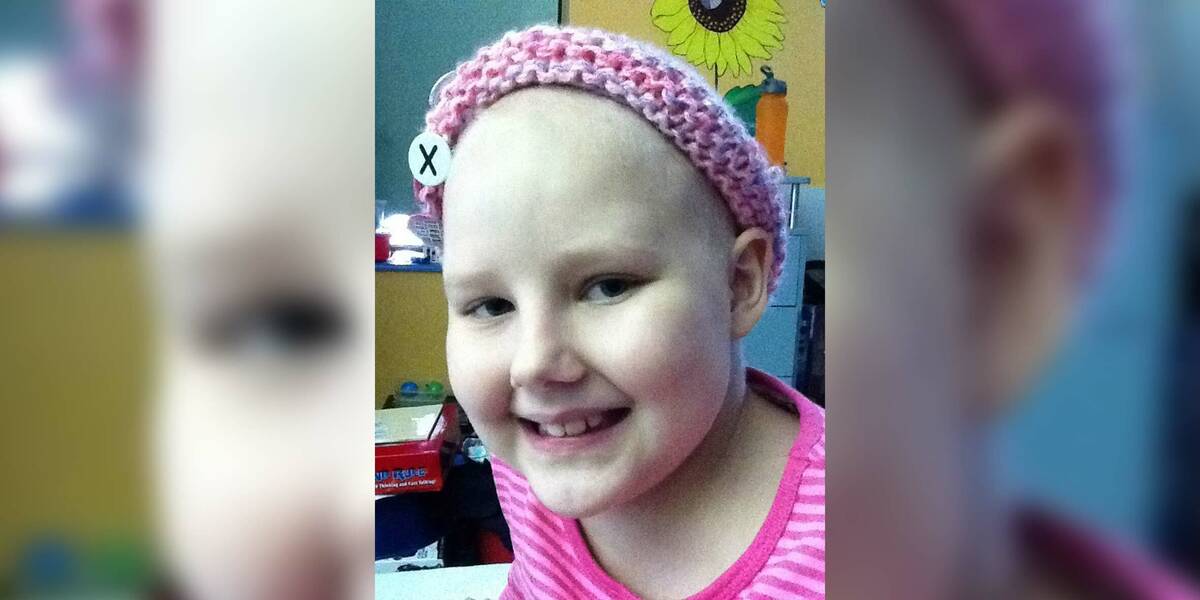 Overnight, Xanthe had to relocate from her Cairns home to a hospital in Brisbane.
"We were told we had to move down to Brisbane for three months," Jo said.
"That three months turned into six, and the six months turned into eight. It was hard being away from family and friends, because you need that support."
Treatment
Wish the perfect distraction
Xanthe's treatment ended up being two and a half years.
Jo said a secret weapon early on in Xanthe's treatment was Make-A-Wish. Within the first three months, they'd heard about Make-A-Wish, and the nurses treating Xanthe would distract her by discussing what her wish might involve.
"Whenever the nurses had to poke and prod Xanthe - they'd ask 'what are you going to wish for'," Jo said.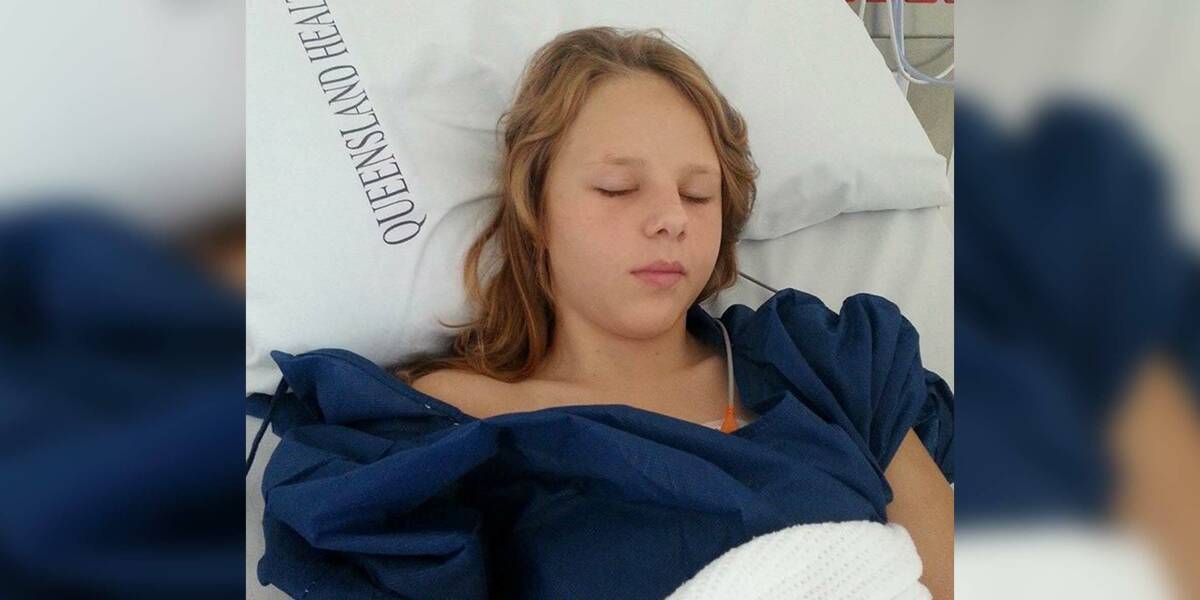 "I think it was an amazing tool for them to be able to use. And as a parent, it makes that moment of watching your kid receive treatment, easier.
"You see the nurses encourage the child's imagination to take them away from those moments where they are in pain. If kids can be distracted enough by dreams of their wishes, the nurses can get the needle in and get the job done."
Wish confirmed
Green light to meet Dr Chris
Xanthe's wish to meet Dr Chris Brown was no surprise to her mum. She knew Xanthe was a Bondi Vet devotee, and she had been exposed to all sorts of animals growing up including dogs, snakes, guinea pigs, fish and lizards.
Her wish was confirmed to Xanthe one day after she returned home from shopping.
Xanthe came home and noticed a balloon on her front door.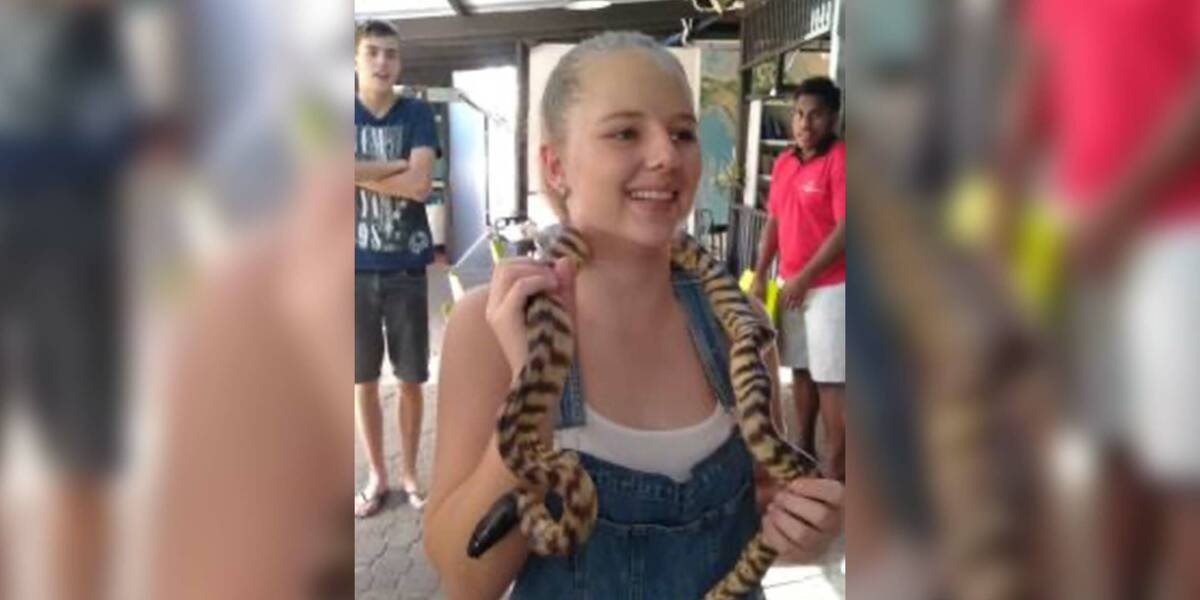 "I walked in, and there were balloons, everywhere and a cake. It was a very big surprise. And to be told I was going in two weeks was amazing," Xanthe said.
"I was very excited. I was yelling and jumping up and down."
Xanthe said she had also long felt a desire to help animals.
"I just like the idea; people can talk to you and tell you how they feel, but animals can't. So I like to be able to help them," she said.
Wish day
Sushi and surgery
Xanthe said her wish experience was everything she imagined and more.
Driven about in limousines, Xanthe and her family stayed "on the 32nd floor of some fancy hotel" in Sydney.
She visited Taronga Zoo and got to feed the animals. But the highlight was spending time with all the gang on the set of Bondi Vet.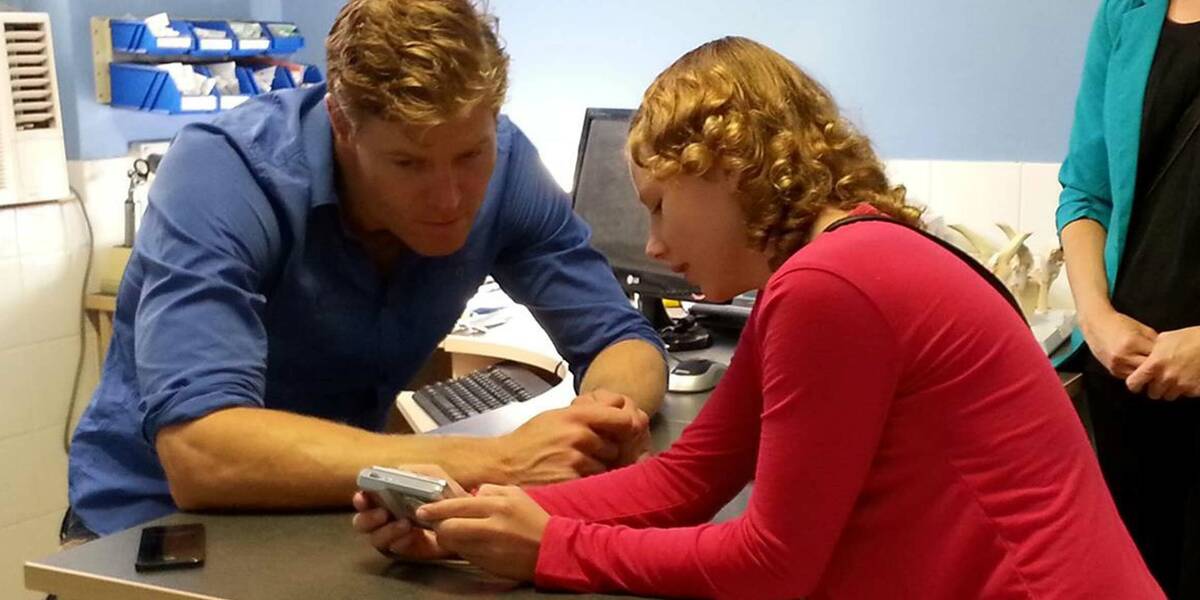 "I spent most of the day with Dr Chris. We ended up going to lunch at a sushi shop," Xanthe said.
"To get to hang out with him on his lunch break was fun. He was very lovely and very tall. Very genuine and no snobbiness about him at all."
Proud mum
Bright future ahead
For mum Jo, the wish was also above and beyond.
"I think Make-A-Wish went beyond what we expected," Jo said.
"With celebrities, if you get a 15-minute window where they say hello and sign an autograph, that's terrific. But Dr Chris was so, so gracious. He was so special to her all day and treated her so well."
Jo said watching Xanthe experience fun activities, including her time at the zoo, was also important after spending so many years unwell.
"Even doing things like feeding the giraffe a carrot, watching her be so happy," Jo said.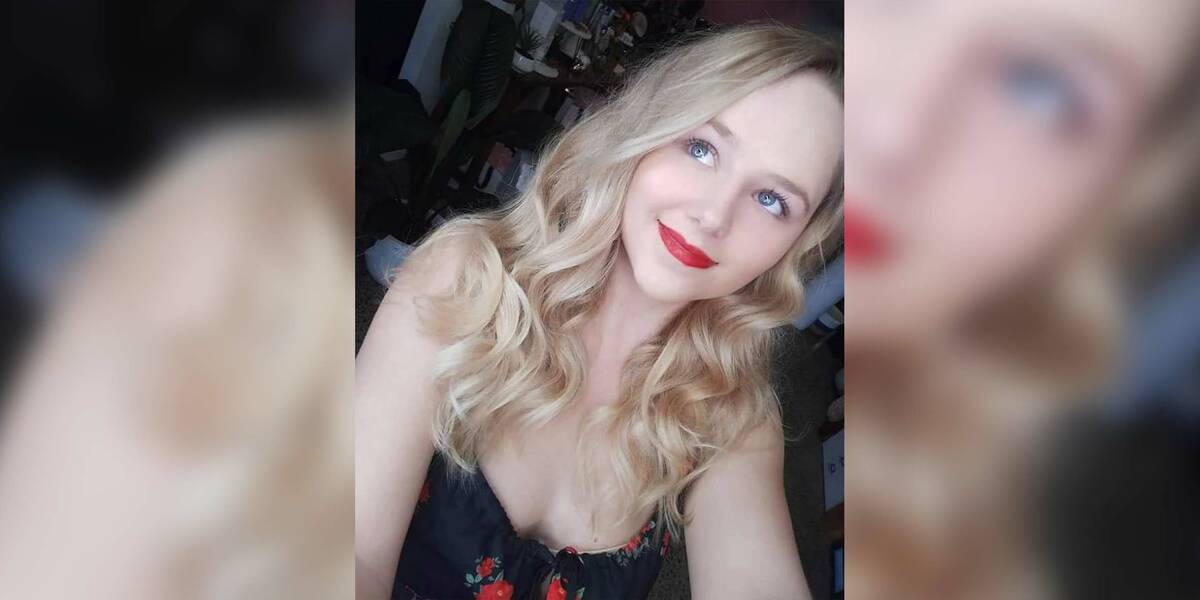 "They weren't just 'Here I am, and I'm happy' smiles; they were over-excited face smiles, the too-big-for-your-face smiles. The whole trip was like that for her."
Jo, herself a former Make-A-Wish volunteer, said she was proud of Xanthe becoming a Make-A-Wish Ambassador. In recent years, Xanthe has spoken at functions, talking first-hand about Make-A-Wish and the impact of life-changing wishes for sick children.
Jo was also proud of all the little things Xanthe has achieved since regaining her health.
"Honestly every time Xanthe does little things, kicking goals every week, I just go 'wow' and enjoy the view," Jo said.
"Every week is so precious, watching her be happy and healthy."
They weren't just 'Here I am, and I'm happy' smiles; they were over-excited face smiles, the too-big-for-your-face smiles.

Jo

Xanthe's mum
The Wish Journey
How a wish comes to life
Make-A-Wish volunteers visit each child to capture their greatest wish, getting to the heart of what kids truly want and why. This profound insight is part of what makes Make-A-Wish unique, giving children full creative control and helping to shape their entire Wish Journey.
Back at Make-A-Wish HQ, we partner with families, volunteers and medical teams to design the ultimate wish experience - and start rallying our partners and supporters to help make it happen.
In the lead up to the wish, we take each child on a journey designed to build excitement and provide a welcome distraction from medical treatment. Anticipation can be incredibly powerful, helping to calm, distract and inspire sick kids at a time they need it most.
When the moment finally arrives, children get to experience their greatest wish come true - it's everything they've imagined and more. Pinch yourself, and don't forget to take a breath and enjoy every precious moment!
Wish impact studies show that a child's wish lives on, long after the moment. A wish gives more than just hope – with an incredible and lasting effect on the lives of sick kids, their families and wider communities.