Brave Tara aims to give back
Through adversity comes strength. And there's no better example than Tara Grace, who lost her leg to cancer but is now focused on helping others doing it hard.
Background
Sore leg sparks concern
Tara Grace started life dancing as soon as she could walk. Having her right leg amputated has, cruelly, denied her the chance to keep dancing. But it hasn't completely taken the spring from her step.
19-year-old Tara from Melbourne radiates positivity, driven by a desire to 'give back' to those on a similar medical journey to her own.
Tara's world changed in 2014 when doctors diagnosed her sore leg as the bone cancer, osteosarcoma.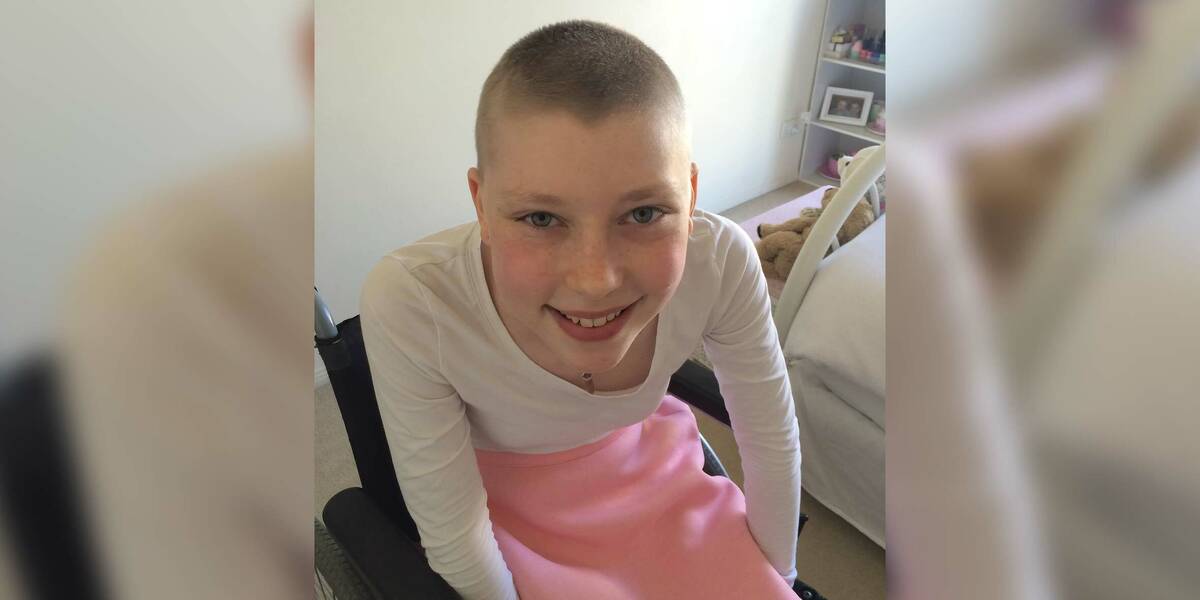 Mum Carolyn remembers doctors coming in to speak with her and Tara after scans had come back. The bad news was written all over their faces.
"I was just wishing it wasn't happening and wondering why it was her," Carolyn said. "Why couldn't it be me?"
Doctors decided chemotherapy was the next step for the then 13-year-old, but after nine months, it hadn't had the desired effect.
Medical journey
Tough decision came quickly
Carolyn and Tara both recall the first time they heard the word "amputation" raised by an oncologist.
"He was talking about potential options, and he mentioned amputation, and I didn't know what that was," Tara said.
"And then my mum told me, and she said: 'we don't want that', and I was like 'yeah, no' once I realised what it was."
Tara said she never really thought it would happen – until the day she learned it would.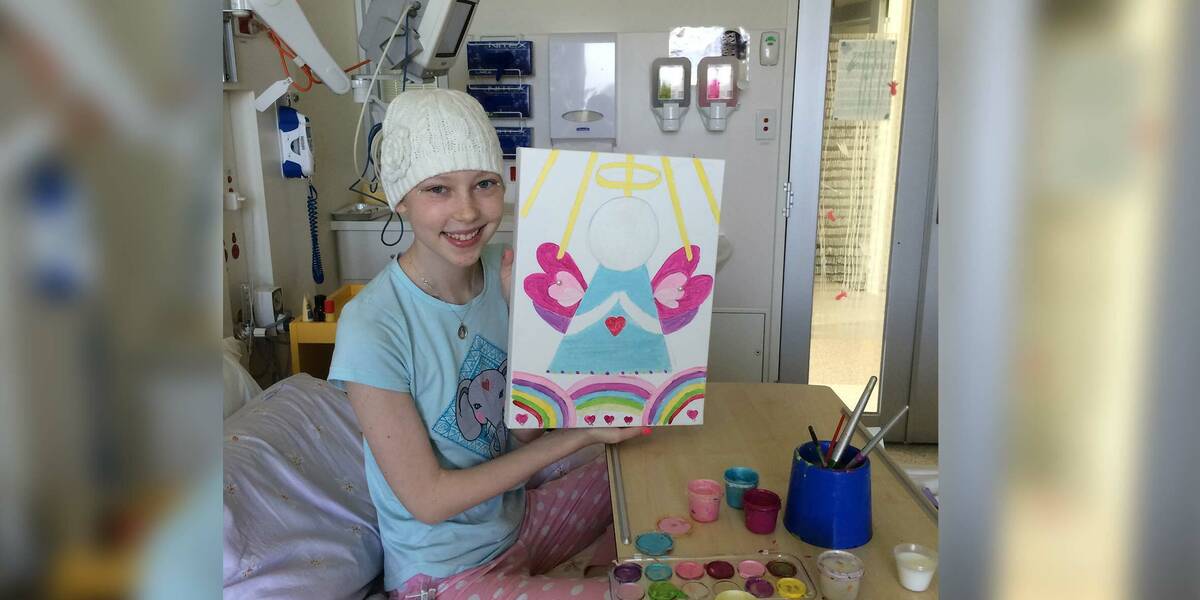 Carolyn said doctors explained they had little choice; that leaving the tumour could be fatal.
"I noticed it wasn't shrinking enough. As much as I remember it was awful – and I may have blocked some of it out – it was for the best because we didn't have a choice," Carolyn said.
"Tara was brave. She was amazing. I don't know to this day how she really felt. I just don't know."
Tara's wish
Selena Gomez meeting
Tara will never forget the dark days of having bone cancer. But, equally, she will always remember the positivity Make-A-Wish gave her during those tough times.
For her wish, Tara met singer Selena Gomez in 2016, an experience she said made her feel special.
"The wish coming true was just testament that there are so many people out there who care, who support you and are willing to bring happiness into your life," Tara said.
"I think Make-A-Wish definitely does change lives. Going through treatment for whatever medical condition you have, there's so much darkness and Make-A-Wish is like this immense brightness."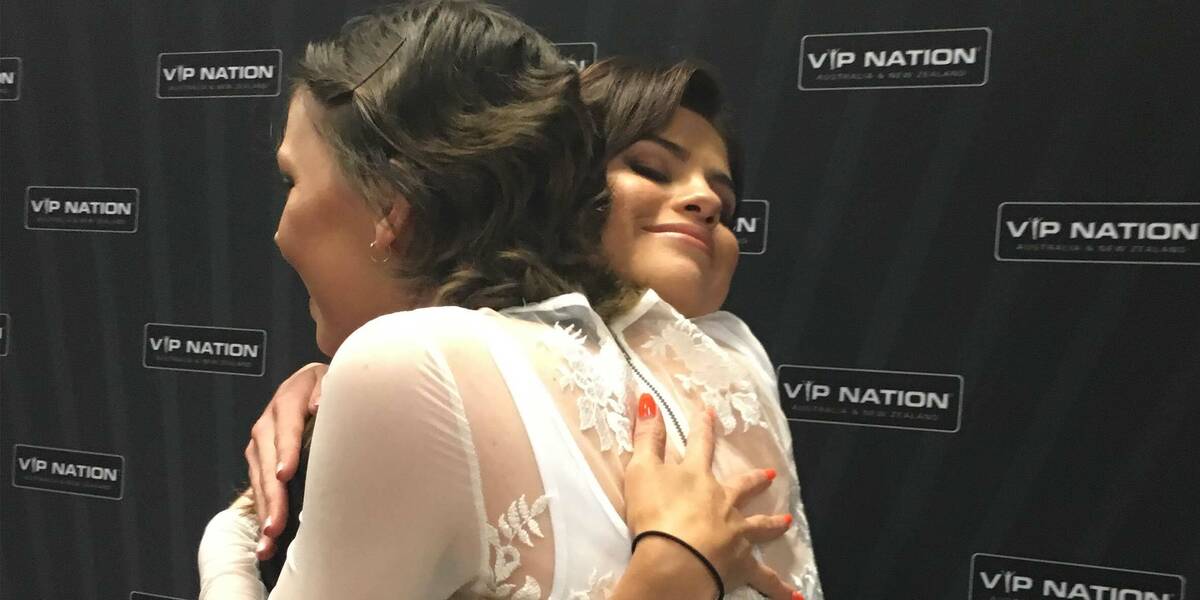 Tara said it was easy for her to settle on her wish to meet Selena. She was a big fan and what made the wish ever better was that she could take two of her friends, Olivia and Alessia, along.
"A make-up artist came to my house and did the make-up for all three of us before a limo came and took us to the venue," Tara said.
"We met Selina before the gig for about 10 minutes. She seemed like a very nice woman, and she signed a photo and my phone. That was exciting, everyone at school was like 'oh wow'."
For mum Carolyn, it meant the world to see her daughter smiling.
"I hadn't seen her really happy for a long time," Carolyn said.
Life goals
Determined to live purposeful life
After overcoming her own obstacles in life, Tara is keen to help others.
Carolyn describes Tara as "having a really good outlook on life and nice friends who accept her for who she is".
"She wants to give back," Carolyn said.
One of the first steps was taking part in a 2016 fundraising run for The Royal Children's Hospital.
But there's more Tara wants to achieve. She is determined to live a "purposeful" life.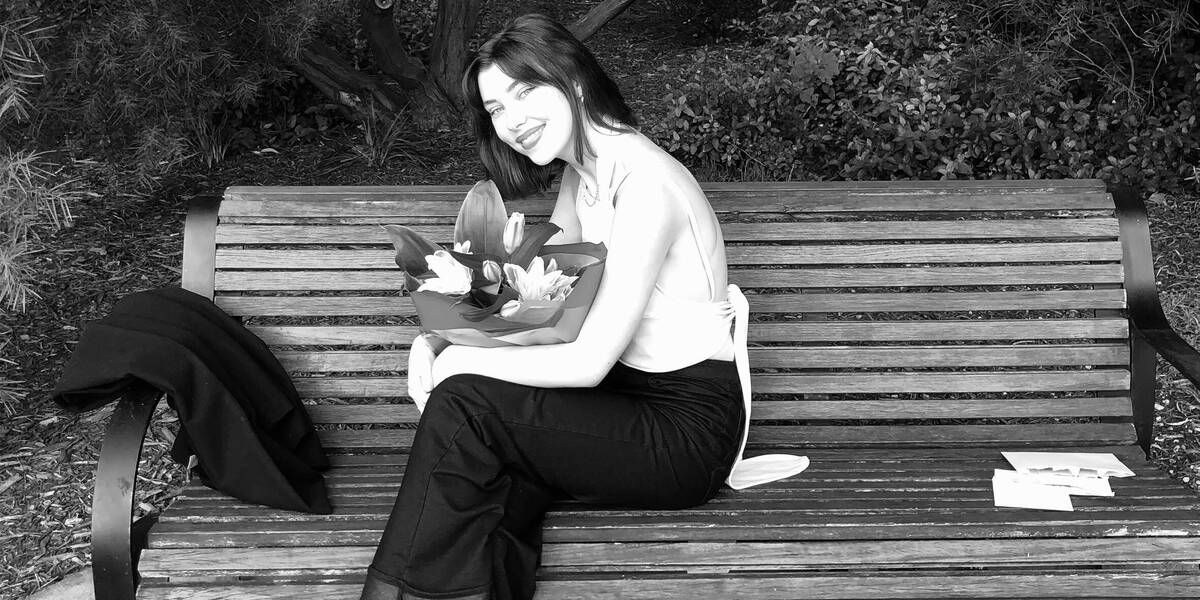 "I want to volunteer for Look Good, Feel Better. I took part in one of their programs when I was going through treatment," Tara said.
"They teach you ways to feel better through make-up and other things. It's something I look back on and think really positively about.
"I'm not sure exactly what I would say to someone going through treatment because it would depend on the person, but I just think to be able to see someone who has been on the other side of it is very helpful.
"I can't remember seeing someone who had cancer and was a survivor of it. But I think that would have helped me at the time. I just feel like using what has happened to me to help other people. If I can foster hope, that would make me really happy."
I think Make-A-Wish definitely does change lives. Going through treatment for whatever medical condition you have, there's so much darkness and Make-A-Wish is like this immense brightness

Tara Grace
You can make wishes come true
Please give what you can - every dollar counts.
The Wish Journey
How a wish comes to life
Make-A-Wish volunteers visit each child to capture their greatest wish, getting to the heart of what kids truly want and why. This profound insight is part of what makes Make-A-Wish unique, giving children full creative control and helping to shape their entire Wish Journey.
Back at Make-A-Wish HQ, we partner with families, volunteers and medical teams to design the ultimate wish experience - and start rallying our partners and supporters to help make it happen.
In the lead up to the wish, we take each child on a journey designed to build excitement and provide a welcome distraction from medical treatment. Anticipation can be incredibly powerful, helping to calm, distract and inspire sick kids at a time they need it most.
When the moment finally arrives, children get to experience their greatest wish come true - it's everything they've imagined and more. Pinch yourself, and don't forget to take a breath and enjoy every precious moment!
Wish impact studies show that a child's wish lives on, long after the moment. A wish gives more than just hope – with an incredible and lasting effect on the lives of sick kids, their families and wider communities.
Want to sign up to receive our newsletter?
It's just like, our news, in a letter, for you.