The brave Bulldog who wished first
To recognise our 35 years of life-changing wishes, here's the story of Footscray footy fan Shawn Cleland who in 1986 was given Make-A-Wish Australia's first wish.
Background
'He was my best friend'
Nicole Martin's voice starts to quiver when she's asked to remember the day younger brother Shawn passed away. Shawn had Duchenne muscular dystrophy, and his muscles would weaken a little more each day.
One day in 1992, the muscles around Shawn's heart stopped working, and he died.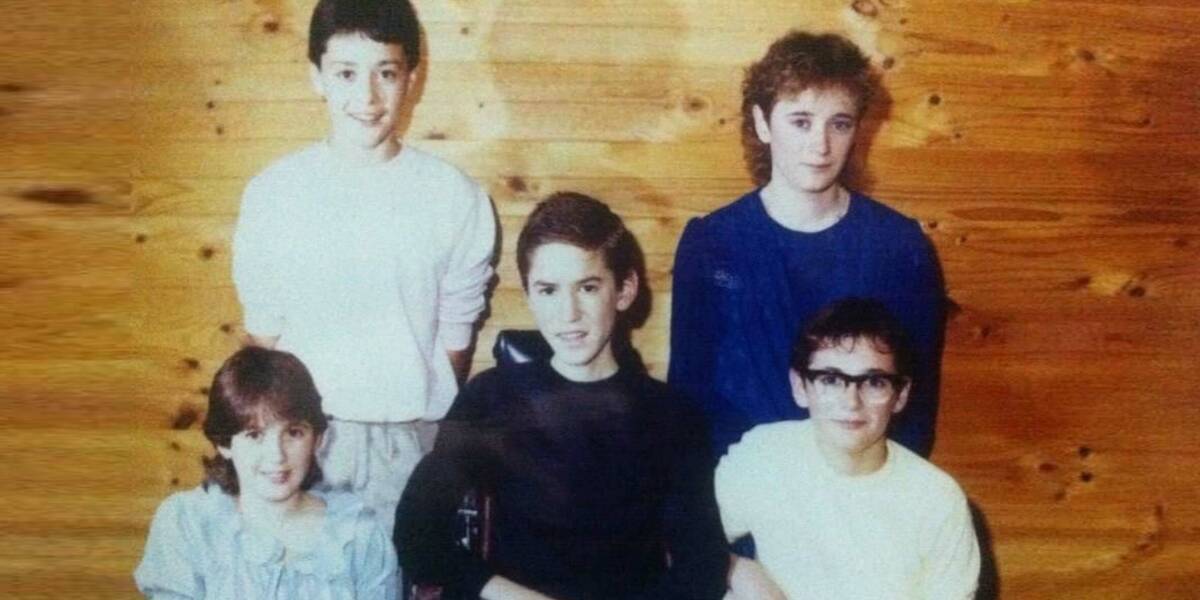 Nicole had been on a plane flying from Europe back to the family's NSW home that very morning. She got to his bedside just in time. "It was very hard," she remembers. "Shawn was my best friend. My dad said it was like he was waiting for me to come back."
Shawn Cleland was more than the son of Ron and Lorraine, brother of Nicole, Naomi and Aaron, and friend to all those who remember him. He was also Make-A-Wish Australia's first-ever wish child.
Wish origins
Footy wish locked in
Shawn's father Ron's best friend was an insurance broker in the 1980s. The friend, Barry, was contacted by some fellow insurance brokers who were helping to start Make-A-Wish in Australia.
"They rang up Uncle Barry to see if he wanted to donate," Shawn's younger sister Naomi remembered. "He said he would donate but asked if they had a candidate 'because my best mate has a son who has muscular dystrophy and is in a wheelchair'. That's how Shawn became the first-ever wish."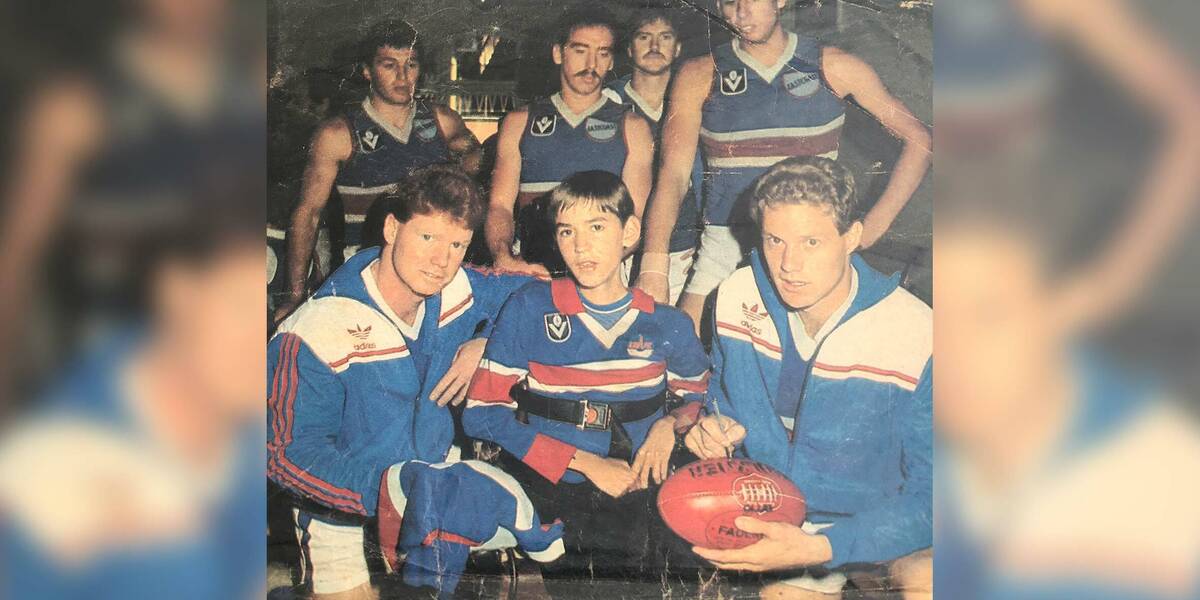 Shawn didn't take long to come up with a wish. He dreamed in red, white and blue; the colours of the Footscray Football Club. The 16-year-old's wish was to take his first plane trip to watch the Bulldogs play in Sydney on April 20, 1986.
Shawn's wish
The day a champ visited home
Before he jetted to Sydney, Shawn had champion Footscray full forward Simon Beasley visit him at home. The visit brought smiles to all the Cleland children, who were swayed at a young age to support the Dogs by their grandmother gifting them season tickets every Easter.
The Cleland kids grew up in Footscray and would walk the 5kms to home games at the then Western Oval. Shawn knew everything there was to know about the Footscray players.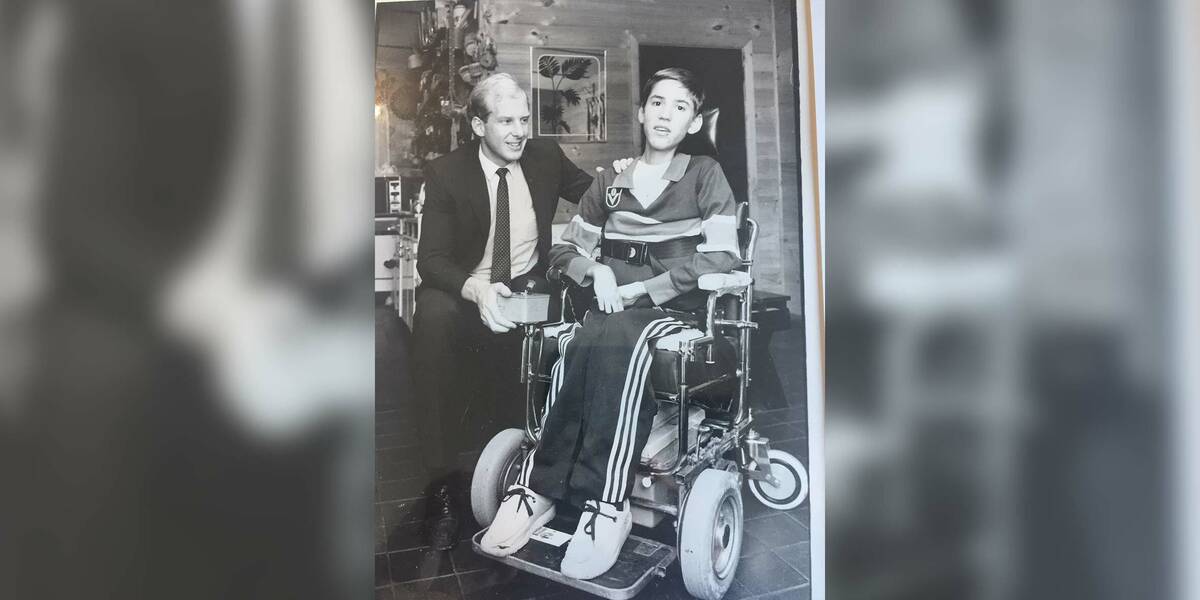 "He could tell you how many possessions someone got in a game, who played well, who didn't," Nicole said. "He would sit next to where the players run out. It was a prime position. He could see who would come on and off the bench.

"It was just a 20-minute walk to the ground, depending on how quickly we walked. If we won, it was a quick walk home but if we lost it was a slow walk home!"

Shawn flew to Sydney with his dad, and while he enjoyed the trip immensely, the result didn't go his way with the Bulldogs losing by 76 points to the Swans. "He just loved it, apart from the score," Nicole said. "He was treated like a king for the day."
Medical journey
Regular hospital visits
Duchene muscular dystrophy is a genetic condition. Some years after Shawn's death, all of the Cleland children (pictured) were tested.
Naomi and Nicole had no signs of it. Their older brother Aaron was "on the cusp" but had fortunately avoided the condition.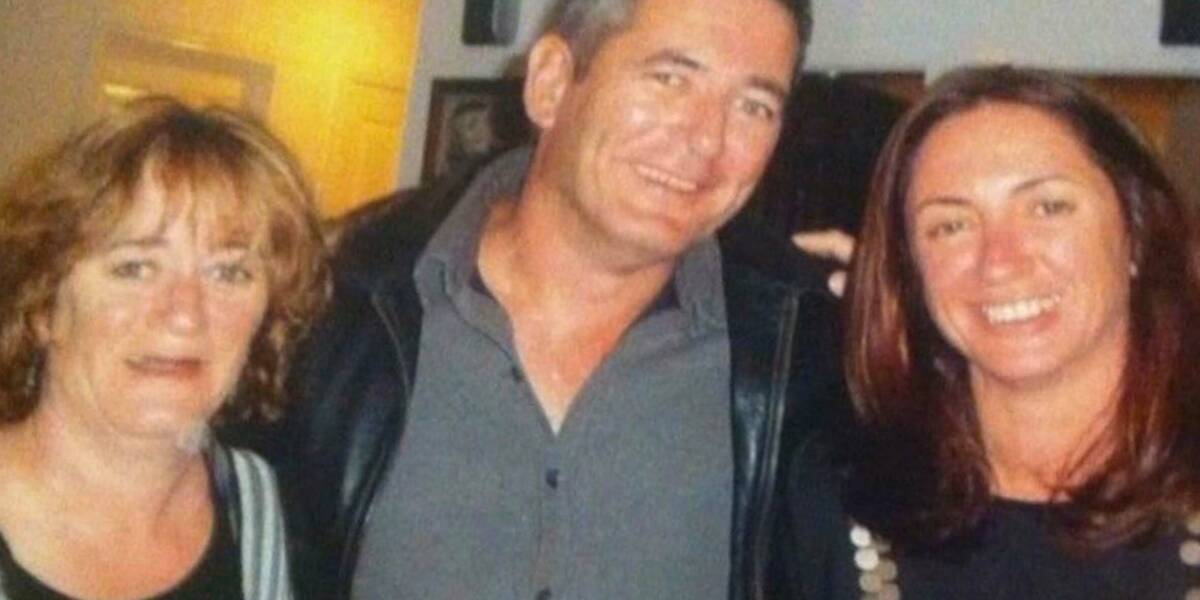 For Shawn, it was a medical journey punctuated by regular visits to the hospital. As Shawn's muscles continued to waste away, the toll increased on his parents. Mum Lorraine would get up in the middle of every night to turn Shawn over in his bed.
"You have got to think about it, back then - 35 years ago - all your money goes on your sick child," Naomi said.
"Money goes towards their doctors, their equipment. We were always at the hospital because Shawn had pneumonia; he just picked up everything.
"I think mum and dad did anything to keep him going."
Naomi said doctors told Shawn he would only live until he was 16, she remembers running into his bedroom on the morning of his 16th birthday to make sure he was alive. Shawn would live for another seven years, proving his doctors wrong.
"I actually look at him living until 23 as a good age for Shawn because I thought he was going to die at 16," Naomi said. "In our eyes, it was a good age. But still, there's no doubt mum and dad were distraught."
Wish effect
Inspiring others
Shawn's short life inspired others.
Naomi said many of the kids they grew up with in Footscray remember him.
"They all say they are better people for knowing him," she said.
"Because you just learned not to take things for granted and you just become more caring."
Naomi also took inspiration from her brother.
"I am into running; I always took the approach we were given legs for a reason," she said.
"I was doing marathons and ultra-marathons, I wasn't going to waste my time because I was given a gift Shawn wasn't."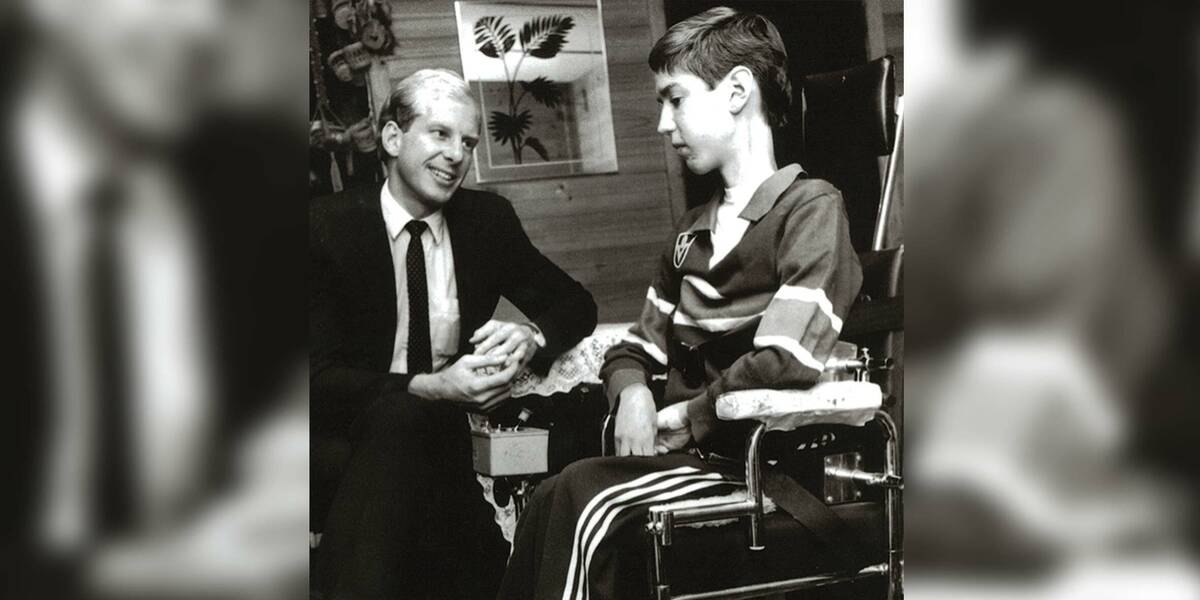 Naomi has felt an attachment to Make-A-Wish since Shawn's wish. Not long ago, she gave a talk to a business network about her life and how Shawn was the first wish for Make-A-Wish Australia. It made her decide to become a Make-A-Wish volunteer, which she hopes to do once the COVID-19 threat passes in Melbourne.
"You have to find the right timing. I just don't think I was ready till now," Naomi said.
Naomi hopes to guide other families going through similar medical journeys to her family.
"I think the parents get a lot out of Make-A-Wish, it takes the pressure off them, and I think people forget what the parents and the rest of the family go through," she said.
"You have got to do everything. When you are a sibling, it's not about you; it's about the sick child."
Naomi said the memories from 1986 remain strong for her family.
"They are always there; you never forget that one day and how much joy it brought," she said.
"It's great that Make-A-Wish brings some light and happiness into the lives of families."
He just loved it, apart from the score. He was treated like a king for the day.

Nicole, Shawn's sister
The Wish Journey
How a wish comes to life
Make-A-Wish volunteers visit each child to capture their greatest wish, getting to the heart of what kids truly want and why. This profound insight is part of what makes Make-A-Wish unique, giving children full creative control and helping to shape their entire Wish Journey.
Back at Make-A-Wish HQ, we partner with families, volunteers and medical teams to design the ultimate wish experience - and start rallying our partners and supporters to help make it happen.
In the lead up to the wish, we take each child on a journey designed to build excitement and provide a welcome distraction from medical treatment. Anticipation can be incredibly powerful, helping to calm, distract and inspire sick kids at a time they need it most.
When the moment finally arrives, children get to experience their greatest wish come true - it's everything they've imagined and more. Pinch yourself, and don't forget to take a breath and enjoy every precious moment!
Wish impact studies show that a child's wish lives on, long after the moment. A wish gives more than just hope – with an incredible and lasting effect on the lives of sick kids, their families and wider communities.
Sign up for inspirational stories
Delivered straight to your inbox once a month