Fairytale ending for Savannah
Princess Savannah has been crowned! Thanks to the generosity of donors like you, Savannah wish came true to have a fairytale ball in a castle.
Background
Tumor revelation a crushing blow
Wish mum Melissah remembers clearly the moment she was in a doctor's office and was about to find out her daughter Savannah had a cancerous tumour.
She had taken 17-month-old Savannah to the doctor after she hadn't been feeling well.
It took a series of doctor appointments followed by an ultrasound which ultimately revealed the tumour.
"It was my husband Sean, Savannah and myself – just the three of us – in the office when we were told," Melissah said.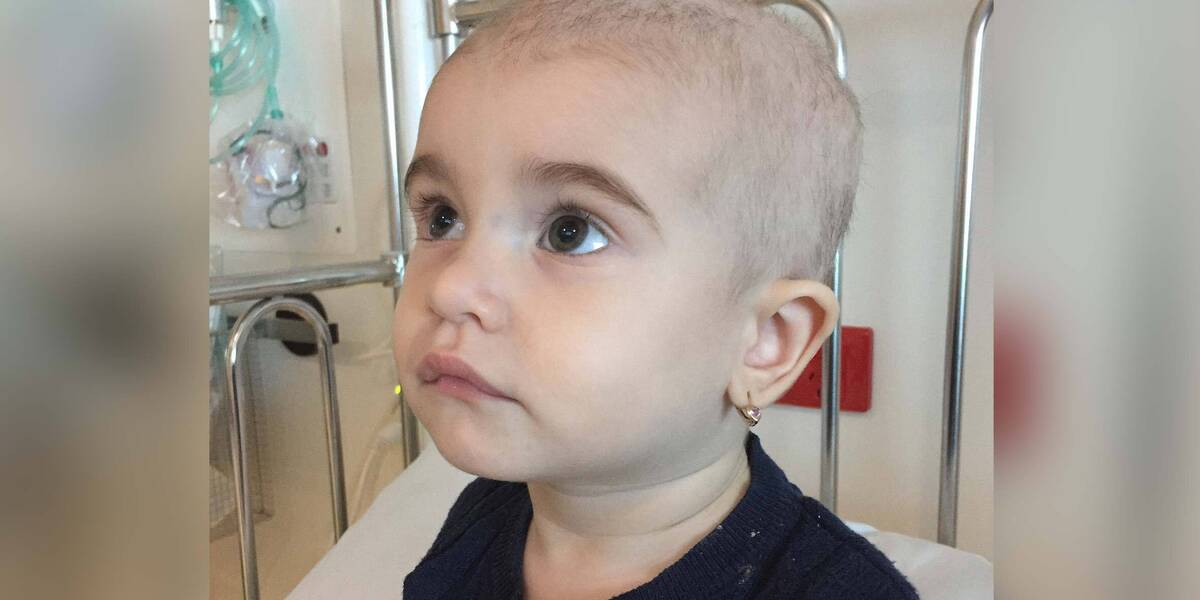 "We were told it was rhabdomyosarcoma and I'd never heard of it before."
What Melissah quickly discovered was the tumour was an aggressive form of cancer in Savannah's bladder. Treatment had to start immediately.
"No one can be prepared for that," Melissah said. "It was a whirlwind."
Treatment
Tumour gone, focus shifts to having a ball
Savannah's treatment lasted a year. Intensive rounds of chemotherapy failed to remove the tumour and doctors decided surgery was the only option.
Dad Sean said Savannah was too young to understand what was going on.
"(The hardest part was) just seeing her go through that each time, all the needles and all the chemo and getting very sick all the time," he said.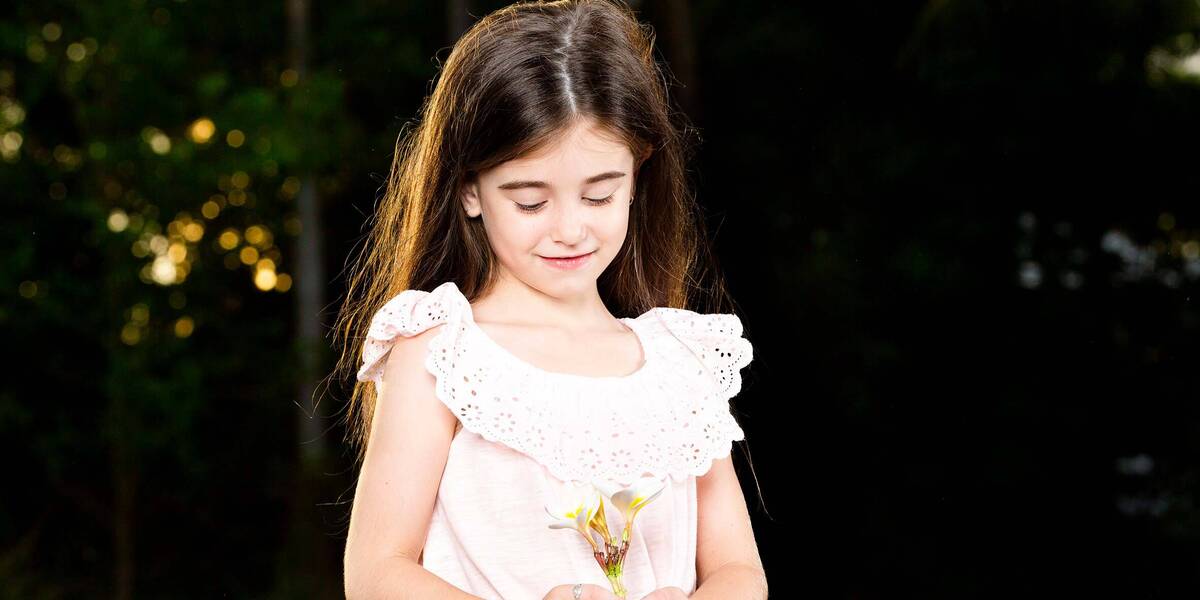 "Little children shouldn't have to go through that," Melissah said.
Finally, the tumour was removed in surgery lasting just under three hours.
Helping Savannah get through her stints in the hospital was an IPad gifted to her by another family.
Melissah said she watched "anything with princesses in it".
So when the time came to nominate her wish, it was easy: Savannah wanted to be a princess and go to her fairytale ball.
The Wish
Fairytale in a castle
Savannah wanted a fairytale ball to beat all fairytale balls. She wanted to wear a purple princess dress, have a unicorn, fun party games and arrive at the ball in a horse-drawn carriage with one of her brothers beside her dressed as Prince Charming.
And of course, she didn't want to be the only princess at the ball. The likes of Rapunzel, Belle and Snow White were welcome. So too, her pint-sized princess pals.
Make-A-Wish not only delivered Savannah's wish, but they also made it happen in a castle!

Melissah and Sean's smiles said it all as they saw Savannah dance and laugh with her princess friends throughout the ball.
"It was just great seeing her face when she arrived in the carriage," Melissah said.
"Then the princesses and seeing her have fun with her friends without having to worry about anything."
Savannah repeated her favourite mantra as she became an 'official princess' during the ball.
"We have a little mantra that she says every night," Melissah said.
"It goes 'she's brave, she's strong, she's clever, she's beautiful, she's amazing'. She's a brave little girl."
Wish effect
Memories to last forever
Melissah said Savannah, now aged 6, always looks at photos they printed from the ball.
She also took them to 'Show and Tell' at school.
"There are lots of keepsakes," Melissah said.
"We are very grateful. Thank you to everybody involved. It was a beautiful day, it was fantastic and we would never have been able to give her something like that."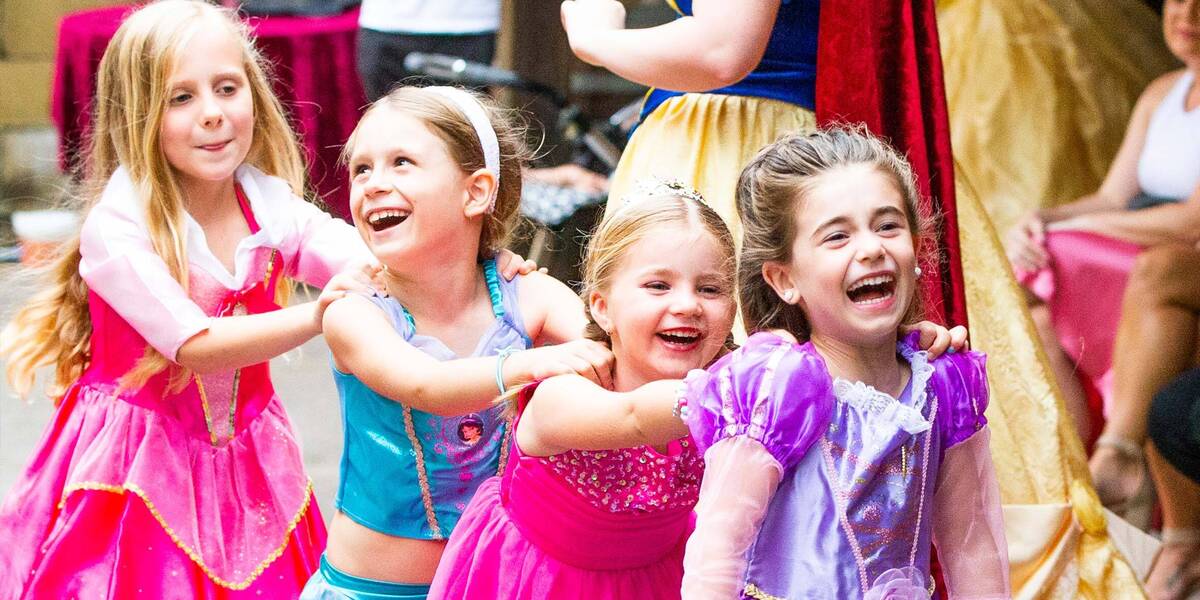 It was a beautiful day, it was fantastic and we would never have been able to give her something like that.

Melissah

mum of Savannah, 6, rhabdomyosarcoma
Make wishes come true
Please give what you can - every dollar counts.
The Wish Journey
How a wish comes to life
Make-A-Wish volunteers visit each child to capture their greatest wish, getting to the heart of what kids truly want and why. This profound insight is part of what makes Make-A-Wish unique, giving children full creative control and helping to shape their entire Wish Journey.
Back at Make-A-Wish HQ, we partner with families, volunteers and medical teams to design the ultimate wish experience - and start rallying our partners and supporters to help make it happen.
In the lead up to the wish, we take each child on a journey designed to build excitement and provide a welcome distraction from medical treatment. Anticipation can be incredibly powerful, helping to calm, distract and inspire sick kids at a time they need it most.
When the moment finally arrives, children get to experience their greatest wish come true - it's everything they've imagined and more. Pinch yourself, and don't forget to take a breath and enjoy every precious moment!
Wish impact studies show that a child's wish lives on, long after the moment. A wish gives more than just hope – with an incredible and lasting effect on the lives of sick kids, their families and wider communities.