Ruby's wish to meet her idols
What we didn't know before Ruby experienced her wish to meet her illustrator heroes at VidCon - Ruby herself is a super talented artist! Find out more about Ruby and her inspiring story.

Ruby's t-shirt
Ruby's love of art helped her escape from endless hospital visits and never-ending treatments.
After hearing she was designing a t-shirt to celebrate her experience with Make-A-Wish, we knew we had to help and bring her artist flare to life.
UPDATE: Thanks to your support, Ruby's awesome tshirt will become a reality after her tshirt crowdfunding campaign hit its target, raising an amazing $12,260!
We've been able to print 1,000 of her exclusive tshirts.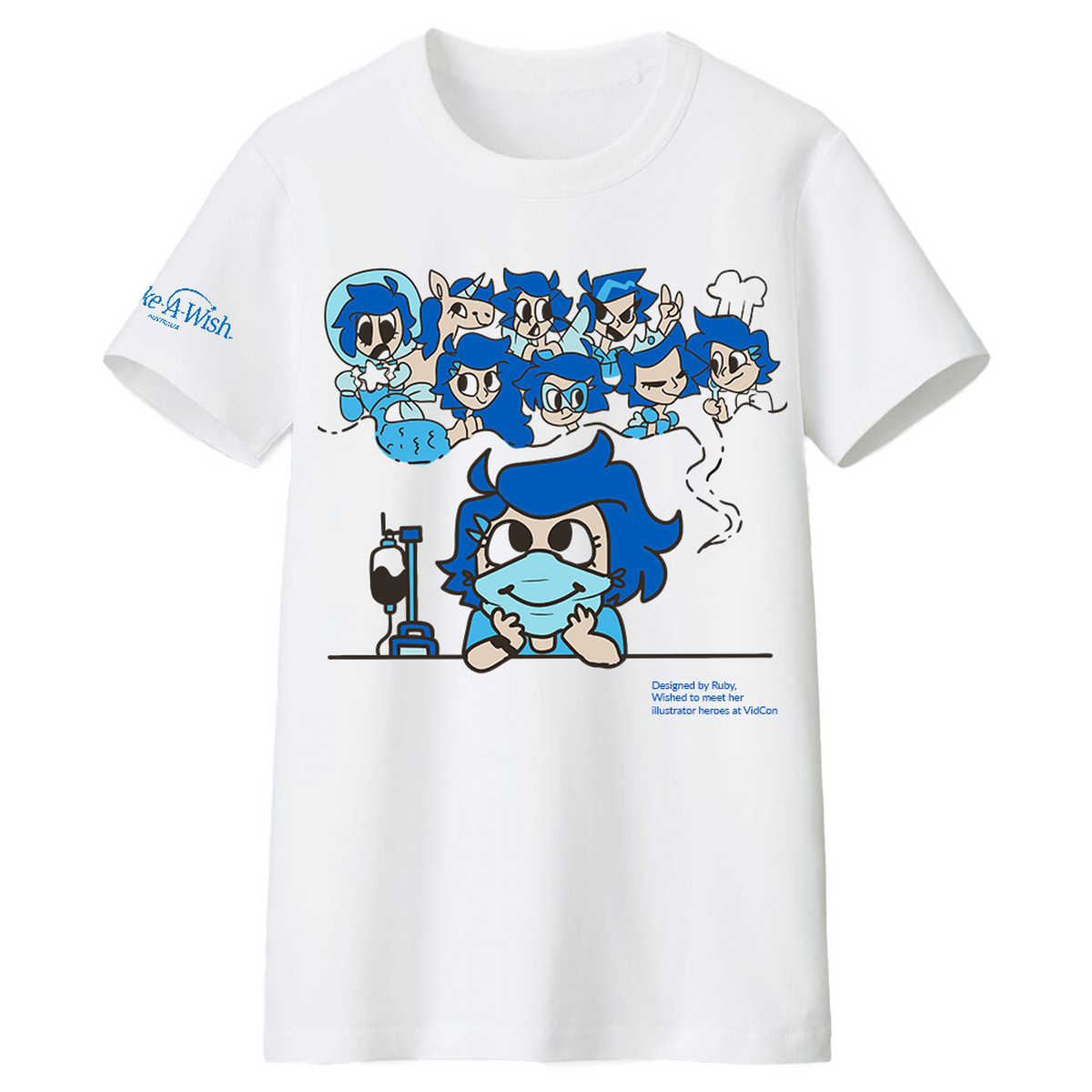 Ruby has drawn ever since she could pick up a pencil, whether that be on paper...or a wall or piece of furniture!

Karen

Ruby's mum
Thank you for your help
Because of your support, Ruby's tshirt will be made into a reality!
Introducing Ruby
When Ruby was born there was no sign that anything was wrong. The next day she was rushed into surgery and then diagnosed with cystic fibrosis.
In the first year of her life, Ruby had 11 hospital admissions and spent 77 nights in hospital. And it hasn't ended there, in fact Ruby had further surgery as recently as last year.
But Ruby doesn't let her cystic fibrosis hold her creativity back. While coping with everything life has dealt her, Ruby has never lost her love of art.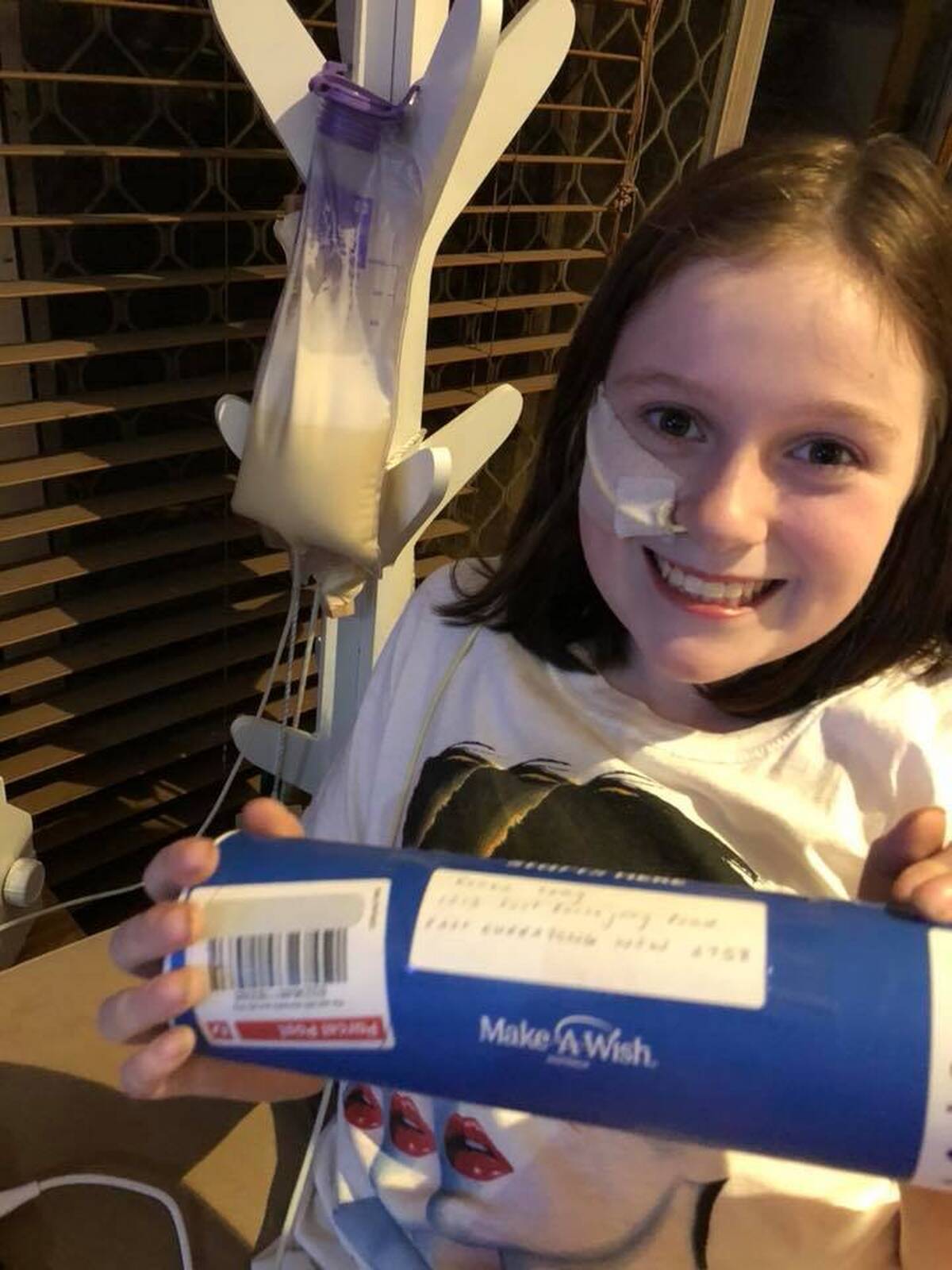 The wish
Ruby's wish came true in 2018 and since then her passion for art has only grown.

Ruby's wish was to meet her illustrator heroes at VidCon. Having the opportunity to sit around a table and draw together, making up stories, laughing and joking together really made Ruby realise they were real people too. Ruby even designed each of them a t-shirt - which they all wore on stage!

Ruby made sure to get a quick selfie with her heroes - James, Jayden and Jazza.

They gave her some great tips and helped to give Ruby a confidence in her art she didn't have before.

Read more about Ruby