Bumpy path leads Noah to George
Noah lost his hair but not his will to overcome cancer. His wish was to have a puppy of his own.
Mother's love
Hair loss takes toll
Wish mum Sam loves everything about her boy Noah. But it's his luscious long hair that she has a special fondness for. When he was born, Noah's mop of hair stood out immediately. His hair is long and has curls. It falls over his brown eyes.
But two weeks into chemotherapy for anaplastic large cell lymphoma, Noah's hair began falling out.
"All of a sudden, it was falling out, and I don't know … it stripped him of his whole identity," Sam said.
"For me, that's when it started being real. Up until then, his hair was there. He didn't look like a cancer patient. When kids are bald, you know they have cancer."
Diagnosis
Shock news stuns parents
The first sign Noah wasn't well was after he had a haircut in 2019.
"He screamed and kept saying it burnt," Sam said. "I got really cross with him that night, he'd had a million haircuts, and I told him he was being silly.
"What I found out when he got diagnosed was that the tumour in his neck was pressing on all the nerves in his head. So, he felt like his head was on fire."
Another sign came when Noah went to his mum to show her a pea-sized lump in his collarbone region.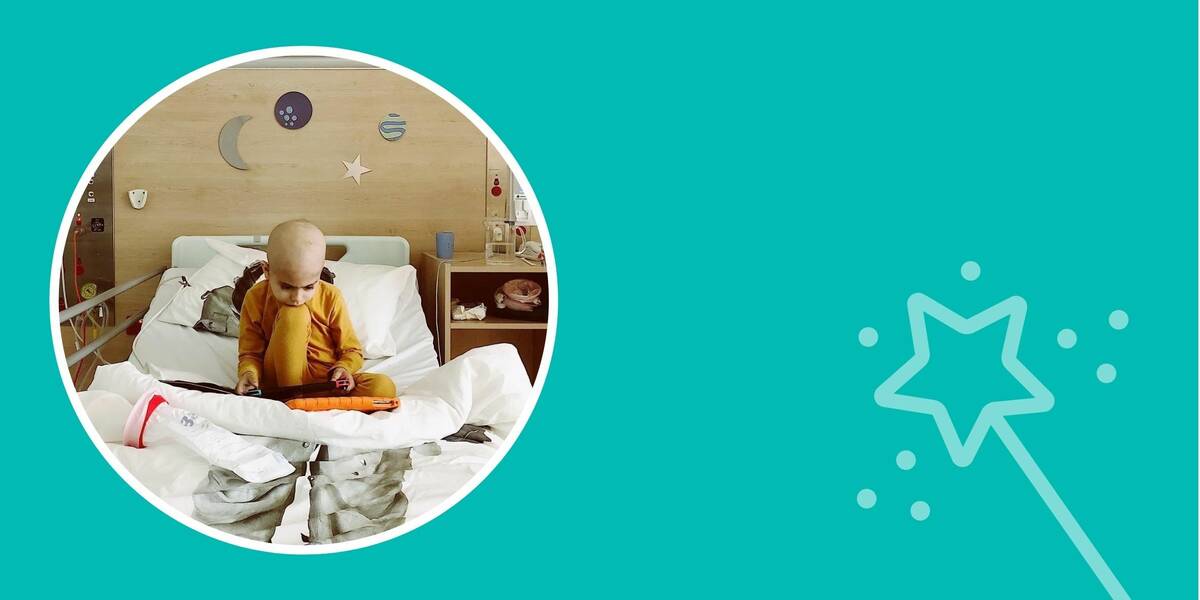 Sam, a self-described "walk it off mum" when it came to ailments, was not concerned. The whole family had just returned from overseas, and everyone was feeling sick. When Noah started to struggle to carry his school bag, Sam began to think more.
Weeks passed, and ultrasounds showed no symptoms of cancer. But the pea in Noah's shoulder was becoming more like an avocado. Eventually, Sam's GP referred Noah to an oncology unit at the Monash hospital in Melbourne.
"I was literally walking through the doors of the cancer centre, and my GP called me and said, 'I just want to follow up to see where you are'," Sam said.
"I said 'we are walking through the cancer centre doors'. And he said 'oh good maybe we can resolve what the mass in his lungs is'.
"I had no idea what he was talking about.
"So I hung up, and my husband was with me, and Noah was with me, and I was trying so hard not to cry because I knew what a mass in his lungs was … we weren't just talking about a cyst anymore.
"My husband was trying to talk to me, and I choked out 'if I talk, I will cry, so please don't let me talk'."
Treatment
'We are almost going to kill him to save him'
Initially, doctors didn't think Noah's tumours were aggressive. Noah and his family even went from hospital to a weekend away. But the second they arrived at their destination, Noah's temperature spiked.
"We went back to the hospital, got admitted, and we didn't leave the hospital for two months after that," Sam said.
"The tumour had taken up to three-quarters of his chest. The cancer was everywhere except his brain, bone marrow and spine. The oncologist said it had spread a lot more than he thought; it was Stage 4 advanced."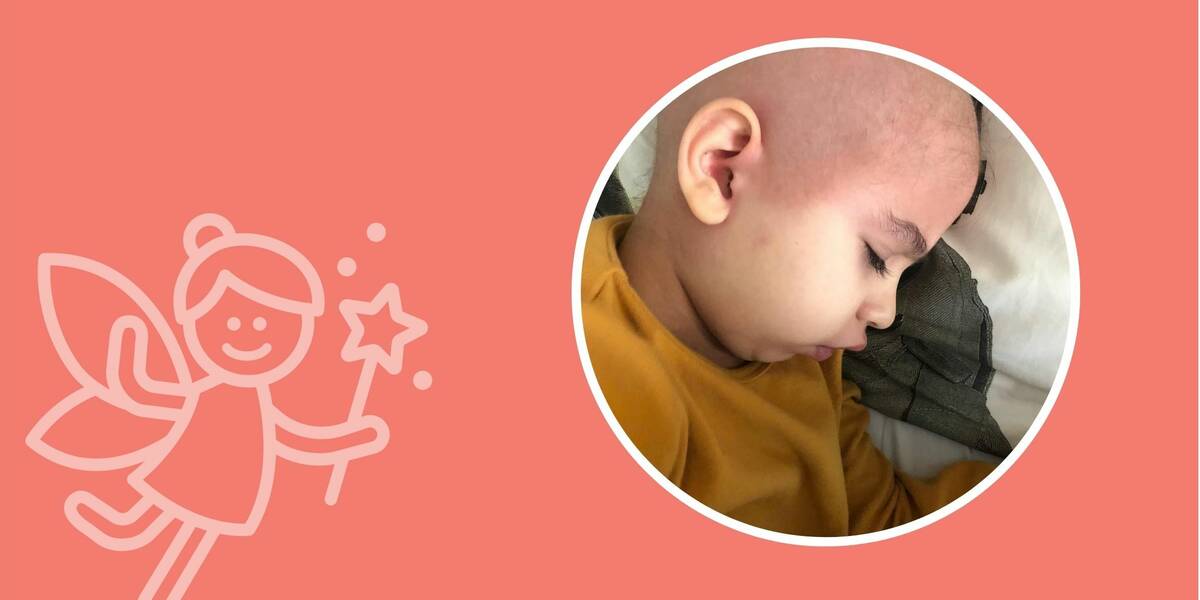 Sam and her husband were stunned.
"I said to him 'did you ever think 10 years ago when we got married that this is where we would be, in a cancer centre with our beautiful kid?' and he said 'no, no'," Sam said. "You have this baby, and you have all these wishes for him, and you try and keep him safe, and all of a sudden, you have this weird, claustrophobic drowning feeling."
The hospital gave Noah's parents some hope. They said his tumours would melt away with chemo.
"The oncologist said, 'we are almost going to kill him to save him, but I know that it works'," Sam said. "The chemo began, and the tumour started to go down immediately, so we knew we were on the right path."
Anticipation
Wish keeps Noah's spirits up
After 19 months, including six months of intensive chemotherapy, Noah was given the all-clear in May 2021.
As he was undergoing treatment, Noah settled on a wish. He wanted a puppy to be his best friend and sit on his lap when he came home for good.
Noah's wish was important as his parents had to break some promises during his treatment.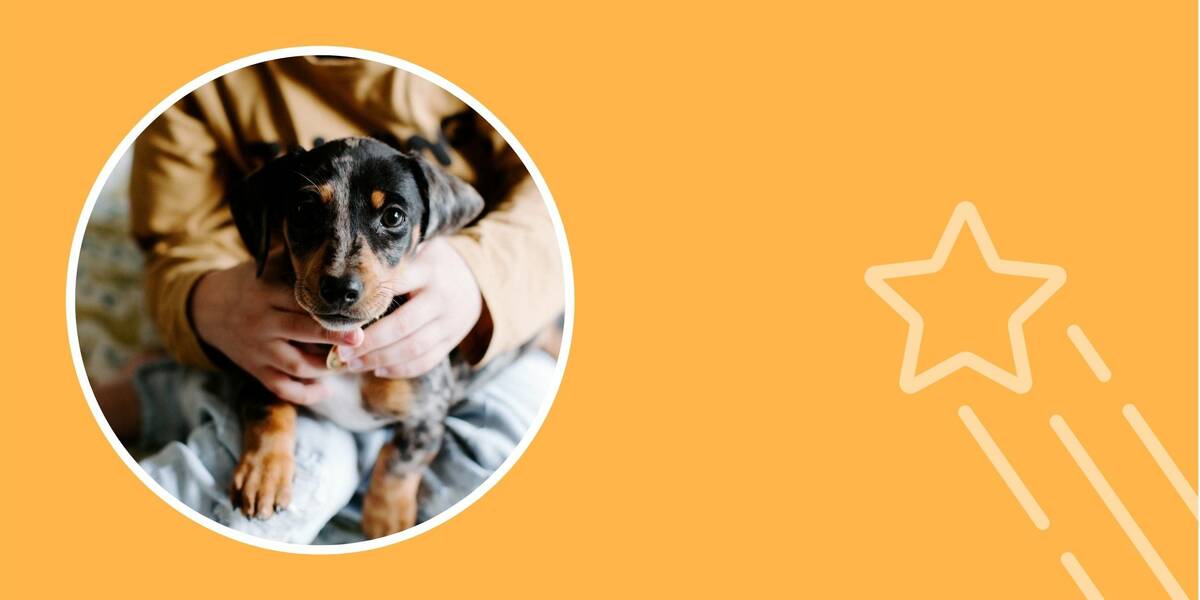 "When he got to the end of six months, we said 'no more needles', and then they added another year on," Sam said. "And then with COVID and the lockdowns, we had to break a lot of promises.
"But the wish – getting his best friend – was something he knew we couldn't take away from him. And that just kept him going."
When Make-A-Wish found Noah's dog, Noah received a photo.
"When we got the photo of the puppy, Noah just cried tears of happiness," Sam said. "I have never seen my son cry of happiness. I didn't think kids that little were able to be that emotional. He was like, 'mum, I have tears in my eyes, and I just cannot wait to meet him'."
Wish
Noah has his puppy - and his hair
Just like Christmas Eve, Make-A-Wish volunteers placed gifts for Noah the night before his dachshund puppy named George arrived.
The volunteers dropped off a big box, which included a dog bed and dachshund pyjamas. Waiting for the volunteers was a big card from Noah stuck to his front door. It read "thank you".
The next day a text message landed just after 6pm from the courier carrying George, saying he was around the corner. Noah squealed loudly.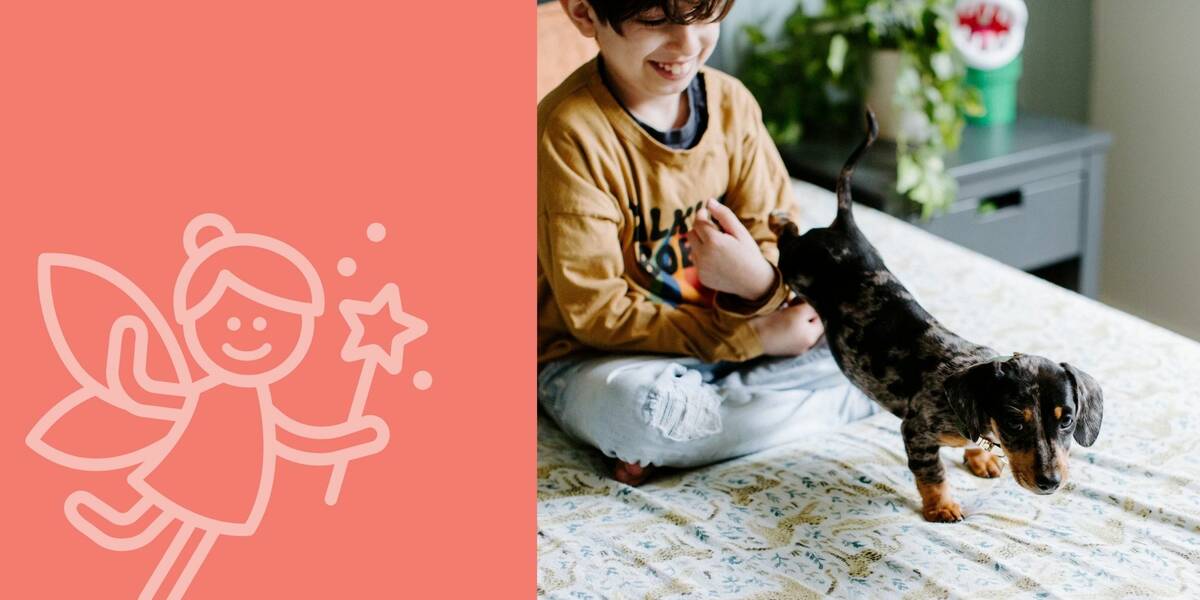 "When he arrived, Noah kept saying 'pinch me, pinch me' and he said 'I love him, I love him so much'," Sam said.
"George is sleeping in our room, and every morning I bring him into Noah's room, and he gets woken up with licks and kisses."
And, possibly the last piece of the puzzle – Noah's hair – has returned.
"I remember something the oncologist said to me," Sam said. "He said the hair of cancer kids reminds him of phoenixes because phoenixes burn, and they grow back even more beautiful than before.
"And it's true. When I look at Noah in the sun, his hair is brilliant; it's a silvery gold. It's grown back with a vengeance."
All the doom and gloom and negativity and then Make-A-Wish is a light at the end of the tunnel

Sam, mother of Noah 8

anaplastic large cell lymphoma
Make wishes come true
Please give what you can - every dollar counts.
The Wish Journey
How a wish comes to life
Make-A-Wish volunteers visit each child to capture their greatest wish, getting to the heart of what kids truly want and why. This profound insight is part of what makes Make-A-Wish unique, giving children full creative control and helping to shape their entire Wish Journey.
Back at Make-A-Wish HQ, we partner with families, volunteers and medical teams to design the ultimate wish experience - and start rallying our partners and supporters to help make it happen.
In the lead up to the wish, we take each child on a journey designed to build excitement and provide a welcome distraction from medical treatment. Anticipation can be incredibly powerful, helping to calm, distract and inspire sick kids at a time they need it most.
When the moment finally arrives, children get to experience their greatest wish come true - it's everything they've imagined and more. Pinch yourself, and don't forget to take a breath and enjoy every precious moment!
Wish impact studies show that a child's wish lives on, long after the moment. A wish gives more than just hope – with an incredible and lasting effect on the lives of sick kids, their families and wider communities.