Millie can't wait to throw snowballs!
Millie is so excited to touch snow and ski on her wish trip. She also wants to sip hot chocolate and eat marshmallows in the snow.
Life turns upside down
'Mind-blowing' diagnosis stuns family
Wish parents Erica and Kevin's 2018 didn't finish the way they had imagined.
Leading up to Christmas, their daughter Emilia – known as Millie – complained of a sore shoulder. Then came flu symptoms. But on December 29, the shocking news was delivered that would turn their lives upside down: Millie was diagnosed with lymphoblastic leukaemia.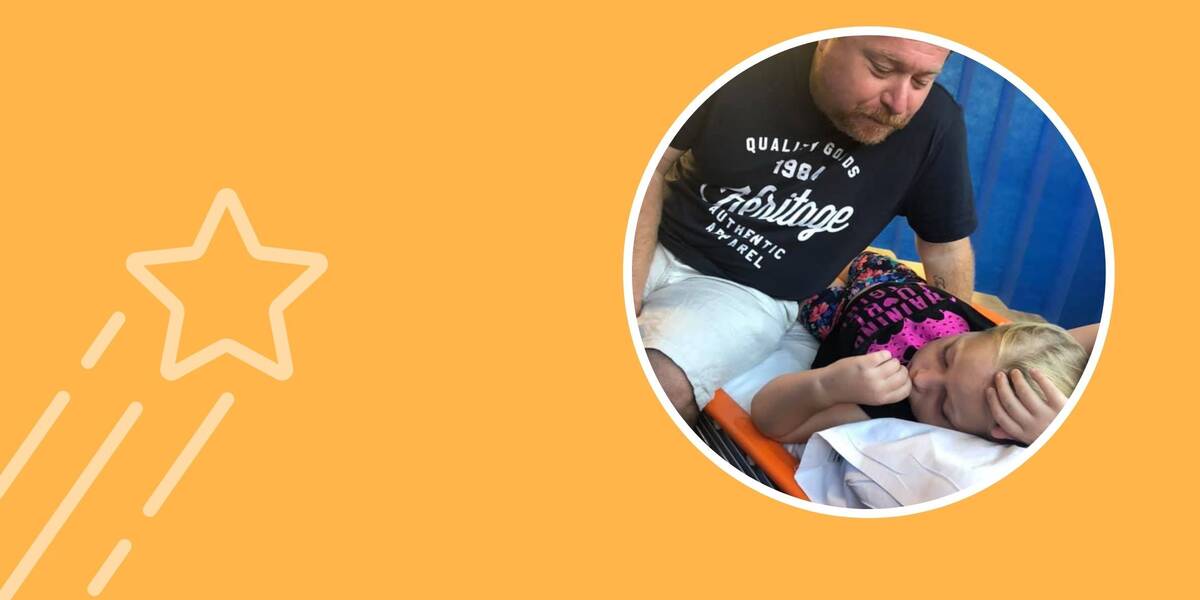 "You could see her heart beating out of her chest, and she was just in agony," Kevin said. "They found a tumour around Millie's heart, and that's why she was in so much pain.
"The tumour was putting pressure on her heart; her main arteries and her whole left lung had collapsed."
Doctors moved quickly to help the then 7-year-old Millie, starting chemotherapy almost immediately.
Kevin and Erica then had to compose themselves to tell those who needed to know what was going on with Millie.
"It was just mind blowing," Kevin said. "You have to process it yourself but communicate it to everyone else at the same time. No parent thinks their kid is going to get cancer."
Medical journey
Ups and downs for Millie
As doctors pumped chemo and steroids into Millie, the results were initially positive. The tumour had shrunk a little.
But a scan two months later found a nodule on Millie's lung, and soon after, another scan confirmed the cancer was back.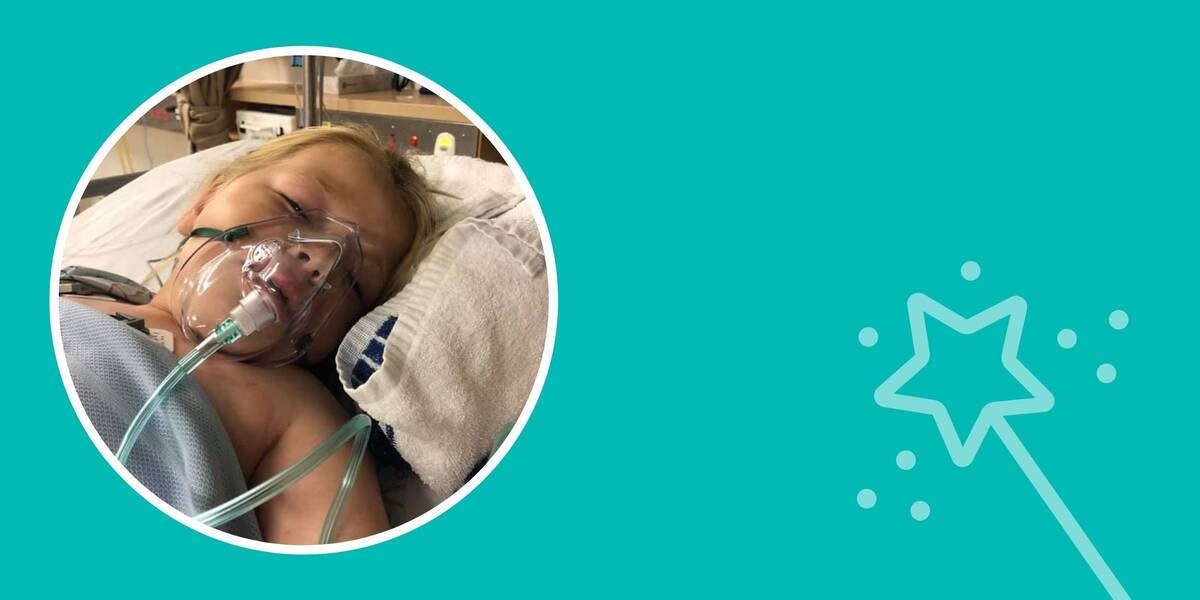 Doctors told Millie's parents her cancer had become refractory, which meant it wasn't responding to standard chemotherapy.
"So we tried a new drug and three weeks later, it had actually worked and cleared it up really well," Kevin said.
Bone marrow transplant
Olivia helps out her younger sister
The next step in Millie's medical journey was to receive a bone marrow transplant. Her sister Olivia, almost four years older than Millie, put her hand up to help.
Both girls have matching necklaces to remember the occasion. The necklaces are inscribed with the words 'Bone Marrow Donor Olivia – Emilia – 26/6/2019'. Two interlocking rings on the necklace symbolise their now forever bond.
"It's a special link they now have," Kevin said. "And we do celebrate that every bone marrow transplant anniversary when they have a little party."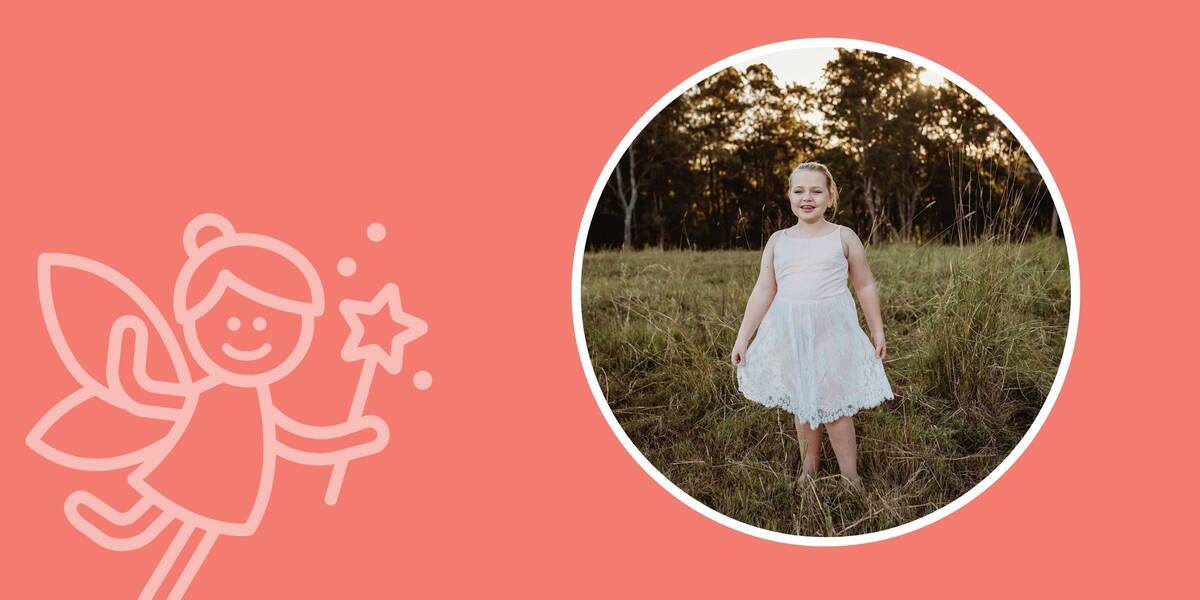 Wish anticipation
Millie can't wait to get to see snow
Millie's strength in getting through her medical journey has inspired others. Throughout her months of treatment, Millie endured lots of pain and infections.
"As an adult, I think if that happened to me, I would have fallen in a heap," Kevin said. "But there's been no complaints from Millie. No crying. She took it all in her stride."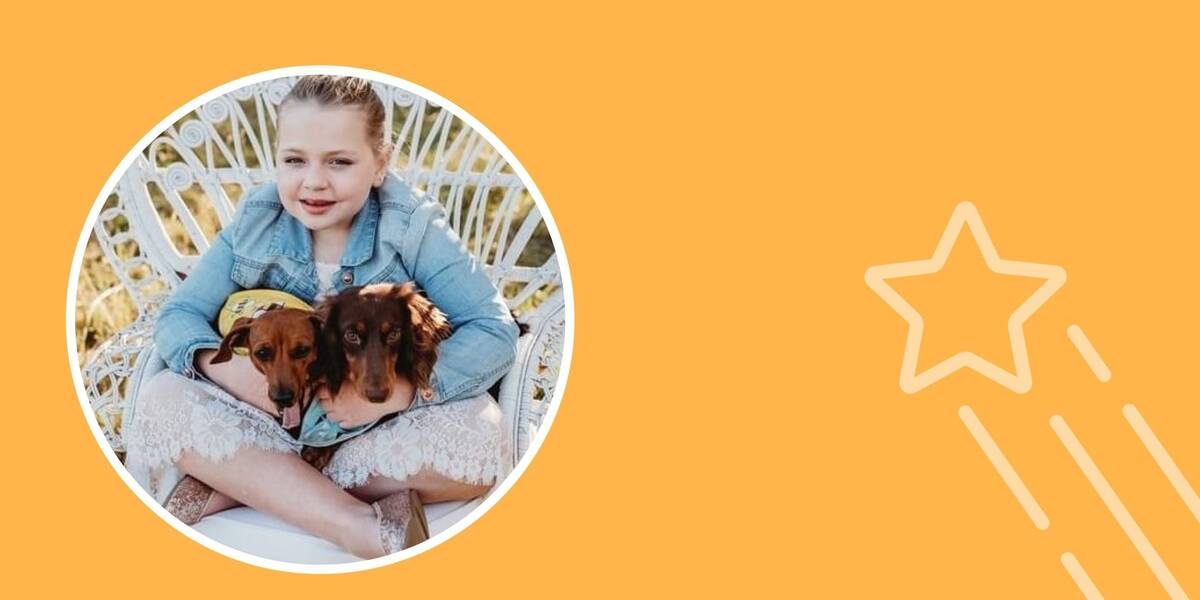 During her many days in the hospital, Millie watched documentaries, including some of people going to the snow.
Millie soon had an idea for her wish.
"She said, 'Dad, I would really like to go to the snow one day'," Kevin said.
"The big one (on the trip) is skiing, but hot chocolate and marshmallows in the snow is also a big thing.
"She's always talking about it. The other week she asked if people at the snow live in igloos."
Kevin said the wish trip, which is on hold until COVID-19 is under control in Australia, would be a nice reward not only for Millie but her two sisters.
"A couple of years of Millie's childhood was taken away, but it was also taken away from our other girls as their lives weren't the same anymore," he said.
Millie, who is now 10, said she had never been to the snow before. She said the thing she was looking forward to most involved her sisters.
"Yep my number one thing is to throw snowballs at my sisters!"
The wish is a special thing for Millie. It's all about the recognition of what she's been through.

Kevin, father of Millie

lymphoblastic leukaemia
Make wishes come true
Please give what you can - every dollar counts.
The Wish Journey
How a wish comes to life
Make-A-Wish volunteers visit each child to capture their greatest wish, getting to the heart of what kids truly want and why. This profound insight is part of what makes Make-A-Wish unique, giving children full creative control and helping to shape their entire Wish Journey.
Back at Make-A-Wish HQ, we partner with families, volunteers and medical teams to design the ultimate wish experience - and start rallying our partners and supporters to help make it happen.
In the lead up to the wish, we take each child on a journey designed to build excitement and provide a welcome distraction from medical treatment. Anticipation can be incredibly powerful, helping to calm, distract and inspire sick kids at a time they need it most.
When the moment finally arrives, children get to experience their greatest wish come true - it's everything they've imagined and more. Pinch yourself, and don't forget to take a breath and enjoy every precious moment!
Wish impact studies show that a child's wish lives on, long after the moment. A wish gives more than just hope – with an incredible and lasting effect on the lives of sick kids, their families and wider communities.