Maple's Barbies now have a house!
Barbie-loving Maple wanted a Dreamhouse to help her dolls survive Melbourne's chilly winter and her wish came true.
Background
Meet Maple
When 4-year-old Maple has to go to the hospital for chemotherapy and radiation treatment, it's an iconic 30cm blonde doll that helps take her mind off the pain she experiences.
Maple's saviour is Barbie. If she's not holding a Barbie doll, she's nearly always thinking about one.
Maple was diagnosed with acute lymphoblastic leukaemia shortly before she turned 3.
She has had chemotherapy at The Royal Children's Hospital and radiation at the Peter MacCallum Cancer Centre, both in Melbourne.
Her treatment is ongoing, and operations are part and parcel of her life.
Maple's father Hai said despite her treatment, Maple was "good right now".
"The only problem is she's not eating," he said.
"Doctors have said it's a bit unusual."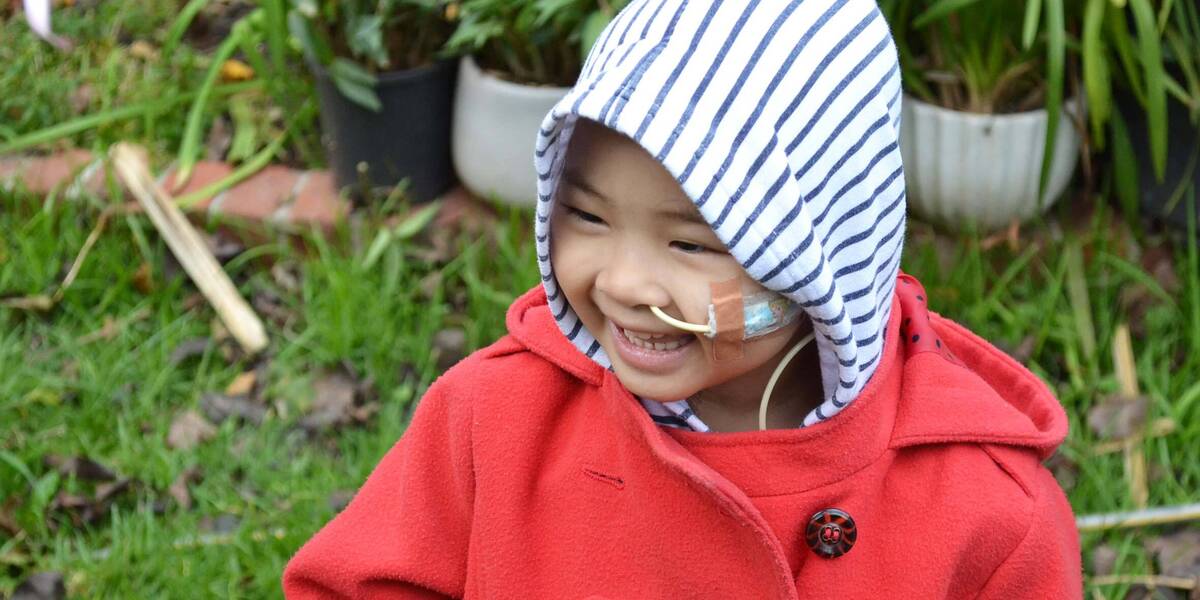 Barbie vision
Dreamhouse the objective
Maple's mum Anh first heard about Make-A-Wish from another parent during a hospital visit.
Head of Wishes Keira, said when wish volunteers first visited Maple, she knew straight away what she wanted: a Barbie Dreamhouse.
"Maple loves all things Barbie related, she loves playing with them, dressing them up, taking them everywhere and she could imagine nothing better than having her own Dreamhouse for them to live in," Keira said.
"She wanted her Barbies to have everything: the pool, the elevator, the camper and this massive mansion."
Keira said like many wishes, Maple's was delayed because of COVID-19.
"When restrictions started to lift, this wish was one of the first non-urgent wishes we knew we could safely deliver and make special for Maple," she said.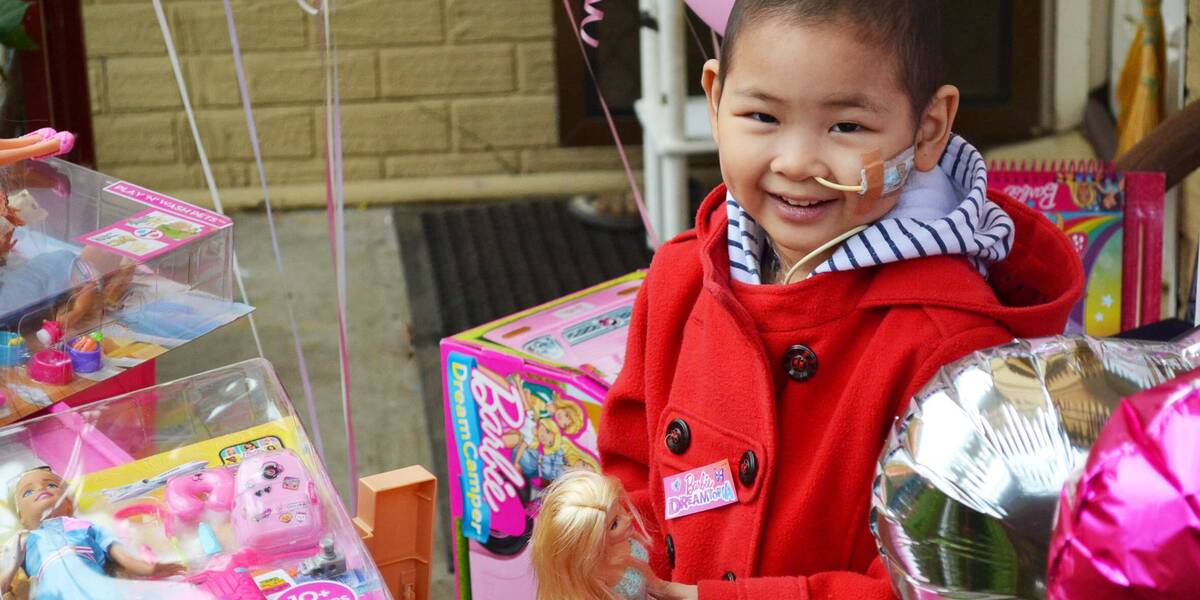 The Wish
Expectations met
The night before the wish day, Make-A-Wish volunteers – who happen to be friends with Barbie – sent Maple video messages to build her excitement.
One of the volunteers from Make-A-Wish's Western Melbourne branch, Nicole Schembri, also made some custom Barbie clothes and a tote bag spelling out Maple in the Barbie-style font.
Balloons with big foil letters spelling out Maple and custom Barbie cupcakes were also part of Maple's big day.
Big-smiling Maple enjoyed every minute of her wish day.
"She was so happy!" Sally said.
"She knew she was getting the Dreamhouse, but it didn't make it any less special."
Dad Hai said he hadn't seen Maple so happy.
"No, not like this, not the same excitement," he said.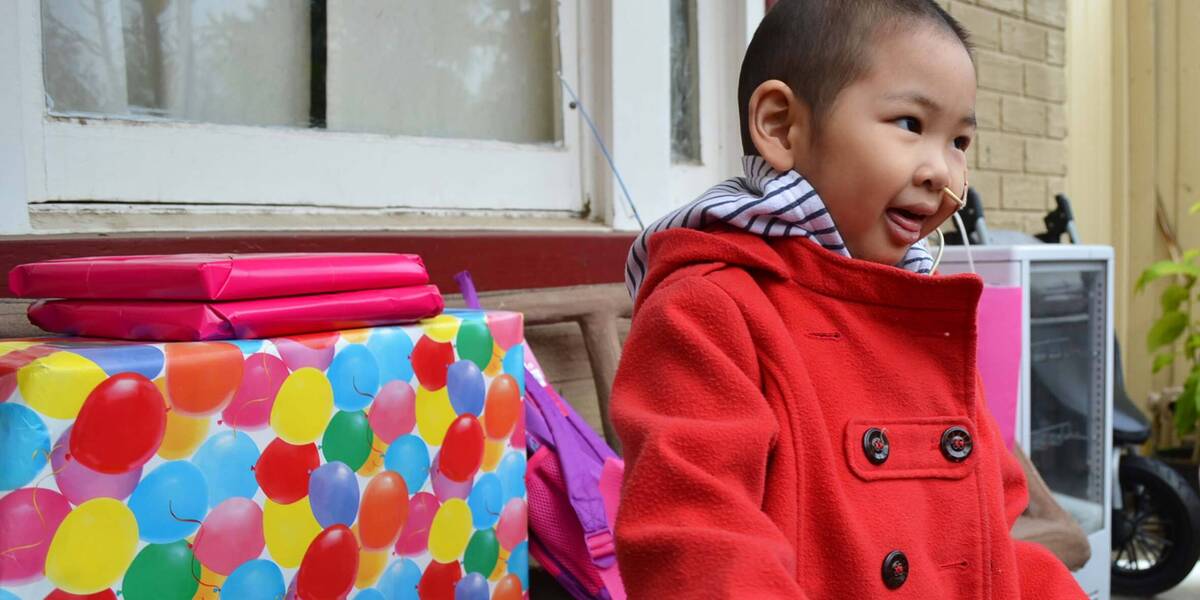 Make a life-changing difference
There are so many ways you can help seriously ill kids like Maple experience a wish.
Hope
Wish helps Maple through treatment
Mum Anh said she expected Maple to wear a little Barbie jumper – one of her presents on wish day – to hospital.
Anh said Maple would probably also tell nurses about her new Barbie Dreamhouse.
Keira said Maple's wish had played a crucial part in her medical journey.
"A wish can be a lot of things, and for Maple, you could see her creating her own world of Barbie make-believe magic," she said.
"It's been a beautiful and welcome escape from what she has to deal with every day."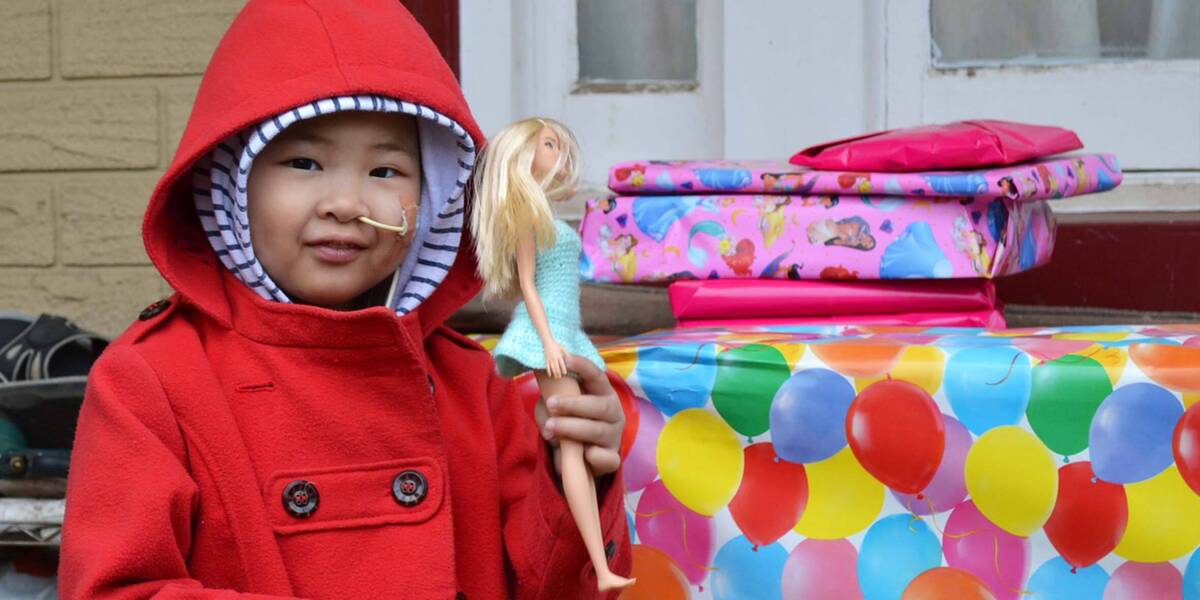 A wish can be a lot of things, and for Maple, you could see her creating her own world of Barbie make-believe magic

Sally

Make-A-Wish Engagement Executive
You can make the impossible possible
Despite being one of Australia's top 20 most trusted charities, we don't receive government funding. Please give what you can - every dollar counts.
The Wish Journey
How a wish comes to life
Make-A-Wish volunteers visit each child to capture their greatest wish, getting to the heart of what kids truly want and why. This profound insight is part of what makes Make-A-Wish unique, giving children full creative control and helping to shape their entire Wish Journey.
Back at Make-A-Wish HQ, we partner with families, volunteers and medical teams to design the ultimate wish experience - and start rallying our partners and supporters to help make it happen.
In the lead up to the wish, we take each child on a journey designed to build excitement and provide a welcome distraction from medical treatment. Anticipation can be incredibly powerful, helping to calm, distract and inspire sick kids at a time they need it most.
When the moment finally arrives, children get to experience their greatest wish come true - it's everything they've imagined and more. Pinch yourself, and don't forget to take a breath and enjoy every precious moment!
Wish impact studies show that a child's wish lives on, long after the moment. A wish gives more than just hope – with an incredible and lasting effect on the lives of sick kids, their families and wider communities.