Slam dunk for gamer Lucas
Lucas rarely thinks about his muscular dystrophy when he's winning games of NBA 2K against competitors across the world. The teenager has been given a boost by being allowed to use the Make-A-Wish logo in the popular game.
Online star
Logo gives Lucas a boost
Teenager Lucas has just achieved the online equivalent of a windmill slam dunk in heavy traffic.
Lucas, 13, has Ullrich congenital muscular dystrophy. Two years he had his wish to be rich for a day and live in luxury, heading to a Sydney penthouse with his family and going for a ride in a Lamborghini.
But last week the NBA 2K video game fanatic shared his story with the game's influencer marketing guru Ronnie 2K as the new Make-A-Wish logos were given to current and former wish kids from across the world.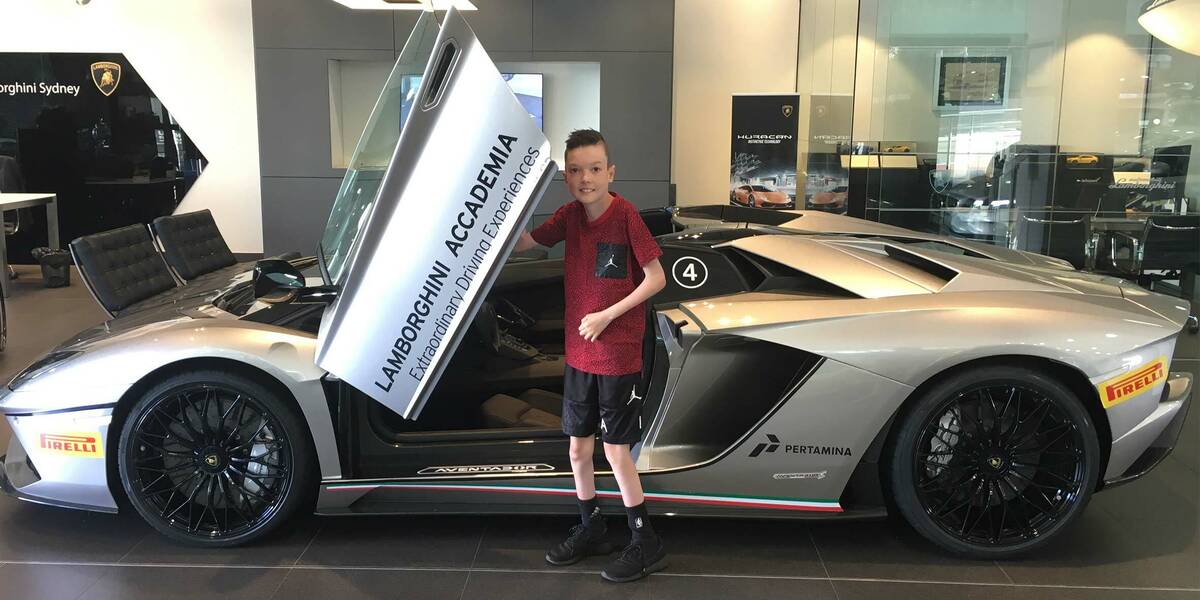 The honour left Lucas as high as Michael Jordan in full flight. And it came at a good time, with Lucas still undergoing intensive physiotherapy for two consecutive broken legs.
"The news about the Make-A-Wish logo has given me a boost. It's really going to help me get noticed," he said.
Lucas is a serious NBA 2K player. His winning percentage is 89, and last year he won two tournaments.
The Tasmanian native is so good people pay to watch him play on Twitch.
Lucas is so dedicated to NBA 2K he plans to upgrade his Xbox to the new Xbox Series X when it becomes available in November.
Medical journey
Gaming becomes a passion
Lucas first saw the Make-A-Wish logo on Twitter attached to another gamer, and soon the wheels were in motion with Make-A-Wish Australia and Make-A-Wish Greater Bay Area, making a submission to 2K.
His mum Kylie said since Lucas first broke his leg at school two years ago, his interest in gaming had increased.
"His particular muscular dystrophy which he was born with means he doesn't have the glue as such to bind his muscles together and keep them strong," Kylie said.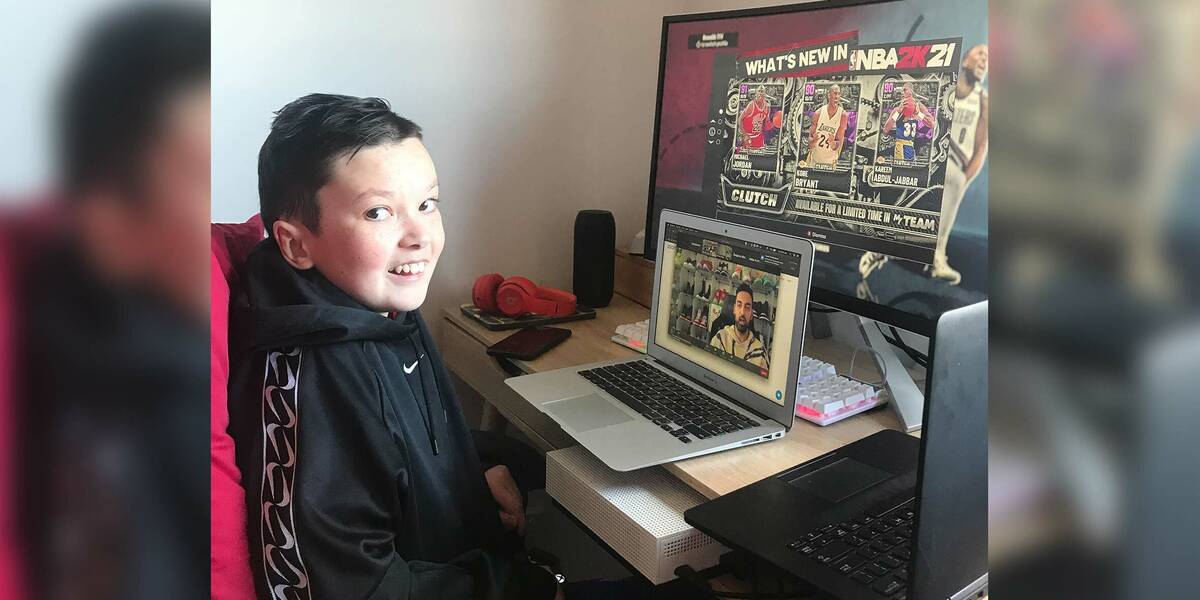 "Up till two years ago, it didn't stop him doing anything. He found his own way of doing things. He would tire obviously. He would use so much more energy to get his muscles working.
"But he was training twice a week and playing competitive table tennis. But now, gaming is his passion.
"He is pretty good at it, and he has been telling me for some time. Over the years he has spent many, many months in hospital so he has watched a lot of YouTube and that's sparked his interest in gaming. And he loves NBA, so combine the two, and here we are."
Lucas, who says his NBA 2K player is equally strong in offense and defense, plays during the weekdays after school and on weekends.
When NBA 2K21 was released recently, his mum gave him a day off school to play.
"It wasn't a big ask, he has been through so much, and he gets such enjoyment from it," Kylie said.
"Just being able to play it before everyone else, I was happy to let that one fly!"
The news about the Make-A-Wish logo has given me a boost. It's really going to help me get noticed

Lucas, 13, muscular dystrophy
Make wishes come true
Please give what you can - every dollar counts.
The Wish Journey
How a wish comes to life
Make-A-Wish volunteers visit each child to capture their greatest wish, getting to the heart of what kids truly want and why. This profound insight is part of what makes Make-A-Wish unique, giving children full creative control and helping to shape their entire Wish Journey.
Back at Make-A-Wish HQ, we partner with families, volunteers and medical teams to design the ultimate wish experience - and start rallying our partners and supporters to help make it happen.
In the lead up to the wish, we take each child on a journey designed to build excitement and provide a welcome distraction from medical treatment. Anticipation can be incredibly powerful, helping to calm, distract and inspire sick kids at a time they need it most.
When the moment finally arrives, children get to experience their greatest wish come true - it's everything they've imagined and more. Pinch yourself, and don't forget to take a breath and enjoy every precious moment!
Wish impact studies show that a child's wish lives on, long after the moment. A wish gives more than just hope – with an incredible and lasting effect on the lives of sick kids, their families and wider communities.