Levi passes the test with the pros
Not every teenager gets to train with Melbourne's most successful basketball club. Thanks to partner Hungry Jack's, here's how we brought Levi and Melbourne United together.
Background
Alarm bells ring
Teenager Levi was hard to stop on the basketball court. His quick feet and deadly shot made him a handful for opponents. The only thing that could stop him was a brain tumour.
Levi was 16 when he started getting splitting headaches. He also got pins and needles up and down one side of his body. Then his vision began to deteriorate.
"Every time I tried standing up I would get sharp pains in the back of my head," Levi said.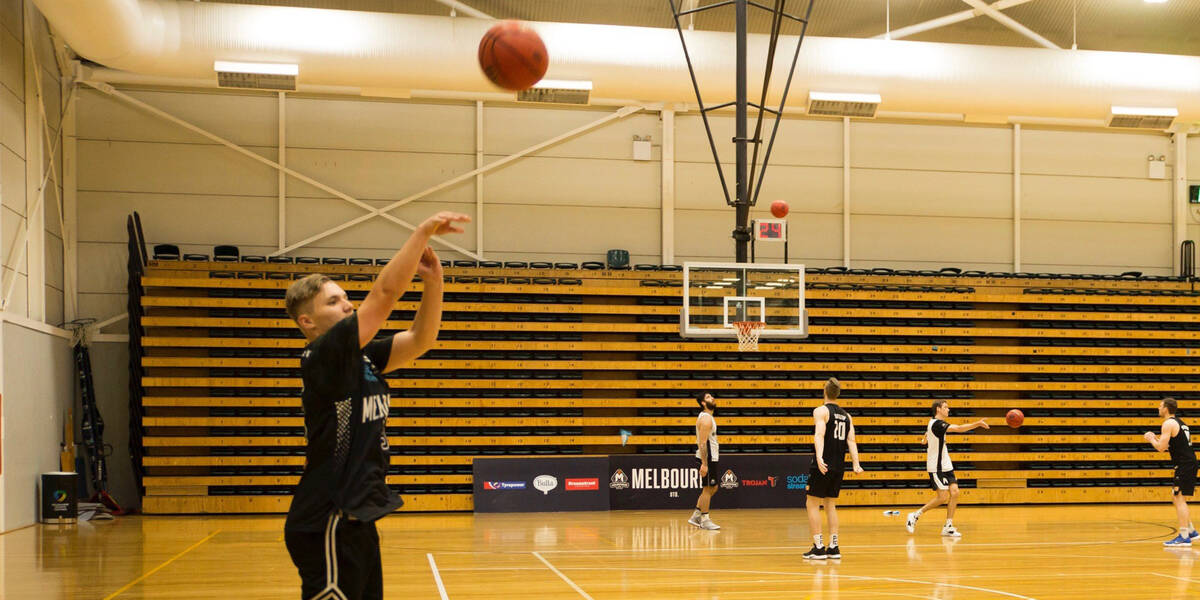 Levi's parents Daniel and Marianne had seen enough, and an ambulance took Daniel to the Monash Children's Hospital in Melbourne. Doctors quickly diagnosed the brain tumour.
"He was operated on straight away," Daniel said.
"It was a pretty scary experience, not knowing what the outcome is going to be."
Surgery
Good and bad news for Levi
Levi recalls waking up from the operation and receiving both good and bad news.
The good news was that surgeons had removed 70pc of the tumour. The bad news was that 30pc of it was still there.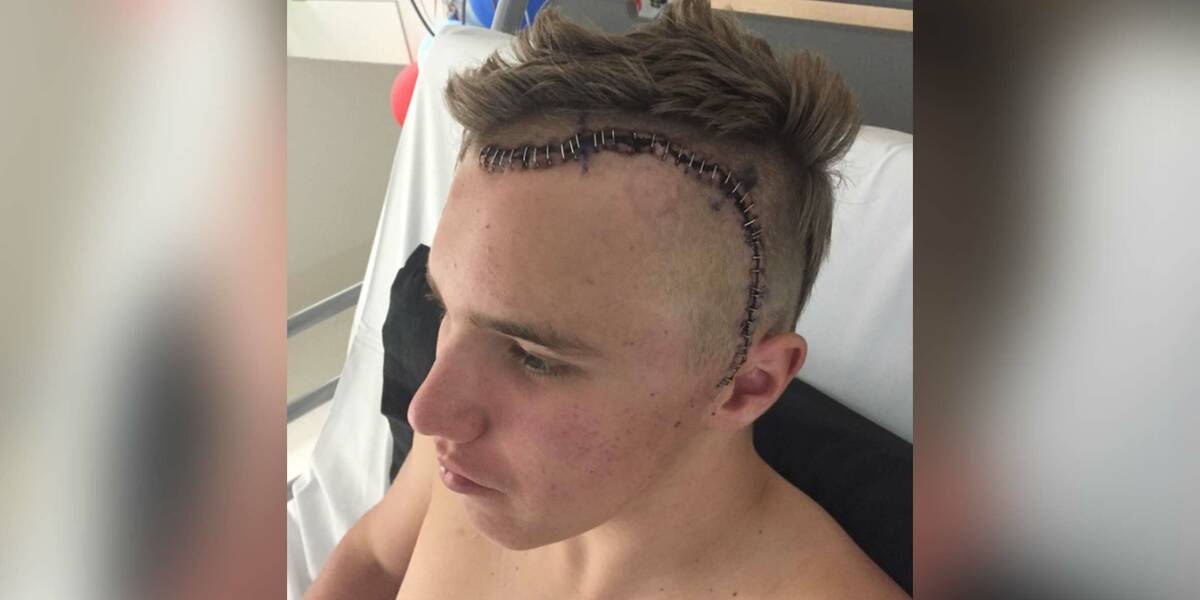 "It was too dangerous to remove the remaining 30pc," dad Daniel said.
"They said it is too close and attached to, his optic nerve. It was decided it was safer just to leave it."
Comeback
Levi returns to playing sport
There was further bad news for Levi and his family to digest following the operation. He would be able to return to the basketball court and the footy field for his respective teams, but the tumour had impacted his eyesight.
"The problem was with the right side of both my eyes," Levi said.
"From the midline of my vision, I can't see the right side of people's faces.
"I can't see the right side of the TV."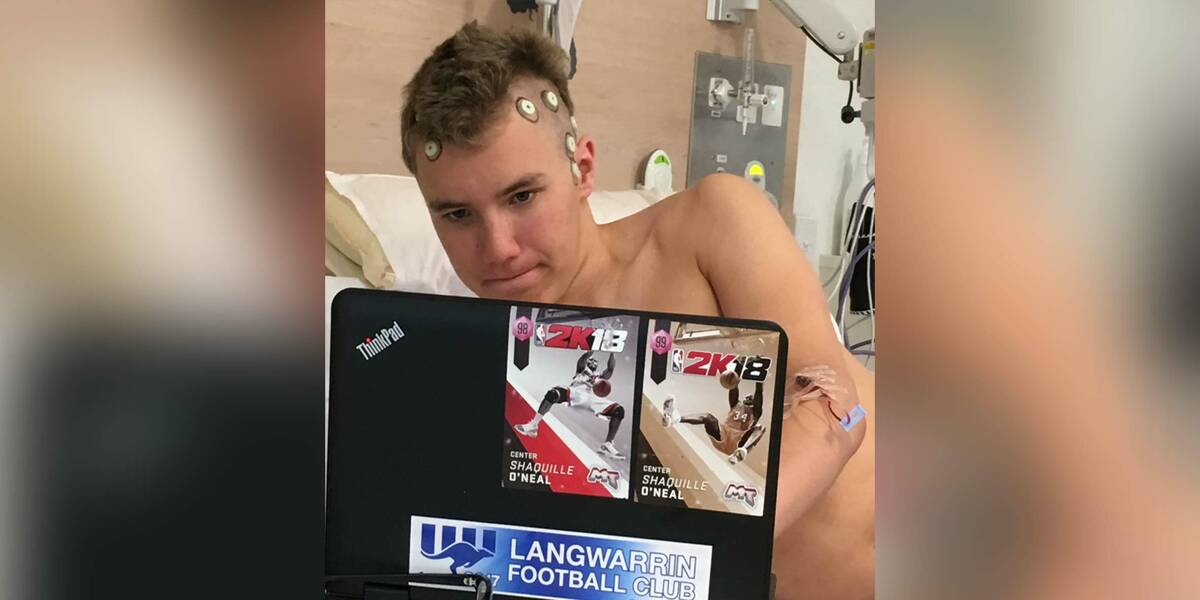 It means when he's playing basketball and football, Levi can't see everything unfolding around him. On the footy field, he's had to wear some bumps from opponents he hasn't seen coming.
"My skill hasn't dropped, but sometimes I can't see opponents in basketball coming to make a steal or losing them in my vision when I'm chasing them in defence," Levi said.
"It's got harder but skill-wise I have been able to maintain it."
Resuming his sport has been an important step in Levi's recovery.
"If I wasn't playing sport, I would sit at home, and I would overthink my condition and what might happen," he said.
"Sport has always been a gateway, the opportunity to be a normal kid."
Wish planning
Hungry Jack's with the assist
For a teenager obsessed with working on his jump shot, dribbling and driving to the basket, it was little surprise Levi's wish involved basketball.
Levi's wish was to meet and train with his favourite basketball team, Melbourne United.
National Basketball League partner Hungry Jack's worked hard in the background to help Make-A-Wish make the wish happen.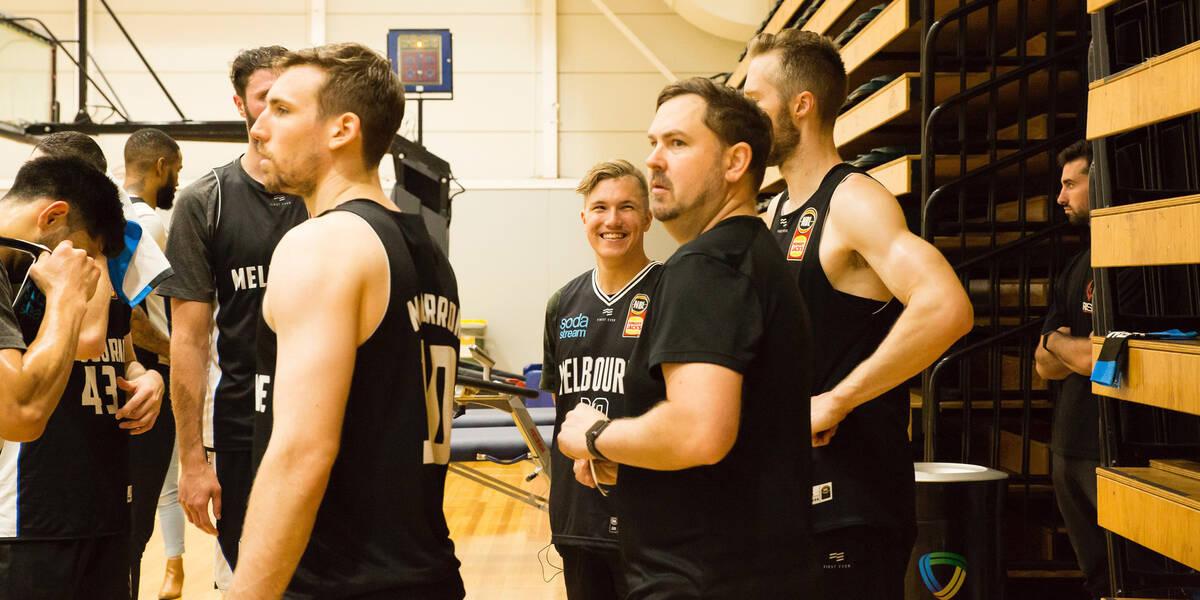 On the wish day, the United players immediately made Levi feel welcome.
"As soon as I walked in the door there were handshakes, they made me part of the team and even let me join in on the '3-2-1 United chant' (to start games)," Levi said.
"I was there to be part of the team."
Wish day
Mixing it with Melbourne's best
Levi found the training to be at a higher pace than he had encountered before. But he wasn't overawed; he beat United champ Chris Goulding in a shootout.
Chris was always close at hand during the day. Levi said, "he was always keeping me involved and there to give me help with any of the plays there were running".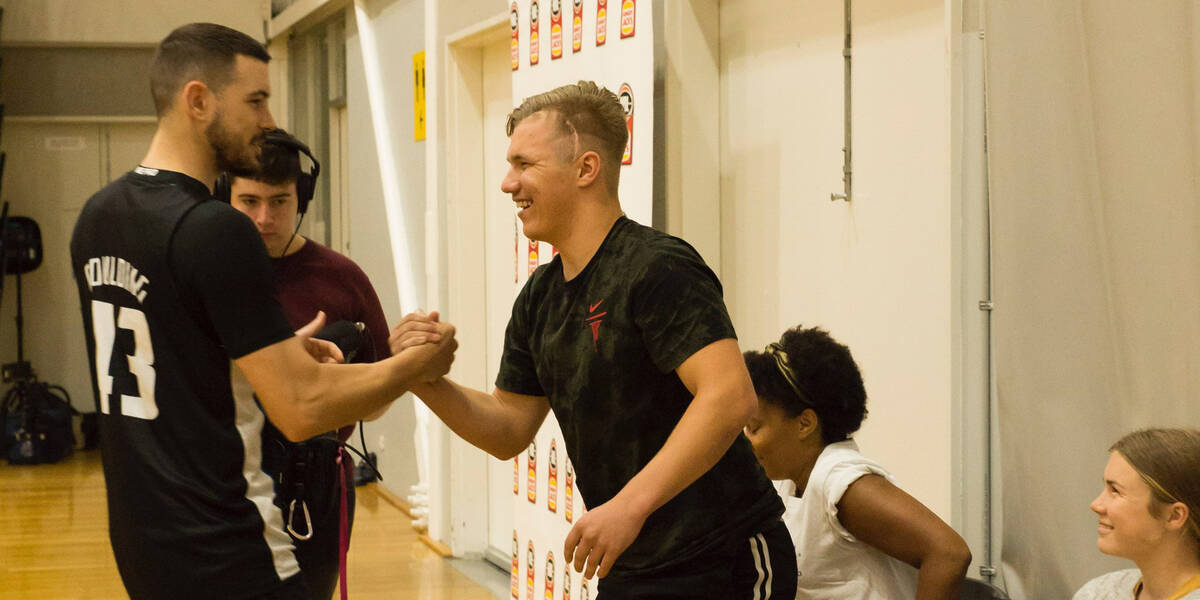 "The wish made me forget everything else going on in my life," Levi said. "I was just in the moment and loving every minute of it.
"I was in awe of all the people I have idolised all my life … Chris Goulding, Dave Barlow and all the others."
Levi said Make-A-Wish accommodated all of his requests for the day.
"For the rest of my life I will always have that experience in the back of my mind," he said.
Daniel said he was overjoyed to see his son's wish come true.
"It's something that you can never give to your child but Make-A-Wish being able to put that on and get it organised and Melbourne United to come to the party and do what they did, was very good," he said.
Hoop dreams
Making his own way
In 2021, Levi's health is stable. While some of the tumour remains, it is not growing, and doctors are happy for it to stay there.
Despite his impaired vision, Levi is still playing basketball at a high level. He's just been selected for an under-21 representative team.
One of the difficulties the now 19-year-old can't overcome is not being able to drive a vehicle. While his mates have their licences, Levi's condition means he won't be able to ever get behind the wheel.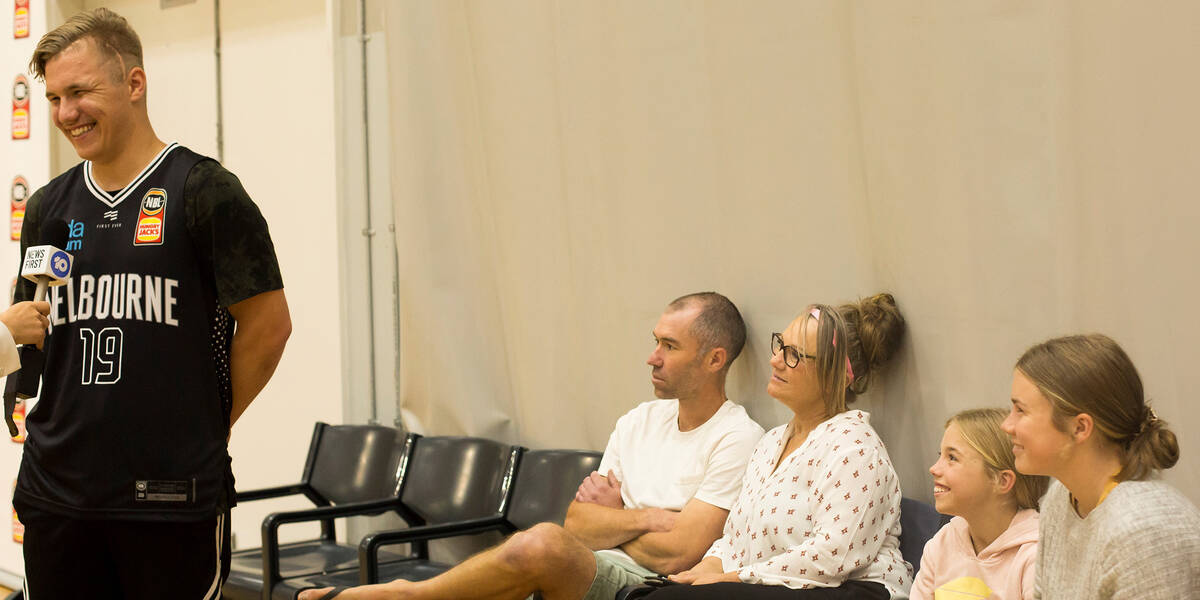 "Not being able to have that independence of having a licence is hard," dad Daniel, pictured above, said.
"Having to rely on mum and dad to transport him is going to affect where he can work. It's going to have a very big impact on his life."
But as always, Levi refuses to focus on what he can't do.
Daniel said his son rarely complains.
"It amazes us as parents, it would be easy for Levi to go into a negative headspace, but he's incredibly positive," Daniel said.
Resilience
Levi keeps smiling
Levi said his positive mindset could be traced back to his time in hospital.
"In the hospital, I had seen a lot of people that were a lot worse off than me," he said.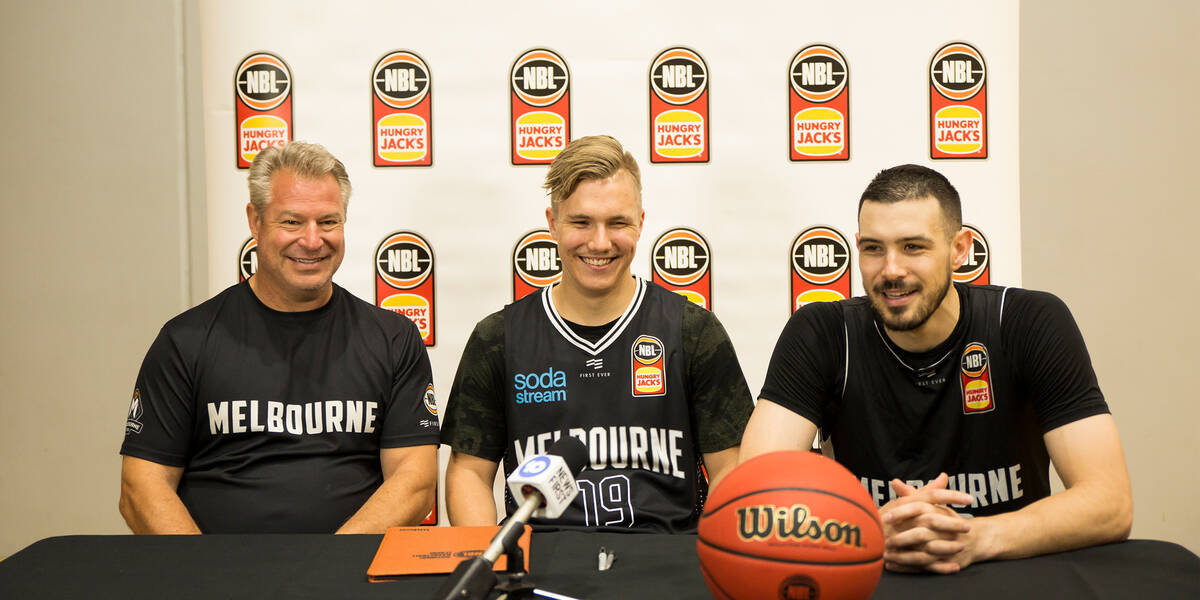 "People who can't even walk, who can't talk, or who have cancer. There's a lot of people who have a lot less than I do.
"Even though I do have these disabilities that are affecting my life, I can still do most things I want to.
"Sure I might get hit a bit in footy or I might not be able to see the play in basketball, but I still can play those sports, I can still do the things I like to do. I just focus on that, rather than stuff I can't do."
Watching your child do something they wouldn't be able to do otherwise, is something that will stay with them forever

Daniel

dad of Levi, 19, brain tumour
The Wish Journey
How a wish comes to life
Make-A-Wish volunteers visit each child to capture their greatest wish, getting to the heart of what kids truly want and why. This profound insight is part of what makes Make-A-Wish unique, giving children full creative control and helping to shape their entire Wish Journey.
Back at Make-A-Wish HQ, we partner with families, volunteers and medical teams to design the ultimate wish experience - and start rallying our partners and supporters to help make it happen.
In the lead up to the wish, we take each child on a journey designed to build excitement and provide a welcome distraction from medical treatment. Anticipation can be incredibly powerful, helping to calm, distract and inspire sick kids at a time they need it most.
When the moment finally arrives, children get to experience their greatest wish come true - it's everything they've imagined and more. Pinch yourself, and don't forget to take a breath and enjoy every precious moment!
Wish impact studies show that a child's wish lives on, long after the moment. A wish gives more than just hope – with an incredible and lasting effect on the lives of sick kids, their families and wider communities.