Big-hearted Lester the wishmaker
Former baker Lester Rogers has seen something special rise in Bundaberg: the town's Make-A-Wish Branch. The softly-spoken gentleman has helped some 180 Queensland kids achieve life-changing wishes.
Background
Insurance career leads to wishes
Lester Rogers is Bundaberg's very own 'Wish Man'.
He was there in 1988 when the Make-A-Wish Bundaberg Branch was formed, and today, at age 76, he's still going strong.
Lester has lived in Bundaberg since he was a young boy. He met a local girl, Geneve, one night at the town's observatory. "I had stars in my eyes," he quipped. They later married and had four children.
A baker for most of his life, Lester was in the insurance industry when he first heard about Make-A-Wish.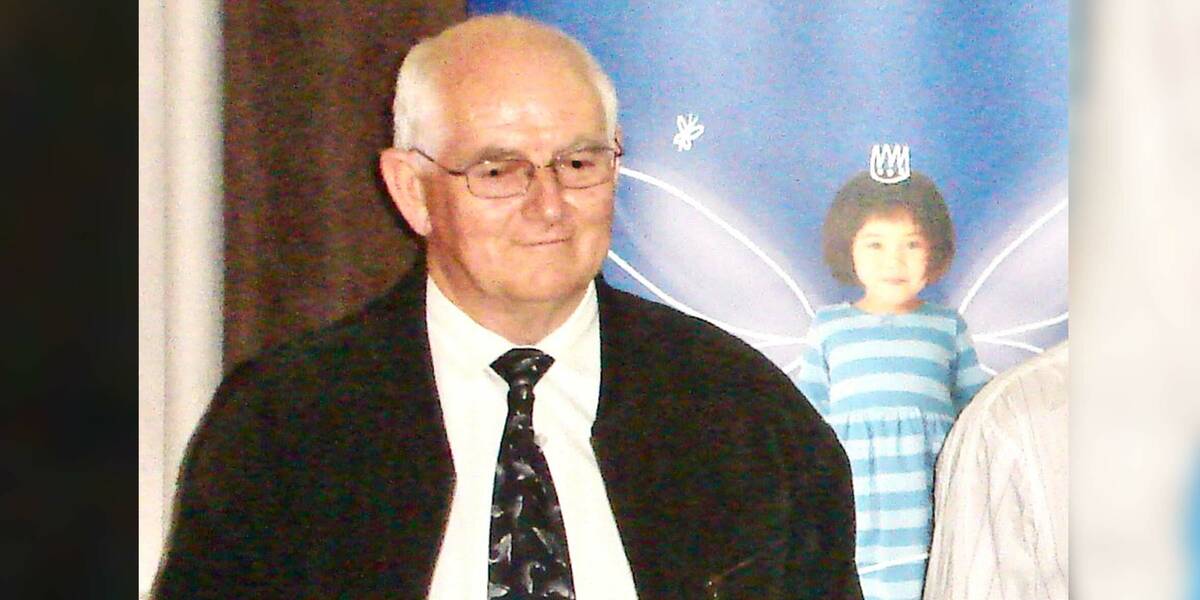 He was at an insurance conference and listened intently to one of the guest speakers talk about the charity, which "made all of us get our tissues and hankies out".
Lester began speaking about Make-A-Wish in the corridors of the insurance company until the day someone from Make-A-Wish headquarters arrived to set up the town's branch.
"She said 'who would like to be president, just take a step forward'," Lester remembered.
"I didn't hear what she said, and all the other guys took a step back and here I am standing in the front.
"And she said 'oh Lester that's great, you'll make a great president'. I became the president for about the first three years."
Lester's journey
First wish has lasting effect
Since then, Lester has performed almost every role within the Bundaberg Branch. He's also held positions at the Queensland state level and represented volunteers on the Make-A-Wish Australia Board.
He estimates he's had some involvement in about 180 local wishes, saying the branch's very first wish was "probably the hardest but the one I got the most joy out of".
For Bundaberg's first wish, Make-A-Wish volunteers and supporters sent a young girl with cystic fibrosis to New Zealand so she could realise her wish of touching snow.
"I still remember (the wish child) Kimberley's wish reveal," Lester said. "We had a movie fundraiser for 'Indiana Jones and The Last Crusade', and invited her family to come along. We asked them to come on stage and draw the raffle. We told the audience, this was our first-ever Bundaberg wish child.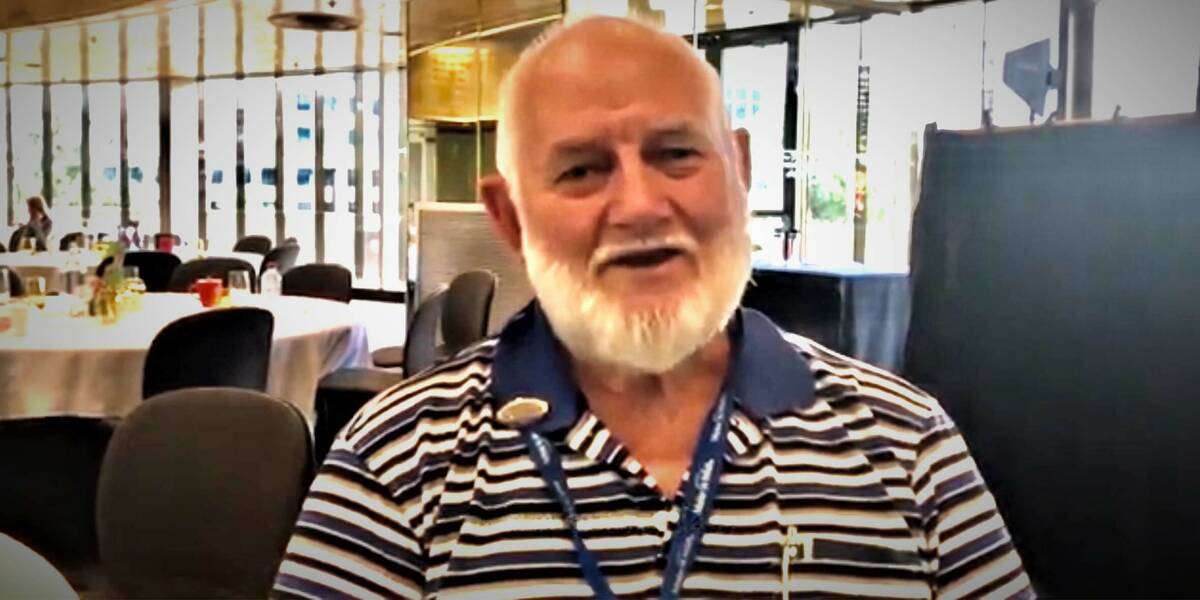 "We then told Kimberley to turn around and look at the screen, which read 'Kimberley your wish has been granted and you will see and touch real snow'. There were 400 people in the theatre; it was fantastic."
Kimberley was also a keen Highland dancer so, to enhance the wish, the branch bought her a new Highland dancing outfit.
Make-A-Wish volunteers presented her with her outfit at her dancing school after her return from New Zealand.
"We went and saw her mother again not so long after that," Lester said. "She told us 'I don't know whether Kimberley liked the snow or her Highland dancing outfit better, because she hasn't put it away, it's hanging outside the wardrobe'."
Fast forward to about four years ago, Lester ran into someone who knew Kimberley. He passed his number on and, soon after, Kimberley phoned him. Lester discovered she had married and had two children.
"Kimberley is still alive today, thanks to medical science and all the help she has had from the medical profession," Lester said. "But I think having her wish granted also helped her get a new lease on life and the desire to live longer than expected. She's beaten the odds."
Bundaberg identity
Lester not slowing down
Not much can deter Lester from continuing to volunteer for Make-A-Wish. He's had blood pressure problems and two minor strokes, but he has no plans to stop playing his part.
He goes all over town doing what he does best: getting the Make-A-Wish name and story out there. Whether it's via Neighbourhood Watch, the Country Women's Association, the local caravan park (which, incidentally, has raised over $80,000), a trivia night or a local school which does a yearly 'Mad Hair Day' fundraiser, Lester is seen in every corner of Bundaberg.
"This my way of saying thanks for having the opportunity to bring up four healthy children," Lester said.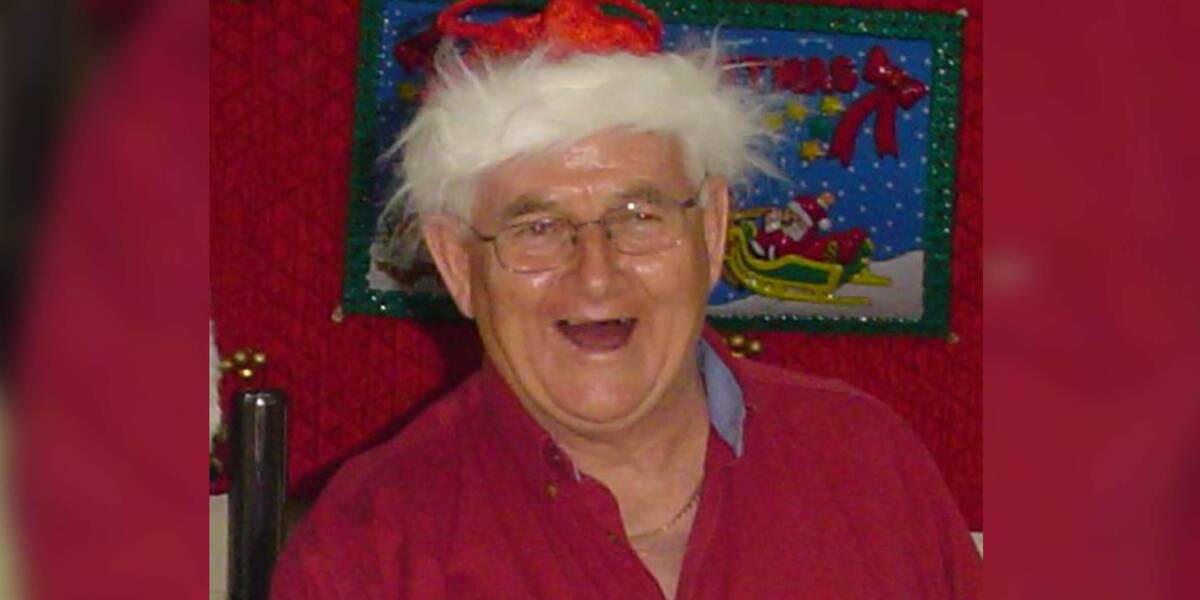 "I want to try and help other people who aren't as fortunate. I hope Make-A-Wish keeps on keeping on and grants as many wishes as possible to kids with life-threatening illnesses. It helps keep me going, too. It gives me something to get my teeth into. I want to help until I can't help."
Long-term Bundaberg volunteer Julie-ann Patterson said Lester was one of the branch's pioneers, along with her husband Colin and Athol Paradine.
She described Lester as a "softly-spoken, nice guy".
"He's given his all for Make-A-Wish," Julie-ann said. "He continues to contribute wherever he can. It's never about him; it's just about the kids. His heart is definitely in the right place."
Kimberley is still alive today, thanks to medical science ... but I think having her wish granted also helped her get a new lease on life and the desire to live longer than expected.

Lester Rogers, Bundaberg Make-A-Wish volunteer
The Wish Journey
How a wish comes to life
Make-A-Wish volunteers visit each child to capture their greatest wish, getting to the heart of what kids truly want and why. This profound insight is part of what makes Make-A-Wish unique, giving children full creative control and helping to shape their entire Wish Journey.
Back at Make-A-Wish HQ, we partner with families, volunteers and medical teams to design the ultimate wish experience - and start rallying our partners and supporters to help make it happen.
In the lead up to the wish, we take each child on a journey designed to build excitement and provide a welcome distraction from medical treatment. Anticipation can be incredibly powerful, helping to calm, distract and inspire sick kids at a time they need it most.
When the moment finally arrives, children get to experience their greatest wish come true - it's everything they've imagined and more. Pinch yourself, and don't forget to take a breath and enjoy every precious moment!
Wish impact studies show that a child's wish lives on, long after the moment. A wish gives more than just hope – with an incredible and lasting effect on the lives of sick kids, their families and wider communities.