Lauren's wishing to be a ballet dancer
Budding professional ballet dancer Lauren's life turned upside down late in 2016. Read her story and find out how a video session with one of Australia's elite ballerinas is keeping Lauren focused on her wish.
Background
Meet Lauren
Ballet dancer Lauren is accustomed to twists and turns, but late 2016 presented the biggest challenge of her life.

Christmas Day was full of presents and fun, but a day later, on Boxing Day, Lauren and her family were shocked and overwhelmed by her acute lymphoblastic leukaemia diagnosis.

Mum Angela said the first sign anything was amiss was the day before Christmas Day when Lauren lost a tooth and bleeding in her mouth wouldn't stop.

By the time on Boxing Day they had pulled up in Angela's car outside a medical centre, Angela noticed Lauren had a bruise on her neck and a rash on her arm.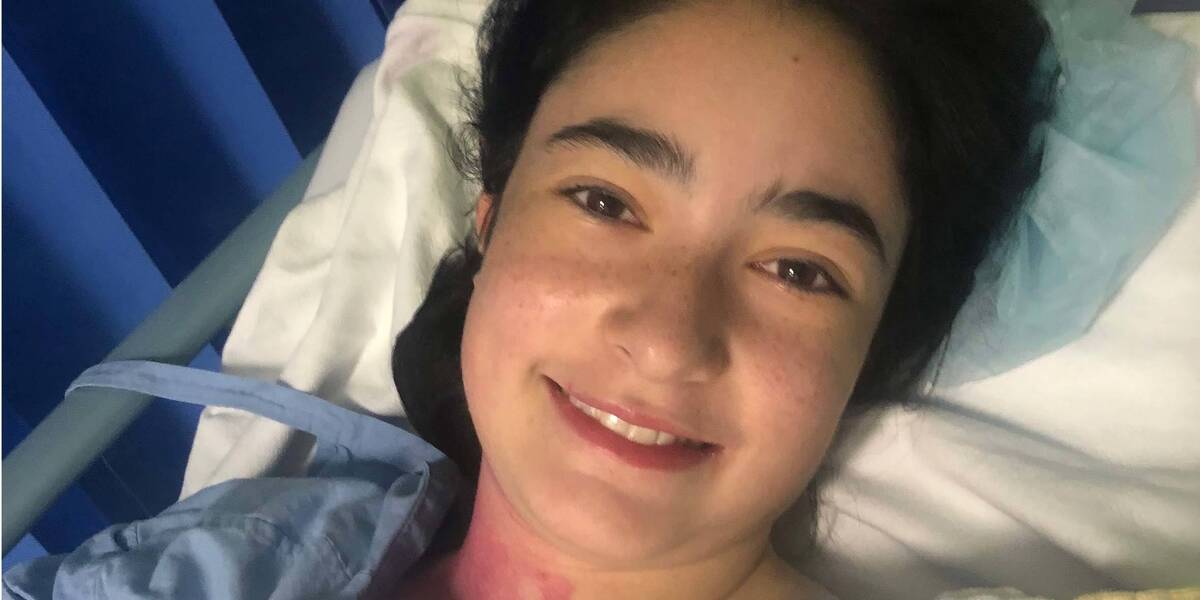 "Luckily the doctor took one look at her and said 'you need to go to the children's hospital for an emergency blood test'," Angela said.

The five-hour wait at the hospital ended when a nurse urged Angela to "come with me for a cup of tea".
"I thought 'she's not taking me to get a cup of tea, she's going to tell me something horrible' and I remember feeling really sick. So she told me it was leukaemia and I said I need to go back to tell Lauren," Angela said.
Treatment
Brave and positive
Lauren underwent 10 months of intensive chemotherapy before starting maintenance chemotherapy, which ended in April this year.
Angela said Lauren bravely endured the treatments, aided by a book she had read in school the same year she got diagnosed.
"Lauren had read the book 'Sadako and the Thousand Paper Cranes', about a girl with leukaemia from radiation caused by the atomic bombing of Hiroshima and she made paper cranes so she would be granted a wish," Angela said.
"So when she was diagnosed, she knew all about leukaemia.
"She said to me that in hospital 'as soon as I saw his badge and it said oncology I knew I had cancer'.
"She was onto it straight away. But she was really brave and positive."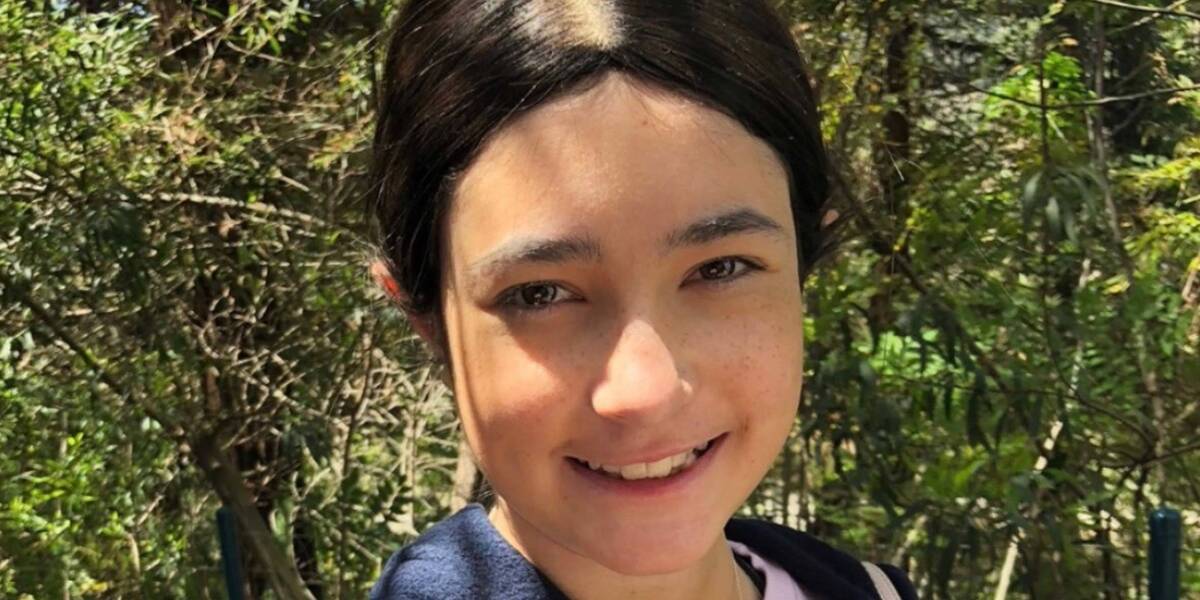 Lauren, who is now 15, said not being able to go to school and socialise with friends was the hardest thing about her treatment and recovery.
"It was also hard that I knew when I was going into the hospital, I was going to be spending the day vomiting and the next few days feeling really unwell," she said.
"I kept positive by trying to keep doing my school work as much as I could."
The Wish
Ballet dancer
Lauren's first introduction to ballet as a 4 year old didn't go so well. She cried and just wanted to be with her mum.
But when she returned to ballet as a 7 year old, it felt right, and Lauren has been twirling and sashaying at ballet studios ever since.
Her wish is to spend days with the Australian Ballet Company, rehearsing with them and learning all the secrets of being a professional ballet dancer.
Lauren was all set to live out her wish earlier this year until COVID-19 restrictions, meaning a last-minute postponement.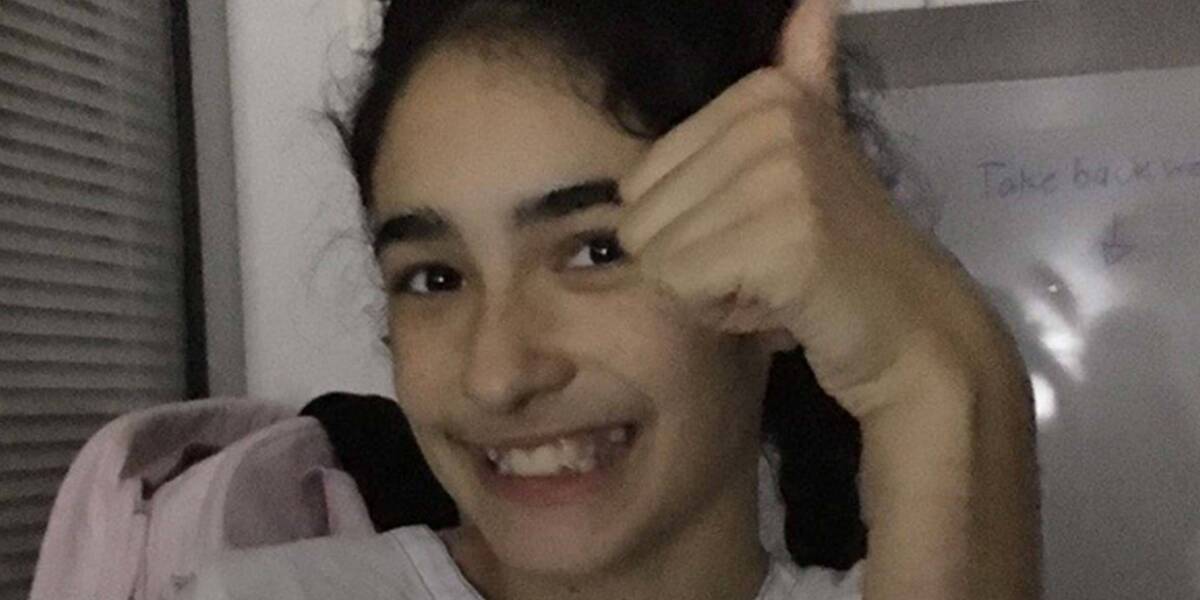 Not being able to go to her ballet school where she does up to eight classes a week was a further blow for Lauren.
But thinking outside the box, Lauren suggested they turn their double garage into a ballet studio and mum agreed. Mirrors, padding for the floor and, later, a ballet bar on Lauren's birthday helped transform the garage.

Lauren recently used the garage studio for a ballet lesson over Zoom with Australian Ballet Company's principal artist Amber Scott.
Amber sent a video to Lauren, inviting her to have a one-on-one lesson.
"I would love to meet you and show you around the Australian Ballet Company," Amber told Lauren. "And take you to some rehearsals later in the year when it's safe for us all to return.
"I am thinking of you, and I send you all the best wishes."
Make a life-changing difference
There are so many ways you can help seriously ill kids like Lauren experience a wish.
Anticipation
Can't wait for her wish
Lauren said she was looking forward to finally spending time with the Australian Ballet Company later this year.
"The wish will mean a lot," she said. "I am really excited to see all the studios they have there and meet all the dancers and ask them things.
"I get a lot of problems with my feet so I want to find out how to look after them."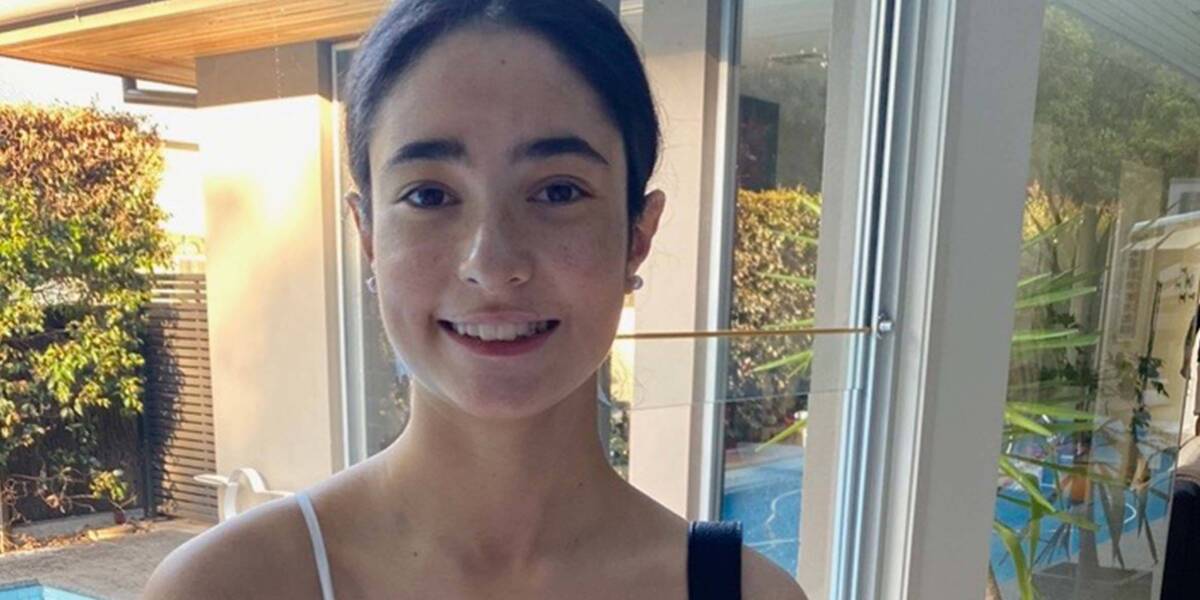 Lauren said she hoped to become a professional ballet dancer when she was older, but it was not an easy industry to crack.
Angela also has the same dream of seeing Lauren performing on a big stage. But for this year she's focused on Lauren's wish coming true.
"I think the wish will mean the world to her," Angela said.
"She follows them (the Australian Ballet Company) on Instagram and watches their videos.
"It has been really good to have something exciting to look forward to. It really helps them get through the tough times."

Make-A-Wish is a great process that gives children something to look forward to. It's something unique, it's not just a present that you can go and buy them. It's something a bit special and unique and I think it really helps them get through the tough times.

Angela

Lauren's mum
You can make the impossible possible
Despite being one of Australia's most trusted charities, we don't receive government funding. Please give what you can - every dollar counts.
The Wish Journey
How a wish comes to life
Make-A-Wish volunteers visit each child to capture their greatest wish, getting to the heart of what kids truly want and why. This profound insight is part of what makes Make-A-Wish unique, giving children full creative control and helping to shape their entire Wish Journey.
Back at Make-A-Wish HQ, we partner with families, volunteers and medical teams to design the ultimate wish experience - and start rallying our partners and supporters to help make it happen.
In the lead up to the wish, we take each child on a journey designed to build excitement and provide a welcome distraction from medical treatment. Anticipation can be incredibly powerful, helping to calm, distract and inspire sick kids at a time they need it most.
When the moment finally arrives, children get to experience their greatest wish come true - it's everything they've imagined and more. Pinch yourself, and don't forget to take a breath and enjoy every precious moment!
Wish impact studies show that a child's wish lives on, long after the moment. A wish gives more than just hope – with an incredible and lasting effect on the lives of sick kids, their families and wider communities.