Lailah's 'biggest all day smile'
Lovely Lailah had animals on her mind as she took on leukaemia. Thanks to the generosity of donors like you, Lailah's wish came true to visit Taronga Zoo and count as many animals as she can.
Background
Wanting a normal life
It seems simple, but what wish kid Lailah and her family wanted most was normality.
From the age of two, when she was diagnosed with acute lymphoblastic leukaemia, and for the next few years, Lailah's life was anything but normal.
A total of 836 days of chemotherapy for a big-smiling little girl wasn't normal.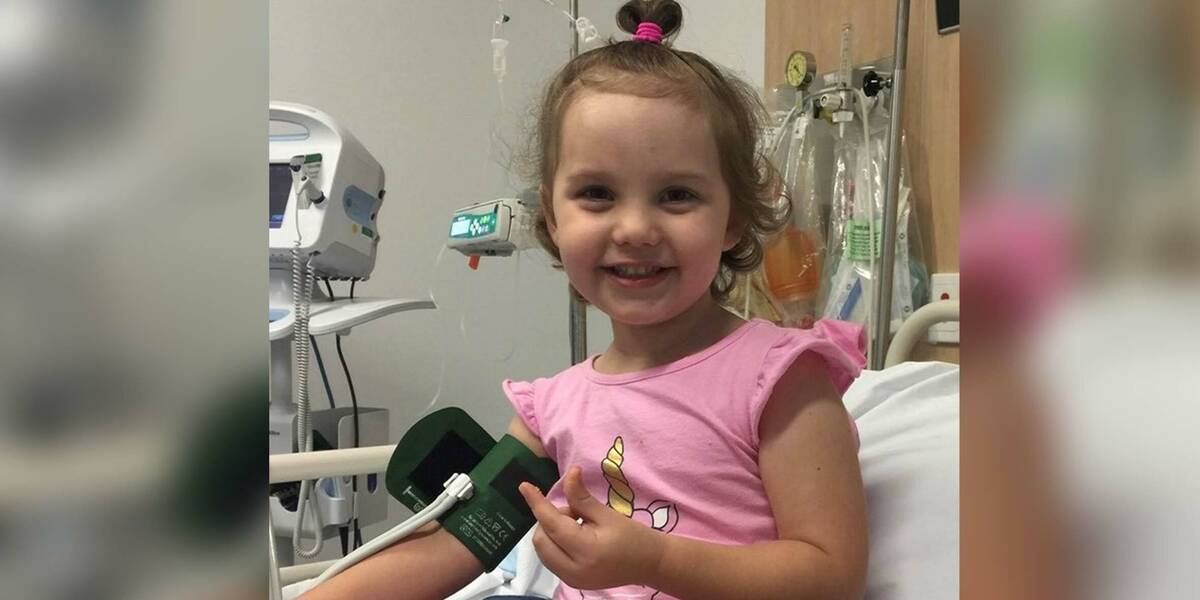 Wish mum Kelly said that as a result of her illness, Lailah's family had never been on holiday.
Lailah's wish was to travel interstate to Sydney and visit Taronga Zoo where she planned to count as many animals as she could.
"I think what was great was just being able to do such a normal family thing," Kelly said.
"We have never been able to do that. That's what was special to me."
Treatment
Diagnosis shatters family's world
Lailah and her family's life changed dramatically soon after Lailah started feeling sick and bruises appeared on her legs.
"Then the bruises started to get little red dots around them and I started Googling her symptoms," mum Kelly said.
"And cancer came up."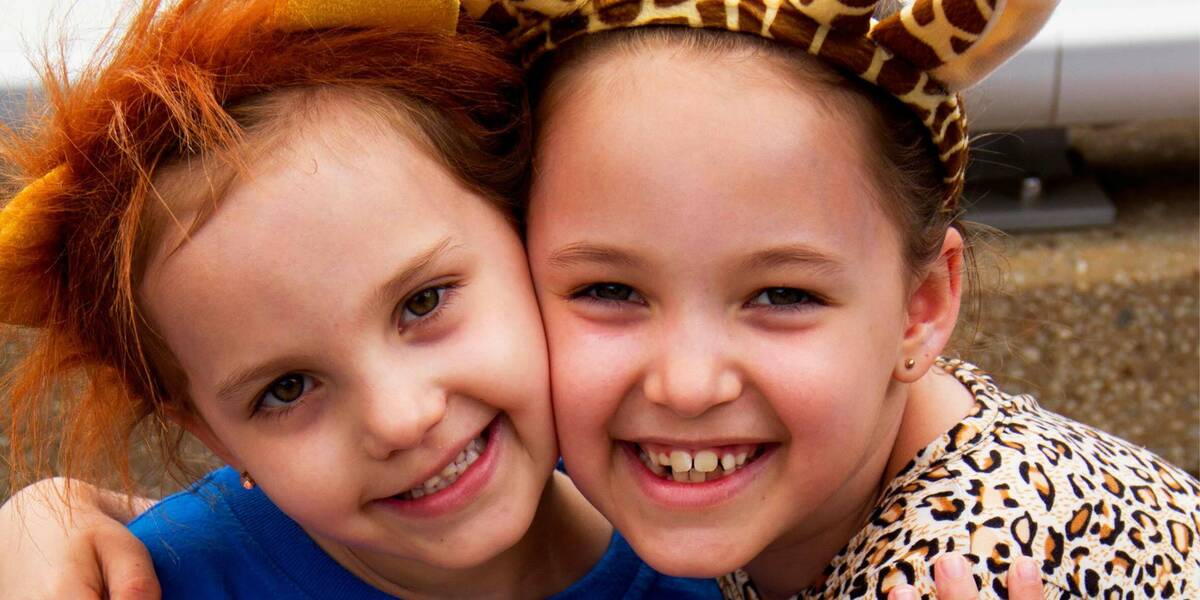 Within four hours of driving to the hospital for an urgent blood test, Lailah's doctors had diagnosed her with acute lymphoblastic leukaemia.
"I pretty much broke down," Kelly said. "They had to leave me in the room with the social worker because I was a mess, and I didn't want Lailah to see me like that."
Kelly couldn't explain to two-year-old Lailah what was about to unfold, because she was too young.
Soon after, Lailah's chemotherapy treatment began.
Wish anticipation
Taking a toll, but wish looms
The treatment, while necessary, took its toll on Lailah. She became tired and not interested in doing anything. If the family did go out, Lailah would soon ask to go home.
The treatment also took a toll on Lailah's older sister, Ella.
"Being away from Ella was hard, too," Kelly said. "Ella stayed with other family members a lot, and it broke my heart when she wanted to be there with Lailah but wasn't able to," Kelly said.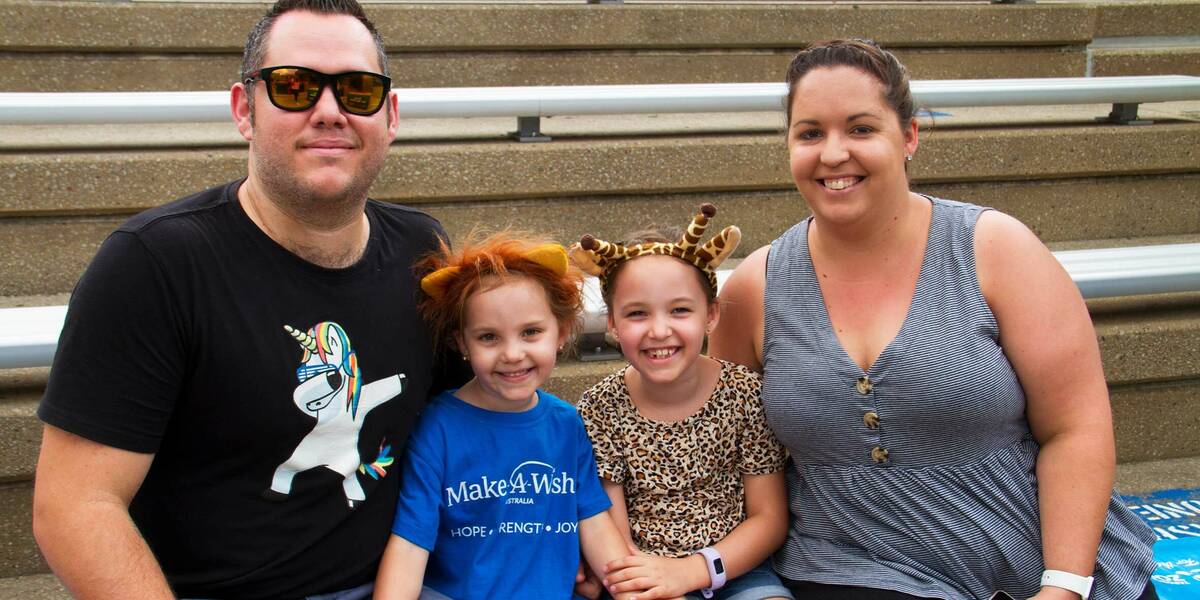 Throughout Lailah's treatments and hospital stays, both Lailah and Ella were comforted by her wish, knowing they'd one day be going on a family holiday together.
Lailah had wished for a holiday that included her favourite animals: koalas, giraffes, kangaroos and especially elephants. Lailah would often bring her soft toy elephant Ele to hospital with her.
In the lead up to the holiday, Make-A-Wish sent Lailah a zoo passport with activities involving her favourite animals. It helped distract her from her treatment and gave Lailah and her family something else to focus on.
Wish trip
Memories to last forever
Following two and a half years of treatment, and finally feeling well again, Lailah, together with Ella and parents Kelly and Andrew flew from Brisbane to Sydney for their wish trip. Unsurprisingly, the highlight was spending time at Taronga Zoo.
While the elephants were Lailah's favourites, she also had an unexpected meeting with the zoo's giraffes when her headband dropped into their enclosure!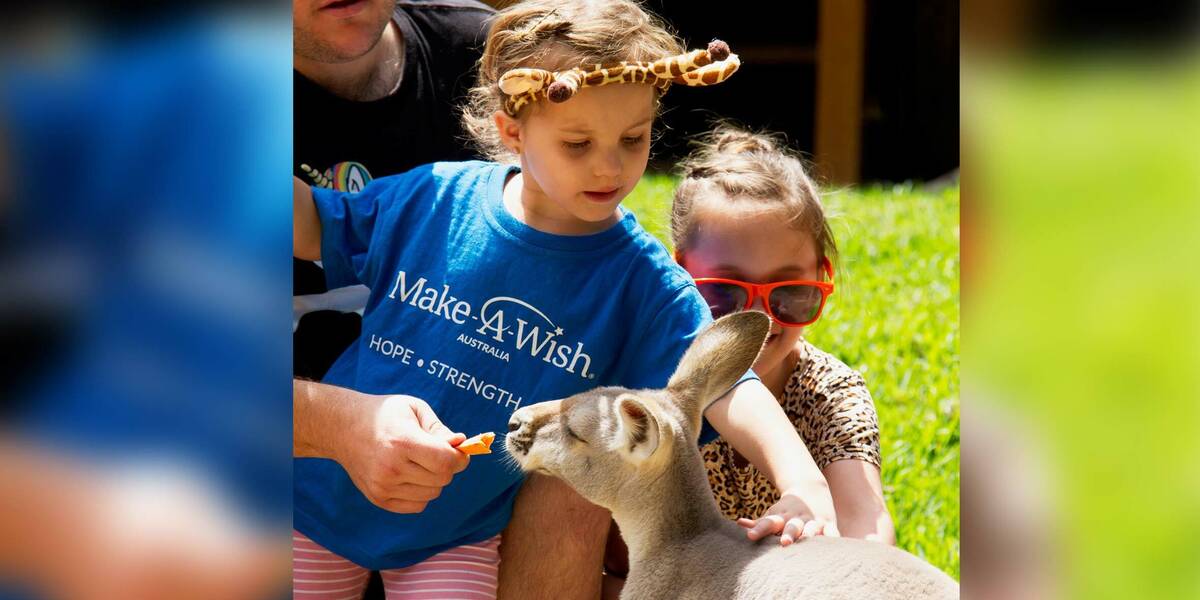 "We asked for it to be picked up and the keeper brought us through, and we got to feed the giraffes," Kelly said.
"It wasn't planned at all, but it was very cool!"
Kelly said both Lailah and Ella had a ball at the zoo.
"I don't think the smile left Lailah's face the whole day," Kelly said. "It was the biggest smile, all day, every day on the trip. She just absolutely loved her wish experience."
Life resumes
Playful Lailah returns
As Lailah's health has returned, so has her playful personality. And no longer does Kelly need to tell new people they meet that Lailah has been sick.
"It's good not to have that conversation anymore," Kelly said.
"I remember the sorrow in people's eyes.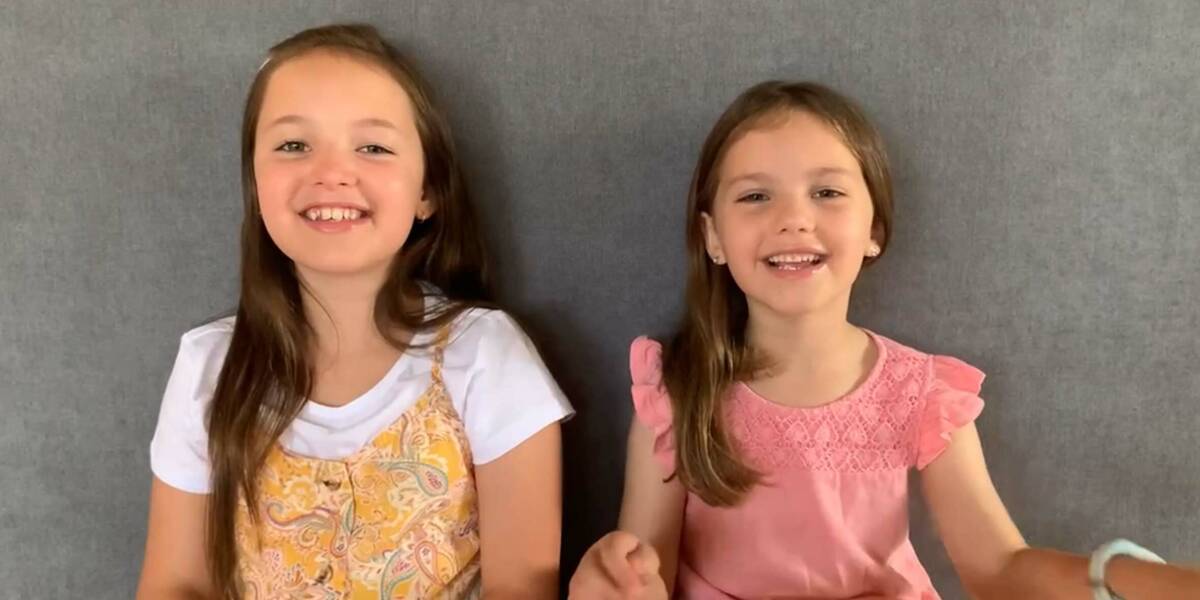 "Now, Lailah is back to her normal self. She is playful; she is cheeky. She is very adventurous and wants to do things again. She wants to eat all the different foods. She's just a normal little girl now."
Kelly said Lailah, now aged 5, would always remember her wish although she now instantly links the word "holiday" with seeing elephants.
"For Make-A-Wish to actually make it happen is the best feeling in the world," Kelly said.
"We didn't expect what Lailah got. Make-A-Wish didn't just do the basics, they tried to do everything for her.
"It was the best week of all of our lives."
It was the best week of all of our lives

Kelly

mum of Lailah, 5, acute lymphoblastic leukaemia
Make wishes come true
Please give what you can - every dollar counts.
The Wish Journey
How a wish comes to life
Make-A-Wish volunteers visit each child to capture their greatest wish, getting to the heart of what kids truly want and why. This profound insight is part of what makes Make-A-Wish unique, giving children full creative control and helping to shape their entire Wish Journey.
Back at Make-A-Wish HQ, we partner with families, volunteers and medical teams to design the ultimate wish experience - and start rallying our partners and supporters to help make it happen.
In the lead up to the wish, we take each child on a journey designed to build excitement and provide a welcome distraction from medical treatment. Anticipation can be incredibly powerful, helping to calm, distract and inspire sick kids at a time they need it most.
When the moment finally arrives, children get to experience their greatest wish come true - it's everything they've imagined and more. Pinch yourself, and don't forget to take a breath and enjoy every precious moment!
Wish impact studies show that a child's wish lives on, long after the moment. A wish gives more than just hope – with an incredible and lasting effect on the lives of sick kids, their families and wider communities.