Lamborghini wish drives Kobe
Kobe woke up one morning paralysed, but the 7 year old's spirits have been lifted by a wish to live like a YouTuber
Wish is Waiting
Meet Kobe
As wish mum Kristie talks to Make-A-Wish over the phone, her son Kobe's eyes fix on her when she outlines the sorts of things planned for his wish.
Kobe can't speak, but Kristie can read his lips.
"His wish is to live like a YouTuber in a big house and see a real-life Lamborghini. He's looking at me all sad," Kristie said.
Kristie puts the phone down and tells Kobe "it will happen once this (COVID-19) is all over".
He asks her when. She replies "probably in a couple of months".
Kristie puts the phone back to her ear. "He's so disappointed," she said.
Kobe's YouTuber experience is one of many wishes that have had to be put on hold by COVID-19.
Make-A-Wish Australia CEO Sally Bateman said while many wishes were on hold, there was a commitment to see them all realised.
"We're heartbroken we can't make wishes come true for children fighting critical illness right now," she said. "My commitment to every child is when it's safe to do so, all wishes will come true, and no child will miss out despite these difficult times."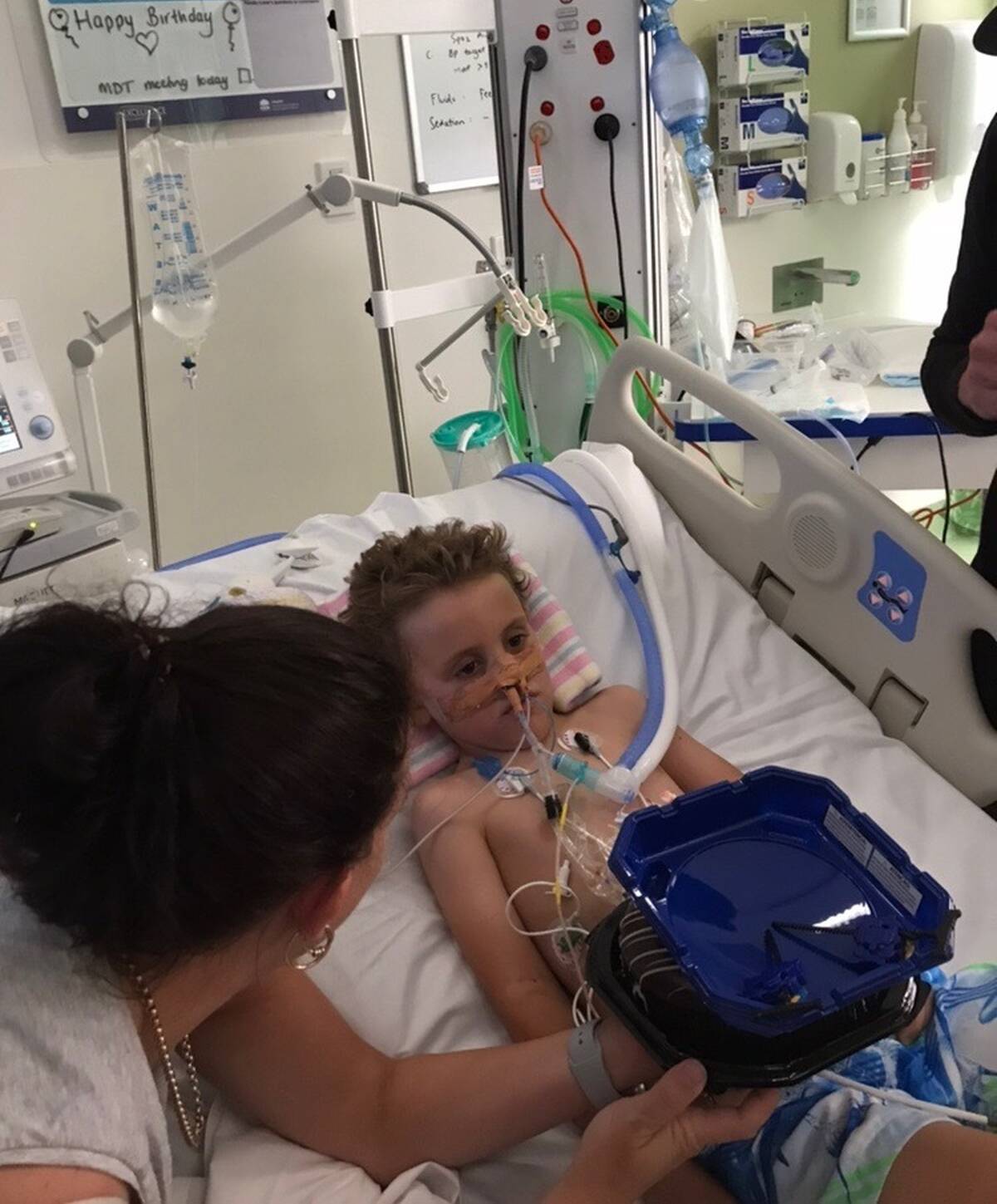 Background
Waking up crying
Kristie will never forget the morning, now 16 months ago, when she heard Kobe crying in his bed.
Nothing could have prepared her for what she saw when she reached his bedroom door.
"It was time to get up but he was crying, saying he couldn't lift his head and he couldn't get out of bed. I had to carry him," Kristie said.
Kobe, then aged 5, was a motorbike-riding, jet-skiing boy who had gone to bed feeling fine the night before, apart from a slight sniffle and a little cough.
Kristie also noticed Kobe had lost all the muscles in his neck and his right arm so took him to their GP.
"The doctor was concerned about his breathing more than anything," Kristie recalls.
"He was rushed to hospital via ambulance, but within hours he became paralysed, he couldn't swallow, couldn't talk, couldn't move his right arm or left shoulder.
"He couldn't walk, and then within hours, he was intubated and sedated."
Kobe was diagnosed with acute flaccid myelitis, a rare disease that affects the spinal cord, the part of the nervous system that carries messages to and from the brain.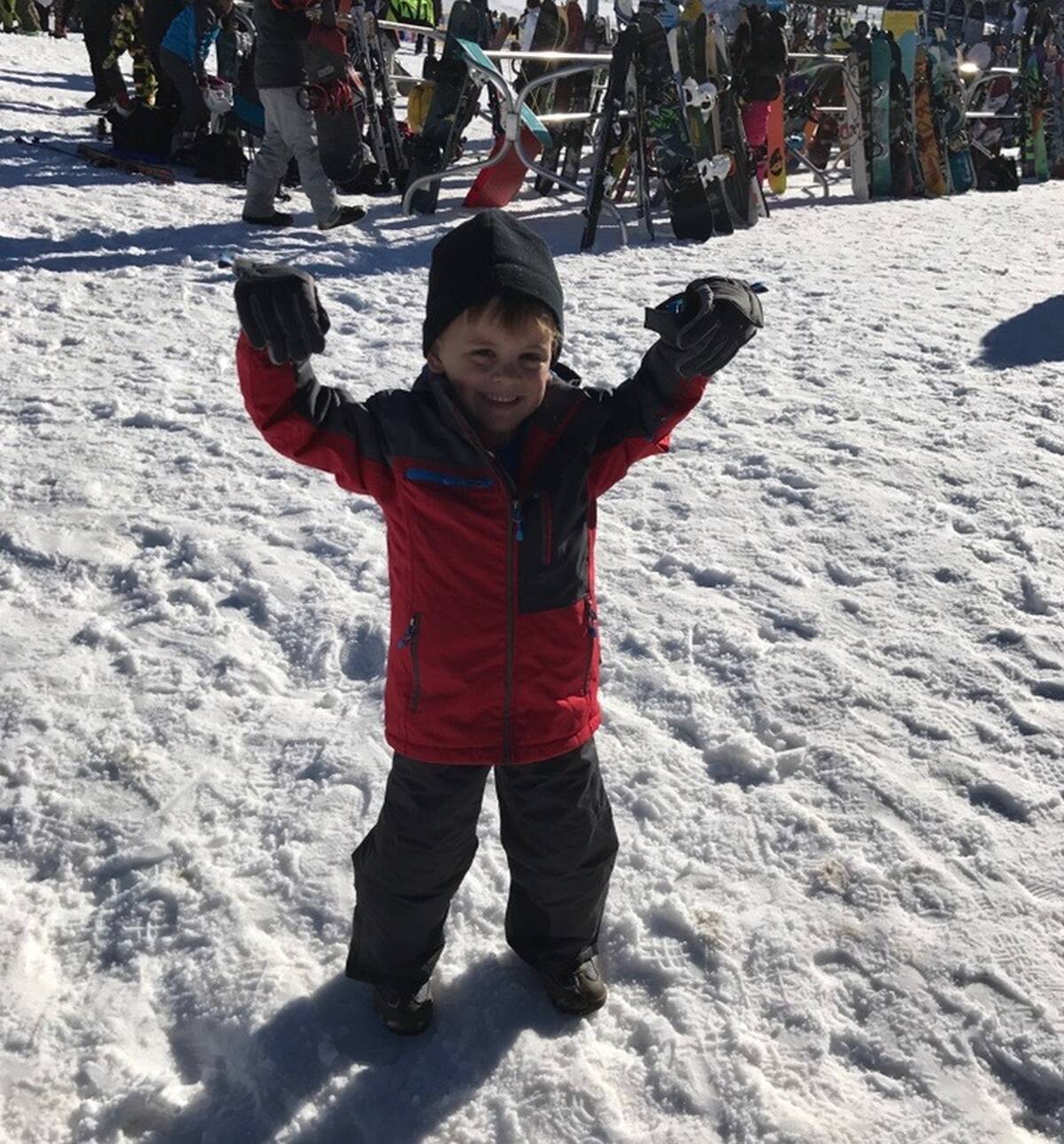 To live like a YouTuber

Kobe, 7

acute flaccid myelitis
Make a life-changing difference
There are so many ways you can help seriously ill kids like Kobe experience a wish.
Coming to terms
Family tries to adjust to new life
Wish parents Kristie and Michael are still adjusting to every day being different from what was their norm 16 months ago.
"The diagnosis was terrifying, life-changing and heart-breaking," Kristie said.
"I don't really have words to describe the emotions that we felt. The not knowing (what will happen). The why? We ask ourselves every day.
"I don't know if we have ever come to terms with it. We have to find a new way of being a family."
Kristie said Kobe struggled initially with the diagnosis and was thinking about the food he'd get when he was discharged. He wanted both sushi and McDonald's on the way home from hospital.
He was also thinking about his sixth birthday party, which was scheduled for a week after he landed in hospital. It was cancelled.
"He was in hospital for 12 months, and then we were home for four months before he was readmitted," she said.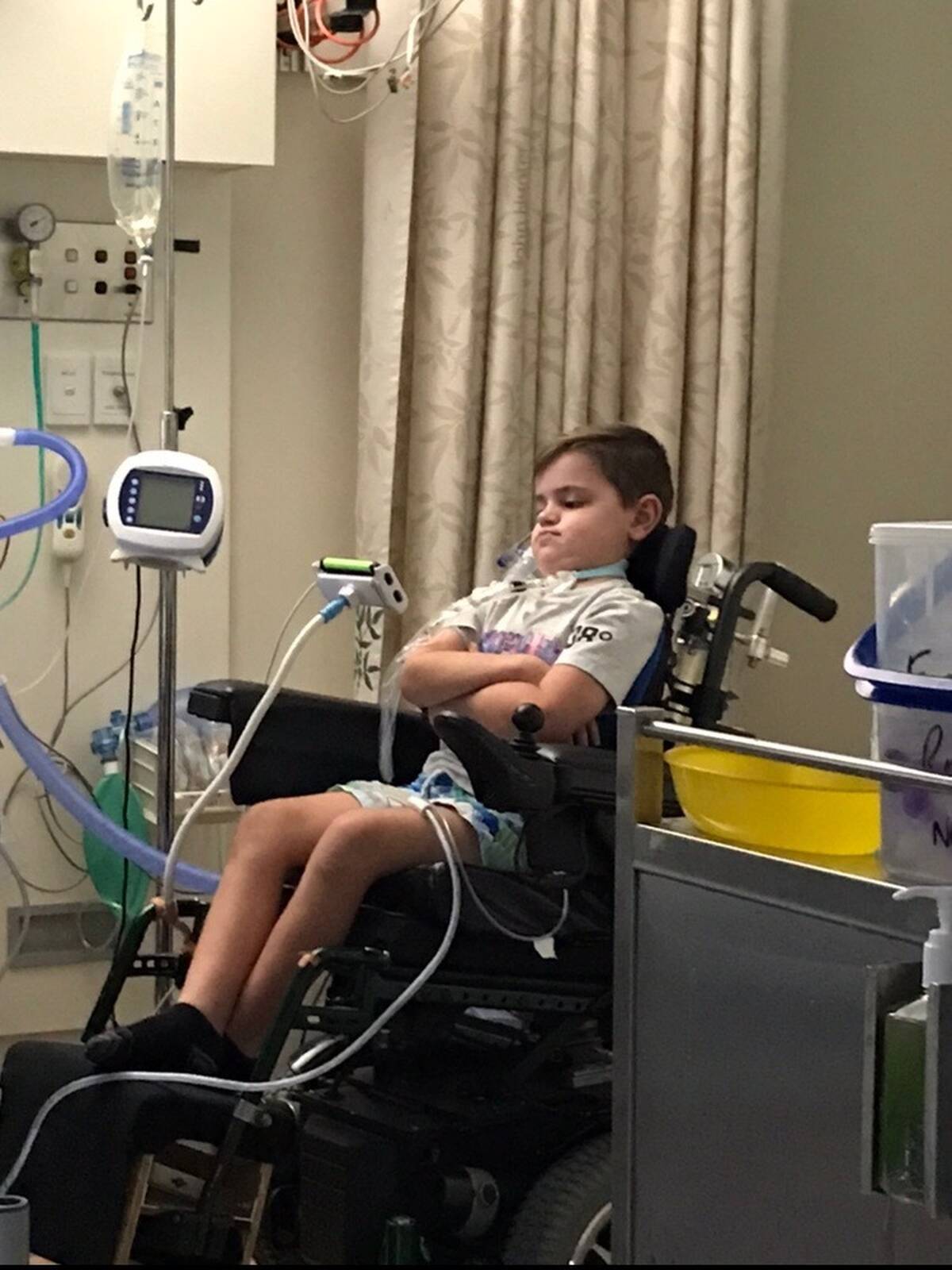 Wish anticipation
Packages brighten Kobe's days
During his many days in John Hunter Hospital, Kobe was entertained by watching YouTube.
His favourite YouTubers included Jake Paul, Chad Wild Clay, BiffleWiffle and Papa Jake.
"He's got a million of them," Kristie laughed. "We would have been lost without YouTube. It was a bit of an escape from what was happening."
Inspired by the lifestyles of these YouTube stars, Kobe wishes to live like one – driving in a Lamborghini and staying in a big house.
In preparation for his wish (which was imminent in the lead up to COVID-19), Kobe had spent three weeks in hospital to ensure he wouldn't have ventilation issues during his wish experience.
"The wish kept him going, knowing it was coming and counting down the days," Kristie said.
"To have something so normal and not medical-related to look forward to just keeps you going."
Despite the inevitable disappointment of having his wish delayed, Kristie said Make-A-Wish had continued Kobe's anticipation, even recently sending a genuine model Lamborghini toy.
"It's been awesome to receive things in the mail," she said. "If we have had a bad day and he receives a package from Make-A-Wish, it just brightens his day. He has a smile from ear to ear.
"The Lamborghini is awesome. It has a special place on his bookshelf in his room.
"He also had a t-shirt and a hat delivered at different times before the wish got postponed. We all thought 'aww' when it was postponed, but it is what it is. We just have to wait."
Right now, because of COVID-19, more children than ever are waiting for a wish. With 700 kids counting on us right now, your support is needed more than ever.

If we have had a bad day and he receives a package from Make-A-Wish, it just brightens his day. He has a smile from ear to ear

Kristie

Kobe's mum
You can make the impossible possible
Despite being one of Australia's top 20 most trusted charities, our wish program doesn't receive government funding. Please give what you can - every dollar counts.
The Wish Journey
How a wish comes to life
Make-A-Wish volunteers visit each child to capture their greatest wish, getting to the heart of what kids truly want and why. This profound insight is part of what makes Make-A-Wish unique, giving children full creative control and helping to shape their entire Wish Journey.
Back at Make-A-Wish HQ, we partner with families, volunteers and medical teams to design the ultimate wish experience - and start rallying our partners and supporters to help make it happen.
In the lead up to the wish, we take each child on a journey designed to build excitement and provide a welcome distraction from medical treatment. Anticipation can be incredibly powerful, helping to calm, distract and inspire sick kids at a time they need it most.
When the moment finally arrives, children get to experience their greatest wish come true - it's everything they've imagined and more. Pinch yourself, and don't forget to take a breath and enjoy every precious moment!
Wish impact studies show that a child's wish lives on, long after the moment. A wish gives more than just hope – with an incredible and lasting effect on the lives of sick kids, their families and wider communities.