Kenshin's water wish is waiting
Meet Kenshin, one of the faces of our Wishes Are Waiting campaign. The 10-year-old has faced and beaten leukaemia.
Background
Meet Kenshin
It's desperately sad when a family has one young child with acute lymphoblastic leukaemia. But for parents Marlene and Ernesto, the unimaginable happened when their second child Kenshin was diagnosed with the same illness as his sister – seven years on.
"That memory had become old, because Sophia was diagnosed in 2011, and Kenshin was diagnosed in 2018 when life was pretty much back to normal," Marlene said.
"By that stage, Kenshin was 8 and his sister Sophia was 10, and she had recovered from her cancer. We also had a brand new baby, so it was the last thing we were expecting to happen.
"It's rare to happen amongst siblings. The first test they did couldn't find anything. They said it might just be bad luck."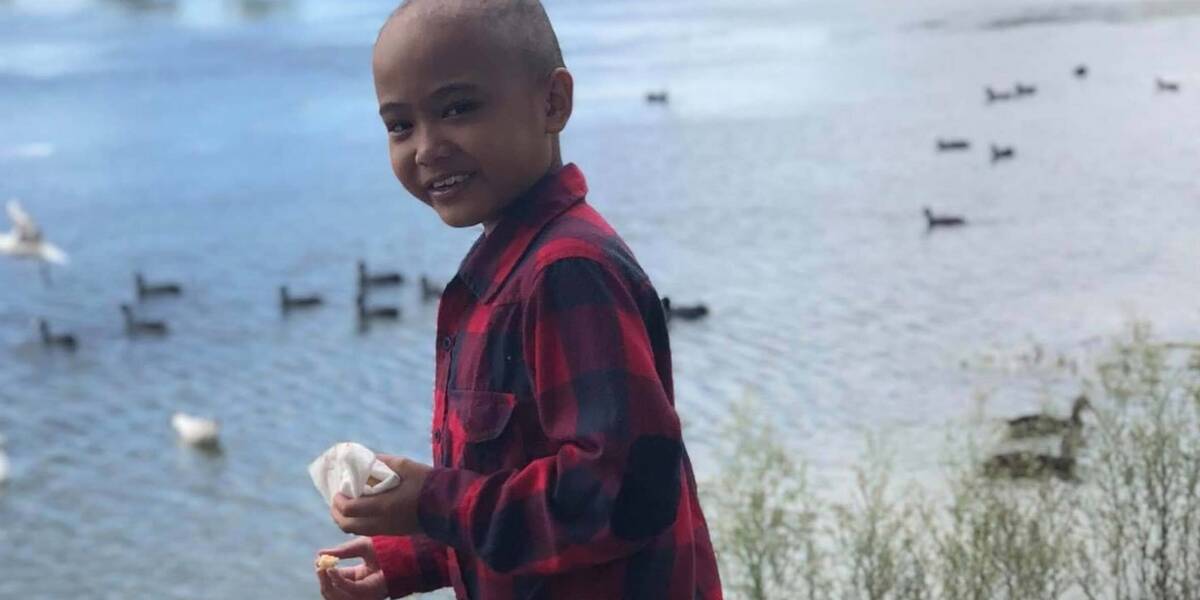 Progression
From cancer to cupcakes
When Kenshin initially felt unwell, he was given iron supplements because doctors could not identify anything sinister.
He complained of leg pain, and Marlene noticed his skin had turned slightly "yellowish".
"But come Australia Day he had a fever, so we had a blood test and we were told you need to go straight to the Monash hospital. From there, we started the treatment," Marlene said.
Marlene said Kenshin still remembered his sister's battle with leukaemia and started worrying about his future.
"Nothing says cancer like a bald child and when he lost his hair, it became real," she said.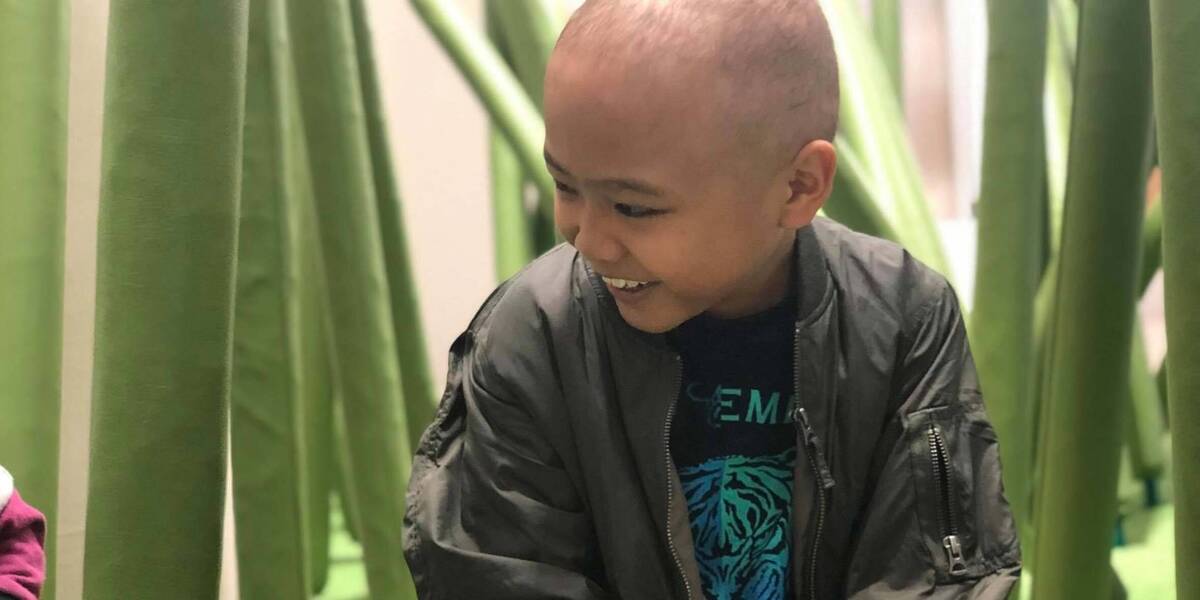 Kenshin endured a tough first year of treatment before eventually making progress and switching to tablets, which he has only recently stopped.
He celebrated by smashing a chocolate cupcake in hospital, a joyous custom for children who have overcome cancer.
"It felt like he was smashing the cancer," Marlene said.
"Kenshin was very brave. I am thankful my kids are resilient and courageous. We never had trouble with the medicines and the treatment."
The Wish
Family holiday on the horizon
Basketball-loving Kenshin has always been mesmerised by NBA legends Michael Jordan and Kobe Bryant, but ultimately, when he was given the opportunity to make a wish – he chose an experience the whole family could enjoy.
Having taken a tour on a cruise ship once before, Kenshin settled on a family cruise ship holiday. Kenshin was looking forward to loads of ice cream and waterslides until his wish was suddenly put on hold because of COVID-19.
Marlene said Kenshin was sad when he was told his wish would be postponed, but excited it will happen eventually.
"It's going to mean so much," she said.
"A holiday this this will give our family these memories to cherish for years after, I am so thankful to Make-A-Wish.
"A wish is one thing that comes after they have been through all the hard times. Life might be unfair, but they have these wishes to uplift them."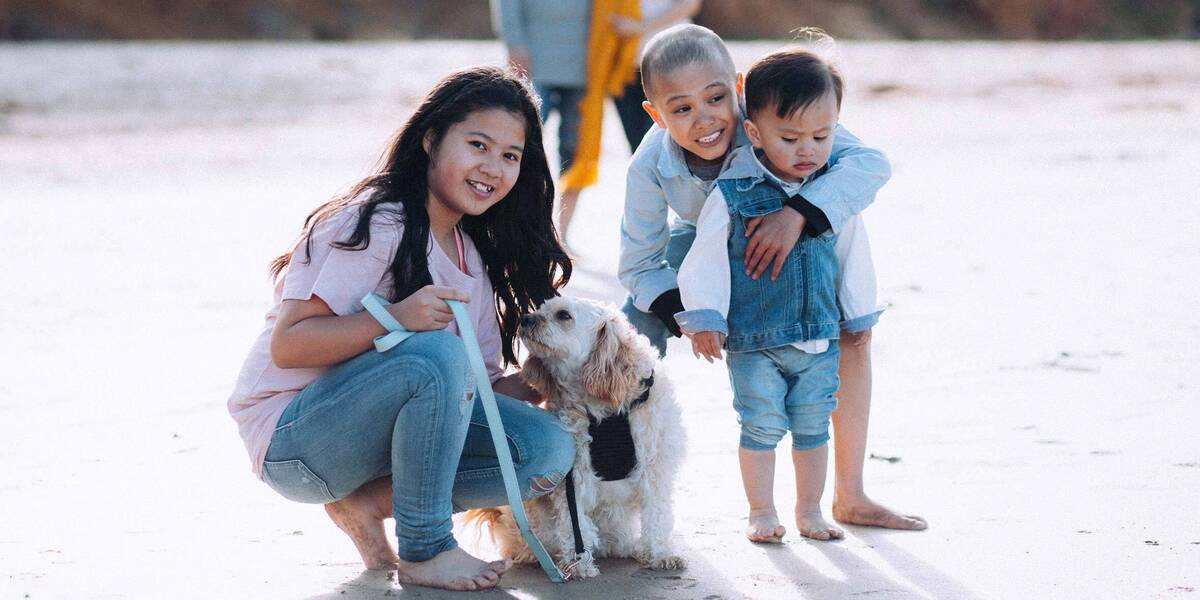 Make a life-changing difference
There are so many ways you can help seriously ill kids like Kenshin experience a wish.
A wish comes after they have been through all the hard times. Life might be unfair, but they have these wishes to uplift them.

Marlene

Kenshin's mum
The Wish Journey
How a wish comes to life
Make-A-Wish volunteers visit each child to capture their greatest wish, getting to the heart of what kids truly want and why. This profound insight is part of what makes Make-A-Wish unique, giving children full creative control and helping to shape their entire Wish Journey.
Back at Make-A-Wish HQ, we partner with families, volunteers and medical teams to design the ultimate wish experience - and start rallying our partners and supporters to help make it happen.
In the lead up to the wish, we take each child on a journey designed to build excitement and provide a welcome distraction from medical treatment. Anticipation can be incredibly powerful, helping to calm, distract and inspire sick kids at a time they need it most.
When the moment finally arrives, children get to experience their greatest wish come true - it's everything they've imagined and more. Pinch yourself, and don't forget to take a breath and enjoy every precious moment!
Wish impact studies show that a child's wish lives on, long after the moment. A wish gives more than just hope – with an incredible and lasting effect on the lives of sick kids, their families and wider communities.