Kai's AFL dream
Thanks to the generosity of donors like you, Kai's wish came true to meet the Carlton footy players and sparked a dream for the future inside him.

Background
Kai's journey
Fourteen-year-old Kai wants to create history by becoming the first man with cystic fibrosis to play in the AFL.
Kai has never had it easy. He was born with a bowel obstruction and almost died. Then he was diagnosed with cystic fibrosis just two weeks later.
He's been hospitalised a few times with severe lung infections. Each day he wakes up at 6am to do physiotherapy, eat a high-calorie breakfast and clear mucus from his lungs using a nebuliser.
Kai takes over 40 tablets a day. That's 130,000 tablets in his short lifetime.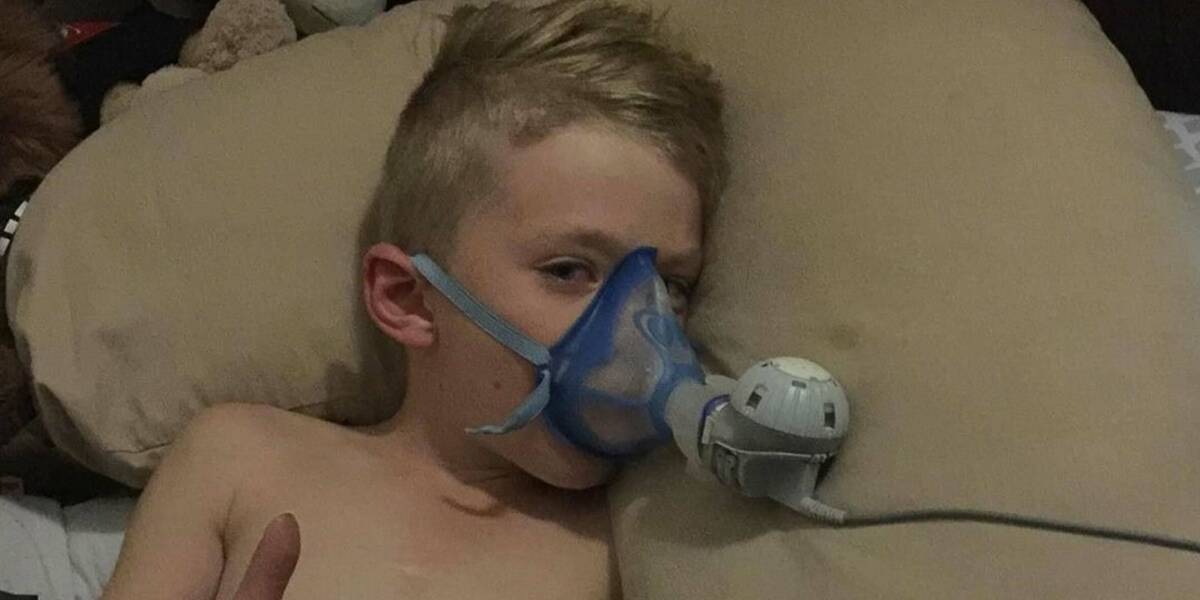 Wish day
Kai's dream is ignited
Mum Rachelle said Kai's dream of playing in the AFL began in 2016 after Make-A-Wish granted his wish to meet and train with Carlton players.
The big Blues fan, then aged 9, trained with his heroes before running out with them days later when the team took on (and beat!) Brisbane at Marvel Stadium. Kai was ushered into the circle of players singing the Carlton theme song post-game.
"The wish has really driven that desire to make it to the AFL," Rachelle said.
"He now knows what he needs to do to get there.
"I was overcome … it was emotional; it was just an amazing moment watching him sing the song with the players.
"At that moment, I was thinking of Kai's dream … it may be a dream out of his reach, but he's not letting it stop him.
"Make-A-Wish has enabled him to dream; it has cemented it for him and given him the belief that he can do it."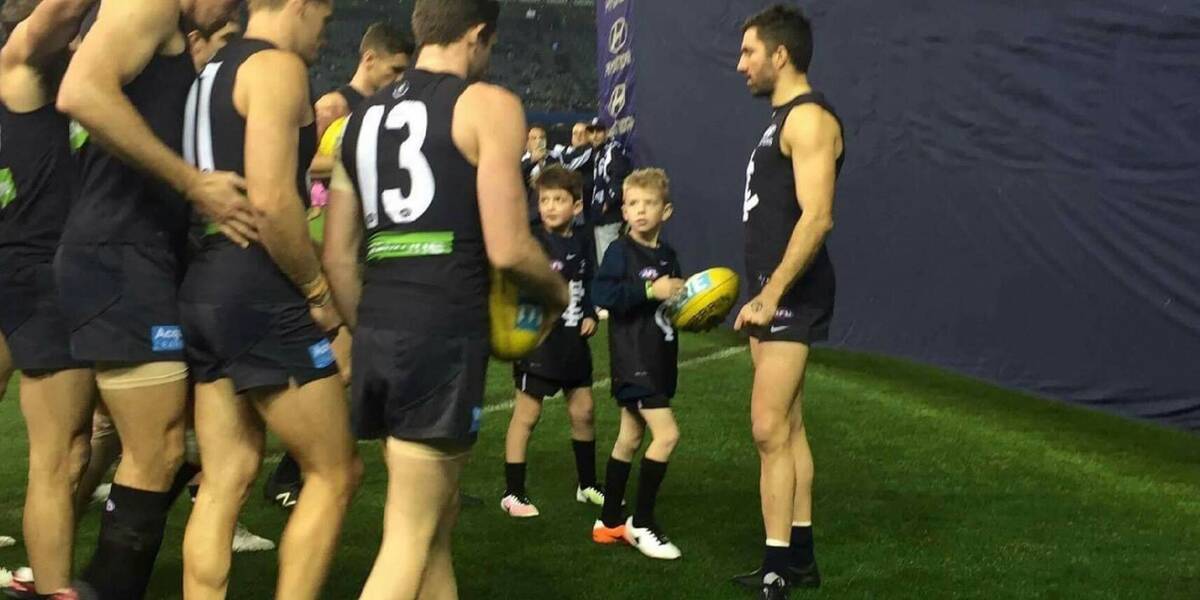 The dream
Kicking goals
Kai's aim of being drafted into the AFL is not just a pipedream. He plays for his local club in the south of Melbourne and has attracted the attention of the St Kilda AFL junior academy, for whom he also plays.
He plays on the wing and midfield, using his ability to run for long periods to win plenty of ball.
"Dad thinks my kicking is my best asset, and I agree with that," Kai said.
Dad Leigh said he is proud of his son's determination.
"I'm extremely proud that he's found something he loves, that he's doing it well and it's taught him resilience," Leigh said.
"His last St Kilda match was in 38 degrees and he only came off the ground when he fell and couldn't get up. He was shaking but his determination is bigger!" said Rachelle.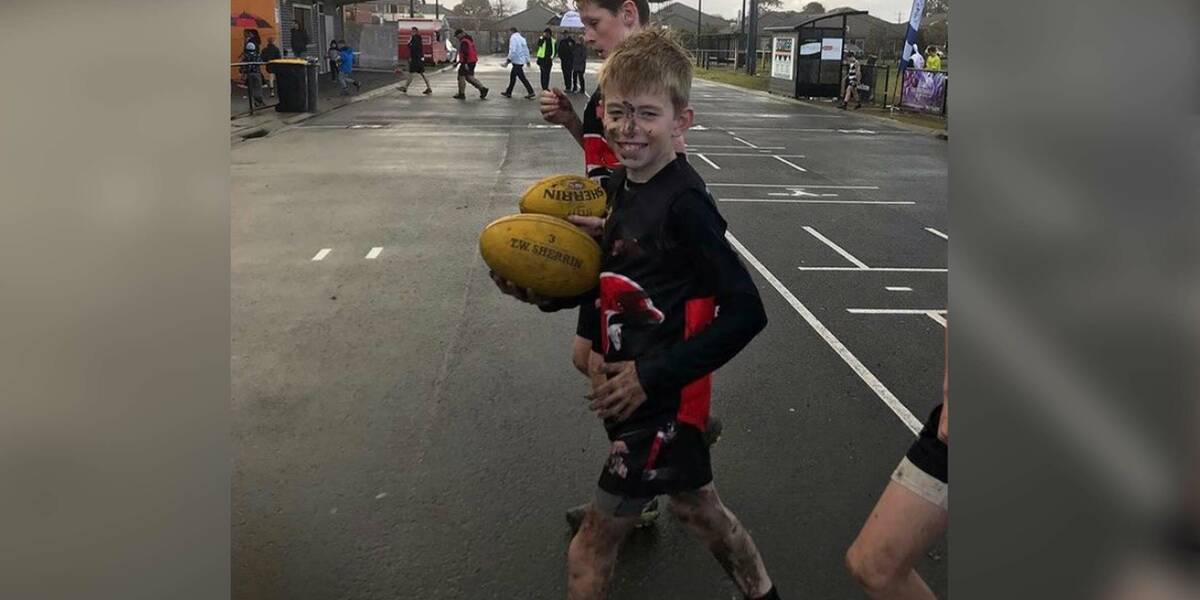 Wish effect
Memories to last a lifetime
Rachelle said memories of his wish are never far away from Kai's mind. She said he still keeps in contact with one of the Carlton players from his wish day, Dennis Armfield.
"Whenever Kai's in hospital, we love watching videos from his wish day. They inspire him to keep going," Rachelle said.
"The wish has had a really long-lasting effect on him."
Make-A-Wish has enabled him to dream; it has cemented his AFL dream and given him the belief that he can do it.

Rachelle

mum of Kai, 14, cystic fibrosis