The day Hunter met Willy Wonka
Budding chef Hunter always wanted to meet Willy Wonka and make chocolate with the legendary chocolate factory owner. Thanks to Make-A-Wish and our generous supporters, his wish came true!
Background
Picture tells a troubling story
Like all parents with newborns, Danielle and Adrian took constant pics of their baby Hunter.
But one snap with a phone camera changed everything.
The flash was on, and instead of red eyes, Danielle and Adrian saw white eyes in the picture.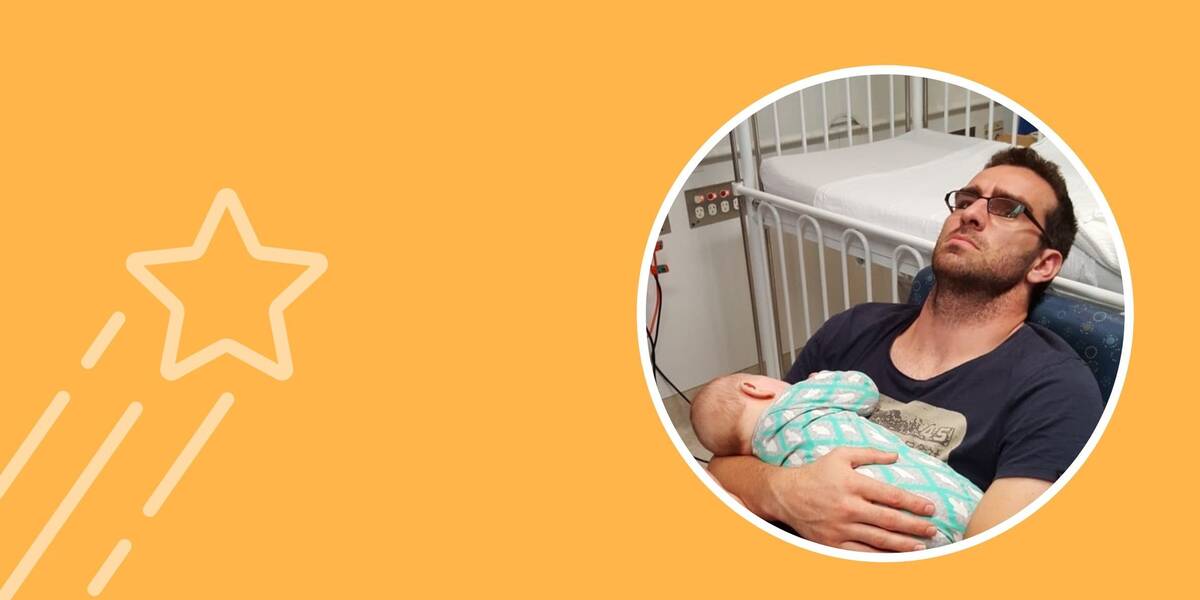 They sensed something was wrong and took Hunter to the hospital. Within 24 hours of the photo being taken, Hunter was having chemotherapy.
Hunter was diagnosed with bilateral retinoblastoma, meaning he had cancerous tumours in both eyes.
"It was absolutely terrible. It completely decimated our entire family," Danielle said.
Treatment
Challenges for family
The timing was challenging for the family. Hunter's dad Adrian had only been in Australia a year before the diagnosis and had just managed to get his first job, so it was hard for him to get time off to be in the hospital.
Adrian and Danielle moved in with Danielle's family to get help with their two other children, Alex and Connor.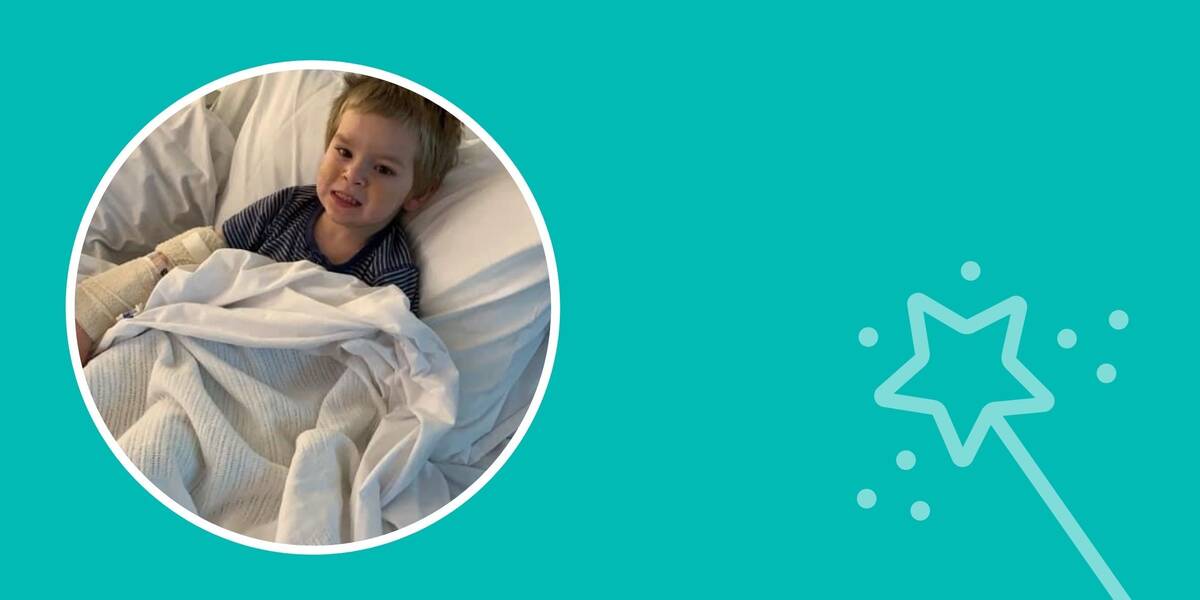 Hunter had 18 months of chemotherapy, as well as cryotherapy and laser therapy. At one stage, there were fears Hunter would lose both eyes. Doctors avoided going down that path; however, Hunter is blind in his left eye.
He still has occasional setbacks but, for the most part, has the everyday life of a 6-year-old.
"Hunter is such a resilient child; not a lot affects him," Danielle said. "He is so sweet."
Wish beginnings
Wonka wonderings
Hunter would often take his mind to an entirely different place as he sat in his hospital bed. A place of wonderment, magic, hope and lots of chocolate: the world of Willy Wonka.
The iconic 1971 film starring Gene Wilder would ultimately be Hunter's inspiration for his wish from Make-A-Wish.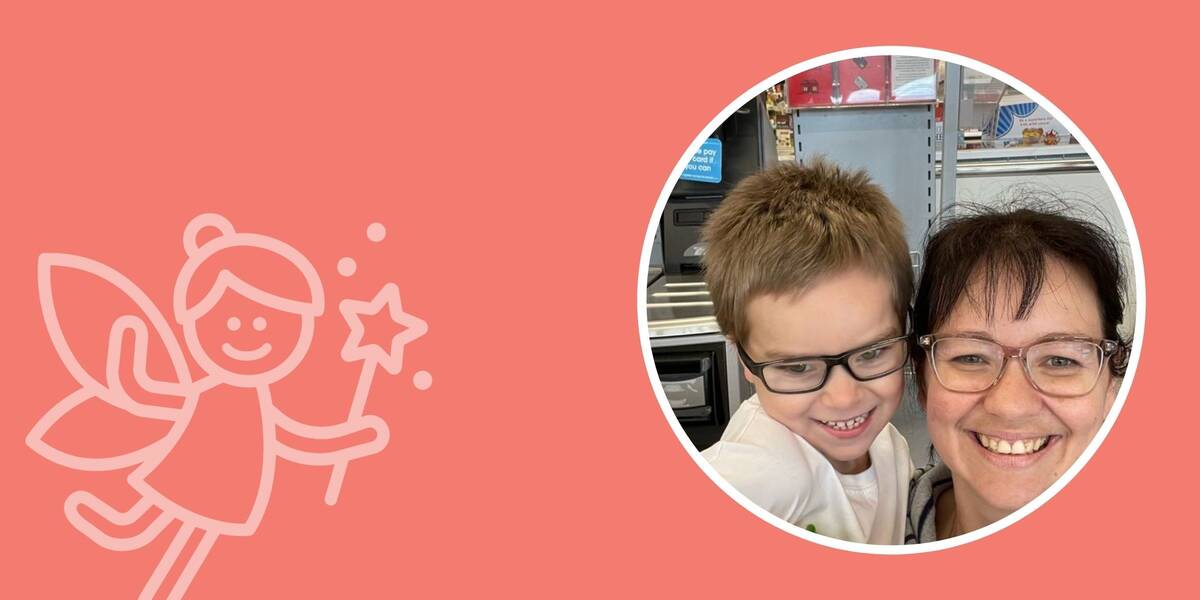 "He would watch Willy Wonka And The Chocolate Factory in his hospital bed, and he would watch it on repeat," Danielle said.
"He said the one thing he wanted to do in the world was meet Willy Wonka."
Anticipation
Oompa Loompa comes to school
Hunter's wish to meet and make chocolate with Willy Wonka was confirmed on national television at the Channel 7 Perth Telethon.
"He was very excited to hear it confirmed; he could not believe it," Danielle said.
"He then worked with the Wish Team on what he wanted to see and do on his wish. He really did immerse himself in the process."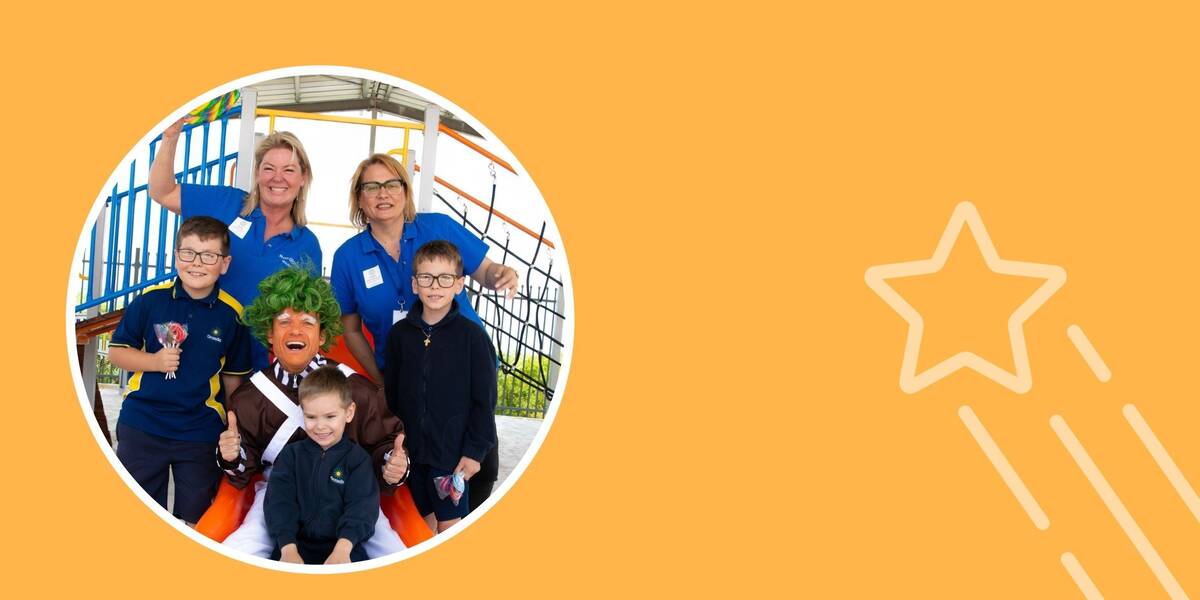 As with all wishes, Make-A-Wish worked hard on building the anticipation for Hunter's wish day.
Three days before the big day, Hunter was surprised at school when an Oompa Loompa ran into one of his classes to tell Hunter his wish day was imminent.
"It was a surprise for everyone at the school; it was just amazing," Danielle said.
"To see the look on Hunter's face when he turned around and saw the Oompa Loompa is something I'll never forget. His brothers then came over and cuddled him. It was a really sweet moment."
Wish day
Hanging out with Willy Wonka
Hunter, the little boy who when he grows up wants to be a chef who makes healthy pizzas, was beyond excited the night before his wish day.
"We were up at 4am," Danielle said. "He went to bed about 10.30pm, and he was so excited he slept in his Willy Wonka costume."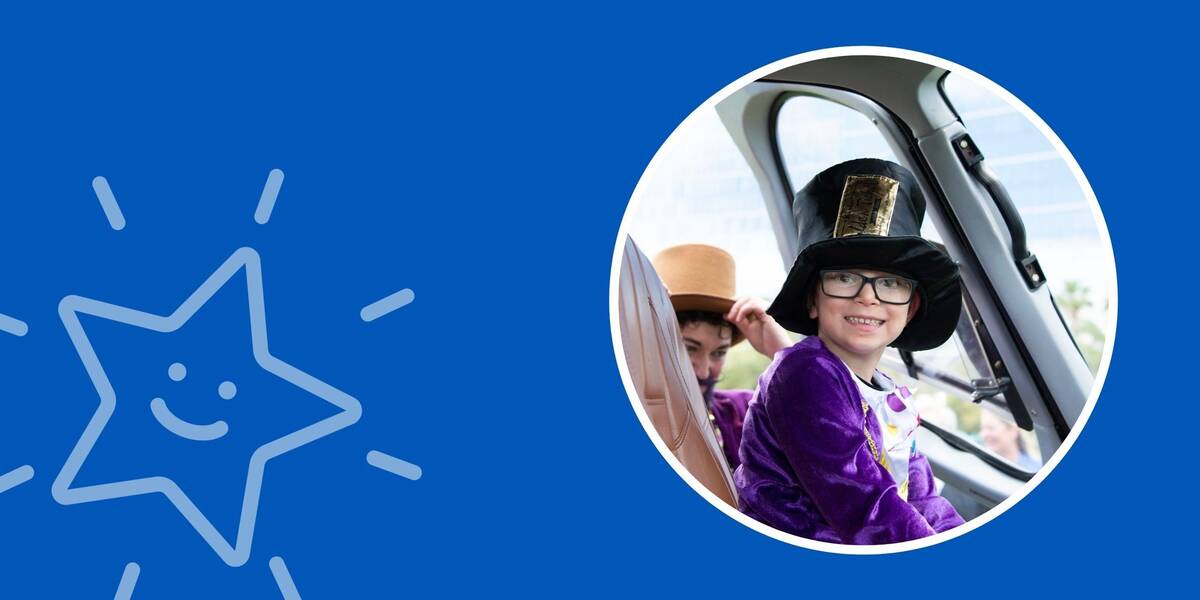 Danielle said the highlights of the wish day at Crown Metropol Perth were Hunter making chocolate with Willy Wonka and going for a flight in the WonkaCopter over Perth.
"Hunter did say it was the best day ever," Danielle said.
"For me, I couldn't pinpoint one or two moments because I felt so happy the entire day.
"To see this child with the biggest smile on his face and with eyes the size of saucepans, just walking around feeling so important, it was amazing."
Wish Effect
Memories of pure joy
Hunter's wish coming true also brought smiles to the faces of the WishForce, who had worked with him and his family during the Wish Journey.
Make-A-Wish volunteers Harry and Natasha said from their first meeting with Hunter over Zoom it was clear he was a kind-hearted boy.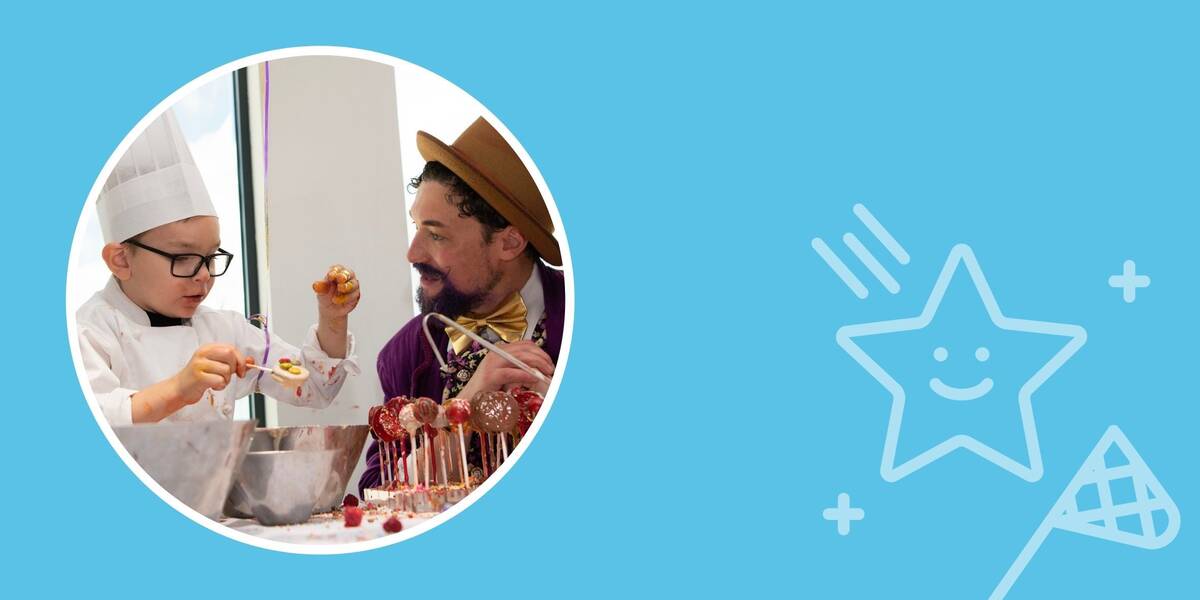 "Hunter was a fantastic wish child to work with," Harry said. "Always full of energy and wonder, it was a wish that filled me with so much pride to work with an organisation like Make-A-Wish that can create experiences like Hunter's."
Mum Danielle said Hunter had excitedly told all his friends at school about his wish day.
"I think the wish will stay with him for the rest of his life," she said.
"I am so glad we could have a wish that was all about what Hunter wanted. It was for all the problems he has had to face in his little life. For him to just get one day of pure joy and excitement was just fantastic."
To see this child with the biggest smile on his face and with eyes the size of saucepans, just walking around feeling so important, it was amazing

Danielle

mum of Hunter, 6, bilateral retinoblastoma
Make wishes come true
Please give what you can - every dollar counts.
The Wish Journey
How a wish comes to life
Make-A-Wish volunteers visit each child to capture their greatest wish, getting to the heart of what kids truly want and why. This profound insight is part of what makes Make-A-Wish unique, giving children full creative control and helping to shape their entire Wish Journey.
Back at Make-A-Wish HQ, we partner with families, volunteers and medical teams to design the ultimate wish experience - and start rallying our partners and supporters to help make it happen.
In the lead up to the wish, we take each child on a journey designed to build excitement and provide a welcome distraction from medical treatment. Anticipation can be incredibly powerful, helping to calm, distract and inspire sick kids at a time they need it most.
When the moment finally arrives, children get to experience their greatest wish come true - it's everything they've imagined and more. Pinch yourself, and don't forget to take a breath and enjoy every precious moment!
Wish impact studies show that a child's wish lives on, long after the moment. A wish gives more than just hope – with an incredible and lasting effect on the lives of sick kids, their families and wider communities.