Melissa and Harriett: a story of butter and butterflies
Harriett's wish is for a butterfly-filled holiday. To show her gratitude for Make-A-Wish granting Harriett's wish her mum Melissa has cracked open tubs of butter to bake some delights to raise money for Make-A-Wish.
Sweet smells
Baking to say thanks for the wish
The sweet smells of baked goods have been seeping from Melissa Pryor's Canberra kitchen this month.
Melissa, wish mum to Harriett, has worked overtime in her kitchen producing cookies and cupcakes for the Make-A-Wish fundraiser, Bake A Wish.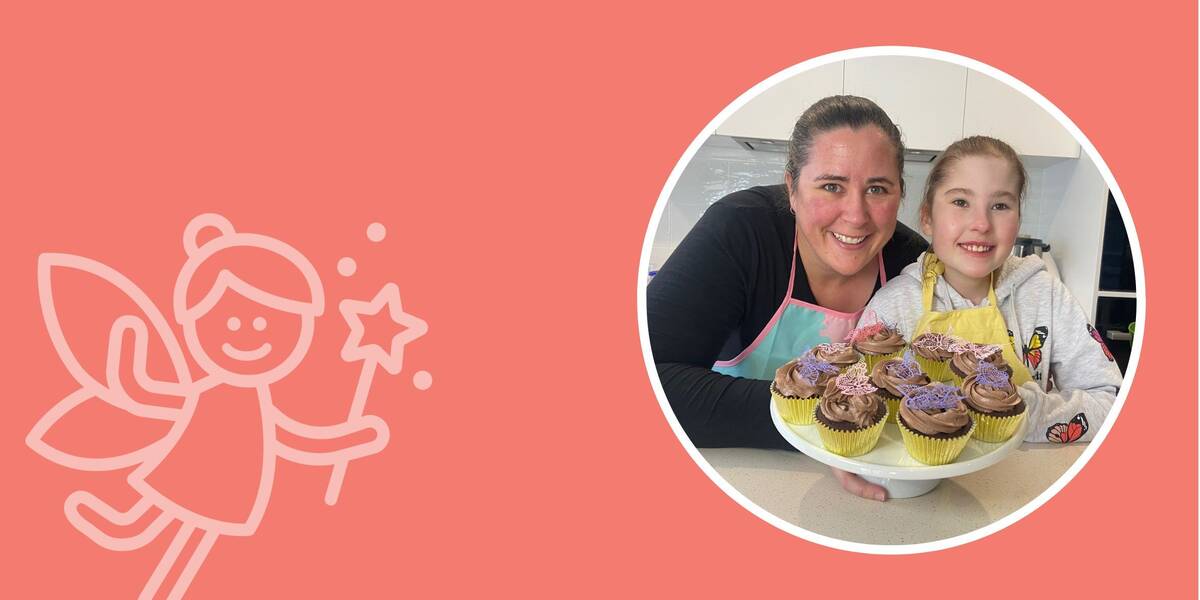 And friends of Melissa have been walking a well-worn path to her front door as her baked goods have sold like ... well, hot cakes.
Melissa has passed $2000 on the Bake A Wish leaderboard, leading all fundraisers this year.
Treatment
The baby who didn't cry
Melissa's motivation for putting on her cooking apron is simple. She wants to give back to Make-A-Wish after learning Harriett's wish for a butterfly-filled holiday will come true later this year.
Born in 2011, Harriett had doctors stumped when she didn't cry, eat or do everyday newborn things.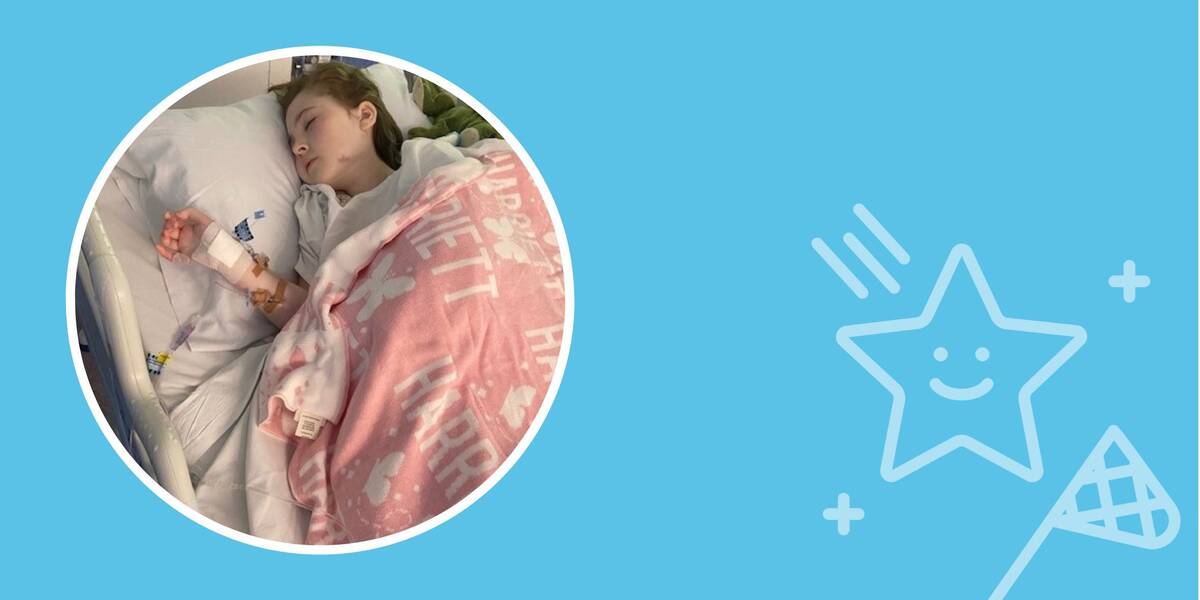 Two weeks after her birth, she was diagnosed with the genetic disorder Prader-Willi syndrome. Another two weeks later came a further below for Melissa when Harriett was also diagnosed with cystic fibrosis.
"Harriett is the only one in Australia with that combination of conditions," Melissa said. "Prader-Willi is about 1 in 15,000 to 20,000 births. But no one knows of that combination of conditions in Australia."
Melissa said Harriett "spends half her life taking medications and doing therapies". Last year was particularly challenging, with Harriett admitted to hospital four times in six months, including once for a major operation.
Wish approval
Butterfly wish confirmed
Harriett's wish being approved was a massive boost for the cheerful 11-year-old.
When confirmation came through from Make-A-Wish, Harriett immediately jumped on the internet to look at the butterfly sanctuary she'll be visiting near Cairns.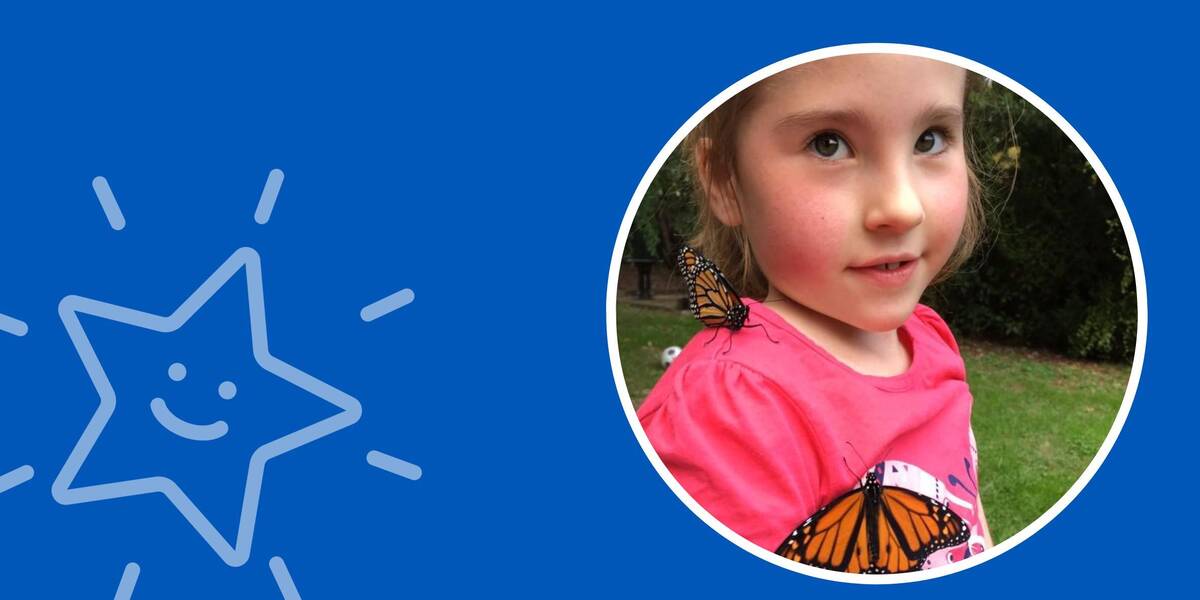 "She wants to talk to the people there about how to grow her own butterflies," Melissa said.
"Knowing the wish is coming has helped Harriett so much. Even recently, we had to make an impromptu trip to the hospital, and Harriett was getting upset; and I said, 'you need to tell the nurses what's happening later this year' and Harriett immediately went from sad to happy as she told them 'I'm so excited, we are going to Queensland to see the butterflies!
"The wish has been a very welcome distraction."
Bake A Wish
Melissa add sugar for her friends
Harriett's conditions have been challenging when it comes to food. Prader-Willi children typically need a low-calorie diet, while cystic fibrosis is best negotiated with a high-calorie diet.
Sadly, Harriett can't eat the sugary delights Melissa has always loved to cook.
"Most of my baking is sugar-free, low-carb pretend food," Melissa said.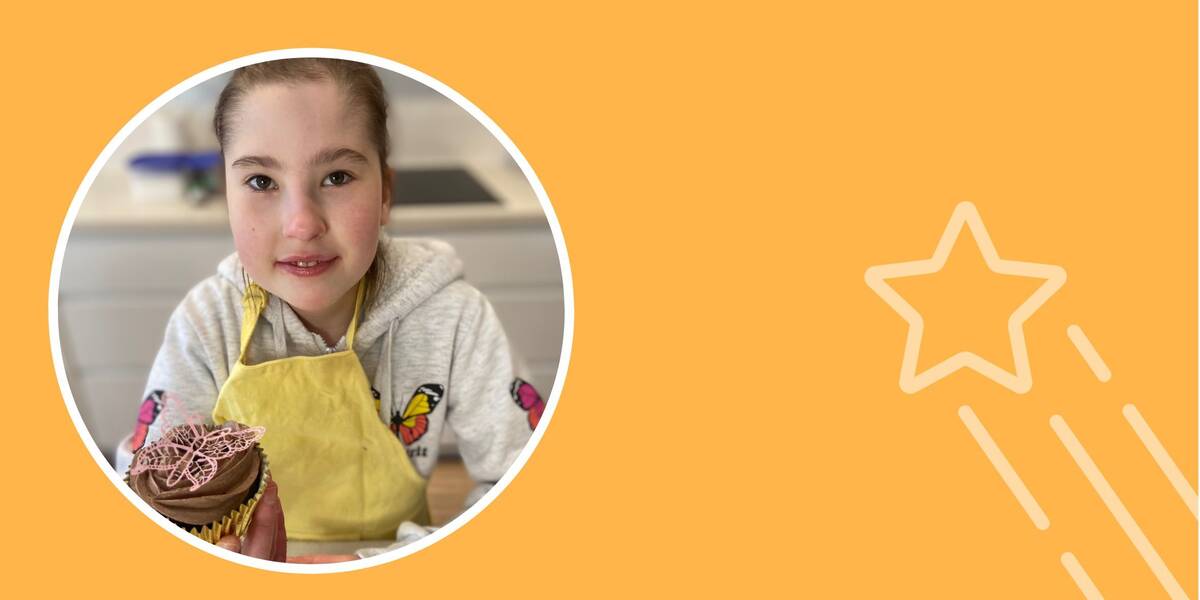 But things have changed with Bake A Wish, with Melissa making cupcakes and cookies "loaded with sugar" for her friends.
"They know where to come when they want something sweet," Melissa said.
"They have seen me promote Bake A Wish on Facebook. They have seen Harriett when she's not so well, so they know how much the support from Make-A-Wish means."
And while she doesn't eat the sugary treats, Harriett has taken note of the feedback her mum's friends have given.
"They say they are delicious and yummy," Harriett said, confidently.
Support Melissa and Harriett's Bake A Wish here.
She wants to talk to the people there about how to grow her own butterflies

Melissa

Mum of Harriett, 11, Prader-Willi syndrome
Make wishes come true
Please give what you can - every dollar counts.
The Wish Journey
How a wish comes to life
Make-A-Wish volunteers visit each child to capture their greatest wish, getting to the heart of what kids truly want and why. This profound insight is part of what makes Make-A-Wish unique, giving children full creative control and helping to shape their entire Wish Journey.
Back at Make-A-Wish HQ, we partner with families, volunteers and medical teams to design the ultimate wish experience - and start rallying our partners and supporters to help make it happen.
In the lead up to the wish, we take each child on a journey designed to build excitement and provide a welcome distraction from medical treatment. Anticipation can be incredibly powerful, helping to calm, distract and inspire sick kids at a time they need it most.
When the moment finally arrives, children get to experience their greatest wish come true - it's everything they've imagined and more. Pinch yourself, and don't forget to take a breath and enjoy every precious moment!
Wish impact studies show that a child's wish lives on, long after the moment. A wish gives more than just hope – with an incredible and lasting effect on the lives of sick kids, their families and wider communities.