Daniel's ship wish spurs him on years later
Daniel's wish to go on a battleship came true in 2017. Six years later, he draws on the memories of the wish when facing medical challenges.
Daniel's special mood-changer
When Daniel is moments from going into surgery, he presses an imaginary TV remote control and changes channels.
His mind shifts from the impending discomfort to the day his wish came true to go on a battleship.
Sometimes Daniel will be inside an MRI scan machine for two hours. Plenty of time to recall his memorable wish day.
"I just start to think about the fun moments and memories from the wish. It helps calm me down and be more relaxed," Daniel said.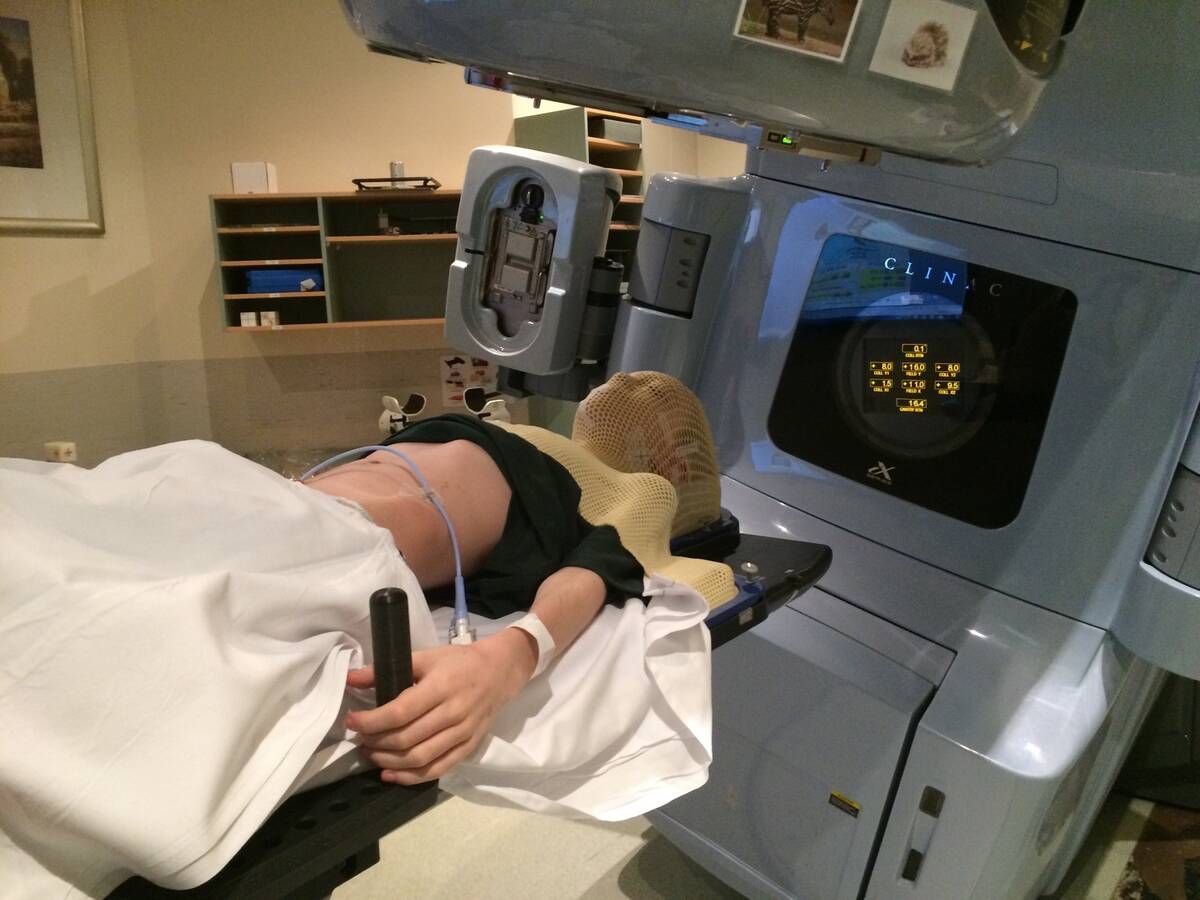 I just start to think about the fun moments and memories from the wish

Daniel, Wish Child
Power of the wish lives on
Mum Cheryl said Daniel's ability to relax himself means doctors and nurses can get going sooner on some of the more complex procedures.
"I remember Daniel had a nasty nasal gastric tube at one stage – and they are awful for doctors to get down – and I helped Daniel by saying, 'we are on the bridge of the ship; we are meeting the captain'. I walked him through it, and before you know, it's done … the tube is down his throat."
On another occasion, Cheryl remembers Daniel smiling as he was sedated pre-op.
"We had been visualising being on the bridge of the ship while he was being prepped to go under," Cheryl said.
"He has never smiled while going under. I felt very relieved as I left him on the table."
Diagnosis then surgeries
Daniel was diagnosed in 2015 with a cancerous tumour on his spinal cord.
He has had two major surgeries on his spine, and then, following radiation, he experienced problems with his bladder, which led to more surgeries.
Daniel's wish to spend time on a battleship at sea came true in 2017.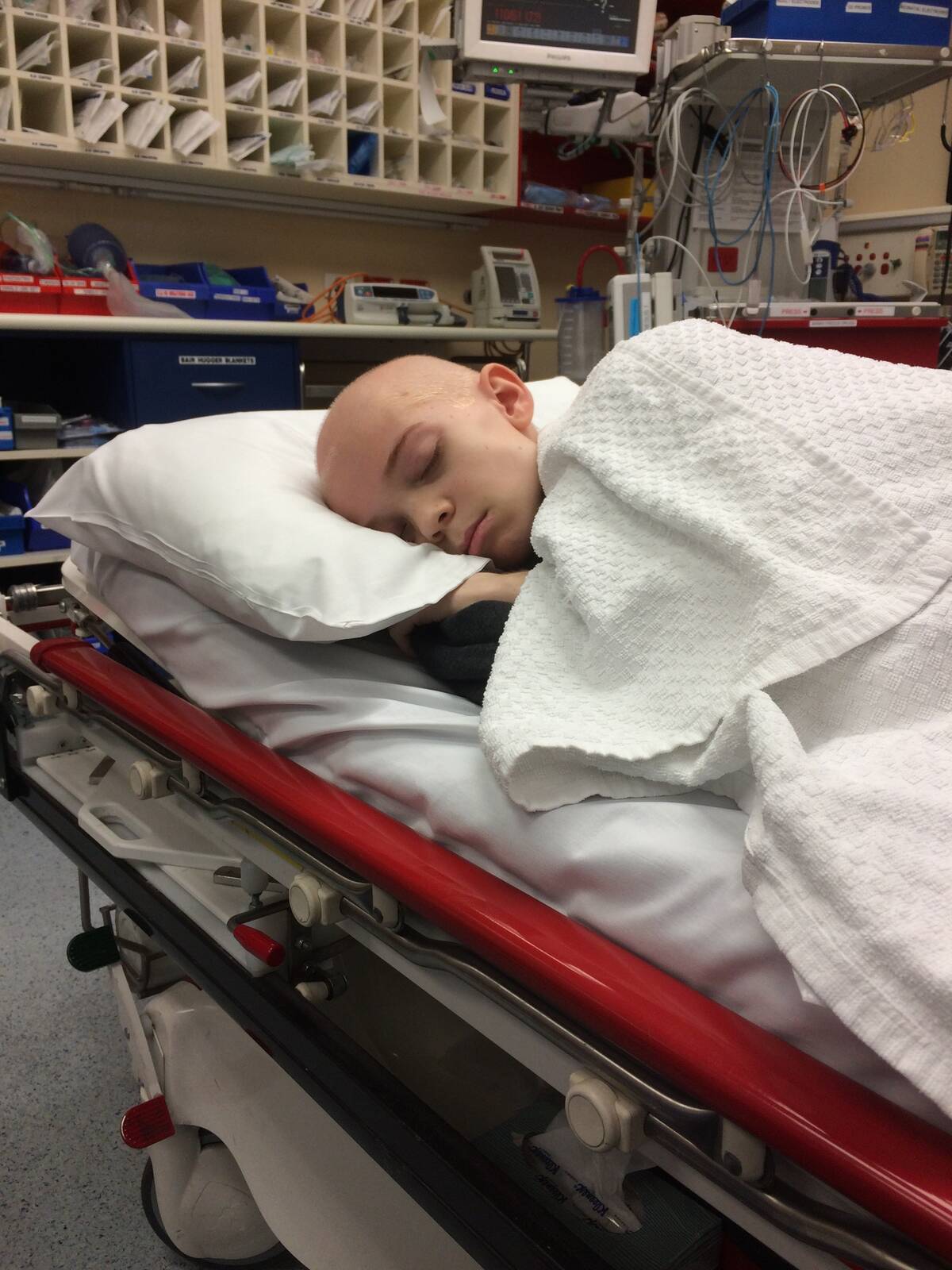 When you have an incredibly unwell child, you do anything to make them smile and feel special. Unfortunately serious illness can make this nearly impossible. Make-A-Wish helps your child and family find those smiles again

Cheryl, Wish mum
Anticipation grew for Digger Dan
Born on Anzac Day, the Defence Force seemed destined to be part of Daniel's life.
"Since he was a wee baby, we have always called him Digger Dan," Cheryl said.
"He would always go to the Dawn Service and always showed an interest in the Defence Force."
Daniel was still on the road to recovery in the lead-up to his wish. So Make-A-Wish helped him put on badly-need weight by sending Krispy Kreme doughnuts with his name inscribed on each doughnut.
Make-A-Wish also sent him a box to store any positive memories he would write on bits of paper.
"Make-A-Wish continually changes the mood," Cheryl said.
"You can have an ordinary day or maybe even a bad day, and you'll come home and sit down to dinner, and there's something from Make-A-Wish and all of a sudden, you're happy and positive."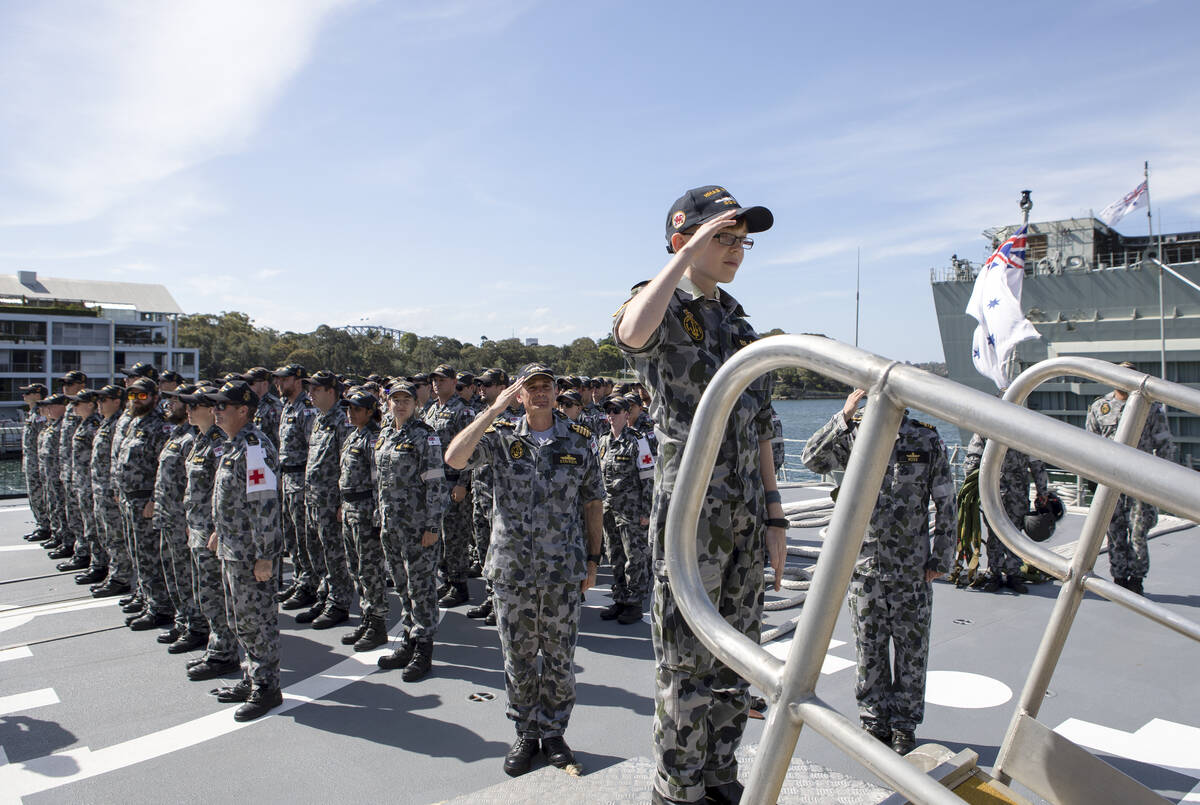 Daniel becomes an honorary lieutenant
Daniel was taken by helicopter on his wish day to HMAS Hobart, a guided missile destroyer.
Cheryl said Daniel was given various responsibilities for the day, including choosing the ship's menu. And at one stage, "they fired one of the big guns, and all the casings fell to the ground, and we picked one up, and it had Daniel's name engraved on it".
Daniel was also made an honorary lieutenant of the Australian Navy.
"It was a very emotional day," Cheryl said.
"But I was doing all right until we took an inflatable boat from the shore out to the ship, and I'm sitting behind Daniel and the navy officer, and the officer said, 'see those flags on the ship, they say Welcome Daniel' and that was it, I had a little cry."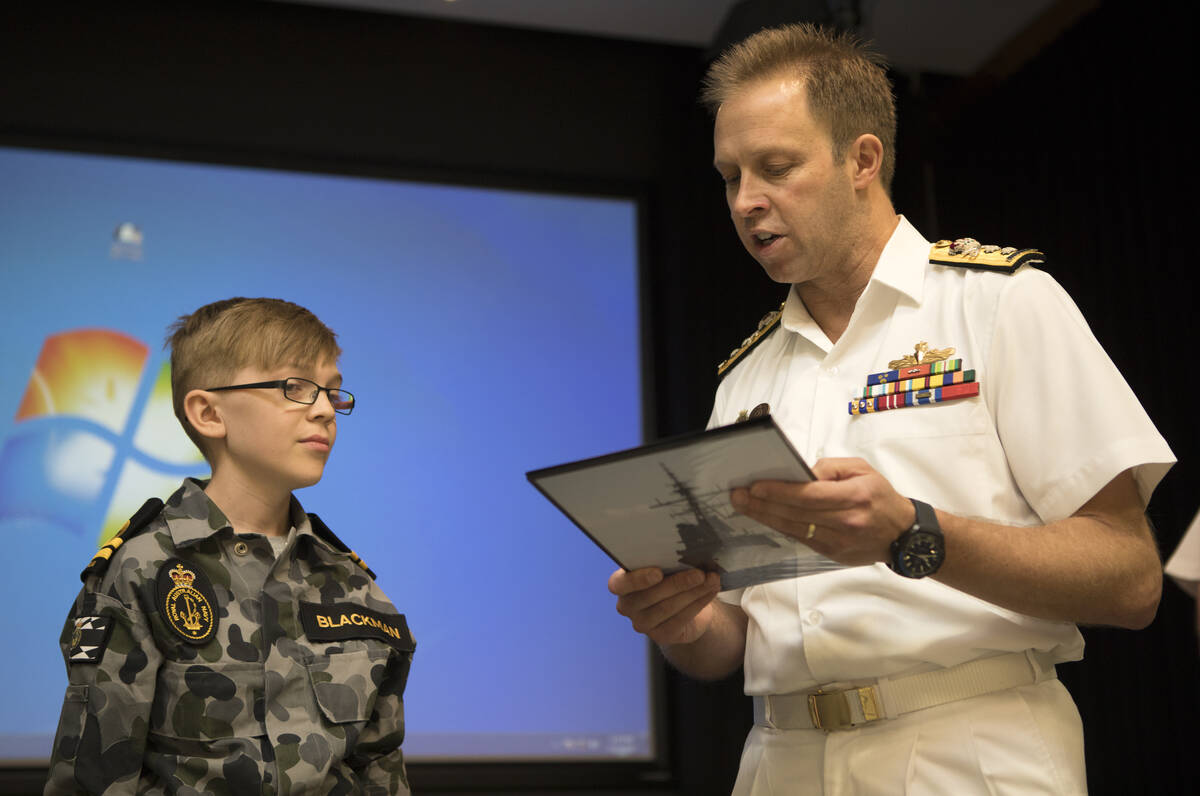 Wish helps family find strength and hope
Cheryl said the wish had a huge impact on Daniel and the whole family.
"It is truly beyond words how Daniel's wish has improved his total well-being," she said.
"We are continually reminded of his wish and all the happiness and joy it gave us through daily life and know that this will continue for the rest of our lives.
"We are truly amazed at how big an impact it has had on our lives. We are forever grateful to Make-A-Wish for helping us find our strength, hope and smiles."
Cheryl said she would also like to thank The Royal Australian Navy for the great lengths they went to for Daniel.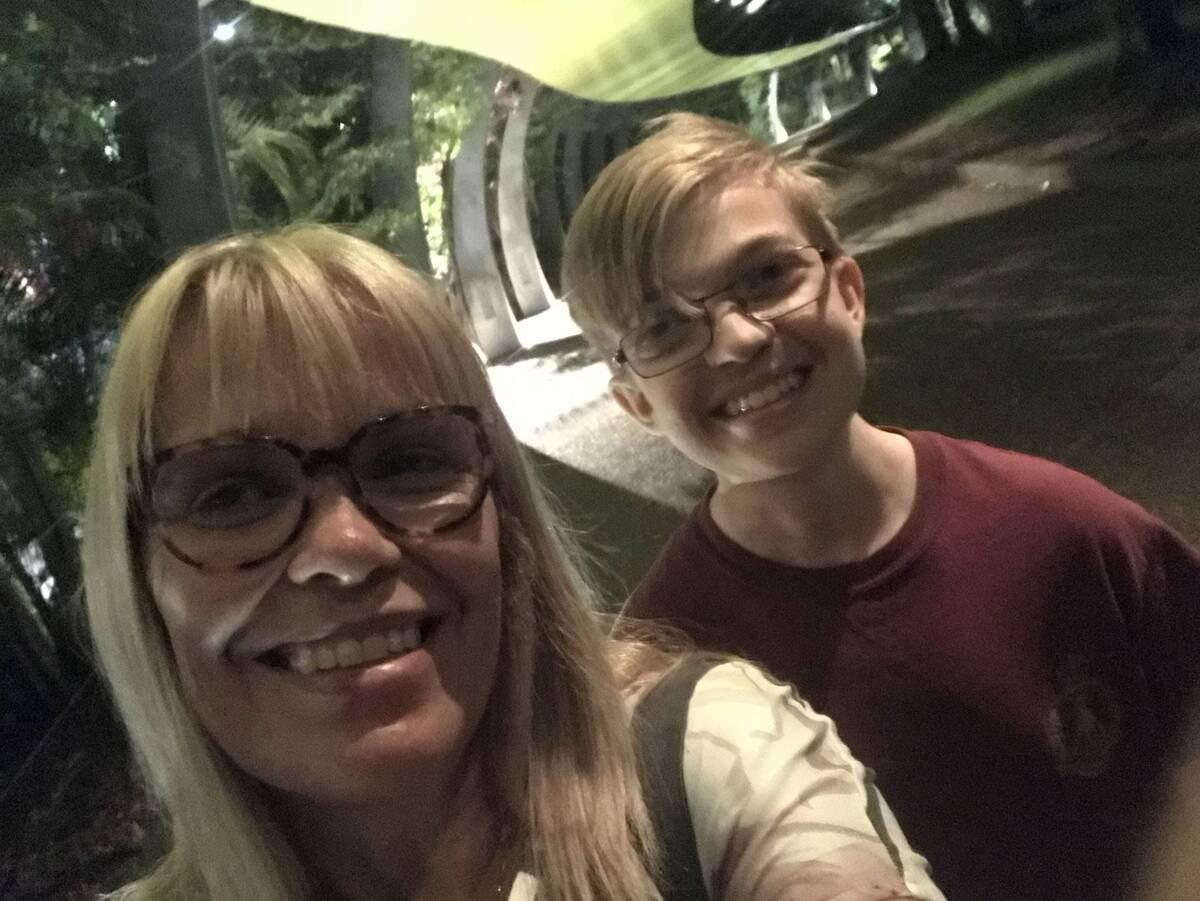 Find out more below about how you can support the 900 wish kids currently on their wish journey.