Charlotte's wish, reimagined
Charlotte's wish is one of the few we've been able to grant since the latest COVID-19 shutdowns. However given her deteriorating condition, the Make-A-Wish community worked some serious magic to make sure it happened.
Background
Meet Charlotte
Charlotte, 8, has a disease of the nervous system and sadly her vision is currently deteriorating at an unknown rate. Her beautiful wish is to have a fairy garden she can visit in her backyard, which will bring untold joy for both her and her family.

The original plan was for Charlotte's new fairy garden to be unveiled last Saturday, with a garden tea party for family and friends, plus a special unicorn and her favourite fairy, Zarina.
Due to the COVID-19 emergency, this, of course, couldn't happen as planned.
However, thanks to our supporters and extra committed Make-A-Wish volunteers, Charlotte's wish was able to continue, albeit in a reimagined form.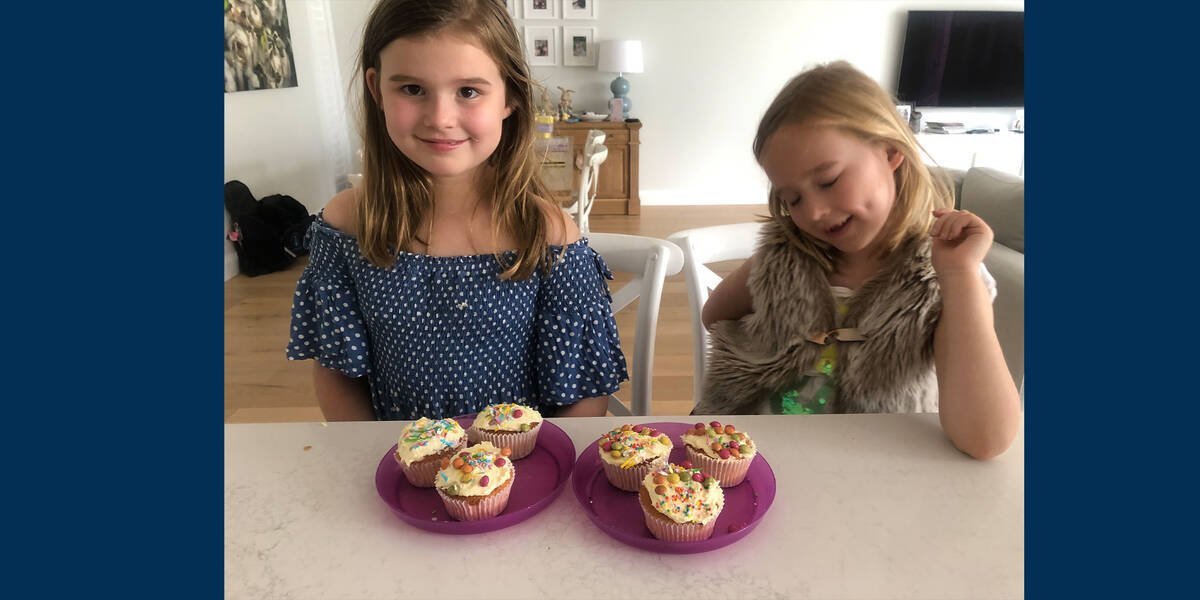 The wish
A wish, reimagined
Our Sydney North branch volunteers including Marion, Julie, Jayne and Rosemary, created Charlotte's magical fairy garden and planter boxes in advance, all the while ensuring they didn't come into contact with anyone or in any way breach the latest health guidelines.

On completion, they transported and safely left the materials for Charlotte's mum and dad to install, along with a few other goodies for her wish.

Charlotte's mum told us that magical letters often make their way to Charlotte, via a little 'fairy door' in her room, from her favourite fairy friends including one named Zarina.
In the lead up to her wish (also known as the Wish Anticipation stage) - the Wish team also passed on letters from the 'Boss Queen Fairy' and had our National Patron Robyn Moore record a special audio clip to help her stay positive and focused.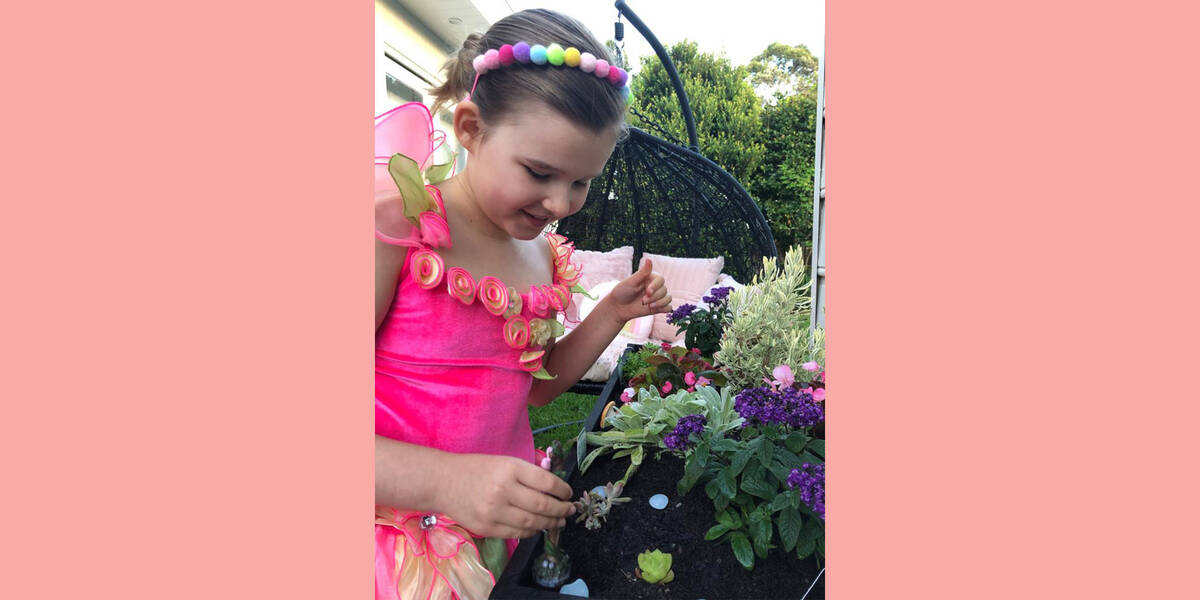 Wish day
Magical memories
On Saturday morning, Charlotte received the latest letter from Boss Queen Fairy - learning that the fairies had worked hard to put together her special new garden while she slept!

Dressed in her fairy best, and with her younger sister Eve in tow, Charlotte set off to explore her fairy garden. She was absolutely in awe of the garden, and besotted with the additional touches, including a hanging-basket chair decked with heavenly cushions and a bespoke pink garden door made by a friend of the Wish team.
When the fairy dust settled, Wish team member extraordinaire Simone said: "We organised for the fairy Zarina to do a Zoom call with Charlotte and her sister - she absolutely loved it, and apparently couldn't stop smiling. Charlotte and Eve then baked cupcakes for Zarina and her fairy friends to say thank you.
"While we're heartbroken to be unable to make some wishes come true over this period for children who need them, we were absolutely thrilled to be able to make Charlotte's wish come true, especially given the progressive nature of her condition."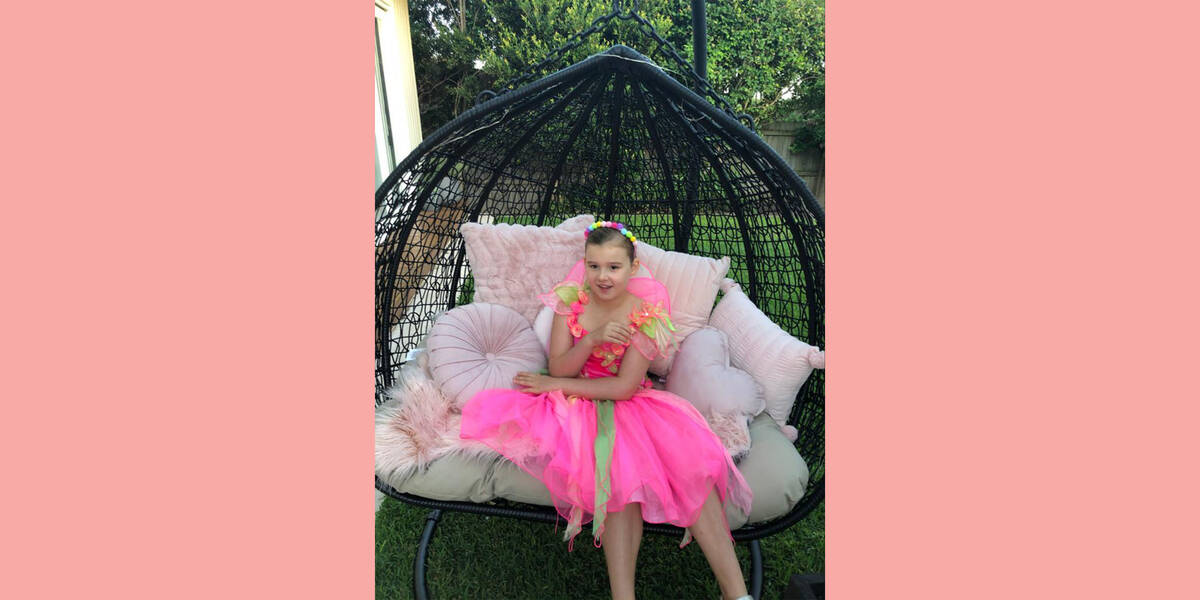 "I wish for a fairy garden in my backyard"

Charlotte, 8

Batten's disease
The Wish Journey
How a wish comes to life
Make-A-Wish volunteers visit each child to capture their greatest wish, getting to the heart of what kids truly want and why. This profound insight is part of what makes Make-A-Wish unique, giving children full creative control and helping to shape their entire Wish Journey.
Back at Make-A-Wish HQ, we partner with families, volunteers and medical teams to design the ultimate wish experience - and start rallying our partners and supporters to help make it happen.
In the lead up to the wish, we take each child on a journey designed to build excitement and provide a welcome distraction from medical treatment. Anticipation can be incredibly powerful, helping to calm, distract and inspire sick kids at a time they need it most.
When the moment finally arrives, children get to experience their greatest wish come true - it's everything they've imagined and more. Pinch yourself, and don't forget to take a breath and enjoy every precious moment!
Wish impact studies show that a child's wish lives on, long after the moment. A wish gives more than just hope – with an incredible and lasting effect on the lives of sick kids, their families and wider communities.