Meet Aysha the mermaid!
From almost the time she was diagnosed with leukaemia, Aysha was thinking about the day she would meet real mermaids and thanks to our donors and supporters, her wish came true!
Aysha, aged 6, acute lymphoblastic leukaemia: "I wish to meet, swim and play with mermaids."
Disbelief
Diagnosis comes overseas
Jess was thousands of miles from home when her daughter Aysha, then 5, received the news that changed their worlds.
Living at the time in China, Aysha had been feeling tired and lethargic. Jess hoped it was just a cold or flu, or even the local air pollution causing her symptoms. But a blood test found Aysha had acute lymphoblastic leukaemia.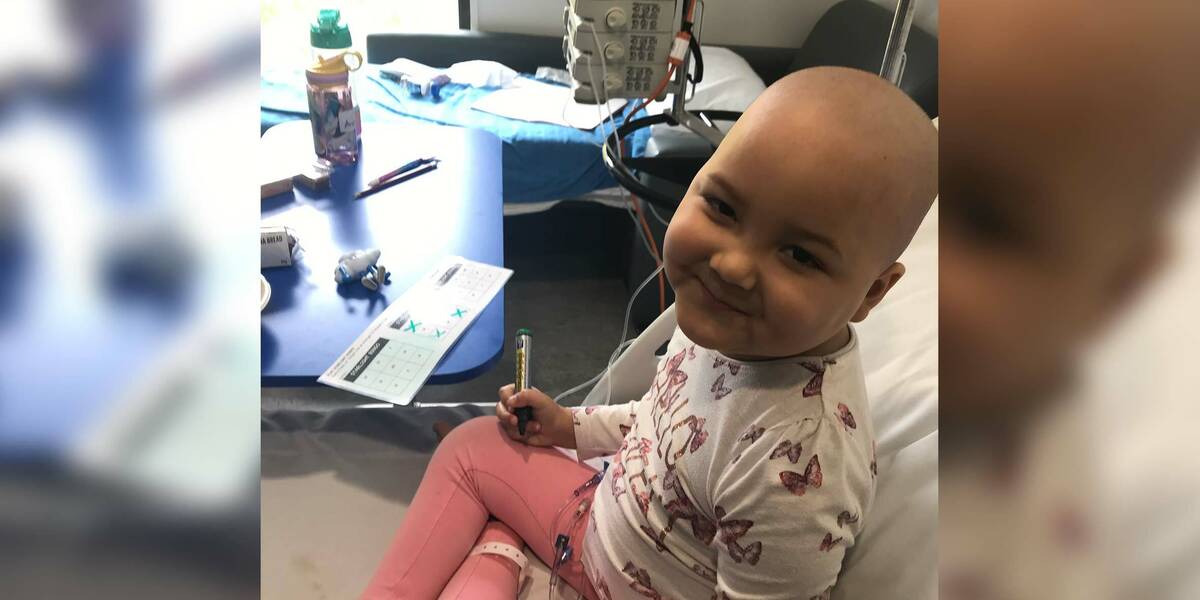 "You think, 'is this serious, is this really happening?' It was really hard to believe," Jess said.
"Being foreigners, it just felt overwhelming. The moment we found out her diagnosis, we decided to come back home to Sydney."
Medical journey
Resilient girl stays strong
Aysha's chemotherapy treatment started soon after she returned to Australia.
Jess described the medical journey as "heartbreaking" and struggled to understand why her beautiful daughter had become critically ill.
"It was sad for us. We are a normal family who just tries to do the right thing in life," Jess said.
"But Aysha is resilient and would say 'let's get on with it and do what we have to do'."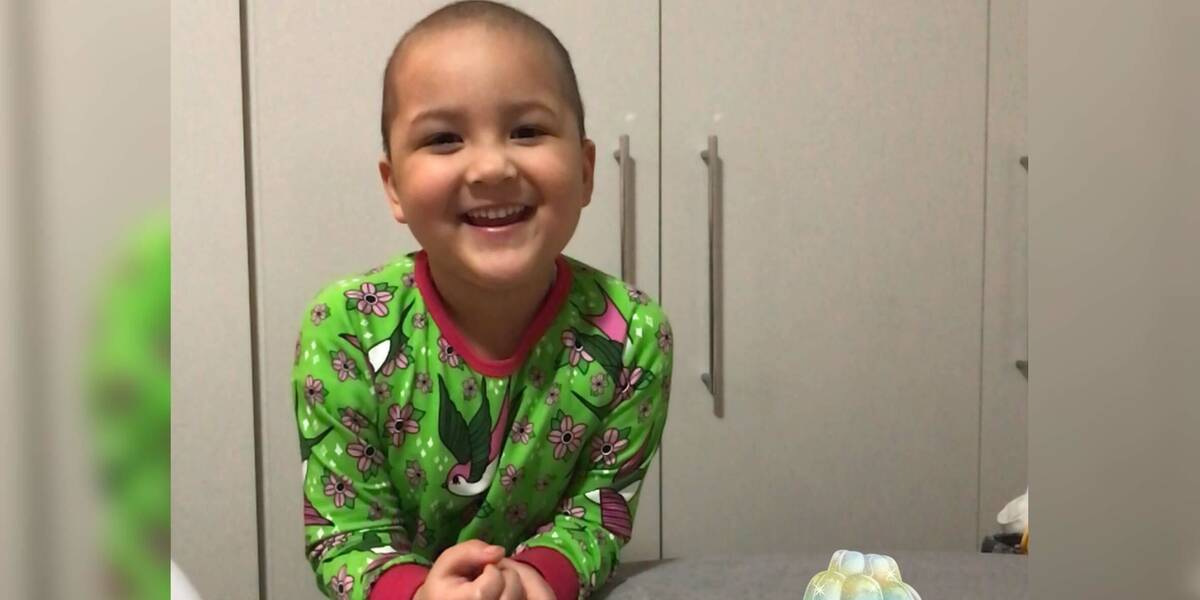 Four months into her treatment, Aysha's doctors were not happy with her progress and opted for a higher dose of chemotherapy.
This meant a central line – a long, thin tube - had to be inserted into Aysha's chest to deliver her meds.
Despite the setback, Aysha eventually responded to the new treatment, and 15 months into her medical journey the central line was removed.
As Aysha got accustomed to her hospital appointments, Jess said the caring little girl began to help other young children experiencing similar medical journeys.
"As new patients would come in, she would befriend them," Jess said. "She would often go up to another child and say 'it's okay, I was a bit scared before too, but it is over quickly, and you'll be okay'."
Wish Journey
Anticipation builds
As Aysha got back on her feet, Make-A-Wish started to help Aysha plan for her Wish Journey. Wishes are carefully designed and delivered over several stages to create a positive, lasting impact for every wish child.
Jess said Aysha had always been fond of mermaids and loved watching any shows about mermaids on TV.
"She likes their good nature, and is so fascinated by the half-fish, half-human thing, so she always wanted to meet a real mermaid," Jess said.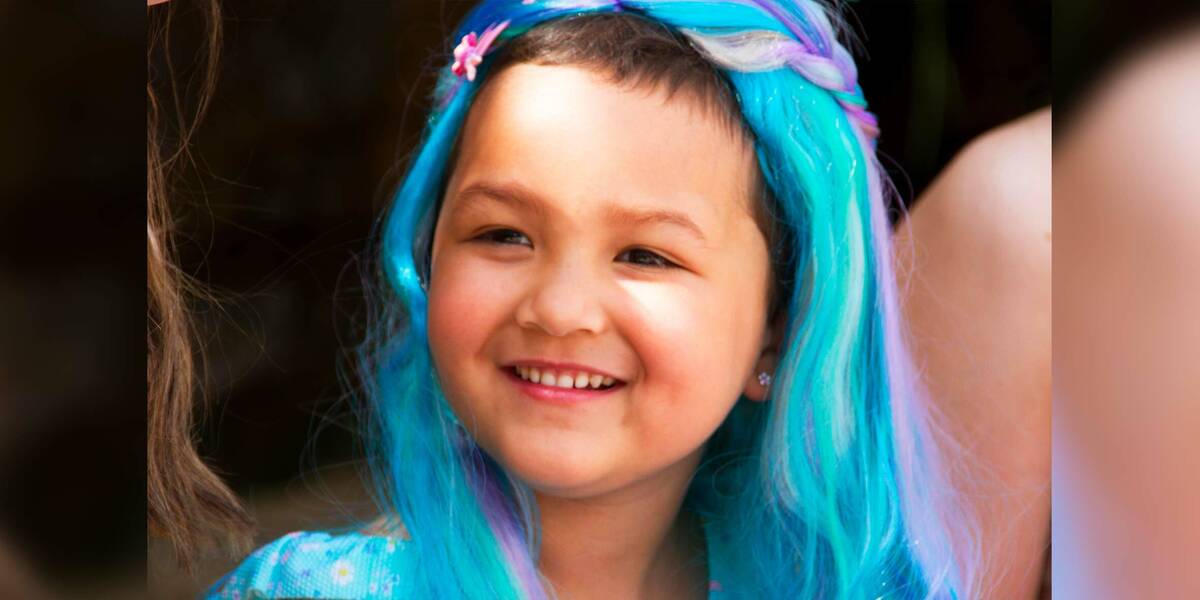 While Aysha was waiting for her wish, Make-A-Wish created a comprehensive storyline to help build Aysha's anticipation and excitement.
Aysha received letters from the Magical Mermaid Society summoning her for an extraordinary mission. Mermaid Marina explained they needed someone who deeply felt and understood "mermaid magic" to recover necklaces lost by the mermaids.
Mermaid meeting
Aysha finds the heart of the ocean
On the day of her wish, Aysha arrived at the beach in a limousine and was greeted by a fairy guardian, Hannah. As Hannah walked Aysha down towards the water, the little girl knew something was up.
"I said to Hannah, 'something looks fishy!'," Aysha said.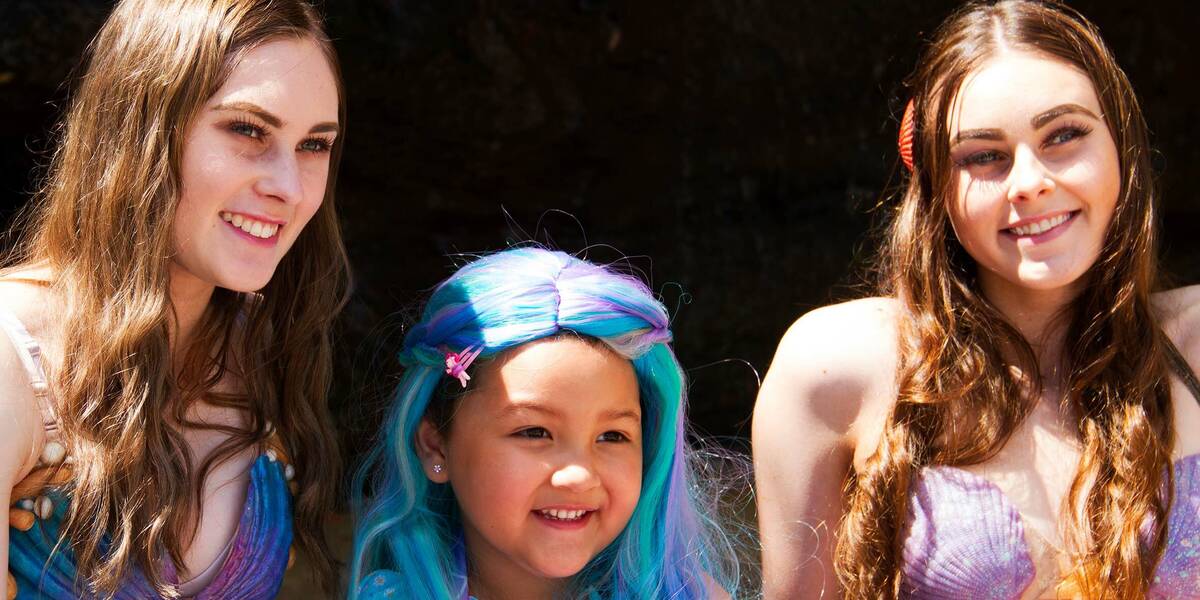 "Then we saw the mermaids. They were washed up on the beach."
Aysha helped the two stranded mermaids find their magical necklaces, called the 'heart of the ocean', retrieving them from some cheeky seagulls. Aysha then got to talk and get to know the two mermaids, Marina and Serenity, and got her very own mermaid tail and wig.
When Aysha ultimately floated home that night, Jess said she was reluctant to remove her tail, or as she called it, "flippers".
"She wanted to keep it on, to have a bath with it," Jess said.
"She was still on a high the next day, wearing her wig and reading through the Mermaid Society letters instead of doing her homework.
"I am so glad for Make-A-Wish – it gives children who have been through so much the opportunity to get a wish granted."

I told all my friends I met mermaids!

Aysha

aged 6, acute lymphoblastic leukaemia
Make wishes come true
Please give what you can - every dollar counts.
The Wish Journey
How a wish comes to life
Make-A-Wish volunteers visit each child to capture their greatest wish, getting to the heart of what kids truly want and why. This profound insight is part of what makes Make-A-Wish unique, giving children full creative control and helping to shape their entire Wish Journey.
Back at Make-A-Wish HQ, we partner with families, volunteers and medical teams to design the ultimate wish experience - and start rallying our partners and supporters to help make it happen.
In the lead up to the wish, we take each child on a journey designed to build excitement and provide a welcome distraction from medical treatment. Anticipation can be incredibly powerful, helping to calm, distract and inspire sick kids at a time they need it most.
When the moment finally arrives, children get to experience their greatest wish come true - it's everything they've imagined and more. Pinch yourself, and don't forget to take a breath and enjoy every precious moment!
Wish impact studies show that a child's wish lives on, long after the moment. A wish gives more than just hope – with an incredible and lasting effect on the lives of sick kids, their families and wider communities.