The day Ayla met Katy Perry
Like the words from her idol Katy Perry's hit song 'Roar', Ayla is a fighter, and she's dancing through the fire.
Background
Unexpected news
Ayla, aged 7, was diagnosed with Hodgkin's lymphoma a little over a year ago.
A persistent cough and tiredness led Ayla's mum Prasadi to seek medical advice. A few tests later, they got some news they weren't expecting: Ayla had a tumour.
"It was very surreal, it didn't seem to make sense," Prasadi said. "I thought there was a chance it wasn't what they said. But she started chemotherapy a week later.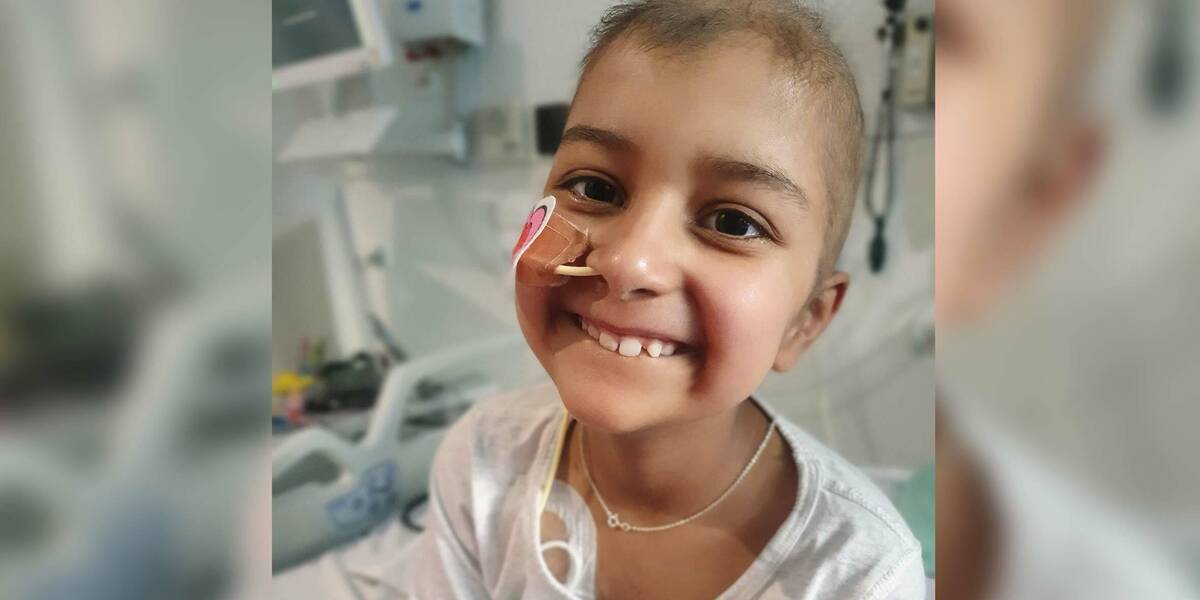 "It was all basically zero to 100."
Ayla had a couple of rounds of tough chemotherapy, and things began to look up.
"It seemed like we had got it," Prasadi said. "And then it came back.
"We didn't realise that with these things it can go, and it can come back."
Medical journey
Life gets tougher
In her second battle with her tumour, Ayla underwent more chemotherapy and in July this year had a bone marrow transplant.
Prasadi said the bone marrow "was almost like a sledgehammer when other options have failed". Unfortunately, the transplant also failed, and Ayla's tumour remains.
"She's now going through radiation treatment, and we don't know what's next. We still have options," Prasadi said.
Despite her ongoing medical challenges, Ayla has remained positive.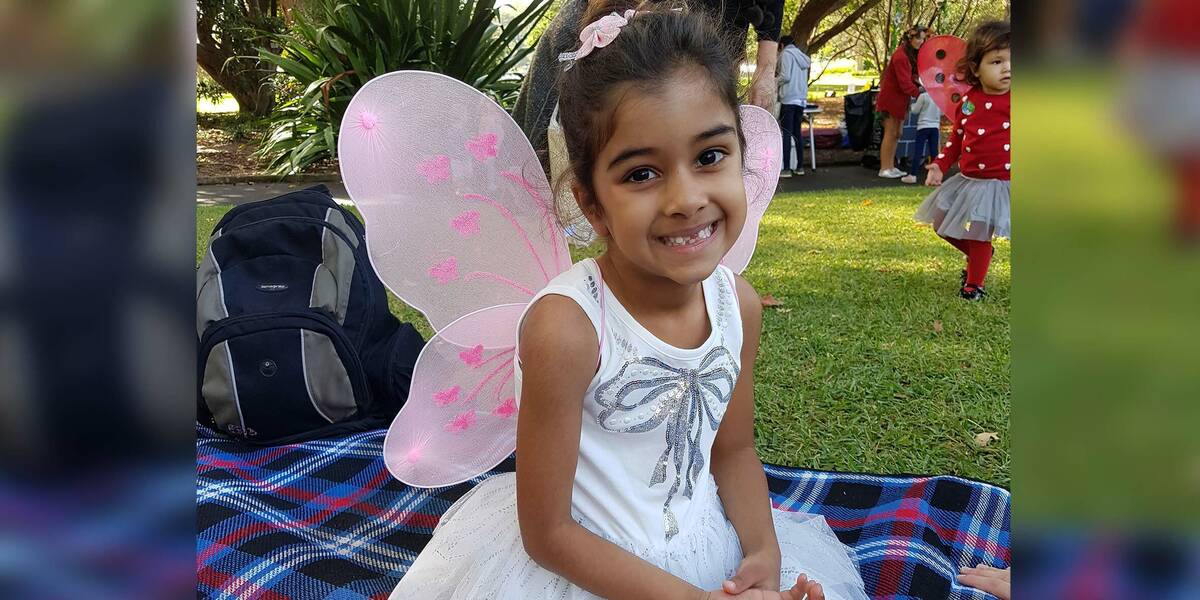 "She's like a ray of sunshine," Prasadi said.
"She's just amazing. She does everything we ask of her. She understands why she has to go through things; we don't lie to her. She gets impatient and wants it to finish. But she doesn't take it out on anyone.
"She hasn't been able to go to school. But it is what it is. She is brave."
Ayla's wish
"I wish to meet Katy Perry!"
Singing and painting are Ayla's passions, so it was no surprise that one of them came to the fore when Make-A-Wish knocked on her front door.
Volunteer Samantha Kiss remembers a "super-intelligent, outgoing kid" when she first visited Ayla's Sydney home. Ayla mentioned something about meeting a famous singer. Still, it wasn't until the second home visit that Samantha and another volunteer walked away clear about what Ayla wanted for her wish.
Ayla told the volunteers she wanted to meet Katy Perry and write a song with her.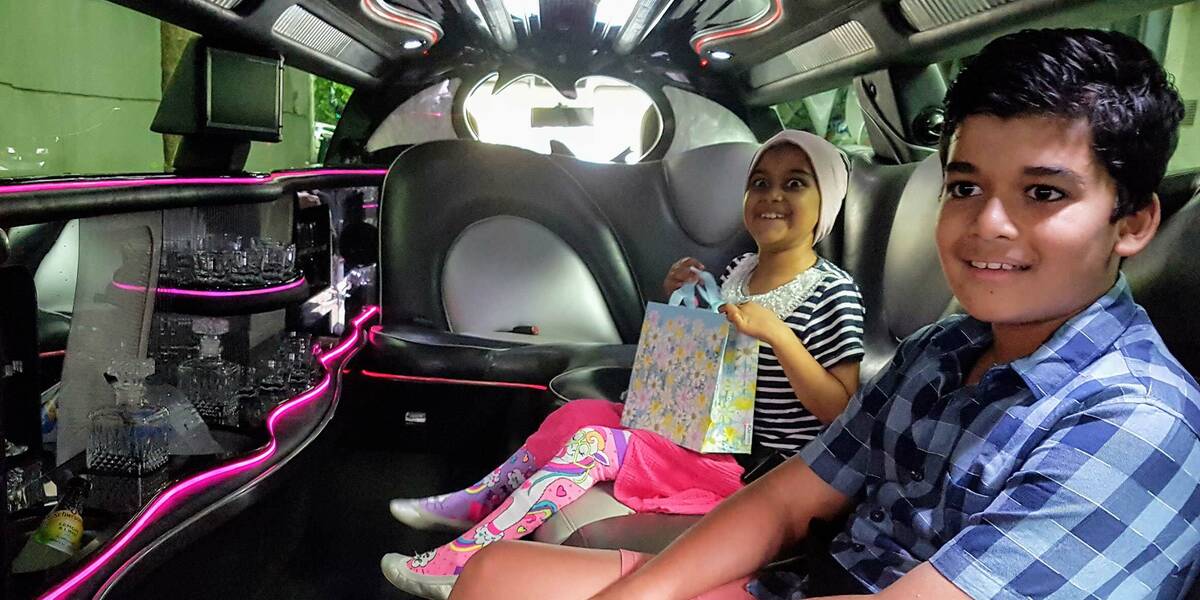 "What I found interesting was she kept talking about how she likes Katy Perry's songwriting ability and her storytelling," Samantha said.
"It just wasn't a surface level 'I want to meet a celebrity' thing. We were asking Ayla questions like 'what will you ask Katie if you see her' and she would say she would ask about her songwriting process, how she writes her songs.
"We then brought her mum into the discussion, and she looked at us as if to say 'surely that's not possible'. She literally laughed. She asked us on a scale of 1 to 10 how doable is that – with 10 being extremely difficult - and someone replied, about 11!"
Meeting Katy Perry
Above and beyond
With Ayla's wish decided, the Wish Force went into overdrive to make it happen.
Word filtered through that Katy Perry would be in Melbourne in March this year.
Prasadi called Make-A-Wish to tell them Katy would be in Melbourne for a cricket match, and, after phone calls, Prasadi got an update.
"Make-A-Wish got back to me and said 'All right, we are going to make it happen',"
"It all happened very quickly at that point. Ayla was just beyond happy."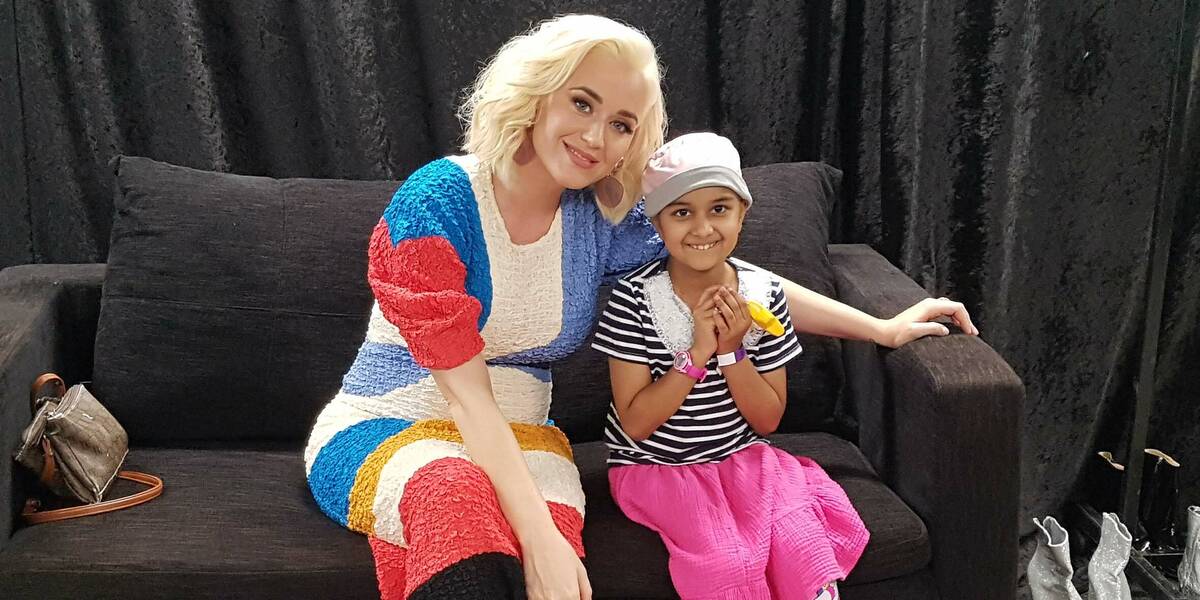 On the day of her wish, Ayla arrived at the venue in a limousine with her family, then waited patiently while Katy conducted other interviews.
At one point Katy walked past and waved to Ayla, which Prasadi said they thought was the actual 'meet and greet'.
"But then they came to us and said we can go backstage now. I was like 'WHAT!'," Prasadi said.
"Katy spent 30 minutes with us. It was so above and beyond. I felt awkward thinking 'oh my god, she probably has to be somewhere'. Katy was great; she spent a lot of time with us and talked about music."
Ayla presented Katy with a scarf, which carried a print of one of Ayla's paintings.
Ayla told Katy in a card "I am so grateful for your kindness. Hope you enjoy it".
Katy replied the scarf was just what she needed in chilly Melbourne.
"It's so beautiful! I am going to keep this forever and forever. I am going to wear it forever and forever too. You are really good at this. That's such a great gift," she said.
Wish effect
A different kind of happiness
Prasadi said the smile on Ayla's face when she was with Katy Perry was unique.
"I have seen her happy but not like this …. it's a different sort of happiness. It's the kind of thing you can't replicate," she said.
"It was a once-in-a-lifetime experience.
"From the Wish coordinators to the volunteers, it was just amazing. Nothing was left to chance, it was so well organised, and Ayla genuinely felt like a celebrity."
Prasadi said as she continues her medical journey, Ayla will look back fondly on her wish. She will no doubt also immerse herself in her singing and painting.
Ayla loves singing along to songs on the radio but also loves coming up with her own lyrics and singing them.
"She loves to sing, but painting is her true passion," Prasadi said. "She gets lost in it."
Ayla's family hopes she'll have her paintings on display in the Art Gallery of NSW one day.
"She's got something hanging in the children's hospital," Prasadi said. "So that's step one!"
I remember during home visits (where we capture the wish), Ayla's mum said her wish should be something her family couldn't give her - something unique or that you couldn't buy. Thanks to our supporters and Wish Force, Make-A-Wish absolutely delivered.

Make-A-Wish volunteer, Samantha Kiss
Make wishes come true
Please give what you can - every dollar counts.
The Wish Journey
How a wish comes to life
Make-A-Wish volunteers visit each child to capture their greatest wish, getting to the heart of what kids truly want and why. This profound insight is part of what makes Make-A-Wish unique, giving children full creative control and helping to shape their entire Wish Journey.
Back at Make-A-Wish HQ, we partner with families, volunteers and medical teams to design the ultimate wish experience - and start rallying our partners and supporters to help make it happen.
In the lead up to the wish, we take each child on a journey designed to build excitement and provide a welcome distraction from medical treatment. Anticipation can be incredibly powerful, helping to calm, distract and inspire sick kids at a time they need it most.
When the moment finally arrives, children get to experience their greatest wish come true - it's everything they've imagined and more. Pinch yourself, and don't forget to take a breath and enjoy every precious moment!
Wish impact studies show that a child's wish lives on, long after the moment. A wish gives more than just hope – with an incredible and lasting effect on the lives of sick kids, their families and wider communities.
Sign up to get inspirational stories
Receive our monthly newsletter