Ava's Animal Adventure
Ava, 12, loves snuggling with her cat Sparkles - but during her year-long cancer battle she often thought about how wonderful it would be to mix with other animals. Thanks to generous donors and #WishForce supporters like Hyundai Help For Kids, Ava's wish for an animal adventure came true.
Background
Meet Ava
Christmas 2016 wasn't the joyous occasion Ava, then 9, and parents Paul and Louise had expected.
Their bright little girl was diagnosed with Ewing sarcoma, a bone cancer in the base of her spine.
What followed was a year of treatment: 14 rounds of intensive chemotherapy, six weeks of daily radiotherapy and six blood transfusions.
Ava essentially missed a year of school and at times was in significant pain.
"I remember when they put a nasal gastric tube in, and the central line was put in, and she didn't speak for 10 days after that," Ava's mum Louise said.
"We didn't really understand what her treatments were going to look like. It was far worse than we could imagine."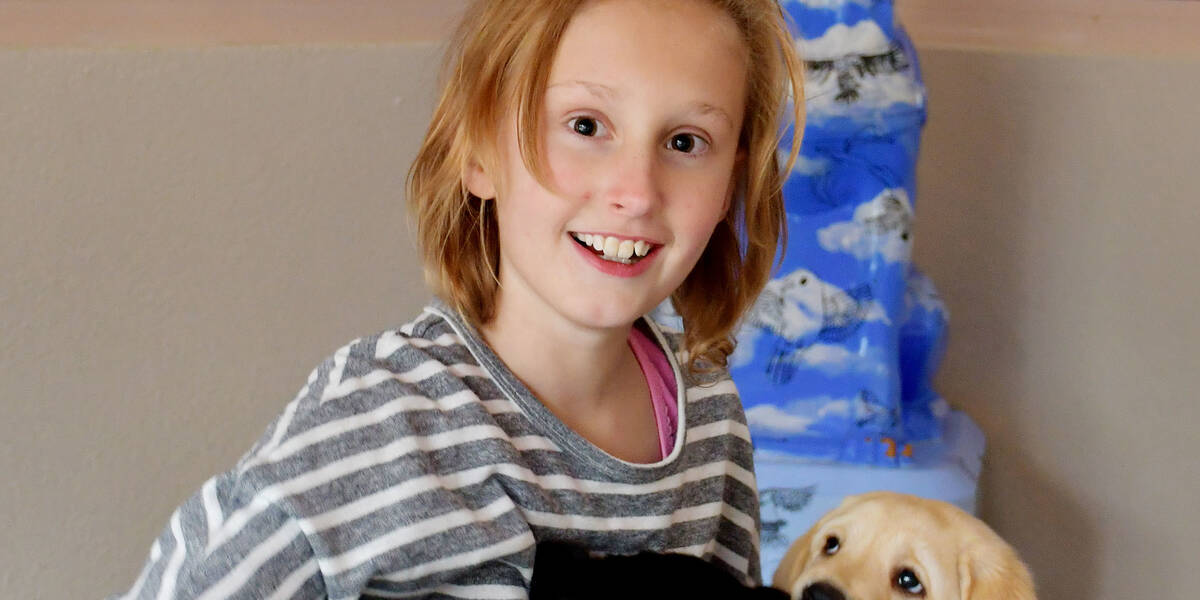 The wish
Animal lover
Ava's struggle with cancer took a positive turn in December 2017 when she was told there was no sign of Ewing sarcoma.
Relief was immense for the family, according to Paul.
"There were certainly times where it was really tough where she didn't feel she could do it but she did," Paul said.
After getting the all-clear, Ava's focus turned to her wish.
Living with a female cat called Sparkles which sleeps most nights on her bed, Ava has always been drawn to animals.
For her wish, she told Make-A-Wish she wanted to pat and play with baby animals.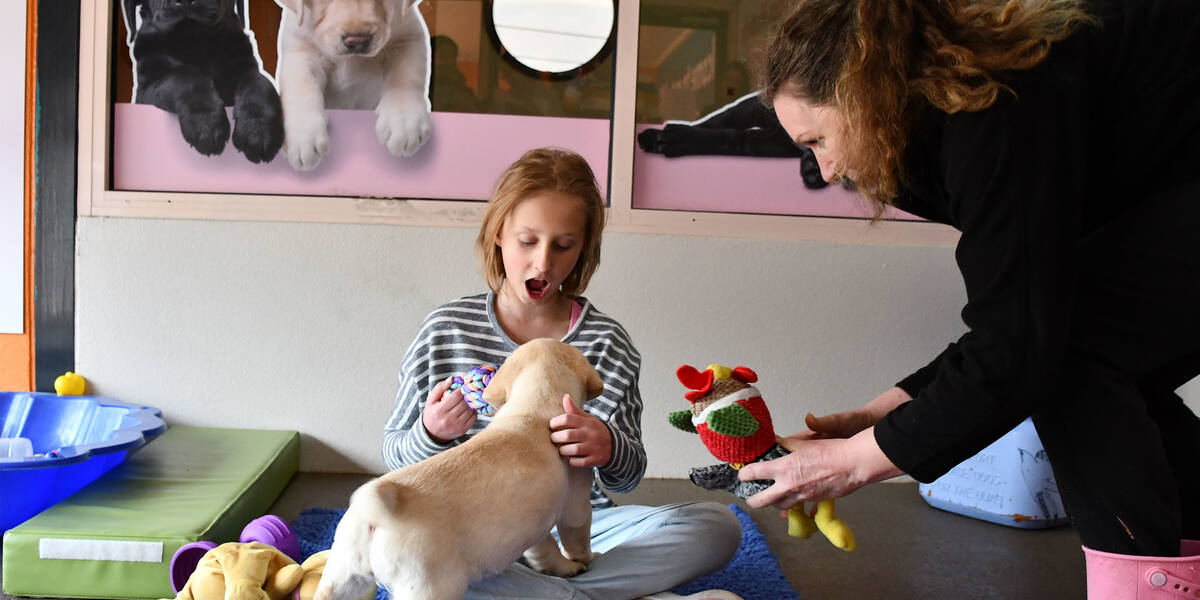 Wish day
An animal weekend
With a little help from our #WishForce partner Hyundai Help For Kids, Paul and Louise were able to take Ava on a weekend-long animal adventure.
Arriving in a custom-decorated car with her name on it, Ava first visited the Cat Café in Melbourne's CBD, before driving on to Werribee Zoo for a safari and close-up animal encounter.
The next day Ava journeyed out to Myuna Farm where she patted, cuddled and played with an assortment of baby animals.
"It was terrific for her to get so close and spend time with the animals, patting one of the goats for over an hour," Louise said.
"Having all her favourite foods at the farm on Sunday was a highlight and she also enjoyed taking the leftover churros to school!"
Hyundai Help for Kids ensured she had a permanent reminder of her special day, by providing her with special keepsake gifts for each stop on her adventure.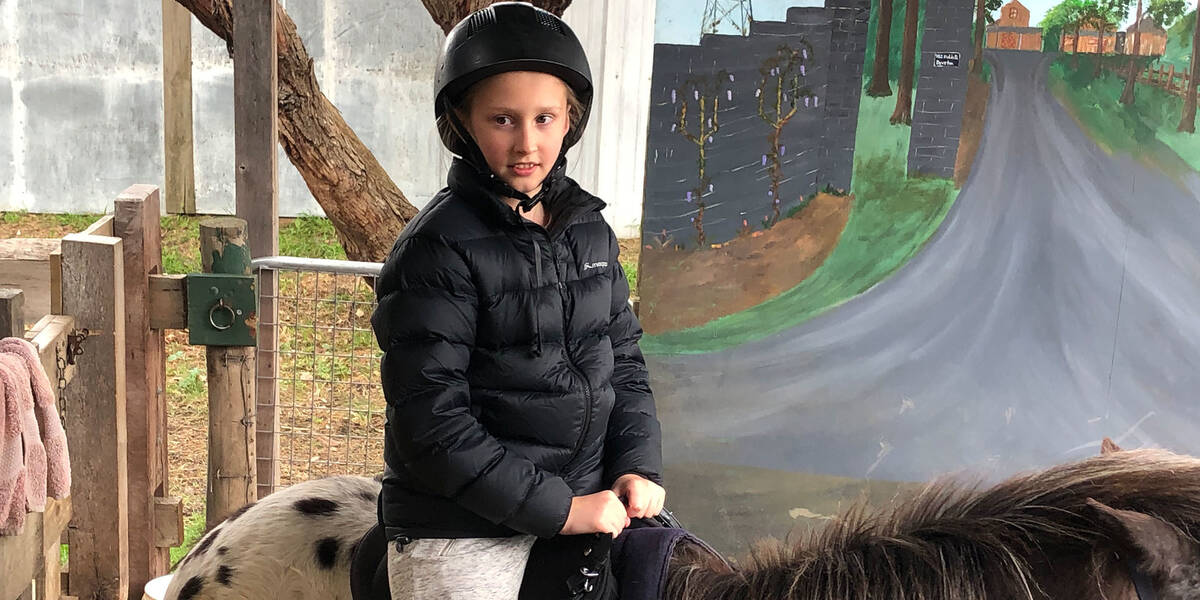 Wish effect
Good memories
Louise said the whole family took a lot of joy out of Ava's Animal Adventure.
And while Ava may have liked to take her favourite goat home, she did take away lots of good memories.
Louise said driving around in the custom-decorated Hyundai with Ava's name on it was a great start to Ava's adventure.
"Thank you Make-A-Wish for a memorable weekend, it was two years in the making and thoroughly enjoyed by Ava and her family," Louise said.
It was terrific for her to get so close and spend time with the animals, patting one of the goats for over an hour.

Ava's mum Louise
You can make the impossible possible
As one of Australia's Top 20 most trusted charities, we couldn't make wishes come true without your help. Please give what you can - every dollar counts.

The Wish Journey
How a wish comes to life
Make-A-Wish volunteers visit each child to capture their greatest wish, getting to the heart of what kids truly want and why. This profound insight is part of what makes Make-A-Wish unique, giving children full creative control and helping to shape their entire Wish Journey.
Back at Make-A-Wish HQ, we partner with families, volunteers and medical teams to design the ultimate wish experience - and start rallying our partners and supporters to help make it happen.
In the lead up to the wish, we take each child on a journey designed to build excitement and provide a welcome distraction from medical treatment. Anticipation can be incredibly powerful, helping to calm, distract and inspire sick kids at a time they need it most.
When the moment finally arrives, children get to experience their greatest wish come true - it's everything they've imagined and more. Pinch yourself, and don't forget to take a breath and enjoy every precious moment!
Wish impact studies show that a child's wish lives on, long after the moment. A wish gives more than just hope – with an incredible and lasting effect on the lives of sick kids, their families and wider communities.