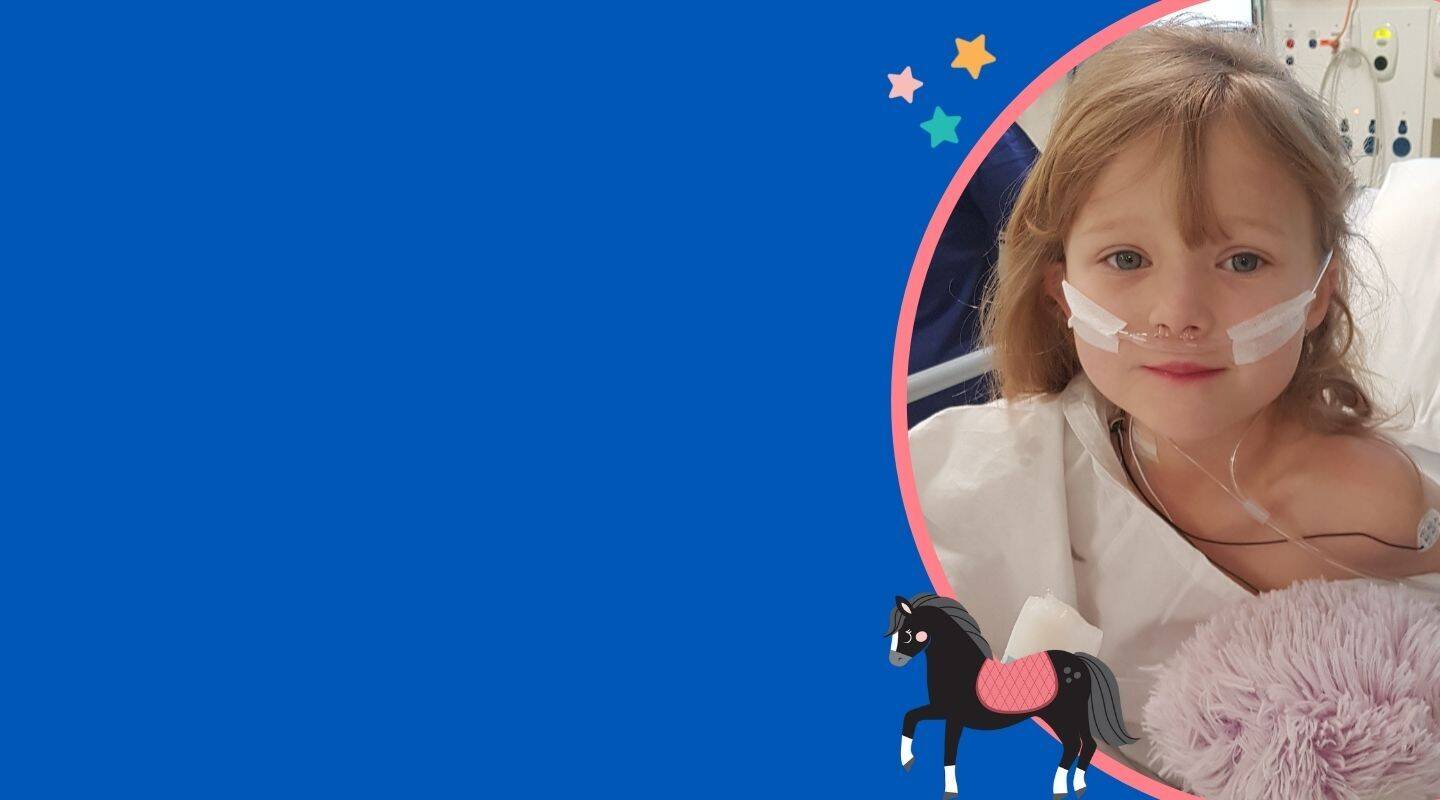 No hurdle is too high when a child has a wish.
Erin has faced many hurdles in her young life.
Your tax deductible gift by 30 June can help critically ill kids like Erin head into a brighter future.
Erin's story
One hurdle after another...
Erin is 9 years old and is the kindest, happiest girl you could ever meet.
"She's always got a smile on her face," says her Nan, Kylie. "And she has the most caring personality. If you need help, she will always help you – in any way she can."
Erin has faced one hurdle after another through her life so far.
It all started when she was six years old, happily growing up on a farm with her mum Crystal and dad Dylan, Nan Kylie and Pa Darren.
"Erin was complaining of a sore back," says Kylie. "Then her Pa and I noticed a tiny little lump. We made an appointment with the doctor for the next day. That whole night, I didn't sleep a wink. I couldn't stop worrying. Deep down, I had this awful, awful feeling."
Sadly, their worst fears were confirmed.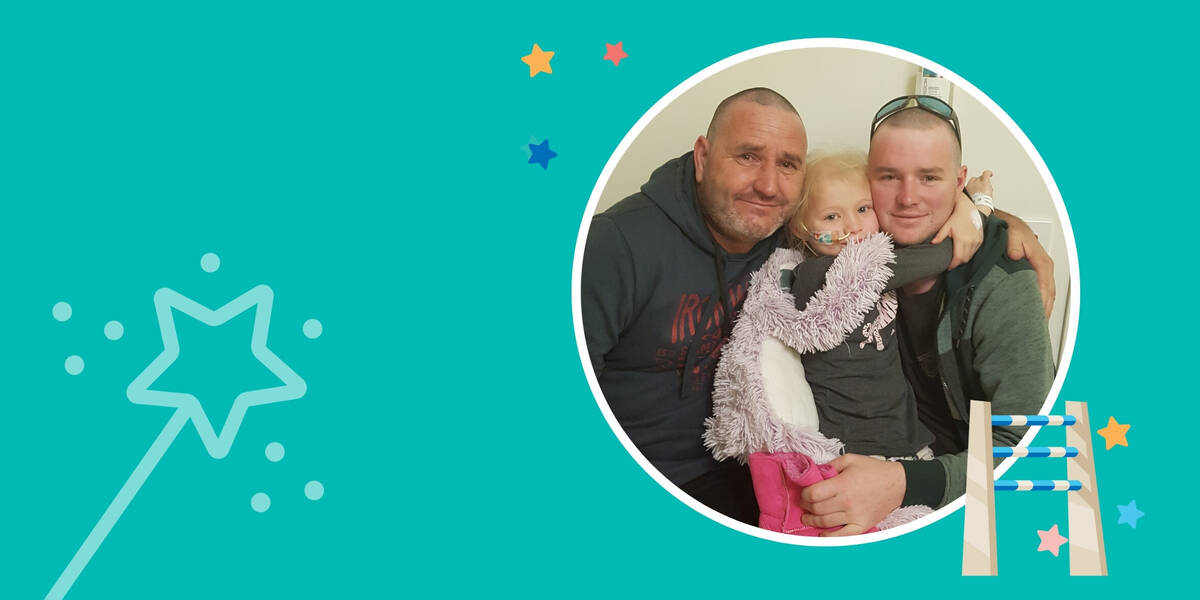 After a blur of blood tests, x-rays and scans at the local doctor, followed by a frantic dash to the Royal Children's in Melbourne, Erin was diagnosed with a rare type of kidney cancer, Wilms tumour.
No family should go through such agony. No child should have their chance at a carefree childhood, overshadowed by illness. No Nan or Pa should live with the fear a life-threatening illness brings.
But Erin is one of 869 children currently on their Wish Journey. They have all overcome tremendous hurdles to get where they are today. Many have a bumpy ride ahead.

After the diagnosis, I thought, at least it couldn't get any worse. I was so wrong…

Kylie

Erin's nan
Months away from home
By the time Erin's diagnosis was confirmed at the Royal Children's, her cancer was already at stage four. She had an 18cm tumour on her kidney. Time was running out to fight her cancer, she had to stay in Melbourne and start chemotherapy straight away.
For months and months, Erin endured the most gruelling treatment you could imagine. She couldn't go back to the farm, or school or see her pony Ella and all the other animals on the farm that she loved.
"At seven years old, she's gone through more medical procedures than most people in their whole lives. Countless blood tests. The most intense chemotherapy. Radiation therapy." Says Kylie.
"As if that wasn't enough, Erin had surgery to remove her right kidney and part of her lung. She even lost half her body weight. I don't know how she coped. I really don't."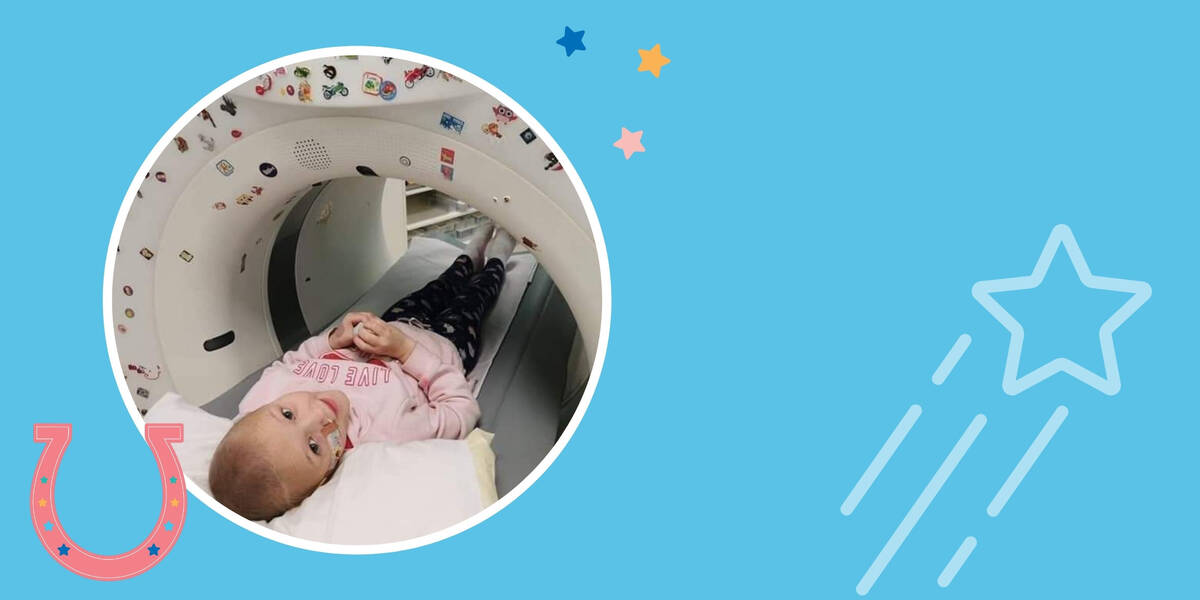 Every day was a challenge
Through all the pain and fear, Erin kept going. She kept smiling. The treatment was taking effect, and her prospects were improving – until she faced another hurdle.

During a break in her treatment schedule, Erin came home for a weekend to relax and spend time with her family. But her temperature shot up to 40 degrees and she was airlifted back to hospital where doctors discovered she had developed a severe infection in her port, which is used to deliver her medication.
"My heart was breaking to see her so pale and so fragile. You wouldn't even know it was her – except for her smile. I just wanted to do something, anything, to help," recalls Kylie.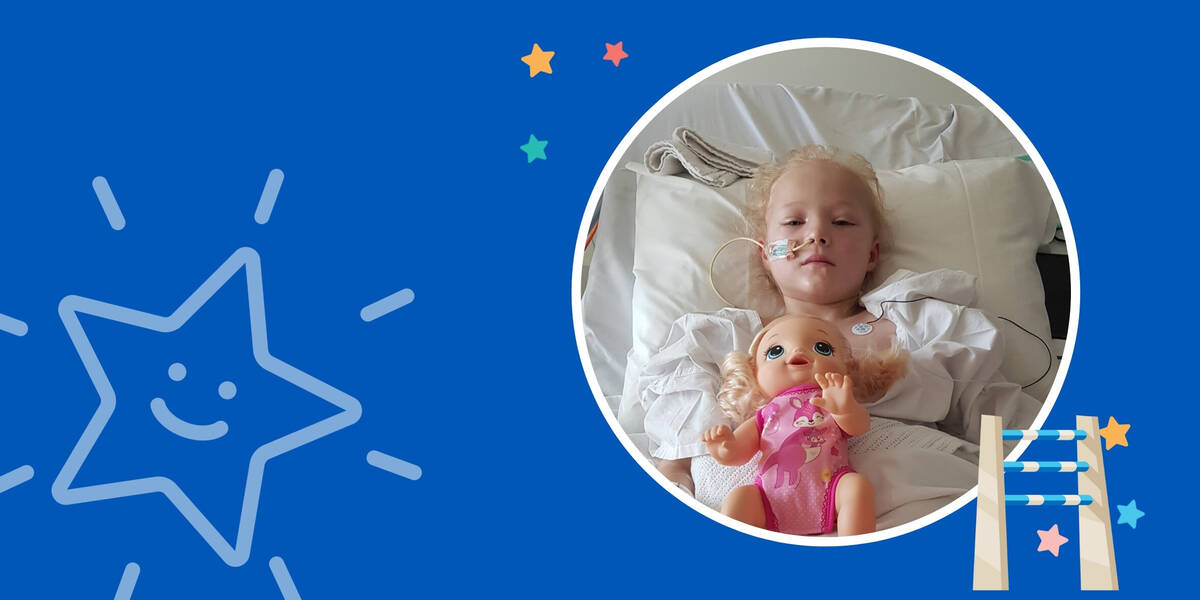 As Erin continued her treatment at the Royal Children's in Melbourne, every single day was a challenge. She was hundreds of kilometres away from her home on the family farm.
Her mum and dad stayed with her in the city, and Nan and Pa came to visit every week, but it was incredibly hard to be apart from her friends. And Erin missed all her animal friends on the farm too.
She's a little farm girl at heart, so we did video calls with the animals on the farm. Her face always lit up when she saw a chook or a pup on screen – but it's not the same as being able to stroke their feathers or boop their noses.

Kylie

Erin's nan
Erin has been dreaming of her wish
Critical illness is so cruel. Erin's cancer took away her childhood, her time with family and friends, doing the things she loves most.
If everything Erin had been through wasn't hard enough, her ordeal got even tougher. The hurdles got even higher.

"Tragically, Ella the Shetland pony passed away. Erin was in hospital at the time, so she couldn't be there for Ella's last moments."
"She loved that pony with all her heart – but she couldn't even say goodbye."

Throughout her treatment, Erin was strengthened by the hope of seeing Ella again – of going for a trot together and stroking her silky mane. Then suddenly, her pony was gone.
After everything she's been through, you can see why Erin has wished for a horse of her own. She wants it to have the sleekest, shiniest coat and a long silky mane and tail. She's also wished for a helmet, riding boots, saddle and bridle in bright pink – her favourite colour.
Can you think of a better companion for Erin than a beautiful horse as she starts her life beyond cancer?
She was absolutely desperate for the treatment to be over – and no wonder. We kept saying to her, if you can get through this blood test, this surgery, this chemo session, then you will be one step closer to going riding on your dream horse.

Kylie

Erin's nan
You can make a difference
We're still searching for her dream horse – the colour, size, and age has got to be just perfect – but when we find it, we need to have the funds in place.

Your tax-deductible gift today ensures that Erin's dream horse will be with her as soon as possible.
With 30 June just around the corner, please make a gift and help wishes like Erin's to come true. A wish will put a spring in the step of the 869 children currently on a Wish Journey. It will give them much needed hope for the future, that good things and happier days are possible.
Erin has been through so much in her young life. And still, she smiles. And still, she only wants to help others. So today, you can help Erin and other critically ill children like her, by making their wishes come true.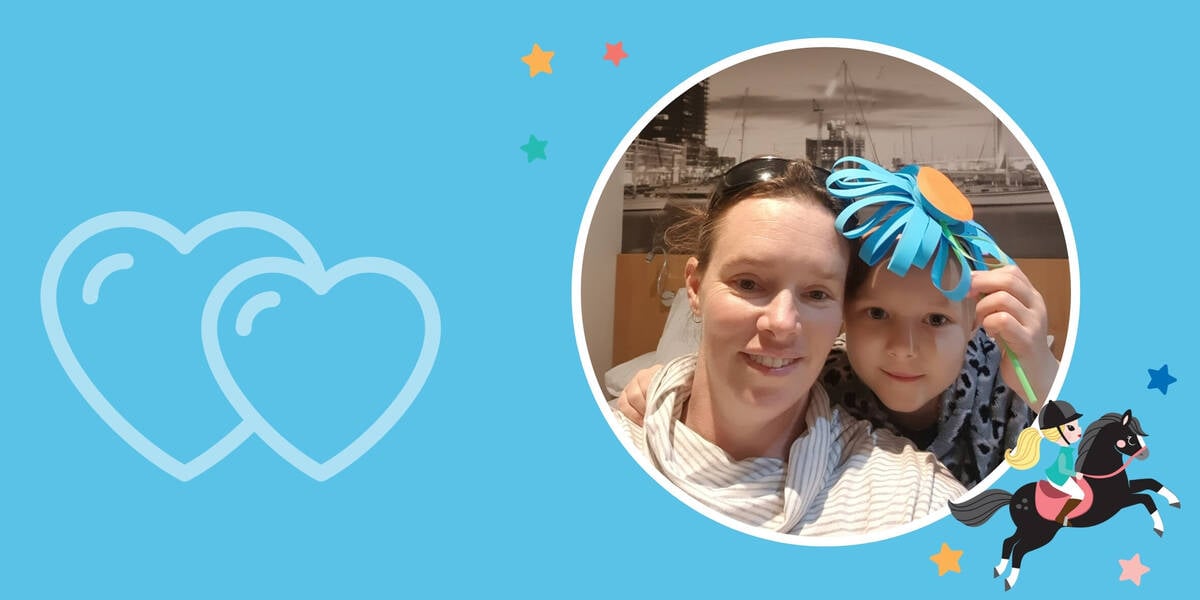 A wish means so much to a critically ill child like Erin. There are 869 children on their Wish Journey right now, and your support before 30 June helps empower them to keep fighting.
You can help them have hope for a wish come true and the possibility of a brighter future.