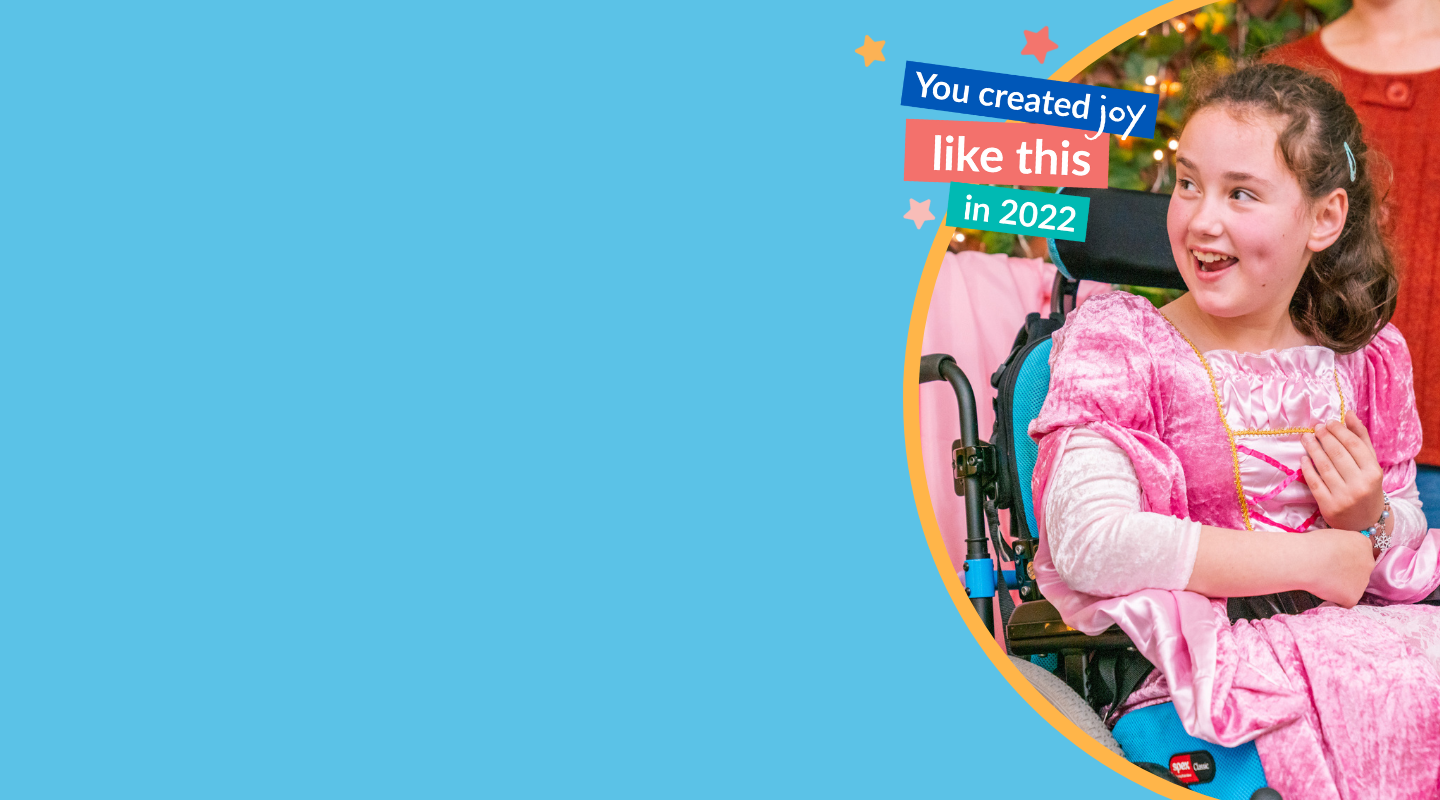 Thank you for your incredible support in 2022
Make-A-Wish received an average of 48 wish applications each month in 2022.

Right now, there is over 800 critically ill children on a wish journey, each one needing the hope and joy of a wish.
Your generosity today makes more wishes possible this year. Thank you.
Wishes - thanks to you!
In 2022, your amazing generosity made 353 wishes come true. That's truly something you should be proud of. Because without your support, those wishes would not have been possible.
Make-A-Wish receives no government funding, so life-changing, inspiring, empowering wishes only happen because of people like you. Your kindness and generosity make an incredible impact on not only wish children but their families as well.
So many families face the hardest times as their child goes through treatment for a life-threatening medical condition. Siblings miss out on precious time with each other, daily life is disrupted for months on end and times together as a family can be few and far between. But a wish can bring a family together and create joy from the simplest moments.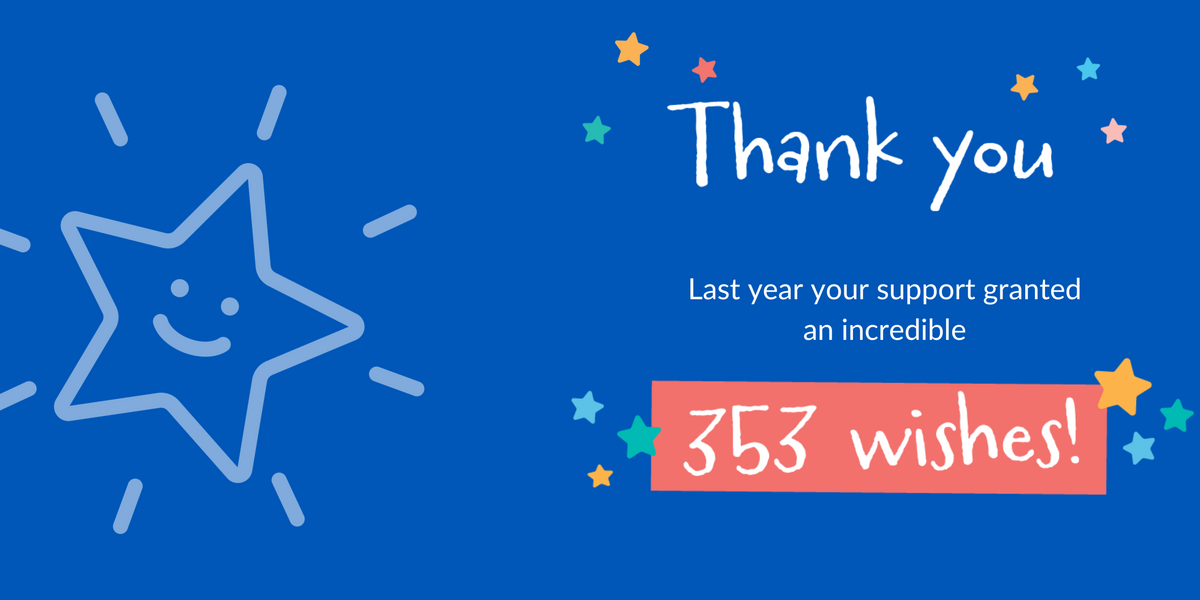 Here are just some of the 353 wishes you made possible last year:
22 new puppies made their way into the arms of their new best friends
111 family holidays took place, where precious lifelong memories were made
24 dream gaming consoles and computer set-ups gave wish kids some much-needed joy, distraction and entertainment
18 snow adventures where wish kids and their families explored slippery slopes
Thomas' magical wish
"I wish to see crocodiles and ride on the 'Hogwarts' train"
Thomas' wish came true when he and his parents spent three nights on The Ghan (aka his very own Hogwarts Express) – adventuring from Darwin to Adelaide. Inside he discovered his cabin, converted to look like it was straight out of a Harry Potter movie.
After two and a half long years of chemotherapy for acute lymphoblastic leukaemia, and delays due to COVID-19; the wish meant so much to Thomas and his family.
His mum Theresa described the wish trip as something they would never forget. And it was all made possible thanks to your generosity - thank you!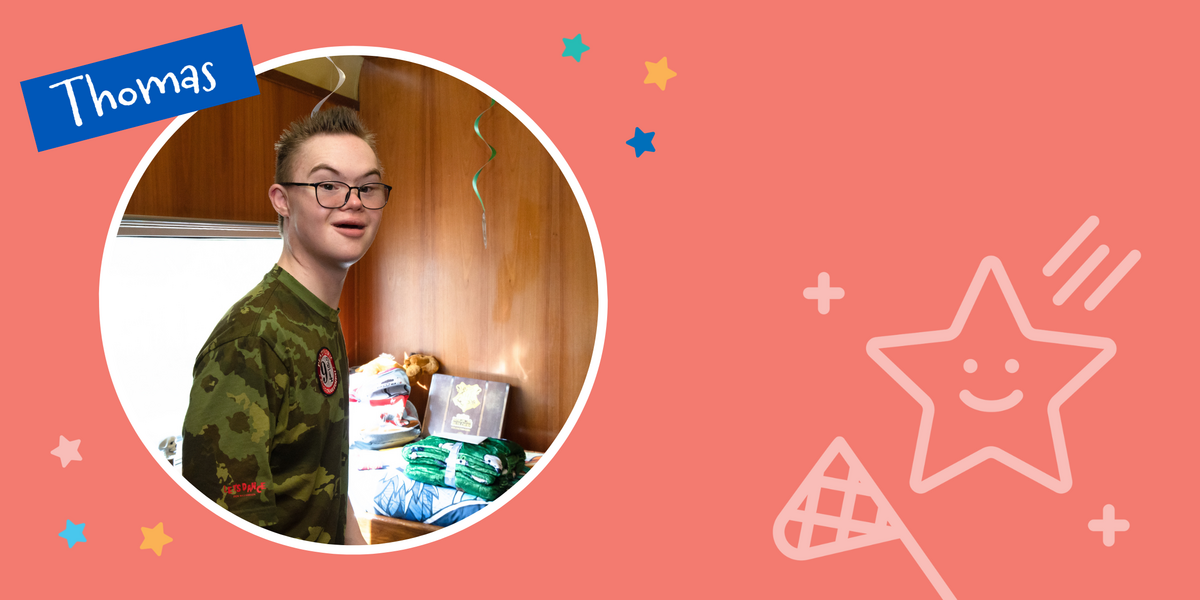 Everyone came together to make the wish possible. Just the kindness of Make-A-Wish and The Ghan, and how nice people were to us.

Theresa

Thomas' mum
A royal wish for Sarah
"I wish to go on an adventure to meet Anna and Elsa from Frozen in real life"
11-year-old Sarah's wish was to go on a princess adventure and have her brother Josh join her, as his favourite superhero.
Sarah spent time training on all the important traits of being a princess, in the lead up to her wish. She practiced kindness, friendship, finding the sparkle in each day and of course, dancing. From stepping out of her limo, to learning all the wonderful parts about being a princess and having a royal dance with her dad, Sarah's wish was straight from a fairy tale.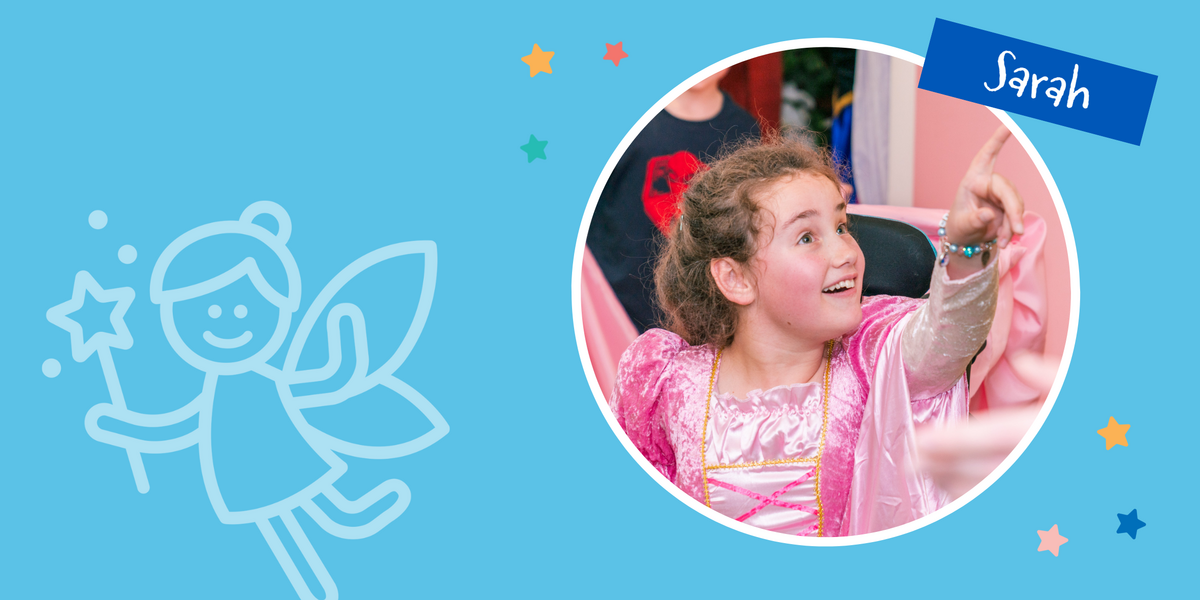 You created joy like this!
Thanks to you, Sarah's wish to be a princess came true and the day was one Sarah, and her family will hold onto forever.
Your support creates lasting joy for kids like Sarah.
Sharny's snowy adventure
"I wish to go 'ice-skiing' at the snow"
By age 10 Sharny has had three open heart surgeries, but that hasn't stopped her being the go-getter that she is. Her wish to visit the snow came true in 2022, thanks to you.
When Sharny first stepped foot on the snow the first thing she did was throw a snowball at her brother. "The pure joy on their faces made me cry!" says her mum, Tina. Between the skiing, snowboarding and perfect weather, the wish was even more incredible than expected. And the lasting power of a wish is clear to see.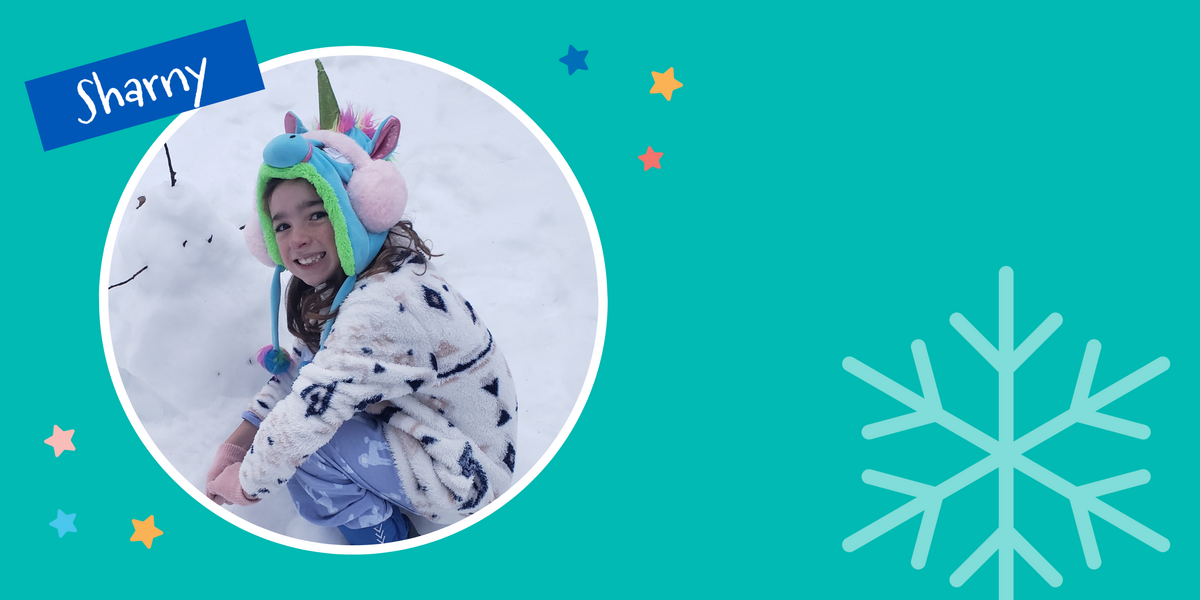 After seeing the impact of the wish on Sharny, Tina has bought a 4WD and pop-up trailer, so the family can explore Australia indefinitely. Sharny will be home-schooled, and Tina plans to start by showing her the incredible sunsets in Western Australia, the giant trees of the Styx Valley and, of course, the Great Barrier Reef.
You gave life-changing joy in 2022
"This is all happening because of Make-A-Wish supporters", says Tina.
"At first, people think you're mad, but then I explain that Sharny's life expectancy is around 35 years old, and it clicks for them. It's my job to not only protect her but show her how beautiful and wonderous life is. How amazing the world is – so I will."
And Tina has shared this special message for you:
Thank you for all that you do. For smiles and happiness and joy. For changing lives for the better and reminding us that life is too short and too precious to waste any of it.

Tina

Sharny's mum
Your continued support makes an incredible impact.
Thank you for all that you do to bring lasting joy into the lives of critically ill children.