Wish 'postmen' aim to deliver
Travis Rogers and his mates will jump on 'postie' motorbikes and push the envelope in a challenging ride to raise money for Make-A-Wish.
Brisbane to Bundaberg
Travis Rogers rides to raise money
Travis Rogers will hop on a 'postie' motorbike to deliver on his plan to raise money for Make-A-Wish.
The 41 year old will ride his 1100cc postie motorbike from Brisbane to Bundaberg. Two of his mates – Shane and Ben – will also ride with him.
Travis said he was exposed to many of the types of seriously-ill children Make-A-Wish give wishes to when his daughter was born.
"My daughter was in special care before we could take her home (and she's fine now), so I was looking at people who had been in hospital with their kids for months or years and thinking 'wow, this sucks',' he said.
Travis said he had been thinking about how he could help Make-A-Wish children when he noticed people doing charity rides on postie bikes.
"I have had my postie bike for a couple of years, and I thought it was great idea to do a ride and raise some money at the same time," he said.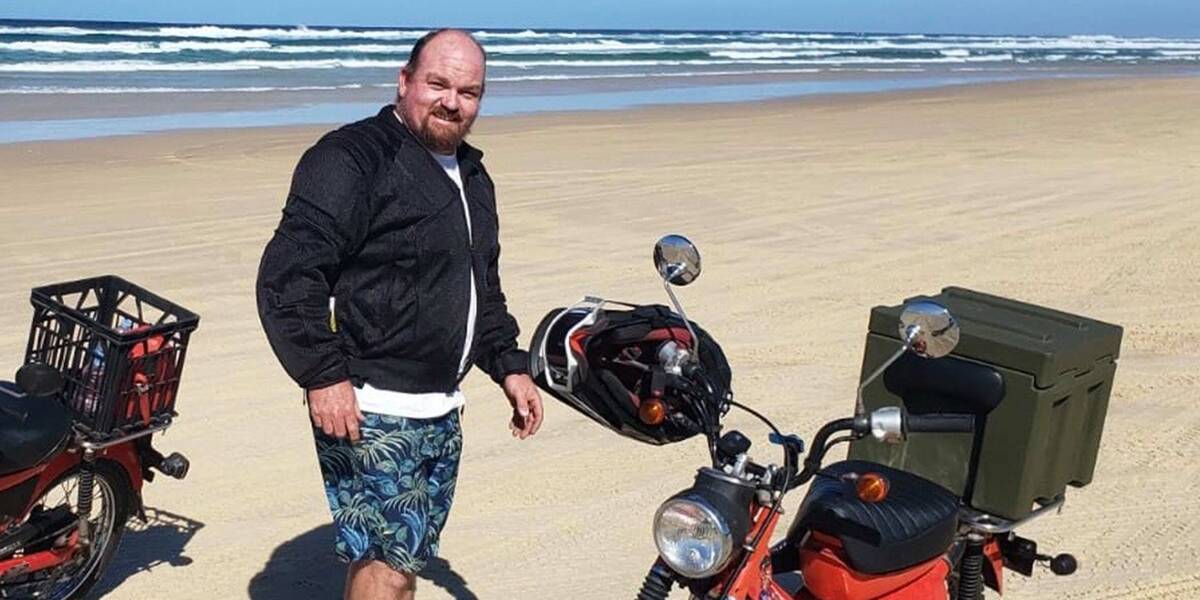 Travis, Shane and Ben have already been on some test rides ahead of their September 25 start date and have received encouragement from people that see them.
"We have gone along the beach – which we plan to do as much as we can on the ride – and everyone cheered us on, waved to us and tooted their hoons," he said.
"Everyone loves the little bikes; they create a bit of interest.
"On the way back we will stick to more forest roads and back roads, stopping at pubs and we will talk to people and try and raise a bit of money."
Travis said people had responded positively whenever he mentioned Make-A-Wish.
"A lot of people have helped out," he said.
"There is one guy who had a whole lot of bike parts, and he asked what I was doing it for, and I said Make-A-Wish, and he said 'you come down and take what you want for free'.
"There was also a guy who came to engineer the bike I built, and his partner's daughter was in hospital and Make-A-Wish flew her down to the snow.
"She was a snow princess for a day or two. He flew down with them and experienced it all."
Travis said he was already thinking about repeating the ride in 2021.
"I've actually got a lot of support from other postie bike riders and interest on Facebook," he said.
"So I will be looking at making this an annual event open to anyone next year."
To donate to Travis's September 25 ride go to https://give.everydayhero.com/au/brisbane-to-bourke-postie-ride