Tarocash smashes $180k for wishes!
Staff at men's clothing giant Tarocash have passed the $180,000 mark in fundraising for life-changing wishes.
The chain's Cockburn Gateway store could lay claim to having Tarocash's biggest heart. For the sixth consecutive month, they've been named the Tarocash 'Wish Champion' for raising the most money, driven by their instore inspiration.
Tarocash have been an Official Partner of Make-A-Wish since December 2017 and have raised over $180,000 since the partnership began, via point of sale donations in all 120 Australian and New Zealand Tarocash stores and an annual Father's Day CRM Campaign.
The Cockburn staff, who ask every single customer to donate, have been inspired by one of their own – former staff member Candace Flint.
It comes from the heart. We have all witnessed through Candace the first-hand power of the wish and all staff make sure they ask every single customer to donate.

Chantelle

Cockburn staff member
Life-changing wishes
Candace's two beautiful daughters Indie and Amelia have been touched by Make-A-Wish.
Amelia, 7, has a complex congenital heart defect and went to the Gold Coast to have her wish granted to meet Wonder Woman and Batgirl.
Indie, 5, has acute lymphoblastic leukaemia and is just waiting for the green light from doctors before she can go on her wish to see the Madagascar show at Dreamworld.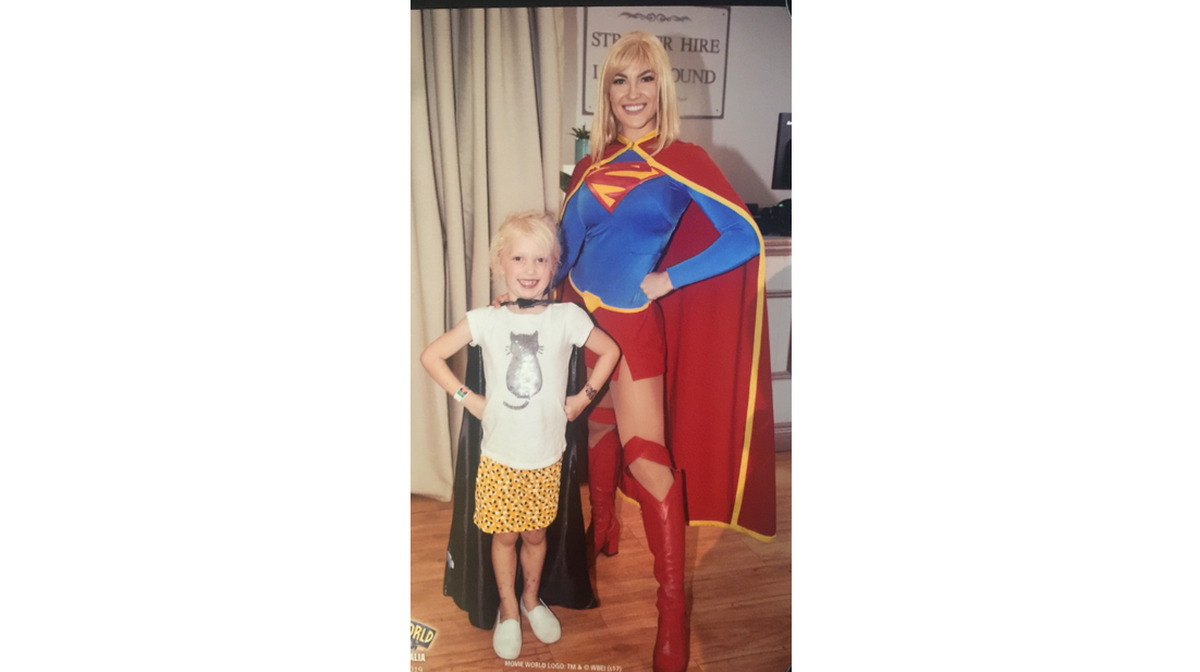 Candace said Indie had endured seven months of intensive chemotherapy but was now in the maintenance phase of her treatment.
She said Amelia was doing well, describing her recovery as "a big miracle".
"Amelia's had her three-year anniversary from her second open heart operation," Candace said.
"On that day she was in surgery for five hours. Seeing her in ICU was overwhelming.
"But she has come on in leaps and bounds. She's very happy and very sassy."
Candace managed Tarocash Carousel before moving on to Cockburn, where she worked until November 2017.
She said she reluctantly left Tarocash when she realised she couldn't combine working with caring for her sick children.
"It is just fun and a great atmosphere to work in. Tarocash was just somewhere I thoroughly enjoyed working," Candace said.
Candace described the fundraising at Cockburn as "amazing".
Cockburn staff member Chantelle said the team were right behind raising money for Make-A-Wish.

"We know there is only so much that nurses can do to help keep the spirits of sick children up during treatment. It is so important that they are able to stay happy and have hope while they are in hospital," Chantelle said.
"A lot of the girls here have kids so it is a cause deep in our hearts"
A life-changing difference
We rely on the support of communities and businesses like Tarocash to bring unforgettable wishes to life.
Every dollar Tarocash raises, will help more kids like Amelia and Indie get on their Wish Journey faster. When a wish is realised, a child discovers that despite their situation, anything is possible.
Wish children whose images feature on this page:
Zac, 4, trichothiodystrophy - I wish to see a crocodile.