The 'luckiest kid in the world' inspires others
Former wish kid Owen Bowditch is now grown up and inspiring others by sharing his story of beating leukaemia.
Background
Writing gives Owen hope
When Owen Bowditch, 19, is feeling down or has had a tough day at work, he remembers something he wrote when he was 10 and dealing with leukaemia.
It was 2011, and Owen was in the middle of what would be 1262 days of cancer treatment.
He was struggling for positivity, in fact he describes it "as one of my lowest moments".
"Nothing was giving me hope, so I resorted to writing down how lucky I was in an attempt to provide me with some hope," Owen said.
Owen's note to himself was about how there was always going to be people worse off than him.
"I strongly believe that life is crazy, sometimes it's normal sometimes it's not," he wrote.
"I've learnt, going through my experience, that people go through harder things.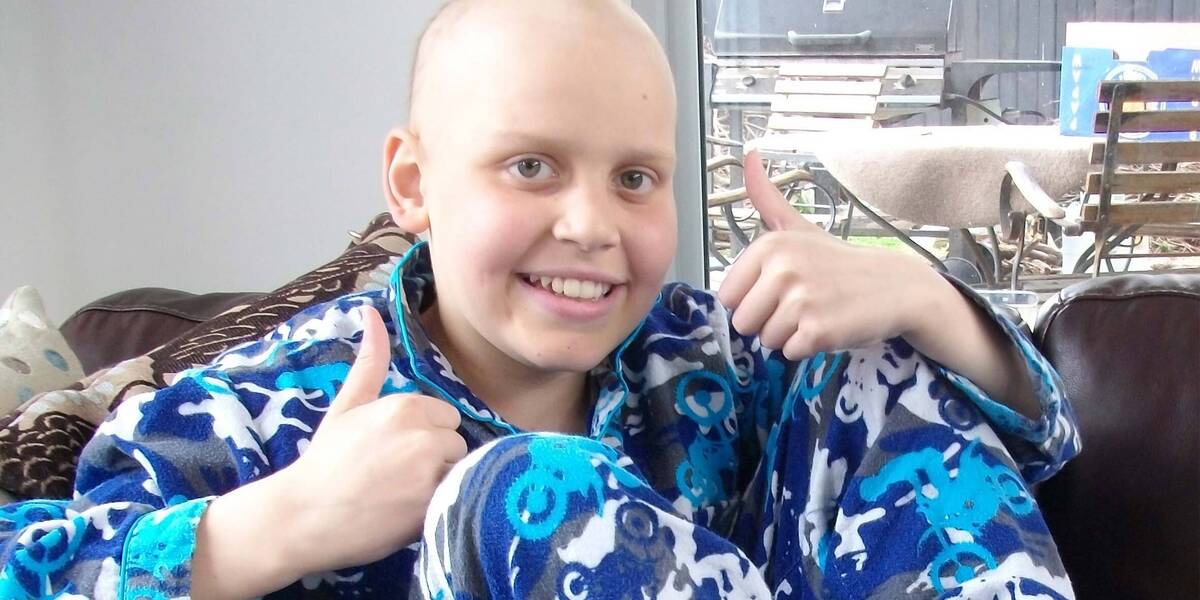 "I'm lucky. I know some great people who have had worse than me. And for those I still see today, they look great and are always smiling.
"Laugh, be happy, smile. And don't be negative. Let these be our goals in life."
In 2020, Owen is inspiring more people than just himself.
He has done some public speaking, encouraging people to follow his lead and look for positives.
"Bad days are a natural consequence of this thing called life," Owen said.
"I still use those words written back when I was 10 to remind me that I am only the luckiest kid in the world."
The wish
Disney memories live on
Owen got the all-clear from doctors on April 27, 2013, when he was aged 12.
One of the factors which helped him during his recovery was receiving a wish from Make-A-Wish.
Owen went to Los Angeles, spending time at Disneyland and Universal Studios.
He said while childhood cancer was full of bad memories, Make-A-Wish helped him realise a childhood dream. A dream that still makes him smile today.
"It's funny how something bad, something so destructive like childhood cancer can lead to something that I can say was one of the most amazing experiences of my life," he said.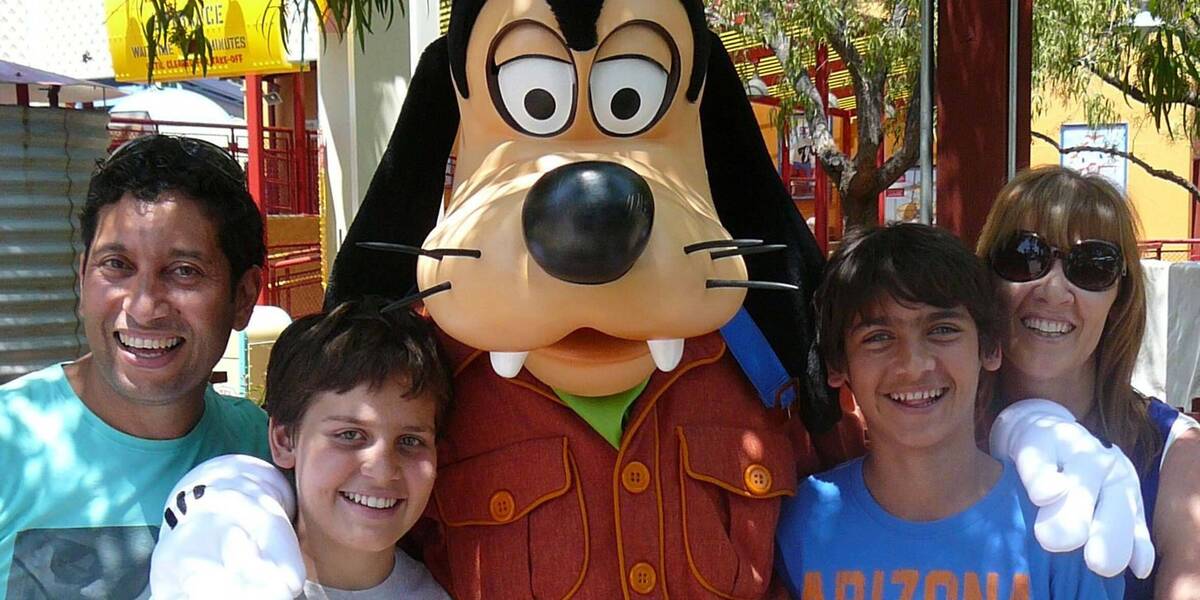 "And best of all, my family had some much needed time together.
"We had been broken apart and controlled by cancer. Now we could just have fun.
"Make-A-Wish organised everything. E-v-e-r-y-t-h-i-n-g … spending money, transport, food, accommodation, day activities and happy people to meet us, just to list a few. Make-A-Wish gave me the chance to be a kid again."
The future
Building an exciting life
In 2020, Owen is busy building a life for himself.
He's a first-year university student, studying a Bachelor of Applied Science (Property and Valuation).
"I've got a particular interest in property development and how non-for-profit organisations can use real estate development as an additional means to raise vital funds to put towards their causes," he said.
He also helps his dad (pictured with Owen and Owen's mum) run the family business, Hampton Framers + Art, in the Melbourne suburb of Brighton.
And Owen's favourite thing in life? He says it is to "show gratitude".
"I'm a lover of life, understanding its preciousness and love talking about my Make-A-Wish experience," he said.