Our wonderful Welcome Week in the new office!
Make-A-Wish Australia are beyond excited to have moved into our new home! Only a stone's throw from the last office, but with an extra sparkle added – it was everything we had wished for, and more.
Kicking off last Tuesday 25th, all Melbourne staff exchanged their Teams backgrounds for some much needed in-person time. Staff were greeted with a welcome tour, where we were introduced to new spaces such as 'the sanctuary', 'the rainbow room' and 'the library', along with many more creative spaces to help support our teams and inspire wishes.
Working with a purpose featuring, Robyn Moore
Robyn Moore, Make-A-Wish National Patron and long-time volunteer for more than 30 years, dropped in for a visit too.
We had the privilege of hearing from Robyn's wealth of experience, as she took us all on a roller coaster ride. Robyn had the entire room bouncing between fits of laughter and bouts of tears, a box of tissues always at the ready. 30 years of wishes summed up in an hour was not nearly enough time!
Robyn inspired the room, demonstrating the lifelong impact that being involved in a charity like Make-A-Wish has on a person.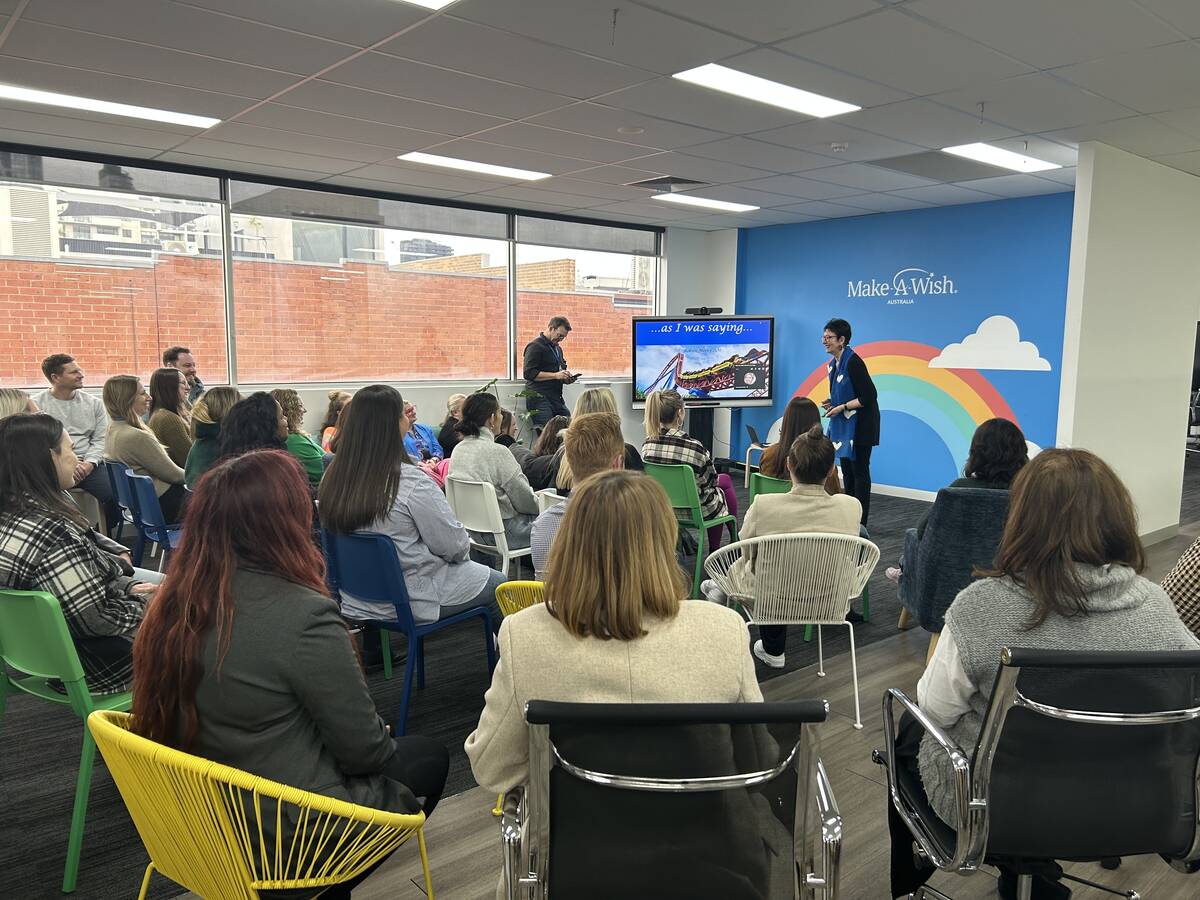 I am not the person I ever thought I would be 30 years ago, and that is thanks to the Make-A-Wish children who have inspired me and helped me grow.

Robyn Moore, Volunteer
"Our little children are truly amazing."
Robyn encouraged the room to live in the seconds of life and stay empowered by the work being done to help make wishes come true.
Meet the singing superstar, Alicia
To top off an already inspiring day, the Make-A-Wish Melbourne staff had the great privilege of meeting wish child Alicia Chadwick and her dad Peter, to learn about their story.
10-year-old Alicia recently had her wish "to sing on The Voice," granted, where she was able to meet judges, and even sing on stage!
Alicia has Leukodystrophy, a very rare brain disease that has only been diagnosed in 7 people in the world. It was truly inspiring to hear Alicia's story, who did not stop smiling the whole day despite the challenges she has been facing.

"She smiles constantly," said Dad, Peter. "She is the light of my life."
"She has taught me perspective and to make the most of every day."
When reflecting on the impact of Alicia's wish journey, both Dad and Alicia giggled and smiled, recalling fond memories of the experience they were able to share as a family.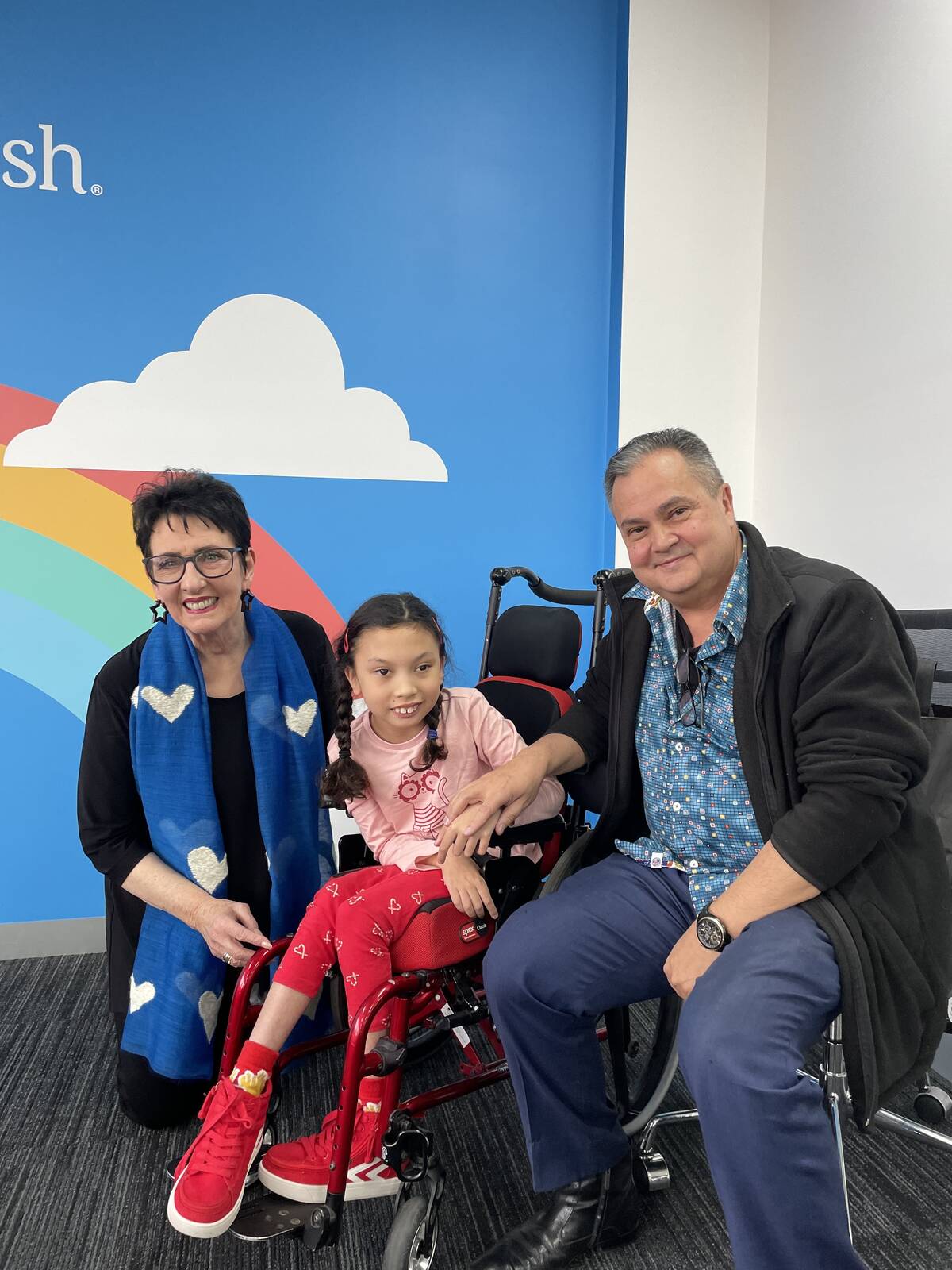 To see her face light up, was so special. The opportunity to give your child something so special just for her, to us that is what it was all about.

Peter, Wish Dad
"The wish was one day, but it continues. It was a great experience for us as a family to celebrate. It was a shared experience that we will always remember."
There was not a dry eye in the room as we had the absolute pleasure of hearing Alicia recreate her 'The Voice' wish and sing for the Make-A-Wish team. You truly are a superstar, Alicia!
Going above and beyond with, Alanna Biordi
Longstanding volunteer and President of our Bayside Volunteer Branch, Alanna Biordi spoke to the office on Wednesday and we all gained another perspective of the life of our Wish Force.
Volunteers are an integral part of Make-A-Wish helping us daily to make wishes come true for our wish kids. There are over 800 volunteers with 63 volunteer branches across Australia.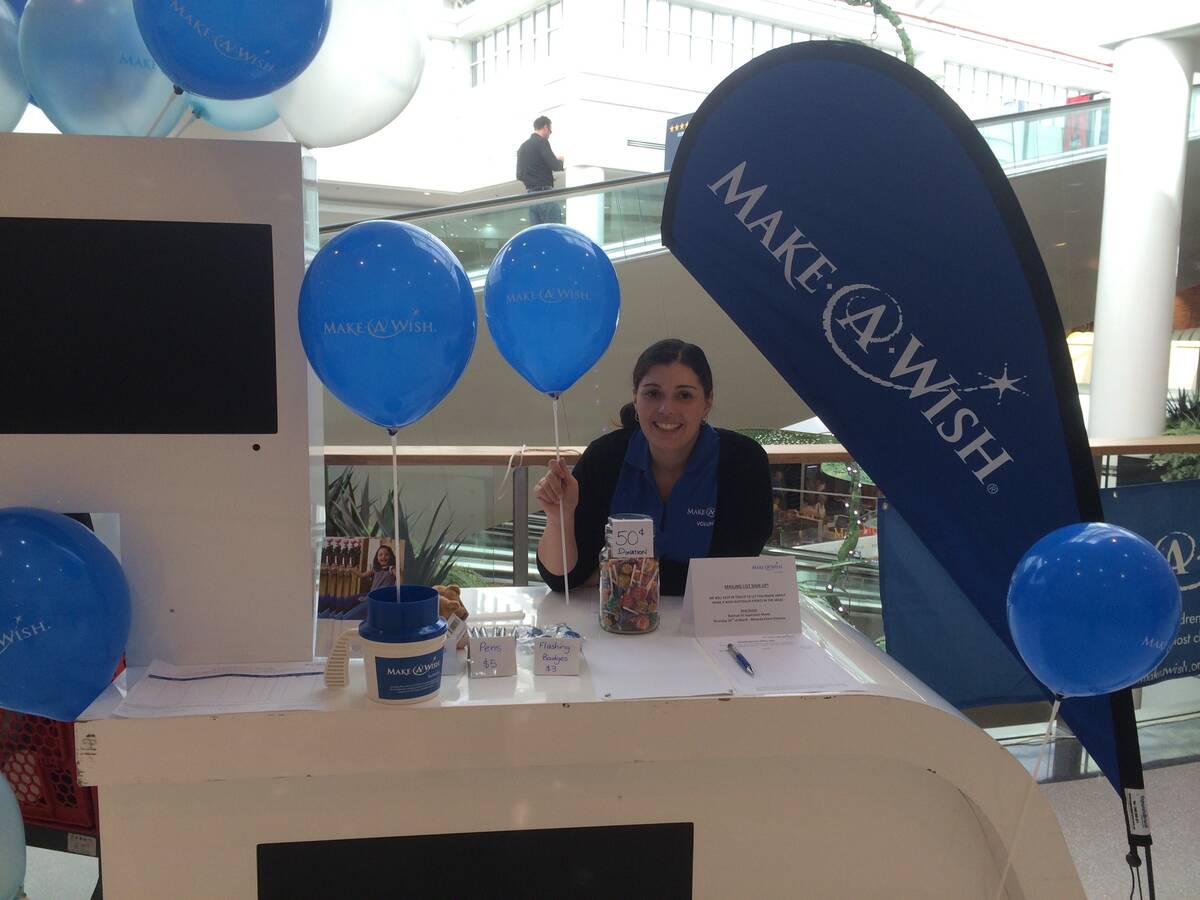 Volunteers come from all walks of life, from wish mums to past wish children, to everyday perfect strangers. But they all have one thing in common. Our volunteers will go out of their way to make sure any wish child has the best experience that we could wish for them.

Alanna, Volunteer
"I think the great thing about being a Make-A-Wish volunteer is you can essentially invest as little or as much time as you have or want to."
We're incredibly proud of this inspiring community of people who help make wishes come true all across Australia. If you're interested in volunteering your time, join our Wish Force here: Survey (getfeedback.com) And you too can make a lasting difference.
The Make-A-Wish team then had the privilege of listening to Wurundjeri Elder Uncle Tony give a Welcome to Country. As an organisation, we acknowledge the traditional custodians of the land which our headquarters sit, and the land on which we come together across Australia. We continue to pay our respects to the First Nations communities of these lands.
The office wrapped up Welcome Week on Thursday with some celebratory tasty mocktails during our in-office soiree. It was a fantastic way to conclude a jam-packed week and we can't wait to make more wishes come true in our great new office!