Introducing the new 'MyWish' app
Make-A-Wish Australia launches the innovative new 'MyWish' app featuring iconic Disney characters to support sick kids on their Wish Journey.
What is the new MyWish app, you ask?
It's a new immersive platform designed to help wish children better understand their emotions and strengths, spark imagination and creativity, and comprehensively support and engage critically ill wish kids on their wish journeys.
Partnering with the much-loved Walt Disney Company, the app features iconic Disney characters including Moana, Iron Man, Wall-E, Mickey and friends - encouraging wish kids to imagine the fullest possibilities of their wish.
Sally Bateman, CEO of Make-A-Wish Australia, said the MyWish app was the first initiative from the Foundation's Imagination Lab and demonstrated Make-A-Wish's unwavering commitment to designing amazing experiences for the wish kids on their journey.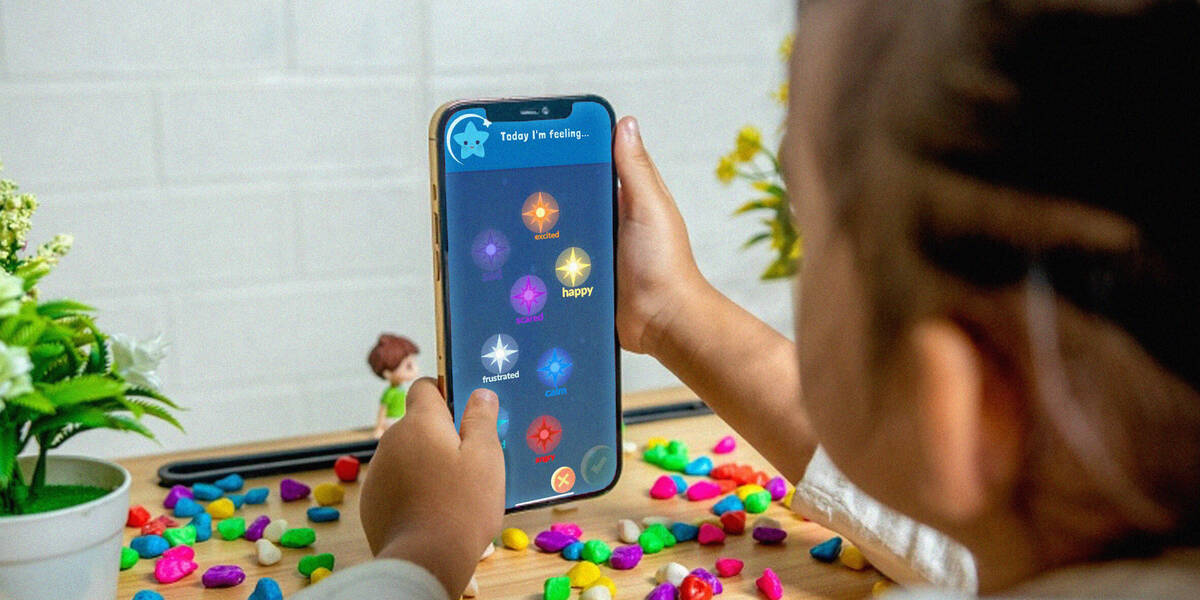 By bringing together some of the world's leading thinkers in creativity and imagination, positive psychology, and digital experiences, we have created something incredibly special for the critically ill wish children it's our privilege to support. MyWish app is fun, immersive and allows the younger kids in our program the freedom to explore a world of possibilities as they begin to imagine their wish, whilst recognisng their own unique strengths along the way.

Sally Bateman, CEO of Make-A-Wish Australia
Positive Psychology of the MyWish app
Professor Waters AM, PhD, who guided the positive psychology principles, frameworks and activities embedded in the MyWish app, said that these play a critical role in helping kids understand and deal with the full range of emotions they experience on their wish journey, while fostering creativity and building their resilience and confidence.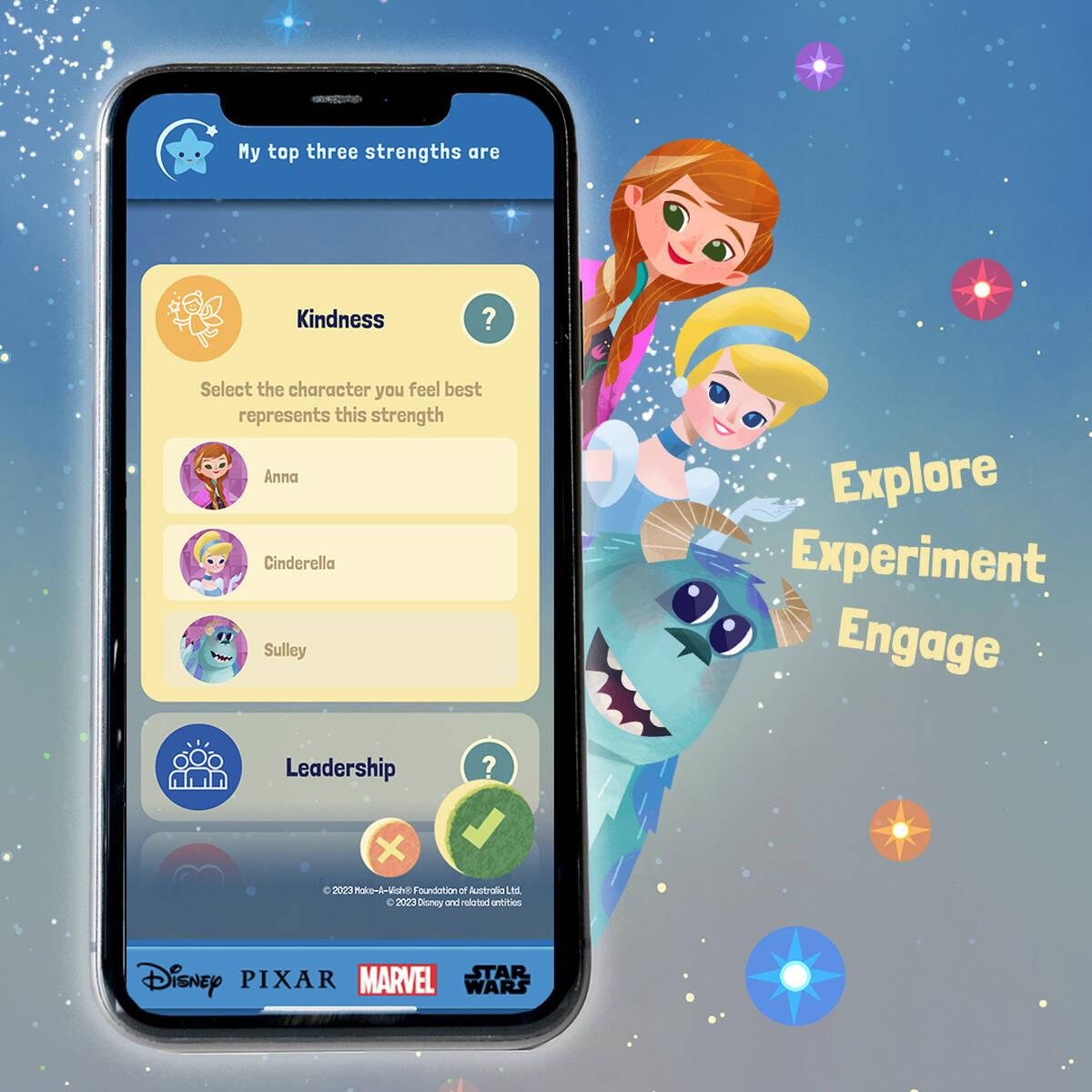 "The strength-based science shows us that introducing positive psychology into the MyWish app is going to have a host of positive benefits for kids, including increasing their well-being literacy, increasing their sense of confidence and increasing their sense of strengths awareness. This all translates into helping kids know that they have strengths that can guide them through their wish journey, their medical journey and life more generally."

Professor Waters AM, PhD
Relating Through Disney Characters
The Disney characters play an important role in reinforcing the strength-based science integrated within the MyWish app. To help kids better identify and understand their own superhero powers, their personal strengths are associated with Disney characters that best reflect these qualities.
MyWish app is available on iOS and Android and has started being rolled out to Make-A-Wish families with younger children on a wish journey.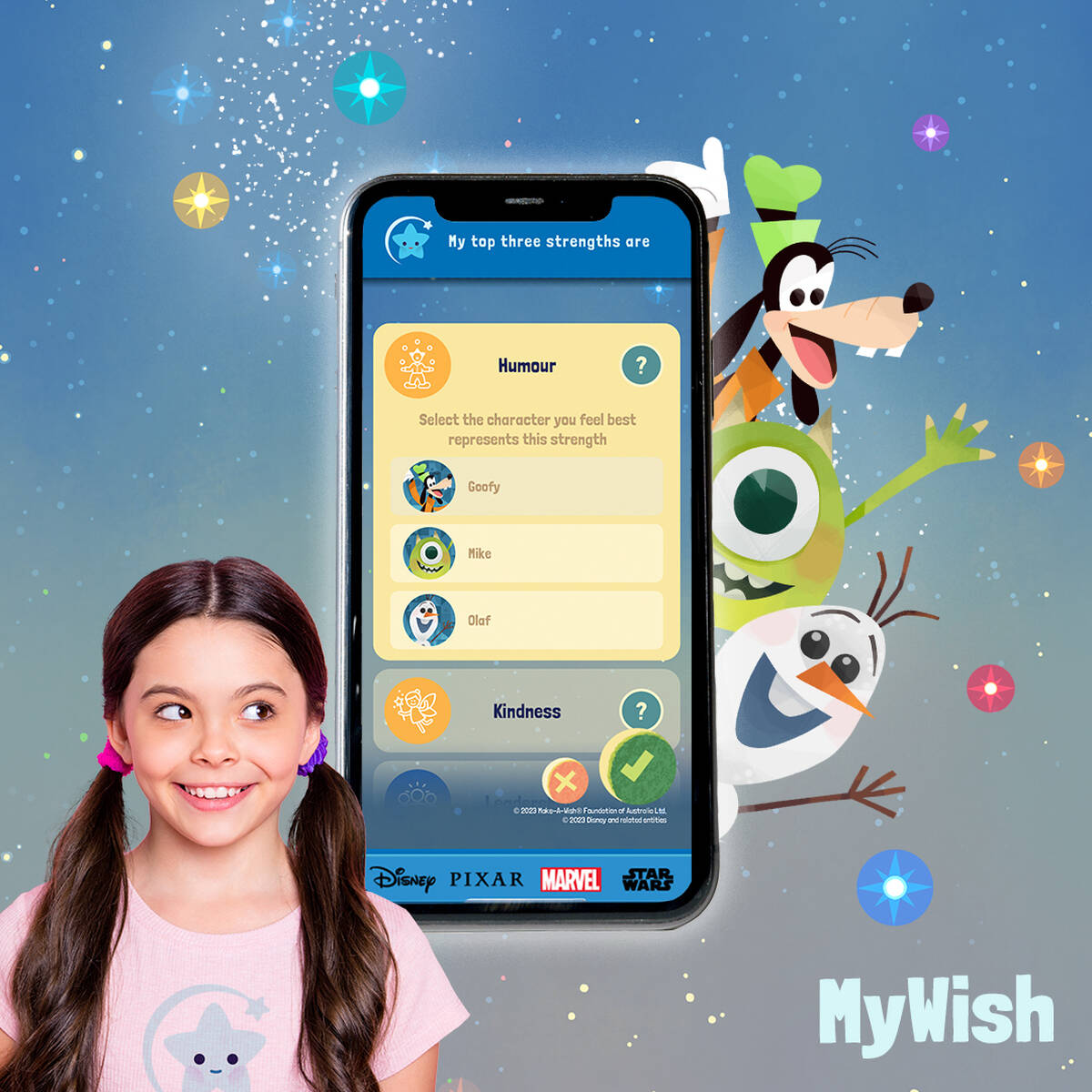 The Walt Disney Company, along with a leading Australian psychologist Professor Lea Waters AM and globally recognised digital agency Two Moos/DEPT® (the family division of Two Bulls/DEPT®), supported the platform's development.