Lucas cycles for sick children
Lucas has put his own medical challenges to the side to fundraise for sick kids in Make-A-Wish's Superhero Cycle.
Medical journey
The boy with lots of empathy
Little Superhero Lucas has the biggest heart.
The 5-year-old has joined the Make-A-Wish Superhero Cycle and so far has raised more than $600 to help sick kids get their wishes. And he's not done yet, hoping to raise more over the coming days!
What makes Lucas's effort even more extraordinary is that he contends with his own debilitating blood disease.
Lucas has hemoglobin E - beta-thalassemia (HbE – BT) and requires a blood transfusion every three weeks.
For the week or so leading up to his transfusions, Lucas has no energy.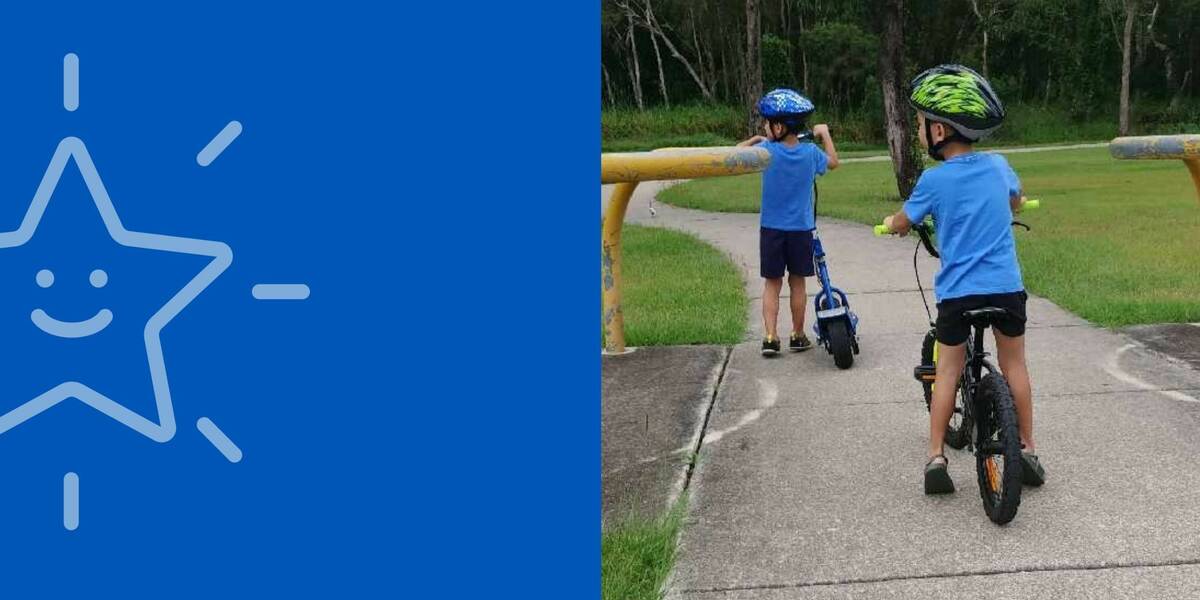 But he's dug deep throughout April to find the energy to ride his black and green bike with dad Frank.
Mum Ella has been donating to children's charities and causes for many years. And her and Frank's generosity and thoughtfulness have rubbed off on Lucas.
"Lucas is very giving; he has a lot of empathy," Ella said.
"He likes to play on his iPad, and his mate doesn't have one, so he said, 'mum can we buy him an iPad so we can play together'.
"He also hasn't had birthday presents for four years. He donates them to the children's hospital."
Fundraising
Lucas not ready to get off his bike just yet
Ella said the Superhero Cycle resonated with Lucas when she explained that the money raised would enable wishes to come true for hundreds of sick children.
She said Lucas knew a family friend younger than him who was diagnosed with Stage 4 brain cancer, which had inspired him.
"He asked me 'what can Make-A-Wish do with $500', and I said it would go towards a child's wish and that every dollar helps," Ella said.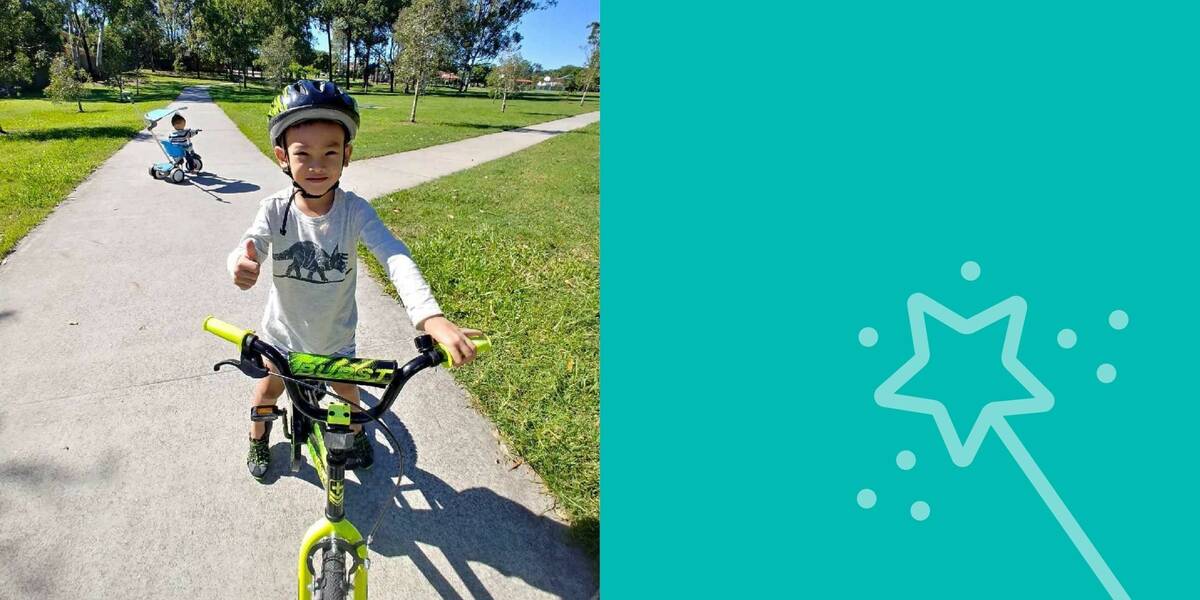 "He has raised just over $600, but he said 'if we make a couple more loops around the park, another 10kms, will that raise more money?' So he's not finished yet.
"You just never know; one day Lucas or someone we know may need Make-A-Wish. We are just trying to pay it forward."
To support Lucas go to his fundraising page: https://fundraise.makeawish.org.au/fundraisers/lucasluong/superhero-cycle