A dress up day with a difference! Your school, class or team can make life-changing wishes come true by holding a fundraising day with a difference.
How it works
Super easy to organise and fun to be part of
Register your school or organisation's event - and get instant access to our fundraising toolkit to guarantee your Wear What You Wish Day is a success!
Pick a date and let everyone know to come on the day dressed as what they've always wished to be.
Collect a donation from everyone who takes part - it's a small price to pay for a day of fun and making wishes come true!
Don't forget to bank the funds you raise - every dollar helps create more wishes, which is why your support is so important.

Why dress ups?
When kids dress up, they transform – taking on the powers of their favourite superhero, the bravery of a pirate, or the skills of a star athlete.
In much the same way, focusing on their wish helps sick kids to stop seeing the world through their limitations and start thinking about the possibilities.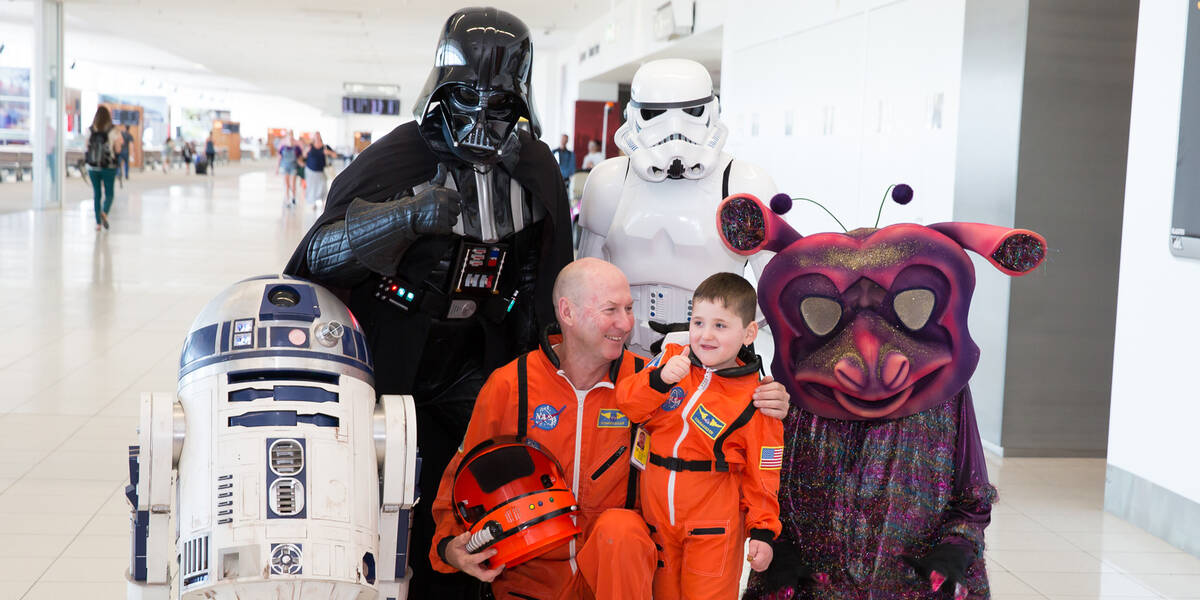 Sign up today
Register on behalf of your school, club or team to access our fundraising toolkit - full of great resources to make your Wear What You Wish day a huge success!
To process your registration, Make-A-Wish® Australia needs certain information about you. Our Privacy Policy explains: what we do with this information, how it is handled, how it may be shared, how to access or correct it, and our procedure for complaints. Queries may be directed to our Privacy Officer by email: [email protected], mail: PO Box 5006 Burnley Vic 3121, or phone: 1800 032 260. If you do not want to receive future communications from Make-A-Wish Australia, please call our Supporter Care Team on 1800 032 260.
Wish children whose images feature on this page:

Abigail, 6, cystic fibrosis - I wish to go to "Unicornland".
Dwayne, 4, refractory epilepsy - I wish to go to the moon.