The simple things in life often make the biggest impact
Your donation today can help make wishes come true for kids like Jayce, at a time when they need it most

Give now
Jayce's story
Complications from birth
From the moment Jayce entered the world, he faced the most severe challenges you could possibly imagine.
"The pregnancy was completely normal and healthy," says his mum, Erin. "But when I went into labour, Jayce suffered a serious brain injury. He was airlifted to the specialist neonatal intensive care unit, where he spent two and half weeks. It was a very, very scary time."
Baby Jayce clung onto life with all his strength as Erin and her husband Blair stayed by his side – terrified, exhausted.
Thankfully Jayce held on. He made it home. But Erin could see that something still wasn't right. "At three months, babies should be exploring their hands and feet. Jayce was completely still, like a rag doll. Then came the diagnosis. He had cerebral palsy."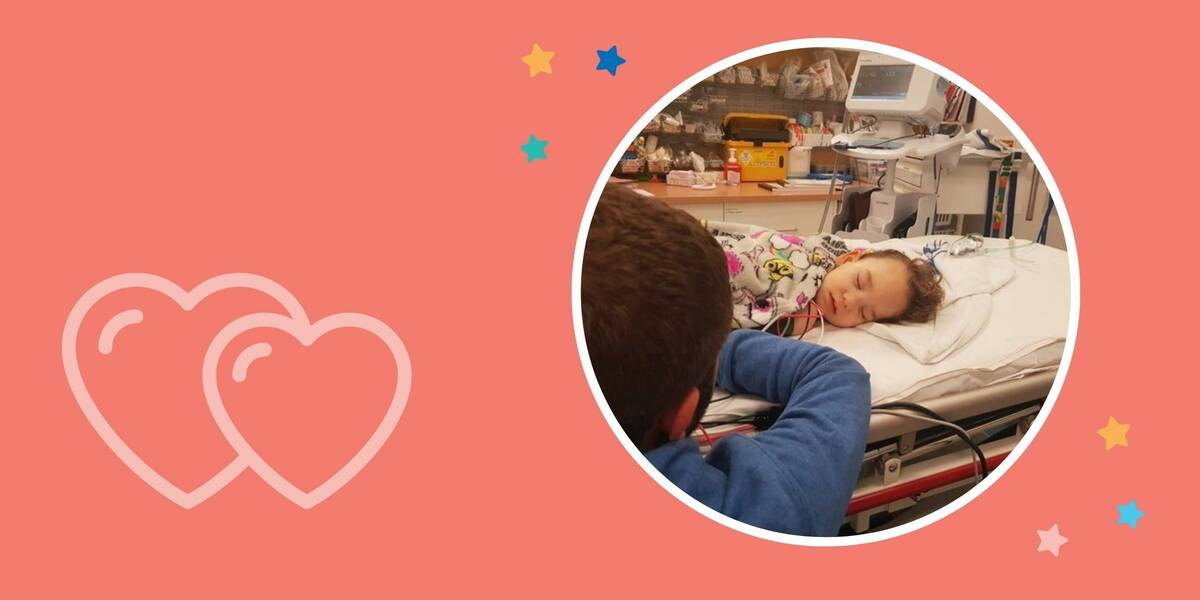 You can understand the feelings of shock and worry that swept over Erin and Blair. Suddenly, the future looked very different to how they had imagined. But they tried to keep a positive outlook.
"Of course, the news was very shocking and upsetting. But a diagnosis is just a diagnosis. We wanted to focus on how to give Jayce the very best quality of life."
Jayce's diagnosis revealed more than cerebral palsy, as Erin explains. "In his five years, he's dealt with more challenges than most people will in their entire lives."
"He has a vision impairment, so he sees everything like he's looking through Swiss cheese – except the holes are constantly moving."
"Jayce also suffers from a serious form of epilepsy. We need to be ready for a seizure to happen at any time, day or night. It's awful to think, but a seizure could be fatal."

Jayce relies on his family
As you can imagine, Jayce, now five years old, has a very different life from other children. He needs support with the simplest everyday tasks, like getting dressed. He's unable to communicate verbally, and he can only eat with a feeding tube.
Jayce's condition also affects his mobility. To get around, he must use a wheelchair or a walking frame.
And you can see what this means for his childhood – he misses out on things that most children take for granted, like enjoying the swings, slides and climbing frames in the playground.
But there is a way for Jayce to experience all the joy of being a kid. And that's through his wish – a fully accessible cubby for the backyard.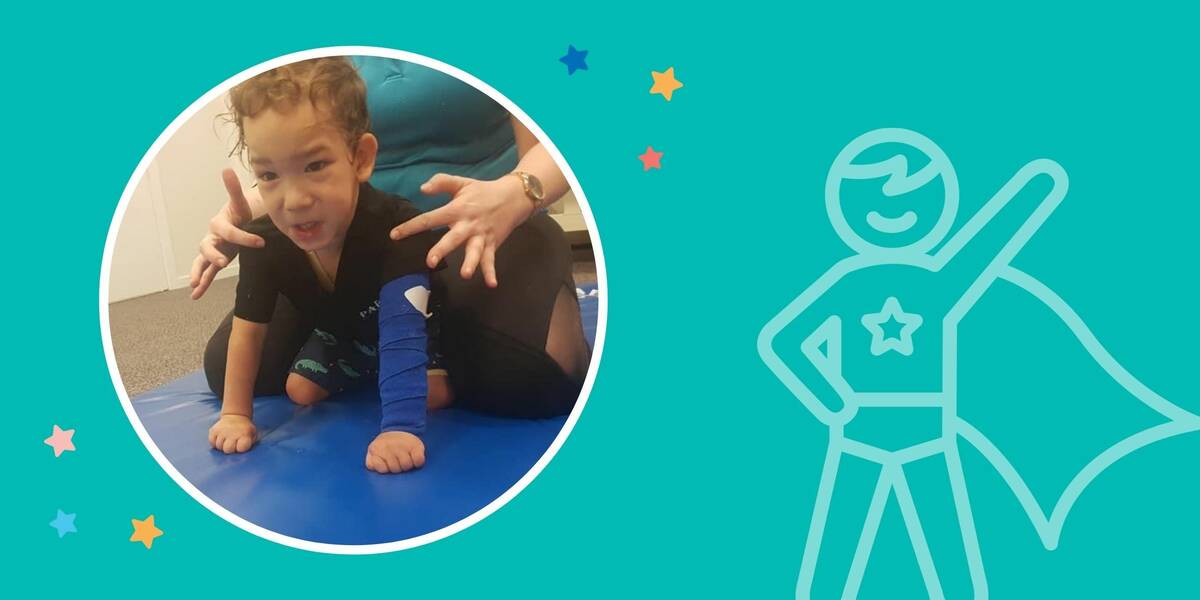 Over 800 children like Jayce are waiting for a wish
Please make a tax-deductible donation to help wishes come true for kids like Jayce.
Incredible progress
You can see how Jayce's wish will help him experience all the simple, joyful things that are such an important part of childhood – playing and exploring outdoors, enjoying fun and games with siblings.
Every wish is carefully planned, designed and delivered to meet a child's needs and complement their medical treatment.
For Jayce, the therapy started straight after his diagnosis. With their positive outlook, his parents focused on helping him improve his mobility and develop to the best of his potential.
"It was therapy, therapy, therapy," says Erin. "From day one, we had a busy schedule of exercises to help develop the muscles in his hands, arms, legs and body."
Jayce is now in his first year at a specialist school. With the dedicated support he receives there, alongside the hours of therapy and care at home, Jayce has made the most incredible progress.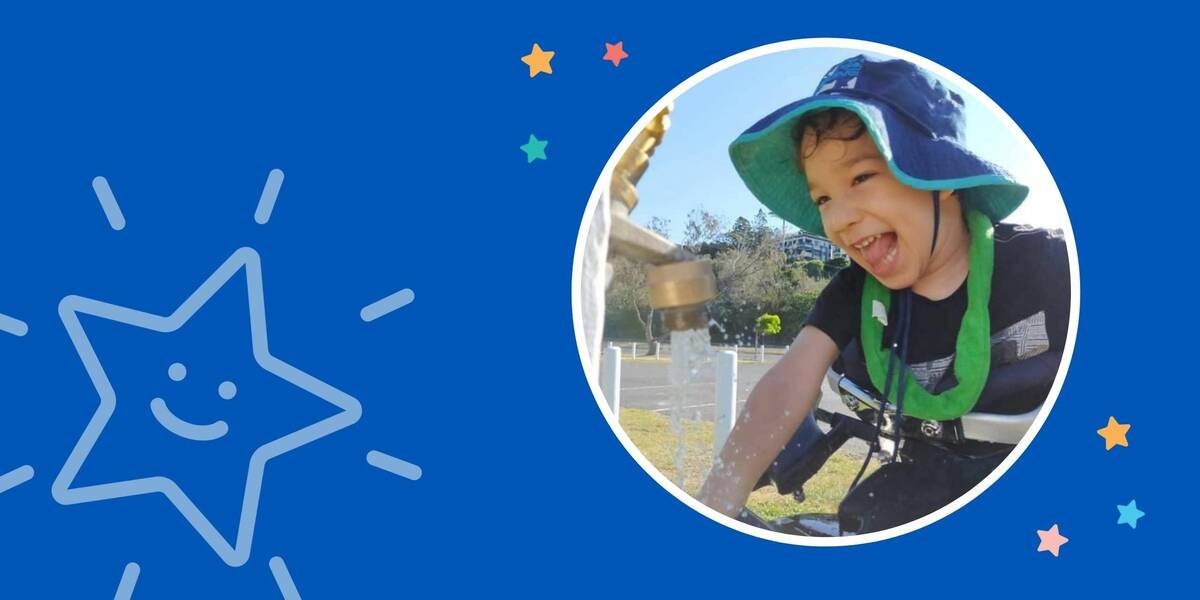 He's much more active and independent. He has a real love of the outdoors – he can't stop smiling when he goes into the backyard with his walking frame

Erin

Jayce's mum
"Jayce even started communicating with an eye gaze machine, looking at symbols to show us what he needs and wants."
"It was a real wow moment when he used his machine to say, 'I want to play in the garden with my brother.' I just can't wait to see what he says about his cubby."
Jayce's wish will bring him so much happiness. By providing much-needed opportunities for creative play, it will help him continue his physical, mental and social development. But all this is only possible with your support.
Please will you make a donation today to grant the wishes of children like Jayce and have a lasting impact on their lives?
The impact of a critical illness touches everyone in a family, as Erin knows only too well.
"At the start, there were lots of long journeys, going back and forth to appointments. There were some even longer nights – Jayce needed support at all hours. It was a gruelling, exhausting time for everyone."
"Gruelling and exhausting" doesn't even begin to describe what the family must have been going through, does it?
Putting everything on hold to care for Jayce. Trying to give his little brother Rory the time and attention that he needed. Hardly being able to get a moment's rest – because Erin and Blair were terrified of Jayce having a seizure at night.
This is how a critical illness has a devastating impact on a whole family.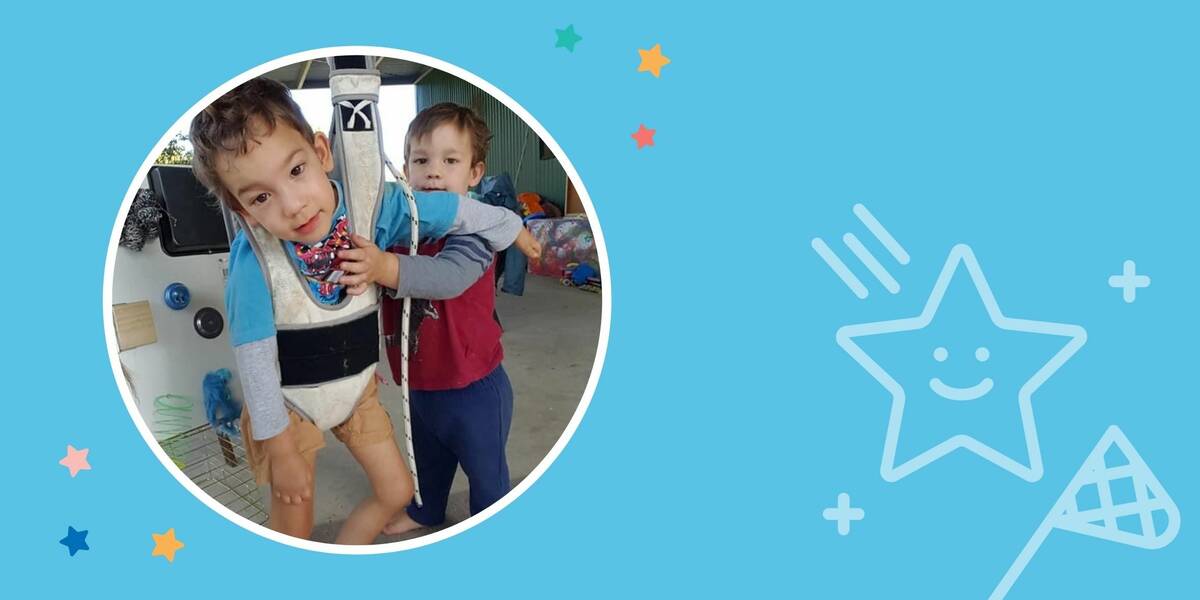 Simple things can have the biggest impact
Jayce's cubby will help him experience what childhood is all about – the joy, the fun, the freedom of the outdoors.
It will be crucial for his future – helping him improve his mobility and develop to his potential as he lives with his condition for the rest of his life.
And the wish is going to make a difference for his whole family. His brother will be able to share the cubby, and his parents will swell with pride as they watch their boys play and grow together.
You couldn't think of a bigger impact than that.
Giving a gift might seem like just a simple thing. But you have the biggest possible impact on the lives of children like Jayce and their families.

Give now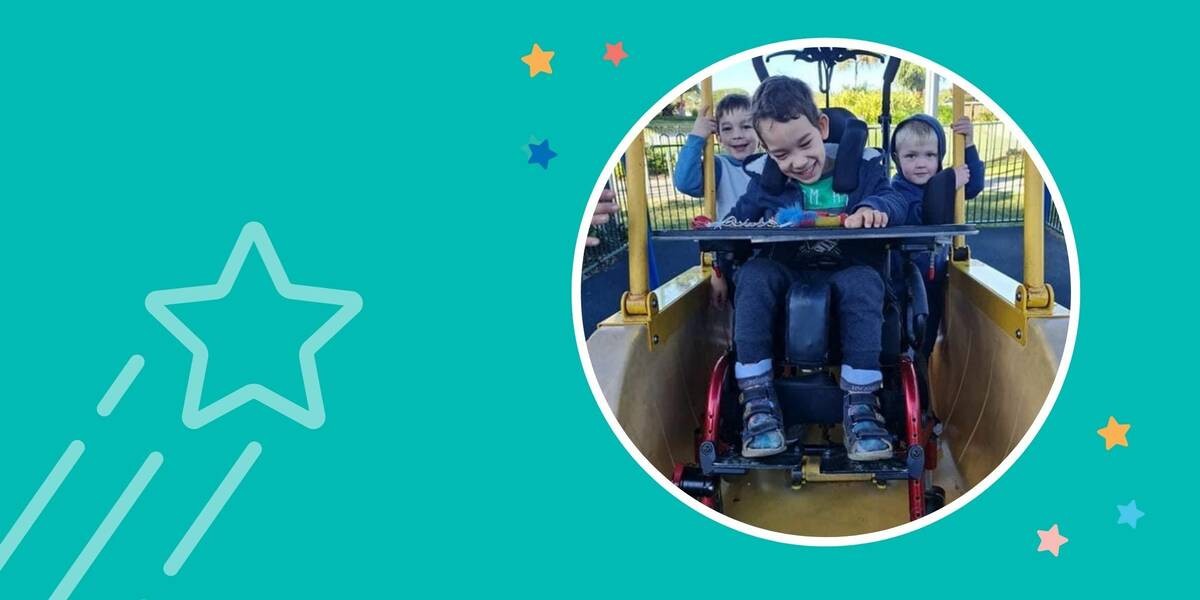 There are currently 844 children on their Wish Journey, waiting for their wishes to come true. And the only way it will happen is with your support – because we don't receive any government funding for our wish program.
Every year, thousands of Australian children are diagnosed with a critical illness. Living in and out of hospital, going back and forth to appointments, they miss out on the fun and joy of childhood. They desperately need to feel the impact of a wish – but that will only happen with your support.
Please, give a gift today and help make wishes come true for children like Jayce.
Make a tax-deductible gift
Every dollar counts. Wish kids like Jayce need your support.