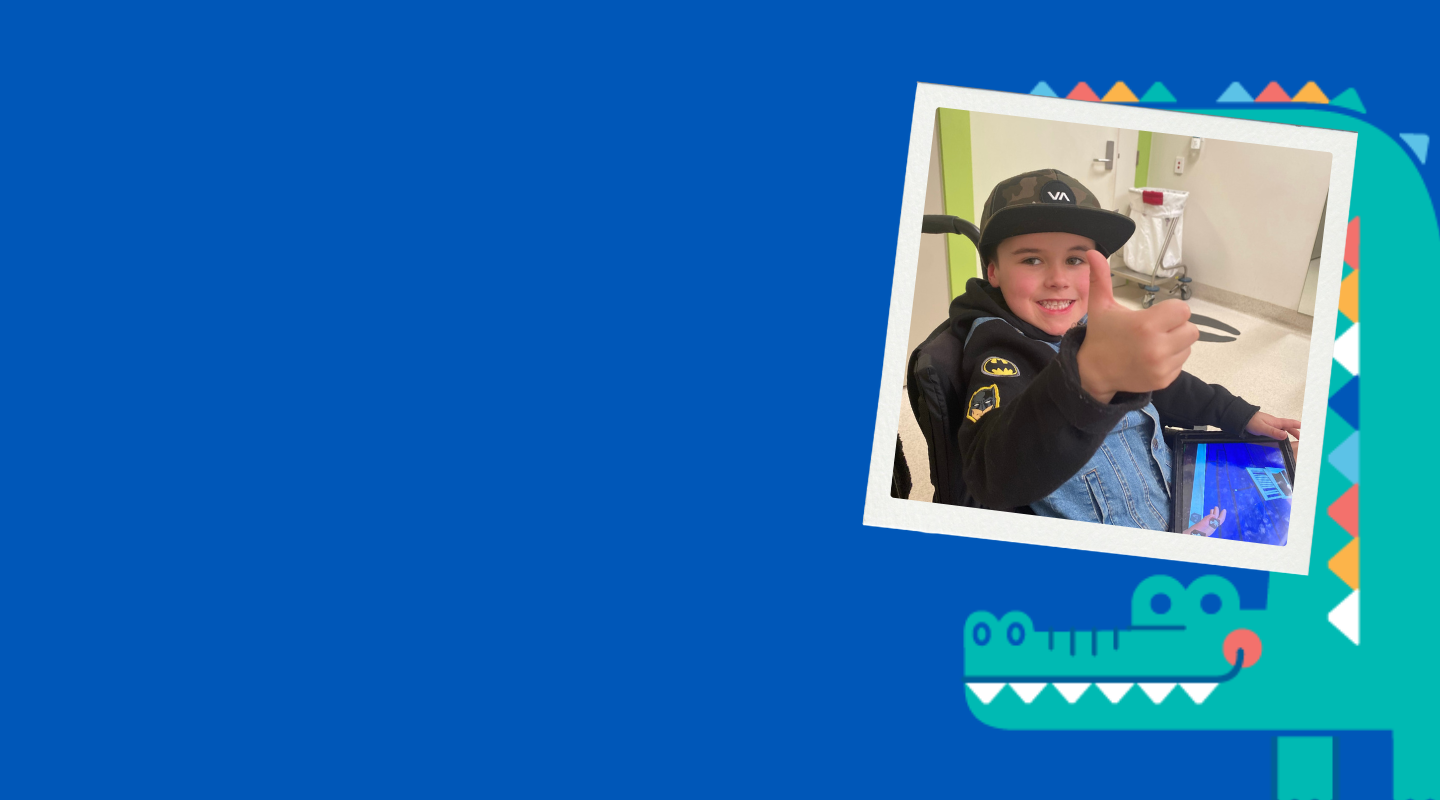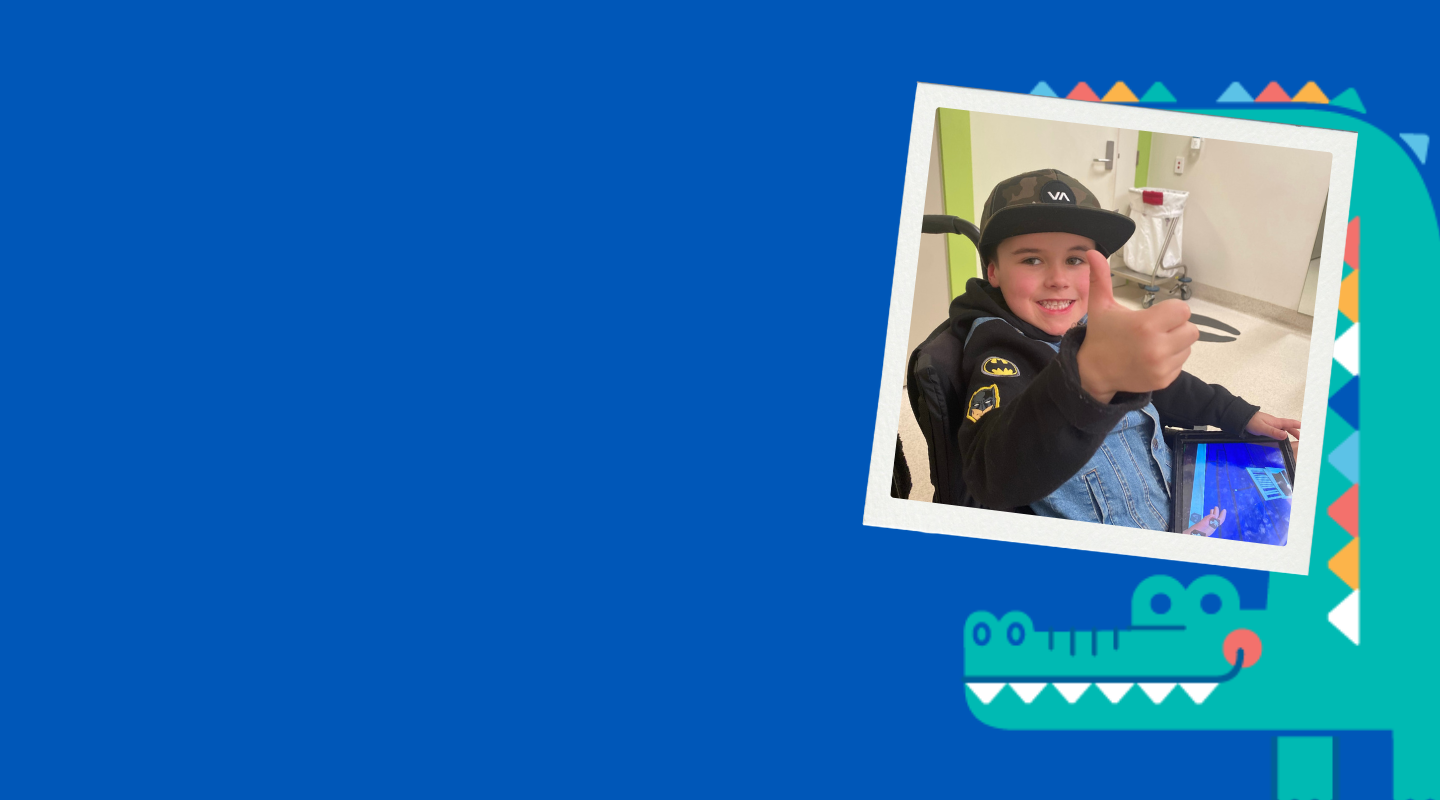 This tax time, send Duke on a jaw-dropping crocodile adventure
Duke loves crocodiles and can't wait to get up close with these awesome reptiles on his wish.
Your tax deductible gift by 30 June can help critically ill kids like Duke experience the joy of a wish.
Duke's story
Kindness, warmth and incredible resilience
When you first meet Duke, his mum Ebonee says, "he comes across quite shy. But once he warms up, he's a very kind and affectionate person."
Not only is this brave little boy full of kindness and warmth, but incredible resilience.
Since the start of his life, Duke has had a tough time with his health. When he was about six months old, he was sick at night time and his mum Ebonee took him to the hospital. He had some blood tests; which revealed something completely unexpected that would change the direction of their lives.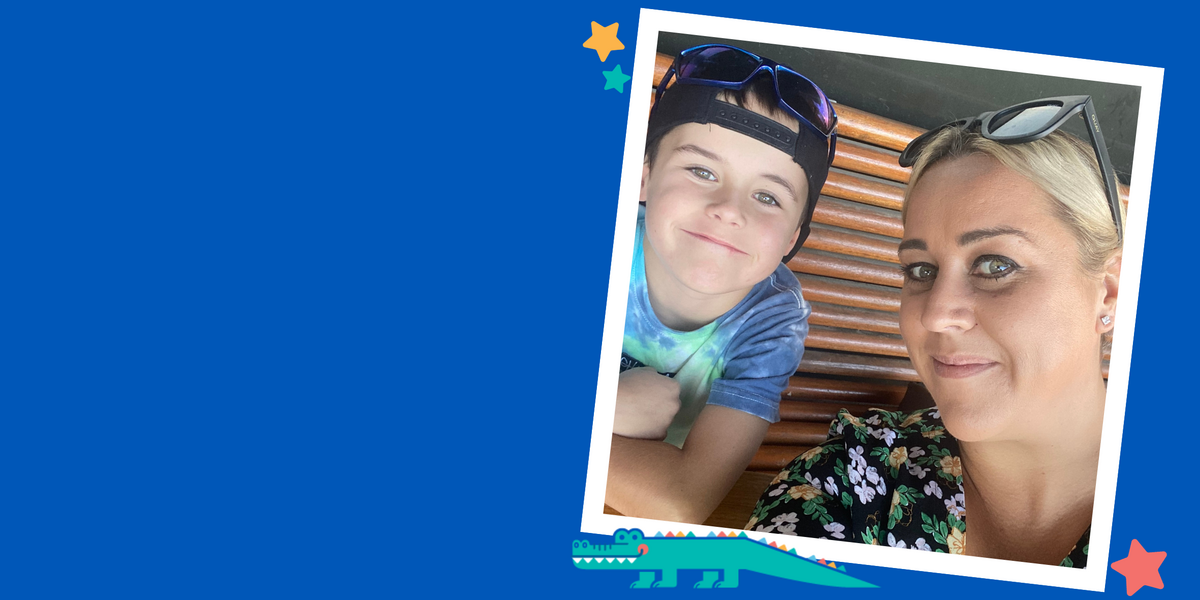 The results were devastating. His condition effects his life every day and will have a tragic impact on his future.
"At the hospital the doctors said, 'We're just going to send the neurologist down to have a word. I was left there thinking, 'This is a bit odd. I don't understand what's happening," recalls Ebonee.
"We all sat down and they said Duke had some form of muscular dystrophy. I'd heard the word before, but I didn't really know what it was."
It was a surreal feeling. You go in for something that you think could be fixed with medicine, and you get told your child has a life-threatening condition. Our world got turned upside down when Duke was literally six months old.

Ebonee

Duke's mum
A diagnosis that changed everything
Further tests revealed that Duke has a condition called Duchenne muscular dystrophy. A rare genetic condition that causes all the muscles to gradually weaken.
It starts with the legs, making Duke feel tired and weak. As he struggles with his mobility, every part of his life is affected. Duchenne muscular dystrophy cannot currently be cured and it eventually spreads to other parts of the body, including the heart and the lungs. Although treatments are improving all the time, people with the condition are only expected to live into their 20s.
You can imagine, it was utterly shattering for the family to find this out when Duke was just a little baby. And it's unbearable to think about the challenges they all face, every single day.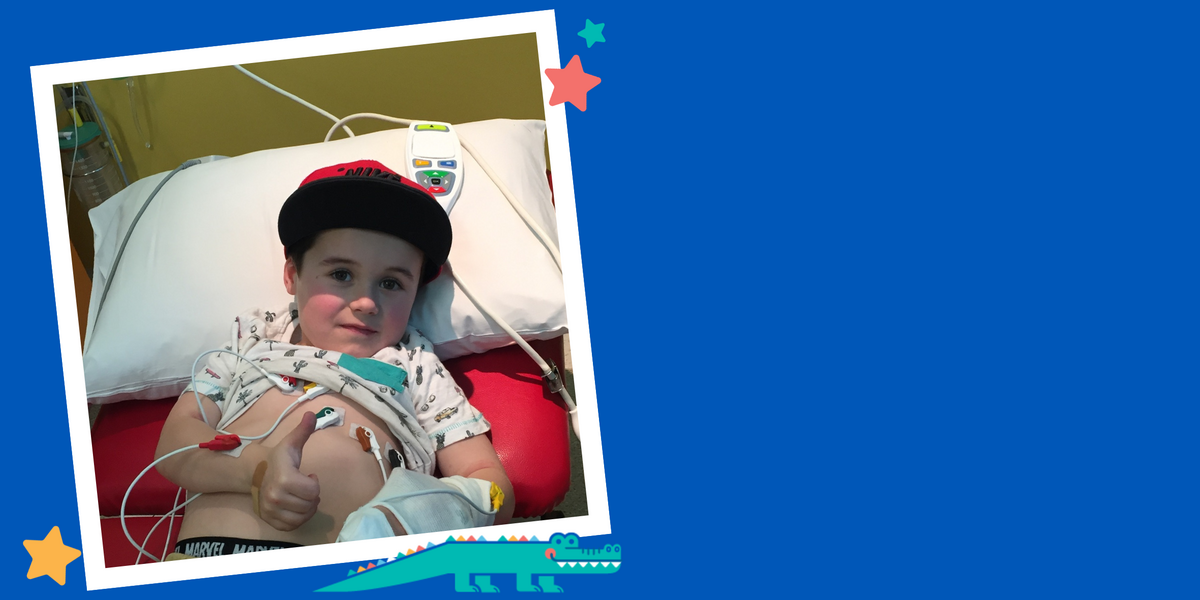 Living life to the full
If you met Duke yourself, you might not guess straightaway that he has such a severe condition. Even though his legs are much weaker, he's determined to live life to the full.
"We are a close family, we enjoy spending time together. Duke also particularly enjoys going hunting with his dad. They have a great relationship, sitting out in the bush, talking or riding motorbikes together. They're both quite adventurous!
"He's obsessed with animals and his pug, Hank, is just his best friend. It's so cute to see them cuddling.

"He loves being outdoors," says Ebonee. "He loves the water too, being in the pool. Being in the water is the best thing for his condition. And he's going well. We were told he would never ride a bike, but he still does it."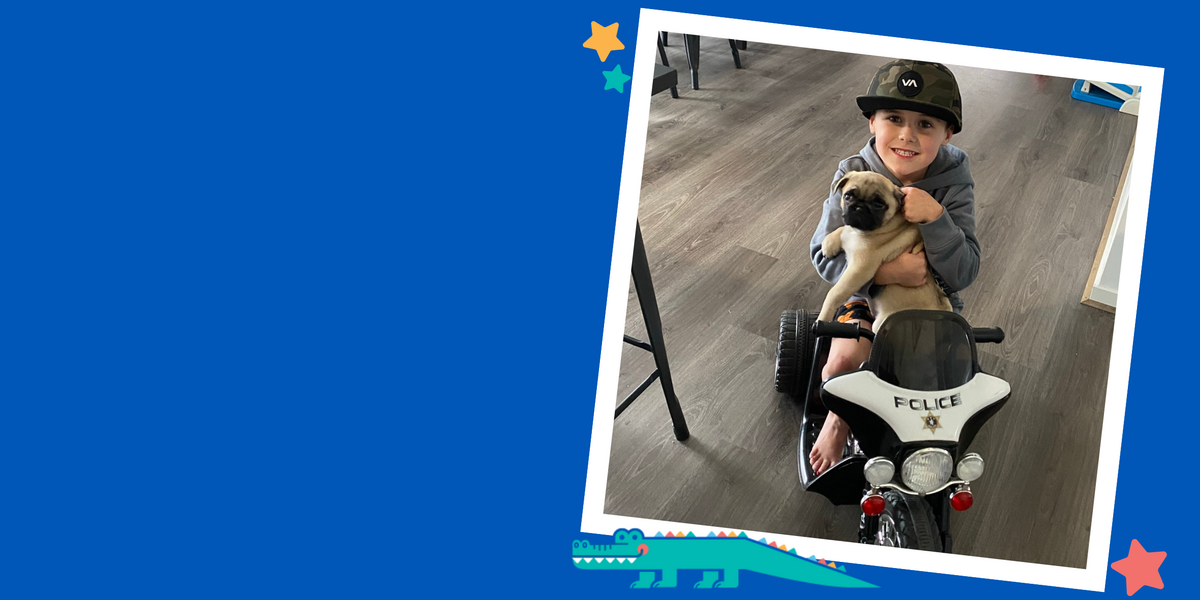 Right now, Duke is defying the doctors expectations. But the reality is, life will be tough for Duke. He must wear splits to stretch the muscles in his calves, from bedtime at night until he wakes up in the morning.
"I feel horrible every time I put the splints on him, because I think how uncomfortable it must be for him, all night long," says Ebonee.
Daily challenges
Duke also endures a tough routine of physiotherapy for a little boy, with daily exercises to strengthen his calf muscles. "We have a stretch board at home that he has to stretch on every day, but it hurts. He can't do it for long. We've only got to the five-minute mark at the moment."
Understandably, Duke finds it difficult to do things that other children take for granted, like running and playing and jumping. Sadly, he can sometimes get left out.
"He does get tired and he's a little bit slower. He's aware his muscles are different to everybody else's. He comes home from school sometimes and he's upset, because he can't keep up with his friends when they're playing chasey."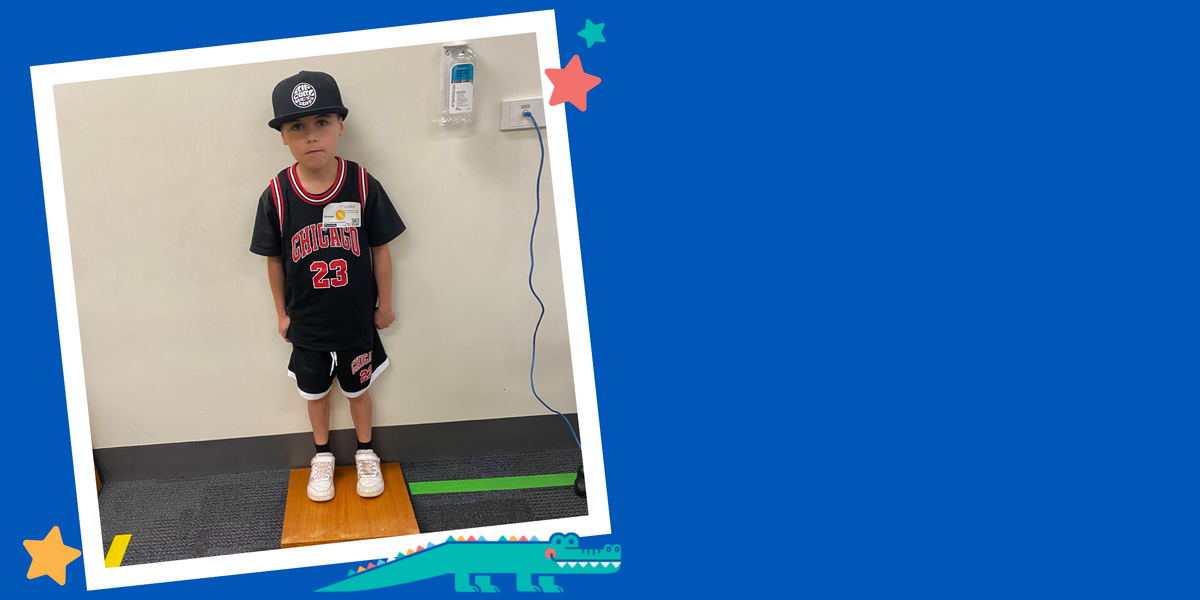 Your heart goes out to Duke, when you think about all the challenges he must face – day after day. There are physical ones – the pain in his legs, the constant exhaustion.
And there are emotional ones too – getting left out sometimes in the playground, feeling like he's somehow different and he can't do what other children can do.
We were asking him about his wish and he just came out and said, 'I'd love to see a crocodile!'

Ebonee

Duke's mum
Duke's wish
A jaw-dropping crocodile adventure
Duke has never let his condition define him. This adventurous little boy has one especially big obsession, animals. Especially dinosaurs and crocodiles.
This brings us to Duke's wish. The support of generous people like you makes it possible to create extraordinary wish experiences for critically ill children. And Duke's wish will be no exception.
Duke's wish is going to be the most exciting experience he could possibly imagine, going on a jaw-dropping crocodile adventure in Darwin.
Duke and his family will spend a week in Darwin on an awesome adventure – cruising the river to watch crocodiles swimming, leaping and snapping for food, then visiting a wildlife park to see some of the reptiles close up (and even hold a baby one).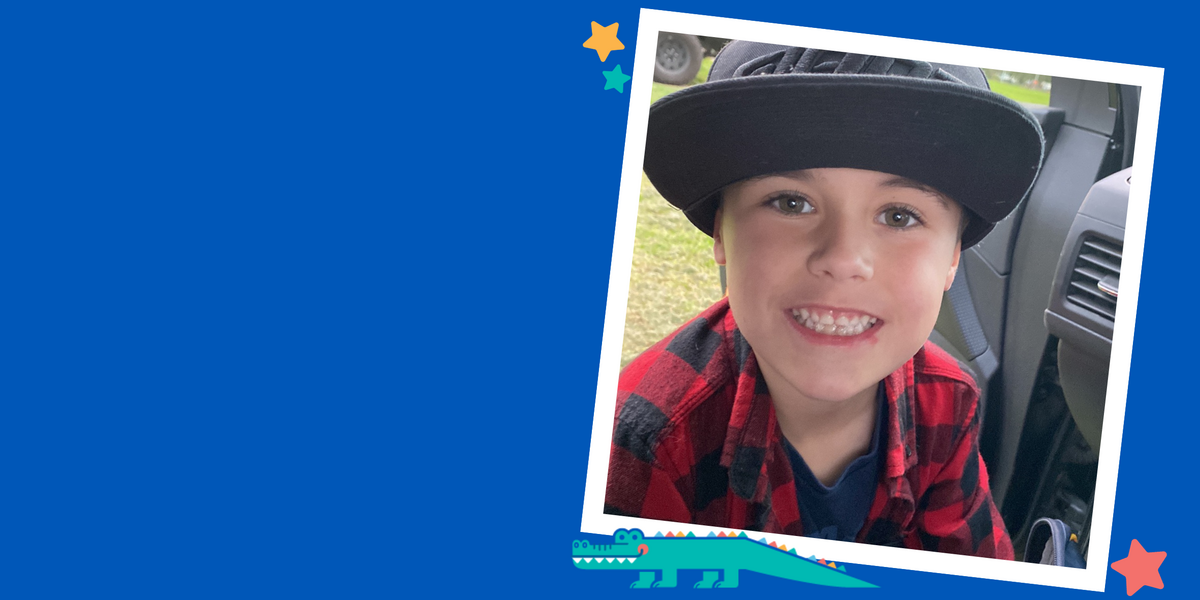 The wish will mean so much to the whole family as Duke, his mum and dad and big sister head off to spend special moments together. They will all cherish every moment.
Life is very tough for Duke's big sister Indigo too – dealing with all the upheaval of hospital appointments and physiotherapy sessions, coping with all the emotions of having a little brother with a life-threatening illness.
The wish will give Duke and Indigo the chance to spend some special time together, laughing and playing.
Your support is needed this tax time
But to make more wishes like Duke's come true, we need to urgently raise more funds by the end of the financial year.
Right now, there are 950 children who are on a Wish Journey, all with their own unique and inspiring wish.
To grant the wishes of Duke, and more of the 950 critically ill children on a wish journey, your support is needed.
Please make a tax-deductible gift before 30 June, so wish children can experience the hope and joy of a wish.
The lasting impact of a wish
Duke's wish will be a chance for everyone to enjoy a much-needed, well-deserved break. As they stare open mouthed at the giant crocodiles leaping out of the water, or giggle in delight at holding a baby one in their hands, all the daily struggles will seem very far away.
And the wish will continue to make waves, long after the crocodiles have finished splashing. It will show Duke what he's capable of, boosting his confidence and his strength to face whatever lies downstream. And the happy memories will buoy everyone's spirits – forever.
The only way of making that happen, is by making a generous tax-deductible gift before the end of the financial year. 30 June is fast approaching, so please make a donation today.