Be a Hungry Jack's Wishmaker
Wishes need stars like you! Purchase a Wishmaker Star when placing your order in-store, online or through the Hungry Jack's app and help make wishes come true.
There's more than 800 kids waiting for their wish
With over 800 seriously ill kids across Australia waiting for their wish, there has never been a more crucial time for the community to come together and help make these wishes like Lailah's, Levi's and Jacinta's come true.
How to become a Hungry Jack's Wishmaker
Buy your star in-store, online or through the Hungry Jack's app. Inspire others to become a Wishmaker by writing your name on your star and displaying in the dedicated areas in store.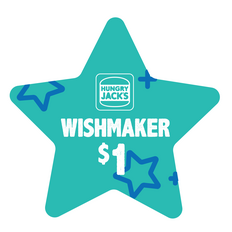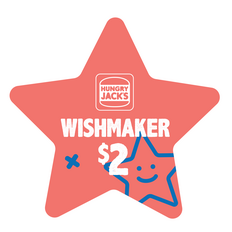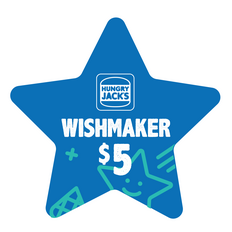 Jacinta's wish
Footy fanatic Jacinta's wish was to meet one of the biggest and most talented players in the AFL, the 201cm West Coast ruckman Nic Naitanui.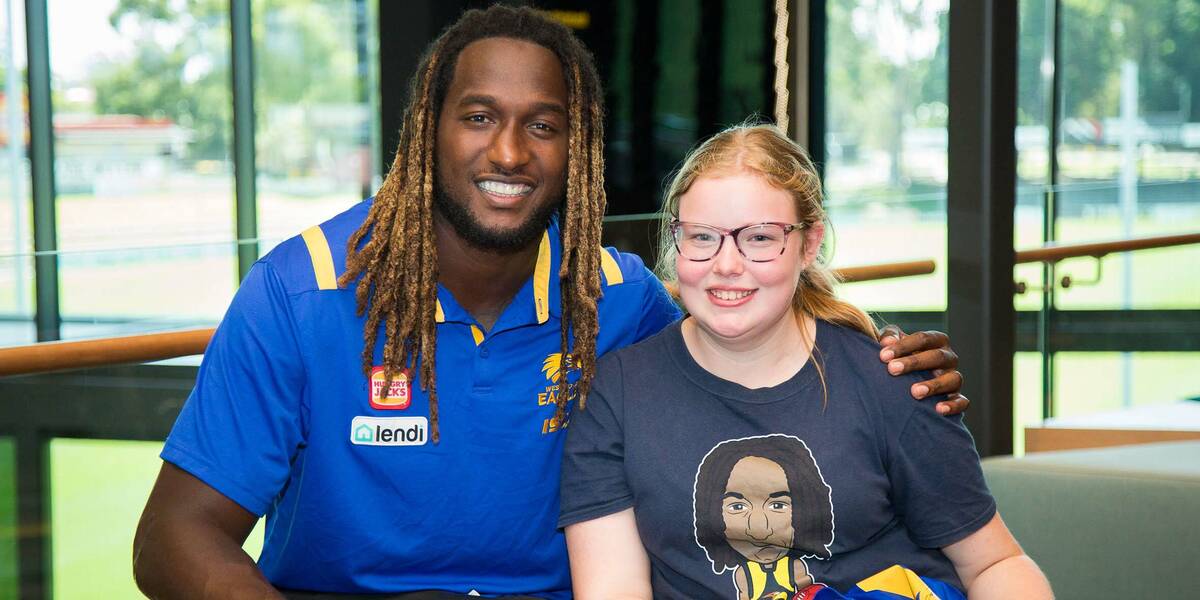 Our inspirational partnership
We're proud to partner with Hungry Jacks.
Every day, Hungry Jack's restaurants across Australia are raising much needed funds for wishes. Since 2017, Hungry Jack's has raised more than $750,000 to support Make-A-Wish.
Hungry Jack's is an integral member of the Wish Force. With the power of their community, they've helped over 75 wishes come true for kids like Levi, Jacinta and Lailah.
Thank you to all the Hungry Jack's crew and customers making a life-changing difference.