5K Foam Fest
A 5km fun run through obstacles and 2.5 million cubic feet of foam!

5K Foam Fest is back for another epic season in Australia, and we're proud to be its official charity partner.
With 7 locations around the country each boasting amazing obstacles, TEAM UP with Make-A-Wish, don't miss out on getting your place in Australia's bubbliest fun run!

Dates & Locations
Sydney - 19th & 20th November 2022
West Melbourne - 3rd December 2022
Brisbane - 10th December 2022
Perth - 7th January 2023
Adelaide - 21st January 2023
East Melbourne - 28th January 2023
Sign up with your mates, TEAM UP and make wishes come true for sick kids - with the chance to run free when you raise $500 or more*.

Perks of joining Team Wish
Run for FREE
Raise $500 or more as an individual, or $2,000 as a family and we'll refund your registration fee*
Official Team Wish singlet
Raise $25 and you'll get an official Team Wish singlet to train in
Dedicated support
Access our fundraising experts and online toolkit to help smash your goals
Run for free
Raise a minimum of $500 as an individual or $2,000 as a family and we'll refund your registration fee!*

How it works
Joining Team Wish
Get your place by visiting the official Sunset Series website.

Sunset Series is the perfect way for you to track your fitness across three of Melbourne's favourite running tracks - The Zoo, Princes Park and The Tan. Choose from a 4K or 8K course.

Don't forget, when you raise over $500 as an individual, or $2,000 as a family, we'll refund your registration fee!*

After creating your fundraising page, personalise it with the story of why you're taking part. Then share it with friends and family and start collecting donations.
Every dollar counts when making wishes come true!

Give it your best, have fun and know that you're part of the amazing team making wishes come true for sick kids across the country.

Your impact
Every dollar counts
Every year, thousands of Australian children are diagnosed with a life-threatening illness like cystic fibrosis, a heart condition, or cancer.

TEAM UP with Make-A-Wish and you'll help us reach more seriously ill kids at the time they need it most.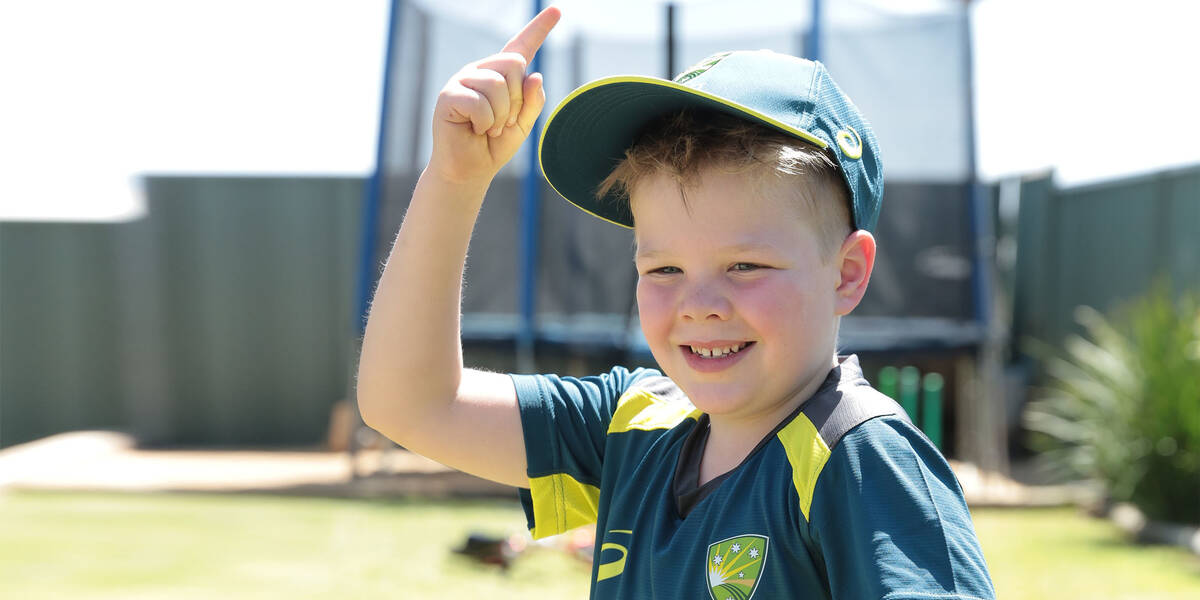 I don't think people realise how important wishes are for kids. They are going through hell and it gives them a distraction and something to look forward to.

Beni's mum - Beni, 11

wished to meet WWE hero
FAQs
Got a question? We're here to help!
Yes, of course! When you raise money for Make-A-Wish, our expert Fundraising team is available at every step of the way to support you.
Call us on 1800 032 260 or email [email protected] anytime - we're here to help.
Create and personalise your fundraising page. Add a photo and tell people why you're helping make kids wishes come true - your friends want to hear your story.
Aim high, and tell people why. Fundraisers who tell potential donors what their target is -and what it will achieve - raise 74% more than those who don't.
Spread the word. Share your page with family and friends, and let the world know you're making a difference for kids with life-threatening illnesses all over Australia. #makeawishAustralia
Keep your page fresh. Update donors and potential donors about your event preparation and fundraising progress - what you're inspired by, any hurdles you've come across, what you're enjoying etc.
For more fundraising ideas and tips to reach your goal, get in touch with us.
*Registration fee refunded up to the value of $200 when at least $500 is raised as an individual or at least $2,000 as a family.

Wish children whose images feature on this page:
Archie, 6, congenital heart disease - I wish to be Australia's newest Cricket Captain