Hooray for World Wish Day!
29 April is World Wish Day – a day to celebrate inspirational wishes and the communities that make them come true. Support wishes this World Wish Day. Dress up, donate or share your story.
29 April 2022
What is World Wish Day?
On 29 April 1980, the very first wish was granted. It inspired the global wish-granting movement we know and love today. Make-A-Wish is now in over 50 countries and has granted over 520,000 wishes across the world.
Here in Australia, thanks to our amazing community of supporters, over 10,000 wishes have been granted since 1985 – well worth celebrating! So every 29 April, we get together with our inspirational Wish Force community – in Australia and around the world – to celebrate the remarkable, uplifting impact wishes have for everyone involved.
Celebrate with us
All of us have the power to create inspirational wishes for sick kids. Right now, Make-A-Wish is supporting over 800 children with critical illnesses – that's more kids than ever before who need your support.
No matter what you're interests are, there's a way for you to celebrate World Wish Day and support wish kids.
Wear What You Wish
If you could wish for anything, what would it be? Wear it on World Wish Day! By dressing up in your fairy best and raising money, you can help make life-changing wishes come true for critically ill children across Australia.
Taking part is simple. Sign up, let your colleagues, friends or school know to come dressed up as their wish on 29 April and collect donations on the day from everyone who takes part.
Sign Up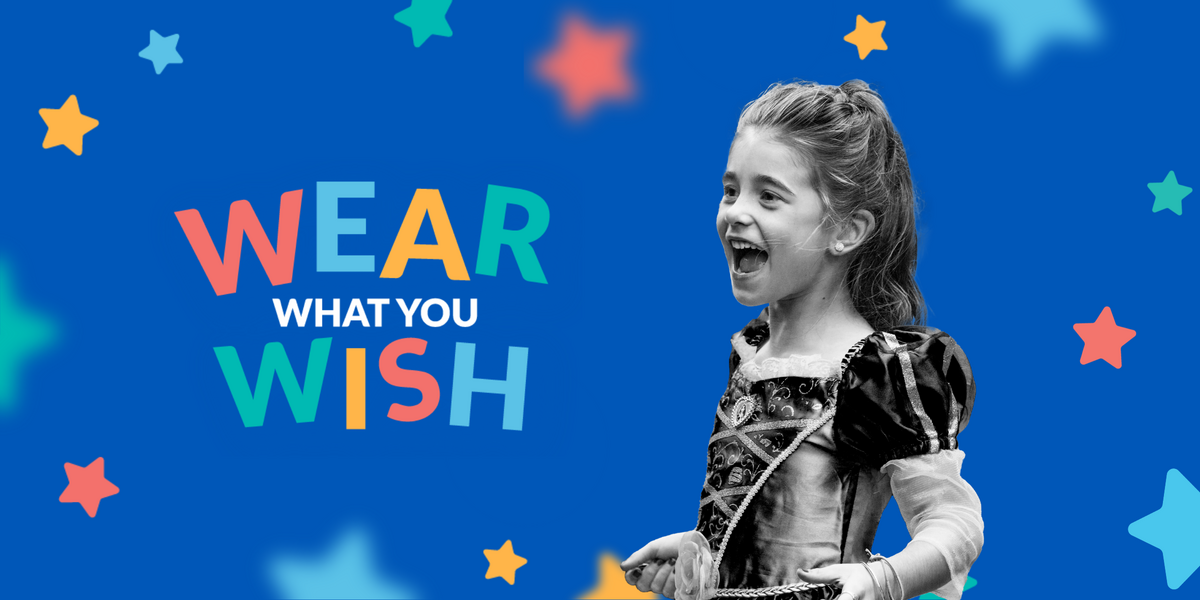 Stream FTW
Calling all streamers!
From 23 - 30 April, streamers from around the world are taking part in the first ever global streaming event for wishes.
While every wish is unique, wishes involving gaming equipment, streamers and YouTubers are very popular with wish kids. Just last year we granted 48 gaming related wishes!
We are so excited to be connecting with the gaming community through Stream [FTW]! Know someone that loves gaming? Tell them to check out this event!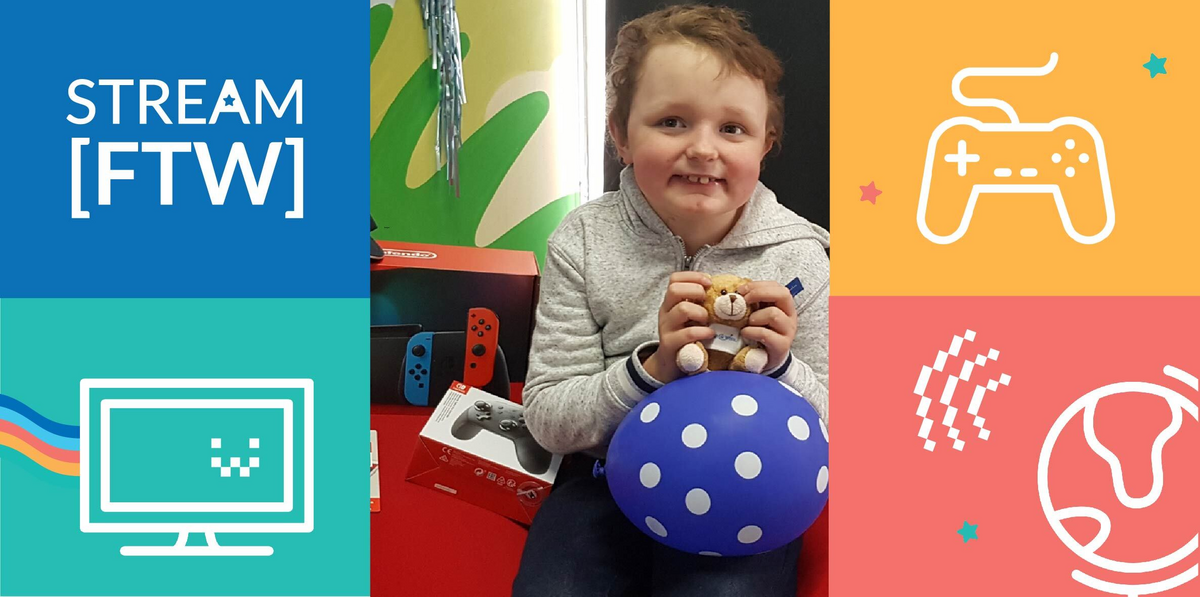 Warehouse Sale
Shop til you drop!
The Make-A-Wish Warehouse Sale is back and bigger than ever! With brands like Alias Mae, Acler, sass & bide, Jo Mercer, apero and waaaay more, you're going to love this!

29th April – 1st May, Clifton St Market, Prahran VIC
Fri - 8am-7pm
Sat - 10am - 4pm
Sun - 10am - 1pm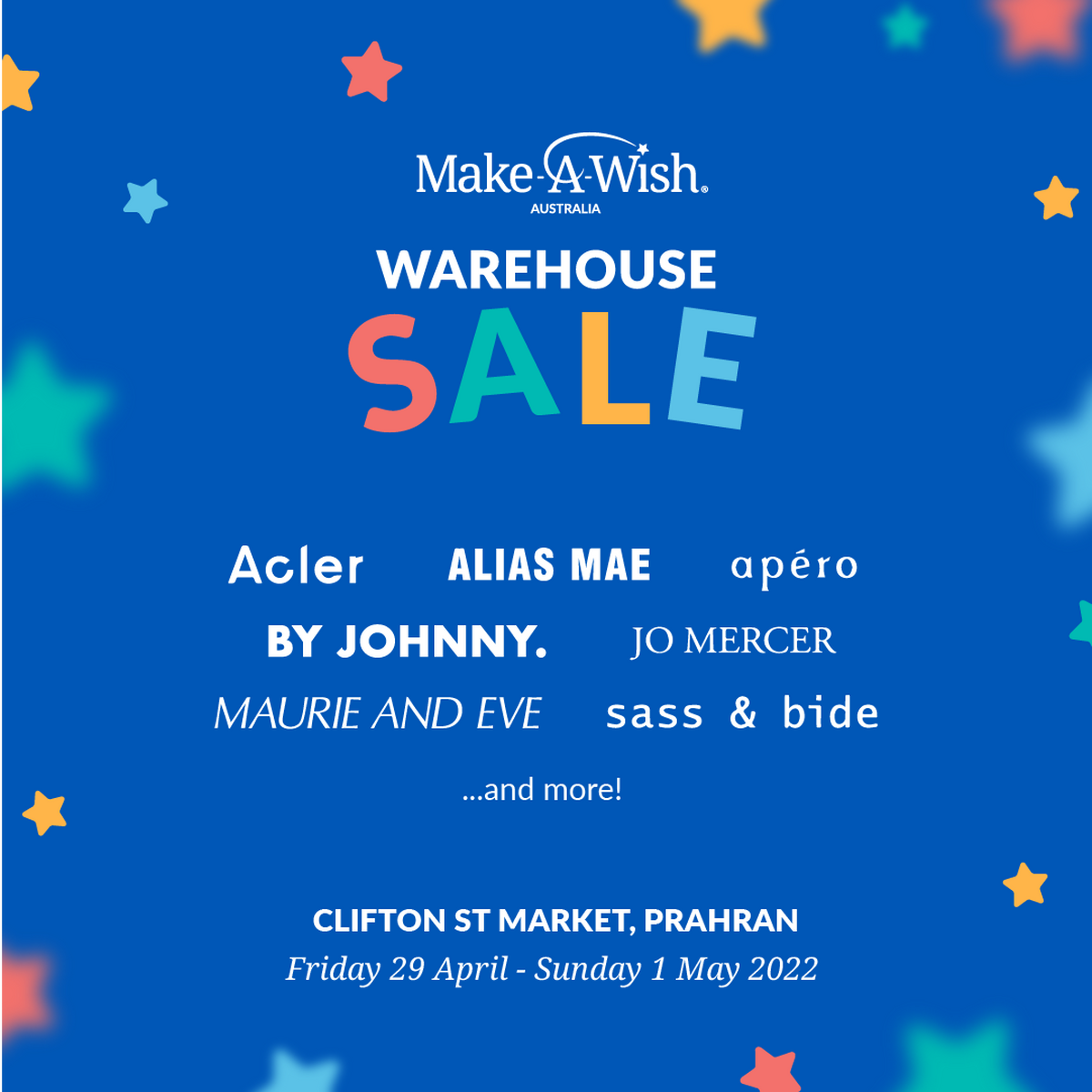 Inspirational wish stories