Freyja's tote bags now available to order!
Thanks to the overwhelming support for Freyja and her mission, her tote bags have gone into production and are available to order now. A great gift for Mother's Day!
Order your bag
Available for $15.

Featuring Freyja's hand drawn designs, this unique tote bag allows you to show your support to Make-A-Wish, and help towards combating the single use plastic issue.

Thanks to our amazing supporters of the crowdfunding campaign, we are able to offer FREE SHIPPING on the first 500 sold - so get in quickly.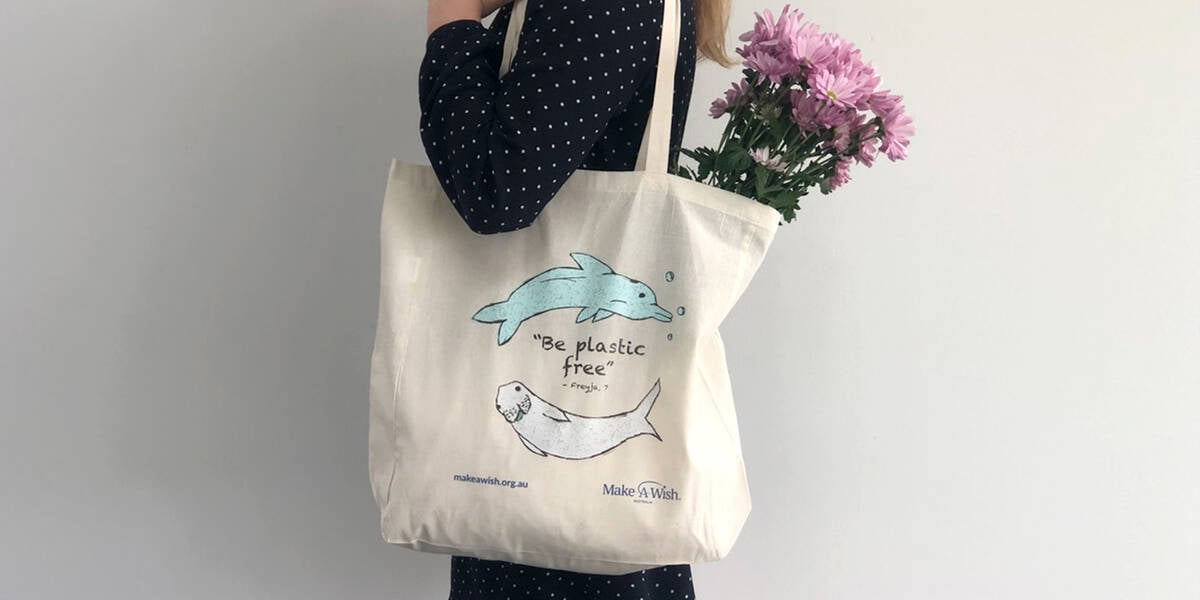 Freyja's inspiration
Freyja designed the artwork to represent the dugongs and dolphins that are at risk because of the enormous amounts of plastic in their home, the ocean.

She took inspiration from her recent wish, which took her to Queensland to see these animals swimming in the wild.
The bag has been made into a reality thanks to the support of the general public who got behind Freyja's crowdfunding campaign to become plastic free.

We wanted to make this tote bag into a reality and help Freyja spread awareness to rid the ocean of single use plastic.

Thanks to the overwhelming support for Freyja and her mission, we're very excited to announce that the target for her campaign was smashed! Thank you to everyone who contributed and supported Freyja.